The National Weather Service issued a blizzard warning for Los Angeles and Ventura counties, a warning that has not been issued since 1989.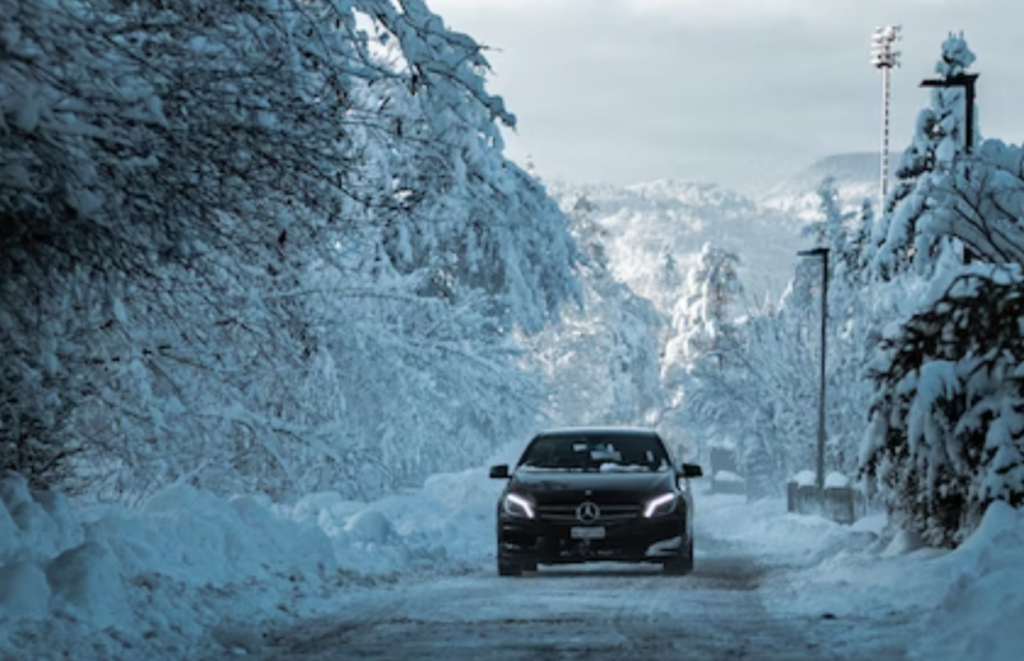 Southern California is preparing for a major snowstorm. Freezing temperatures are expected throughout the state in the next few days. The National Weather Service has issued a blizzard warning in the Los Angeles and Ventura County mountains. It is only the second time such a warning has been issued, following a similar storm in 1989.
"It's bringing all of that cold air down to Southern California and we're getting the full brunt," Meteorologist David Sweet told the Los Angeles Times. Temperatures are expected to be 20 degrees below normal, with snow already falling in parts of the Antelope Valley on February 22. Highland Park and Pasadena were pummeled by hail.
La Crescenta residents experienced a dusting of snow, while 50 mph gusts battered Thousand Oaks and Agoura. "It's got the cold air, it's got the moisture, it's got strong winds," Sweet, who works with the weather service in Oxnard, explained. He added that the current weather in Southern California is laying the foundation for a major snowstorm with huge impacts.
Speaking to NPR about the Southern California snowstorm, National Weather Service meteorologist Alex Tardy said part of what makes this series of blizzards unique is the volume of snow expected at lower elevations between 1,000 and 2,000 feet. "It's not too often that we talk about one to three feet of snow above 4,000 feet, let alone locally five feet."
"This isn't a matter of if it'll rain or snow, but how much," Tardy added. Several areas in Southern California are expected to experience significant snowstorms until Friday night, including a possible atmospheric river. This weather is unusual even in a winter of unusual events. The state defied forecasts for a dry winter when a series of nine atmospheric river storms pummeled the region in January.
It was the wettest three-week period on record, according to Southern California state officials. Early February saw a return to dry weather, with less than an inch of precipitation. Regional climatologist with Western Regional Climate Center, Daniel McEvoy said the rare system is part of a larger-scale circulation pattern in the Western United States.
It has been in place through much of winter in Southern California, locking in a lot of cold air. "This has been one of the coldest winters in many decades," McEvoy told Los Angeles Times. But while the unprecedented cold and snowstorms aren't surprising, the magnitude and potential impact are very rare. The low-pressure system originated in western Canada.
Within the system are multiple waves of energy driven by the flow of the air currents in the upper level of the atmosphere that guide weather systems from west to east, McEvoy explained. Although it's not like classic atmospheric rivers, the system will connect with moisture over the Pacific Ocean as it moves Southern California, signaling heavy rain and snow.
Residents of Southern California join more than 20 million Americans under winter storm warnings and 35 million people across the country under winter weather advisories, USA Today reports.
---