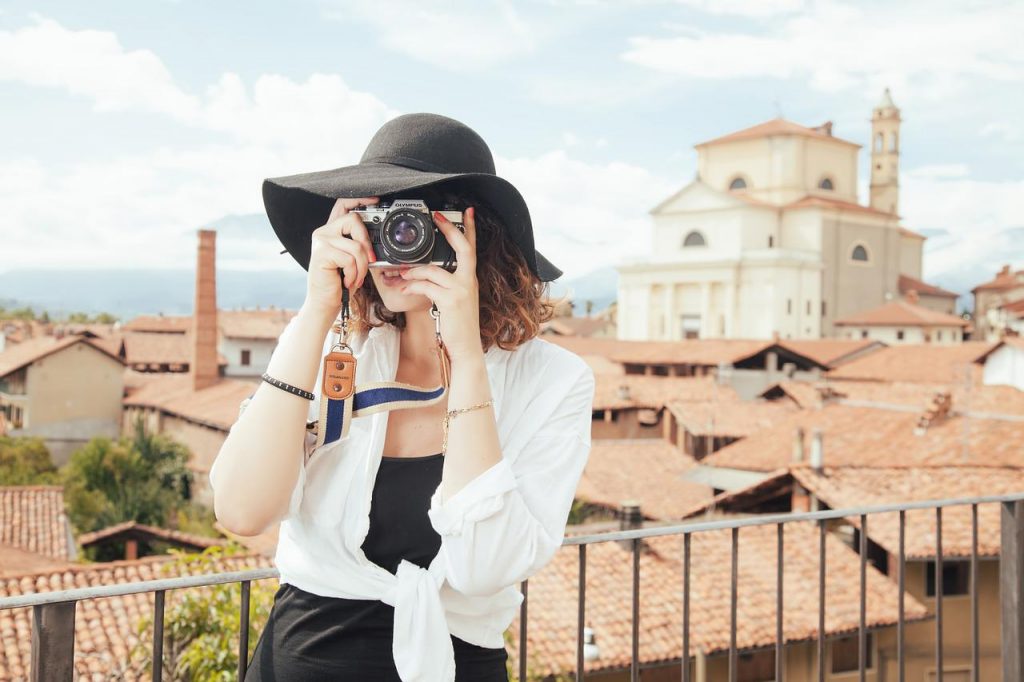 It is estimated that 1 in 3 people turn to social media for travel inspiration and holiday travel ideas. These figures are higher with a more prominent influence on younger individuals. According to the travel company Arrivia 40% of millennials who were born between 1991 and 1996, and 60% of Gen Z's, individuals born between 1997 and 2012, use social media to plan their travel. Apps such as Tiktok and Instagram are boosting travel ideas with over 74.4 billion views.
According to CBNC, people are getting their travel ideas, unconventionally, from major social media platforms. However, there is also a much darker side to the impeccable, beautiful travel photos that are being posted to social media sites. This is because the heightened expectations versus the reality of the travel destinations are not one and the same. The individuals posting to social media platforms such as Tik Tok, Instagram, and Facebook are editing the photos or tagging locations that are not actually in the pictures. 
For instance, a TikTok video with the hashtag "travel" inspired, 26-year-old, Olivia Garcia, a graphic designer and YouTuber from Florida, to take a 1-hour detour from her original planned road trip. The original Tik Tok post reflected a video and pictures of snow-capped mountains and a town seemingly built straight from the script of a Disney movie, the video captured the supposed beauty of Gastonia, a small town in North Carolina. Garcia said she needed no more convincing to visit. The issue was the imagery of the town in the video was actually from a town in Switzerland. A distance much further than the off-road adventure Garcia was hoping for. 
Regardless of the disappointment relating to individuals experiencing travel that is not up to their expectations, Delta Air Lines launched its first TikTok campaign in the U.S. this week. The Airline reached out requesting app users to post a short video about their favorite trip and tag the post with #FavoriteTripChallenge. The app said the campaign reached over a whopping 19.5 million views in its first thirty-six hours. 
Interestingly enough, despite the success of Delta Airlines, several U.S. travel brands had hesitated to engage in posting on the popular social media platform TikTok in contractual ways until recently. Executives were nervous about the uncertainty surrounding the app's status in the U.S. Well over a year ago, the Trump Administration attempted to effectively banish the app from Apple's and Alphabet's Google app stores, but courts prevented the ban. In June, U.S. President Joe Biden revoked the related executive orders.
Meanwhile, those disappointed travelers that experienced less than what the social media apps projected are now striking back, using the very mediums that led them astray. They are publishing their own videos that show what immaculate places on social media actually look like in real life. Instead of fake photos getting them down, these people are instead funneling their anger into taking a stand and posting actual pictures of actual travel locations. If nothing else, their efforts are certainly commendable.
As social media platforms grow ever more popular, this is a great reminder that not everything one sees on the internet is truthful. Be sure to do some in-depth research before booking any travel plans. And when in doubt, check out a local travel agent who is best suited to show the reality behind the hard-earned dollars spent on a getaway.