Shoplifters are starting fires in stores like Walmart to create a diversion so they can steal more merchandise.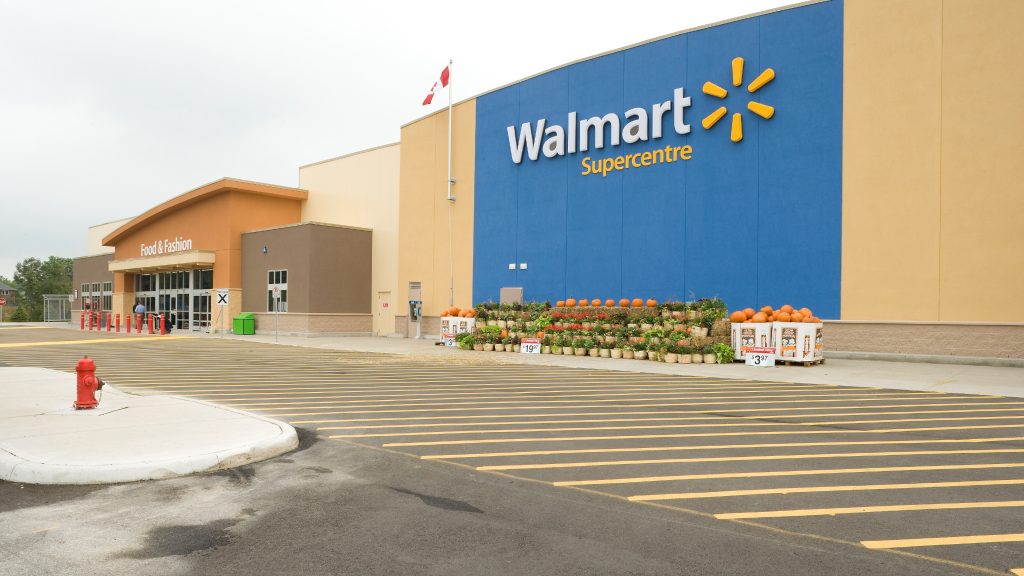 Shoplifters around the country have resorted to more brazen methods to steal from stores like Walmart. Earlier this week, officials in Atlanta said that a fire at a Target location was being investigated as arson. Two similar incidents were reported at local Walmart stores in December. The fires were set to distract attention from the heists, the Atlanta Fire Department told WSB-TV.
Speaking about the incident via Business Insider, Supervisor with the Bureau of Alcohol Tobacco and Firearms, Henry Countryman said arson is an extremely violent crime that not only destroys property but also places firefighters, first responders, and the general public at great risk. Additionally, theft by shoplifters contributes to the $95 billion in inventory shrinkage each year.
And that's before property damage and other costs are factored in, the National Retail Federation says. In December 2022, Walmart CEO Doug McMillon said the big box retailer would have to close stores across the United States if the problem isn't dealt with soon. "Theft by shoplifters is becoming an issue," he told CNBC. "It is higher than what it has historically been."
Similar theft-related fires have broken out across the United States. Last year, a shoplifter in Northern California was charged with setting a Home Depot on fire while stealing thousands of dollars worth of power tools. The resulting blaze destroyed $17 million in inventory and required 100 first responders. It was also detected by a satellite orbiting the earth.
The fire sent customers and employees running for their lives, police told Fox News at the time. The shoplifter was identified as 27-year-old Dyllin Jaycruz Gogue. The San Jose resident faces multiple felony charges related to the April 2022 blaze, including aggravated arson. He was arrested on April 15, 2022 Prosecutors from Santa Clara County said he intentionally started a fire before stealing tools.
"I speak for a grateful city in commending the outstanding work of our Fire and Police departments in saving lives and rapidly identifying the suspect," San Jose Mayor Sam Liccardo said about the incident. He added that the district attorney's charging decision appropriately recognizes the gravity and severity of harm posed by the shoplifter's actions.
After setting the fire, Gogue tried to leave with a cart full of tools. A store employee attempted to stop him. But he eventually fled in a car. According to prosecutors, the suspect also stole items from a Bass Pro Shop earlier in the day. He later shoplifted from a nearby Macy's department store. The man's theft spree is a clear indication that retailers are facing a serious problem with shoplifters.
As a seasoned shoplifter, Gogue has been charged with aggravated arson, seven counts of grand theft, and three counts of petty theft. During their investigation, police linked the man to several shoplifting incidents since January 2022. In one incident, he stole 25 pairs of men's Levi's jeans from Kohl's department store. He also took 30 more pairs of jeans from the same store a few days later, Fox News reports.
---