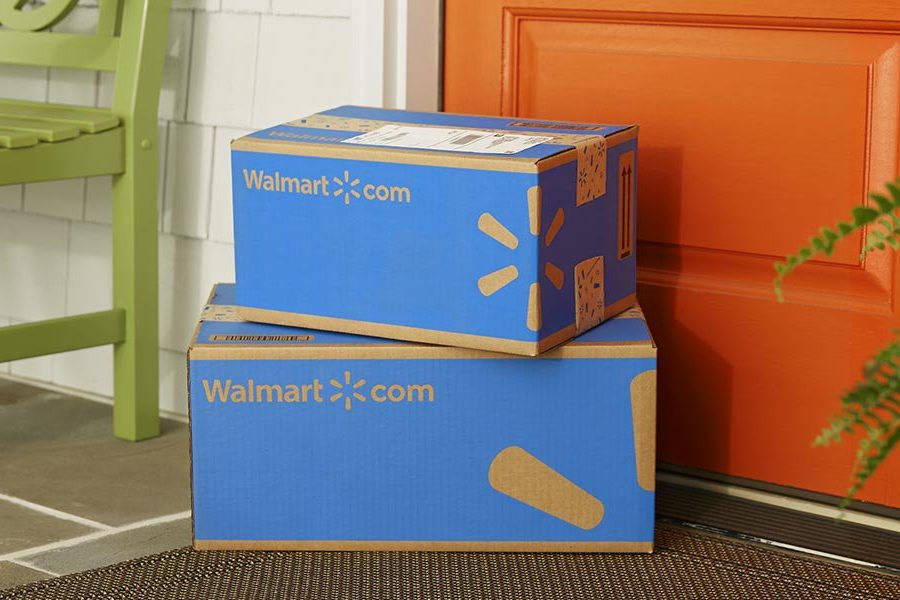 Since being founded in 1962, Walmart has come to employ more people than any other company in the world. It is also the country's largest grocer, known for its aisles of low-priced products and apparel. But when it comes to e-commerce, Amazon is the clear frontrunner with 39.5% of the market share compared to the retailer's 7%. Now, armed with ambitious new plans, and leadership to match, the Arkansas-based company is trying to catch up.
In an exclusive interview with CNBC, Walmart's new e-Commerce Chief Tom Ward explained how the company plans to leverage its stores to entice sellers and speed up delivery. Serving as launch pads for delivery drones, automated warehouses for online grocery orders, and departure locations for direct drop-offs, these big box stores are essentially hubs for their e-commerce business. Eventually, the retailer hopes to pack and ship goods for individuals and independent companies that sell through its third-party marketplace.
"The store is becoming a shoppable fulfillment center," Ward told the publication in his first interview since stepping into his new role. "And if the store acts as the fulfillment center, we can send those items the shortest distance in the fastest time." Although the concept is very ambitious, it's also very doable since 90% of Americans live within 10 miles of a Walmart. As such, using stores as micro-fulfillment centers helps the retailer to expand programs like drone and InHome delivery.
Walmart plans to leverage its 4,700 stores across the United States and its dominance in the grocery business to drive this new endeavor. The retailer also wants to expand its range of merchandise, improve the customer experience and increase the density of delivery routes to turn e-commerce into a bigger business. This makes Ward's vision for the business pretty straightforward – grow online sales while making it easy for customers to shop however they choose.
Since Walmart's vast number of stores allows it to outmatch its competitors, Ward says the retailer can pinpoint the nearest store to a customer who searches for a product online. And, instead of sending the printer from a fulfillment center hundreds of miles away, a team of personal shoppers at the store can pack it, pass it to a delivery driver within the company's network, and send a notification to the customer to say the product is on the way. "It might arrive in a handful of hours after they bought it online, as opposed to a couple of days later," he told the publication.
Walmart's move to go head to head with Amazon could be a transformational experience for customers in terms of speed. Especially since the former has a fantastic footprint that is hard to replicate. Interestingly, for the first time since launching its premium membership, Walmart+, the big box store is hosting a discounted weekend for its members. Much like Amazon's Prime Day, the promotional event will be held from June 2nd to June 5th and includes deals on everything from appliances to apparel and kids' stuff. The only catch is that you need to be a Walmart+ member to take advantage, Market Watch reports.