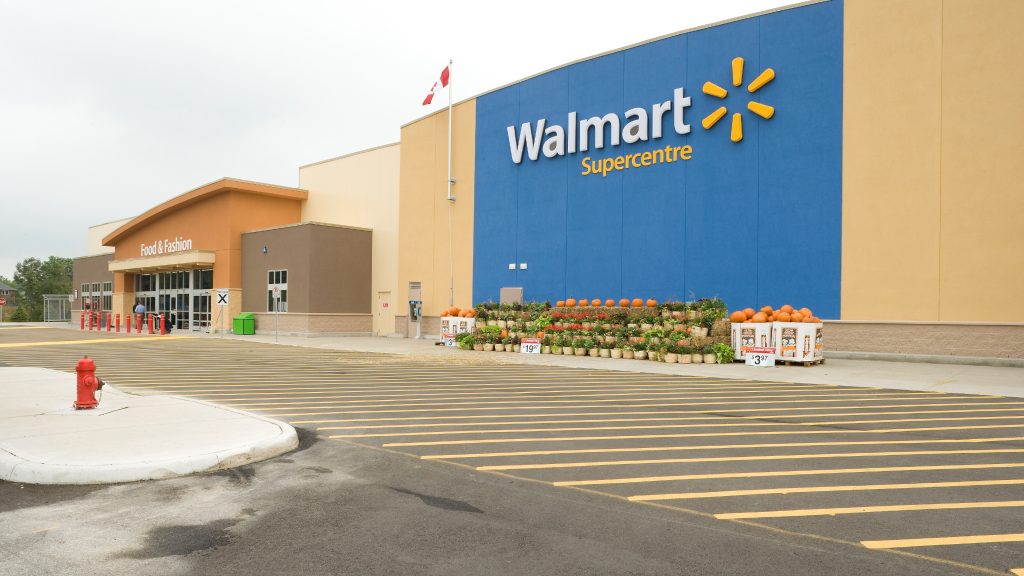 Walmart is now issuing an apology after committing a major faux pas. Walmart recently released a line of products as an attempt to recognize and commemorate Juneteenth. However, CBS News reported that the product line, specifically a limited-edition ice cream that was released under its Great Value store brand, was met with a multitude of heated backlash. 
One Twitter user brought to the light the inherent problematic nature of Walmart's release of the Juneteenth ice cream flavor "It's problematic when White-owned brands and companies treat Juneteenth as another commercialized (co-opt) opportunity void of any commitments to the [African-American] community, change or simple understanding of what Juneteenth is," tweeted the user. The Twitter user highlighted Walmart's inappropriateness and lack of understanding in releasing the ice cream. Take a look at the poignant tweet below. 
Twitter was full of affecting voices that emphasized the problematic nature of Walmart releasing a line of Juneteenth products. CNN pointed out one individual who brought to the light the fact that it is "important to have diverse voices at the table when making strategic business decisions. When you don't, you end up making costly, foolish mistakes," read the tweet quoted by CNN. The Twitter user's comments have merit. Walmart is founded and run by a collective of older white gentlemen. It's clear that these gentlemen lacked a full understanding of the importance of Juneteenth. Diverse perspectives could have served to better inform and, perhaps, reverse the ignorance of that mono-racial collective.
Walmart has taken notice of the stark criticism it is receiving in response to its ill-informed decision to release its own dedicated line of Juneteenth products. "…[W]e received feedback that a few items caused concern for some of our customers and we sincerely apologize. We are reviewing our assortment and will remove items as appropriate," detailed a statement issued by a company spokesperson. Thus far it looks like the company has internalized the backlash and is taking active steps to remove the offensive products from its shelves. WRAL reported that when one of their journalists tried to purchase the ice cream at a local Walmart in North Carolina they found that the store labeled it to be ineligible for purchase. 
While it's good that Walmart is taking steps to rectify its actions and has issued a formal apology relating to the matter, some feel that the undercurrent of the reason why people are so upset is failing to be addressed. A trademark Attorney from North Carolina, Deborah Mortimer, classified the retail giant's actions as appropriation and pointed to the fact that they created these Juneteenth items under their own private label. There was no outside investment in black-owned businesses nor did they intend on donating any of the proceeds to any charities serving black communities. Considering those facts, one conclusion that can be logically drawn is that Walmart created these products to serve the company's bottom line. Therein lies the inherent problem beneath Walmart's surface-level actions. 
Ultimately, Walmart's Juneteenth faux pas serves as an example of how disconnected the upper echelons of big corporations are from the communities that keep their businesses afloat. Juneteenth is a holiday that commemorates the ending of one of the most solemn periods in our nation's history. Walmart should have never exploited it for monetary gain.