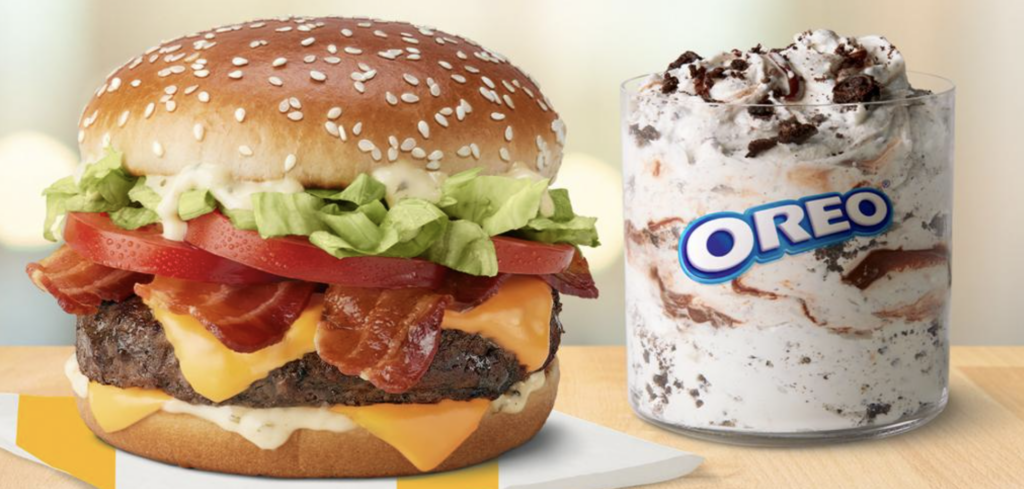 Secret menu items are growing in popularity. Many menu items rise to popularity with just one viral social media post. Secret McDonald's menu items are no different.
McDonald's secret menu items may include things that you know about and also include things that you might have never heard of before. We all go to McDonald's for their well-known items like the Big Mac, the quarter pounder with cheese, and of course, the crispy, salty French fries. Keep reading for some nontraditional items to try during your next visit to McDonald's.
The first you should consider trying from the McDonald's secret menu items Is the Hash Brown McMuffin. The secret menu item is simple and delicious. It's a McDonald's Egg McMuffin with a hash brown between the sausage and the egg.
Maybe you've done this yourself, putting the hash brown on the McMuffin without knowing it was a McDonald's secret menu item. A Hash Brown McMuffin sounds like the start of a great morning. Be sure to order one on your next breakfast trip to the golden arches.
Next up in the lineup of McDonald's secret menu items is the Poor Man's Big Mac. When ordering, ask for a McDouble, add lettuce and replace the ketchup and mustard with Big Mac sauce. A McDouble typically costs a little more than a dollar, while a Big Mac costs closer to $5. 
A fancy restaurant is not the only place for you to score some surf and turf. Look no further than the next McDonald's secret menu item to satisfy your surf and turf craving. This item combines a McDoubles cheeseburger and the McDonald's Filet O' Fish.
If McDonald's surf and turf doesn't tickle your fancy, consider the next McDonald's secret menu item, Crunchy Double. The Crunchy Double is a McDonald's burger combined with Chicken Nuggets and topped with BBQ sauce. This one is definitely worth trying.
Continuing with the mash-up theme, the next McDonald's secret menu items combine three different things. This item is called Land, Air, and Sea and combines a Big Mac, McChicken, and a Filet-O-Fish. This item might be questionable and is likely a secret menu item for a good reason.
Now that your savory taste buds are satisfied, let's explore some secret menu items that are sure to satisfy your sweet tooth. The first item is the apple pie McFlurry. This one is the best of the best.
As you may have guessed, this McDonald's secret menu item combines a McFlurry and a McDonald's apple pie. When ordering this item, ask for a McFlurry and an apple pie. You may have to combine the two items yourself, or if McDonald's is feeling generous, they may combine them for you.
Next up on the sweet side of McDonald's secret menu items is a classic, timeless dessert, an Ice Cream Sandwich. Order a McFlurry of your choice and two chocolate chip cookies. Like the McFlurry Apple Pie, this one might require some DIY assembly.
Let's all hope that the McDonald's ice cream machine is working so we can try one of these sweet secret menu items. There are plenty more secret menu items where this came from. Consider asking the person taking your order what happens to be their favorite.
---