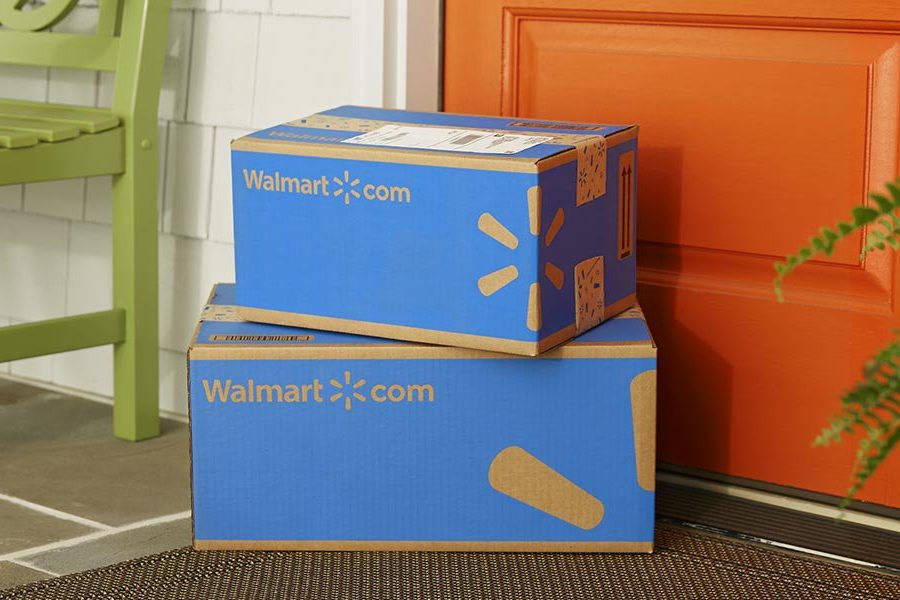 Multinational retail giant Walmart has been searching for ways, even prior to the pandemic, to get their products into your home faster and easier, and now it appears they have found their partners to make this happen. Walmart will start delivering your orders using robots.
Walmart is teaming up with the Ford company to launch robo-delivery service in three large cities across the United States. For this service, Walmart is using Ford's autonomous test vehicles equipped with sensors and software that has been developed by the autonomous driving technology company, Argo AI.
What this means for Walmart customers who live within a specific geographic location in Miami, Florida, Austin, Texas, or Washington, DC could be eligible to have their items delivered to them by Ford and Argo autonomous vehicles. The plan surrounding the company's robot delivery service calls for "integration testing" to begin this year (in those three cities), with geographic expansion expected over time and with positive testing outcomes.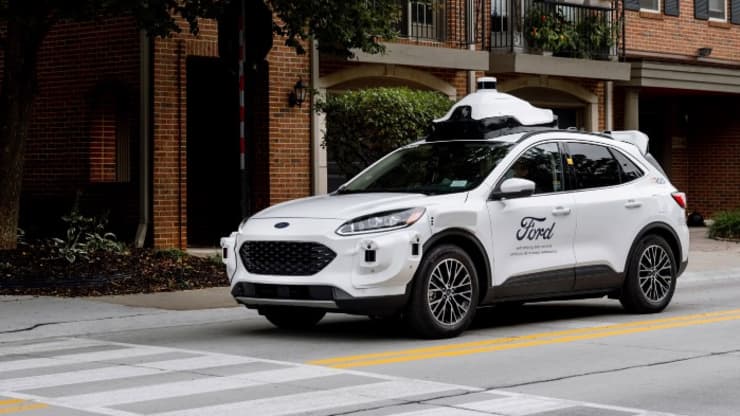 With recent reports that online grocery shopping is expected to grow fivefold over the next ten years, a robot delivery service could be a lucrative venture for these companies. It is also expected that American consumers will be spending upwards of $100 billion by 2025 on food-at-home products.
Ford is no stranger to robot delivery. They have been experimenting with robot delivery for quite a few years now. Ford, along with Walmart and Postmates, announced a grocery delivery pilot in 2018. The automaking giant also teamed up with Domino's to help deliver pizza using Ford's autonomous vehicles.
To make this robot delivery service a reality, the companies have a lot of work to do and figure out. The autonomous vehicles will need humans to monitor them which will include both behind the wheel as well as from command centers situated throughout the selected cities. This means any potential savings expected as it concerns labor is something that would be years away.
While robot delivery sounds like a relief to many, customers may still be put out, though not as much as they would be if they had to go to venture out to grocery stores. Still, potential customers would have to grab their deliveries from the vehicles themselves. This could present big problems for the elderly or disabled customers who are not as mobile. It could also be a big issue for the many who live in apartment buildings and who are used to delivery drivers bringing their products or food right to their front door.
Ford is not the only company working with Walmart to make this attempt at reality. Cruise, which hails from General Motors, has a pilot program of its own with the retail giant in the fine state of Arizona. That wily retail monster is not sitting pat with either Ford or GM, though They are also putting together nonexclusive partnerships with a large range of autonomous vehicle operators which include Udelv, Waymo, and Nuro.
Ford's desire to make autonomous vehicles more of the future norm isn't revolving solely on food or product deliveries. The automaking giant recently announced their partnership with Lyft to use robo-taxis in those same three cities mentioned above, to start rolling before the end of the year.
The Ford and Argo partnership hasn't only been relegated to Miami, Austin, and D.C., they have also been testing their fourth-generation vehicles in the cities Detroit and Pittsburgh as well as various cities in California.
Argo is also taking their show on the road, internationally speaking, as they are preparing to launch their robot delivery and transportation services in Germany as they are teaming up with Volkswagen. They will be using their fifth-generation autonomous technology and look to kick that off by 2025.
Of course, Walmart, Ford, Argo, and all the other companies involved are hoping for better results than what Amazon has received with its drone delivery program, which has yet to truly take off. In the UK, the program has been beset with numerous failures to include a high rate of senior staff turnover, employees drinking beer at their desks, "approve buttons" being pinned down regardless of if it was a hazardous situation or not.
Walmart and its many partners seem to be smartly taking their time in making sure they have crossed all the T's and dotted all the I's before they truly roll out their robot delivery service in full force. The future is coming fast.