Get ready to pay a little bit more for first-class postage stamps. The United States Postal Service (USPS) announced plans to once again raise the cost of mailing a letter. Currently, a First-Class Mail Forever stamp costs 60 cents, but on January 22, 2023, the price will rise to 63 cents.
The proposed hike in the cost of postage stamps was announced in October but had to be approved by the Postal Regulatory Commission (PRC). On November 28, the PRC posted Order No. 6341 which gave USPS permission to hike the rate by three cents. This amount reflects an overall 4.2 percent change in USPS postage increases.
This and other recent price hikes on postage stamps are part of Postmaster General Louis DeJoy's Delivering for America plan. This 10-year plan is a strategic approach to reduce the USPS's massive debt which totaled $188 billion at the end of the fiscal year 2020. The Government Accountability Office attributed the debt and unfunded liabilities largely to underfunding of pensions and retiree health care benefits.
Other measures to chip away at the debt include lengthening delivery times and cutting back on post office operating hours. Ever since October 2021, delivery times have been lengthened for around one-third of the USPS's volume. Parcels, letters and magazines now take up to five days to arrive vs. the two or three days it took before the change.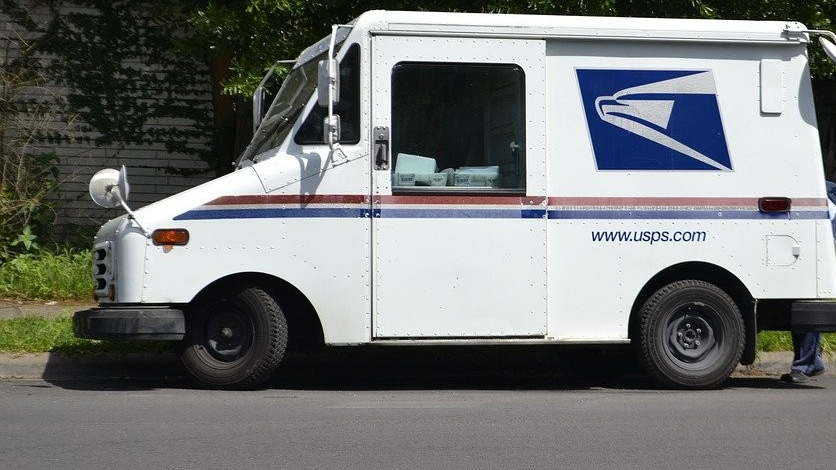 USPS also said it is seeking price adjustments on certified mail, post office box fees, money orders and postal insurance fees. They did not include specifics on how the prices for these special services would change. It's possible that they will rise by the same 4.2 percent as postage stamps and other rates.
Contrary to popular belief, the Postal Service does not receive tax dollars to cover its operating expenses. USPS and its operations are funded by the sale of postage stamps, postage services and other products. The Delivering for America plan is a way to continue that goal of self-sustainability.
If it feels like the Postal Service's last price hike was fairly recent, that's because it was. In July 2022, the price of first-class postage stamps rose from 58 cents to 60 cents. Even with the frequent increases, USPS said in a statement that America's postal service remains among the "most affordable in the world."
People who frequently use USPS services can postpone being affected by the price hike by purchasing "Forever" postage stamps before January 22. Forever stamps can be used indefinitely so buying them prior to price increases is one way to save money on postage costs. While you can buy stamps on Amazon and other retailers, it's usually most affordable to have them delivered directly from USPS.
According to a chart shared on the Delivering for America plan PDF, the Postal Service is headed in the right direction. During the peak holiday mailing season between October and December of 2021, USPS moved 13.2 pieces of mail and parcels. The average delivery time was 2.7 days and represented an improvement of 10.4% over the 2020 peak season.
---