Using plastic bags is now completely forbidden in one US state.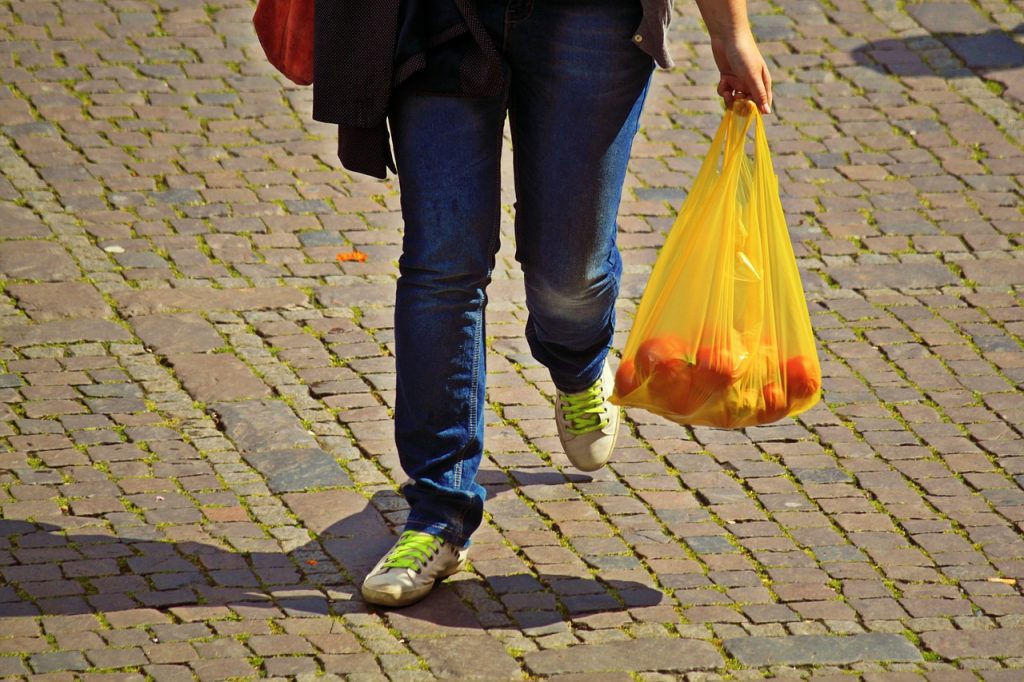 As the environmental impacts caused by over a centuries worth of industrialized living become more and more evident across the nation many state governments are taking it upon themselves to pass legislation that aims to protect, preserve, and restore the environment. New Jersey is leading the pack, at least in terms of plastic bags. In what ABC touts as the "most progressive [plastic] bag ban law in the country," all single-use plastic bags will no longer be allowed to be given out at grocery stores, retail stores, and any food service establishments across the state.
The plastic bag ban initially passed New Jersey's legislature in November of 2020 and went into effect on May 4, 2022. The plastic bag ban extends to include paper bags and foam food containers, as well. Starting in November plastic straws will only be made available to customers upon request. Consumers will now have to bring their own reusable bags with them when they go shopping. Stores can also opt to provide usable bags and/or offer them for a small fee to their patrons.
The new plastic bag ban applies to most stores, however, there are a few caveats for consumers and establishments to be aware of. First, grocery stores that are smaller than 2,500-square-feet can still legally provide paper bags. Additionally, grocery stores can still provide thin, clear plastic bags for meat and produce products. Also, food service establishments can still give out tiny carryout plastic bags for food. For instance, WaWa will still give customers little carryout plastic bags when customers order hot foods like soup or macaroni n' cheese.
Stores that fail to follow the new rules associated with the plastic bag ban will be subject to substantial fines. All first-time offenders will be issued a formal warning. Should a store get caught providing plastic bags a second time, they will receive a $1,000 fine. A third violation will result in a $5,000 fine. Any offense upwards of three will also result in a $5,000 fine. Also, to ensure that all establishments in the entire Garden State follow in accordance with the new plastic bag ban "This smart, uniform statewide law preempts all local ordinances," emphasized Linda Doherty. Doherty works as the CEO of the New Jersey Food Council and as the President of the New Jersey Clean Communities Council.
The sweeping change will certainly prove to be a big adjustment for New Jersey residents across the state. However, Westfield, New Jersey Mayor Shelley Brindle thinks that once residents get used to the new plastic bag ban that it will serve as a point of pride. "It's something that we're going to be really proud of after we get through the initial hiccups," Brindle told ABC7 Eyewitness News. Some residents are already embracing the new law with open arms. A New Jersey resident inside a Stop & Shop was captured on camera proudly waving their reusable bag above their head as they looked at the cashiers and exclaimed with a wide grin, "Look what I got right here, ladies!"
Moreover, New Jersey residents with a Wawa nearby can get plastic bag ban day started off on the right foot. Wawa is giving out free reusable bags to the first 1,000 customers at all of its 272 New Jersey locations. To get the free bag patrons simply have to make a single purchase.
---