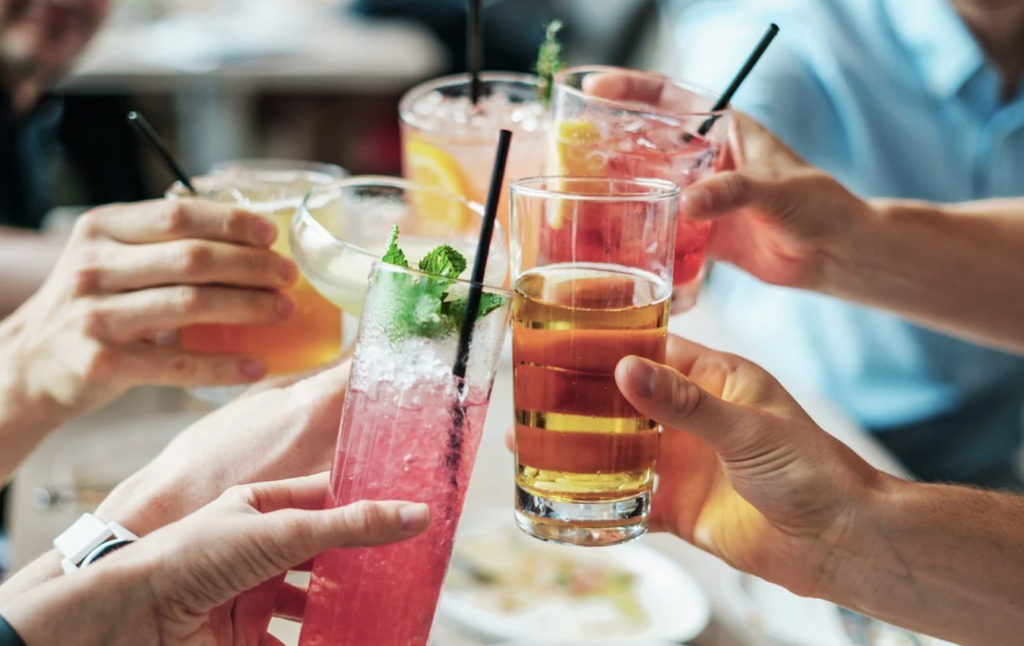 As many as 50% of people are choosing to completely eliminate alcohol and are opting for non-alcoholic cocktails to improve their physical and mental health. Additionally, people are choosing to cut back on alcohol consumption. As more and more people are making different choices when it comes to their alcohol consumption and drinks of choice, non-alcoholic drinks are growing in popularity.
Research from Veylinx is showing surprising numbers regarding people who are eliminating alcohol and opting for non-alcoholic cocktails, and for those who are making a conscious choice to cut back on alcohol. Currently, nearly 50% of people who partake in alcohol consumption are making a choice to reduce their drinking. Almost the same percentage of those people are swapping out their traditional alcoholic beverages for something non-alcoholic. 
The same study also produced results that concluded as many as 75% of people who drink alcohol have completely eliminated alcohol from their diet for a month or more at a time. With so many people making the choice to stop and or reduce alcohol from their diet, non-alcoholic cocktails are becoming increasingly popular. People are even willing to pay a top price for ready-made cocktails that are free of alcohol.
People are choosing to reduce and eliminate drinking and opt for non-alcoholic cocktails for a number of health benefits. There are a number of both short and long-term health benefits when it comes to not drinking alcohol. Sometimes these benefits are not only felt by the person who is no longer drinking alcohol but also by the people around them.
Some of the benefits for people switching to non-alcoholic cocktails include but are not limited to better sleep, lower blood pressure and lower blood sugar, more energy, and better absorption of nutrients. These are just a few of the short-term benefits for people who eliminate alcohol from their diet.
Additionally, people who opt for non-alcoholic cocktails over an alcoholic beverage will reap long-term benefits as well. Benefits include a reduced risk of heart disease and stroke, improved memory, improved liver function, a stronger immune system, no more hangovers, and more. The benefits, however, do not stop there.
In some cases, for people who swap alcoholic beverages for non-alcoholic cocktails, relationships can improve. You get the chance to spend quality time together and connect over different activities, and there can be less tension and arguments in a relationship. This makes it not only an improvement for the person eliminating or reducing alcohol but for their loved ones as well.
People are also choosing non-alcoholic cocktails for mental health reasons. The experience of waking up in the morning, rested, focused, and without brain fog and hangover is entirely worth it. Some of the effects of drinking alcohol can be felt throughout the entire day, sometimes longer.
Additional mental benefits include improved moods, anxiety reduction, and overall better brain function. Swapping out alcohol for a tasty, even nutritious, non-alcoholic cocktails doesn't sound bad at all. It certainly wouldn't hurt to give it a try.
---