Officers from the New York Police Department patrolling in Queens discovered an Apple Air Tag had been planted under the hood of their patrol car.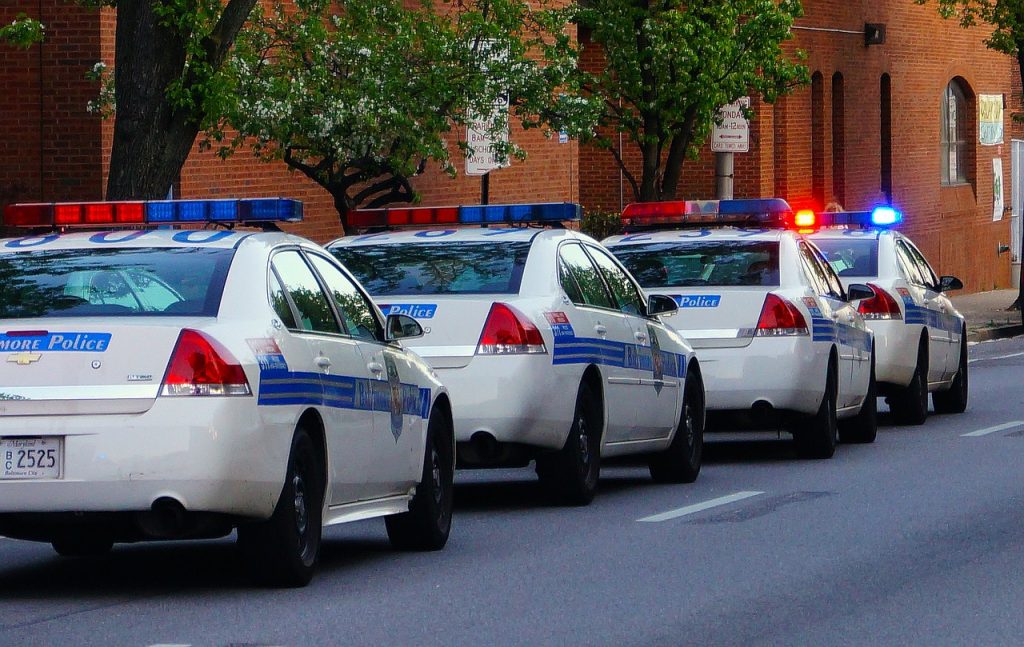 Apple AirTags are a fantastic addition to anyone's tech lineup since they help people locate missing items (like luggage). However, the bad news is that some people may use the innovative disks for questionable or malicious purposes. And the New York Police Department learned this the hard way on Monday.
A marked New York Police Department patrol car was out on its rounds in Queens Monday evening when its occupants discovered an unwanted stowaway. An Apple AirTag tucked into a small plastic bag was under the car's hood. Police have not released any details about how officers discovered the device.
Additionally, there was no indication of how long the Apple AirTag may have been hanging out in the vehicle. New York Police Department officers are supposed to inspect their patrol cars before and after each shift. So, it is possible that did not happen.
Or, perhaps a passerby found a way to insert the coin-shaped tracker at some point during their shift. Why anyone would want to track a New York Police Department-marked car is up to speculation. However, Martine Materasso, NYPD Chief of Housing, urged caution.
According to the New York Daily News, "Please keep a heightened state of vigilance, in light of the anti-police sentiment we have seen not only here, but across the U.S.," Materasso wrote in the email sent out to officers. "Continue looking out for each other and be safe." Materasso also urged officers to use extreme caution during their inspections.
Apple AirTags are small trackers that anyone can purchase to help them track their own belongings. Each has a unique serial number associated with an Apple ID and, thus, with an owner. It then connects to the "Find My" network.
Last year, the company publicly asserted its intent to cooperate with law enforcement agencies if a valid request (or warrant) required the user's name and information. Despite that, New York Police Department officers "don't appear to have traced the owner," according to Apple Insider. It is unclear whether or not NYPD submitted an official request to the tech giant.
But the department may be quietly pursuing the lead in coordination with Apple. The tech giant has not spoken about this particular misuse of its tracker. However, last year, a company spokesman was very vocal about using AirTags for any purpose other than to track belongings. 
Last February, the company issued a statement about the misuse of its trackers. "AirTag was designed to help people locate their personal belongings, not to track people or another person's property, and we condemn in the strongest possible terms any malicious use of our products. Unwanted tracking has long been a societal problem, and we took this concern seriously in the design of AirTag."

According to Fox News, "'The company said misuses of AirTags are rare but that 'each instance is one too many.'" So, Apple has swiftly complied with appropriate law enforcement requests when necessary. That should be comforting news to anyone concerned about stalkers using this new technology.
---