New Retail, or the integration of online, in-person, and delivery options as ways to meet consumer needs, is being utilized more and more by big box retailers as a way to ensure the future success of their respective businesses.
Digital retailing has gotten increasingly popular throughout the pandemic. When lockdown began, offering services online was the only way to promote consumerism safely. Giant retailers are taking into account the recent massive waves of online traffic and updating their e-commerce sites to promote accessible shopping.
Though 140 years into its business, Kroger has decided to try out a new business strategy to elevate its virtual shopping practices. Colloquially known as "New Retail," this paradigm for online business was popularized by e-commerce site Alibaba's founder Jack Ma. The basic concept combines online, in-person, delivery, and logistical data to create a more comprehensive, accessible retail experience.
Now, substantial American superstores like Target and Walmart are beginning to integrate New Retail into their business plans. Some of these strategies utilized by American retailers are same-day delivery, restaurants in retail shops, app-driven sales, and QR codes. These concepts that were first implemented in China are now being used worldwide, with more companies understanding the necessity of integrating offline and online avenues.
When New Retail was initiated and became popular in China, the western world was still hesitant to catch on. It wasn't until 2017 that the integrated market started shifting in America with Amazon's surprising purchase of Whole Foods. Immediately, Amazon combined in-store purchasing with its online services, providing streamlined personal shopping for Whole Foods customers.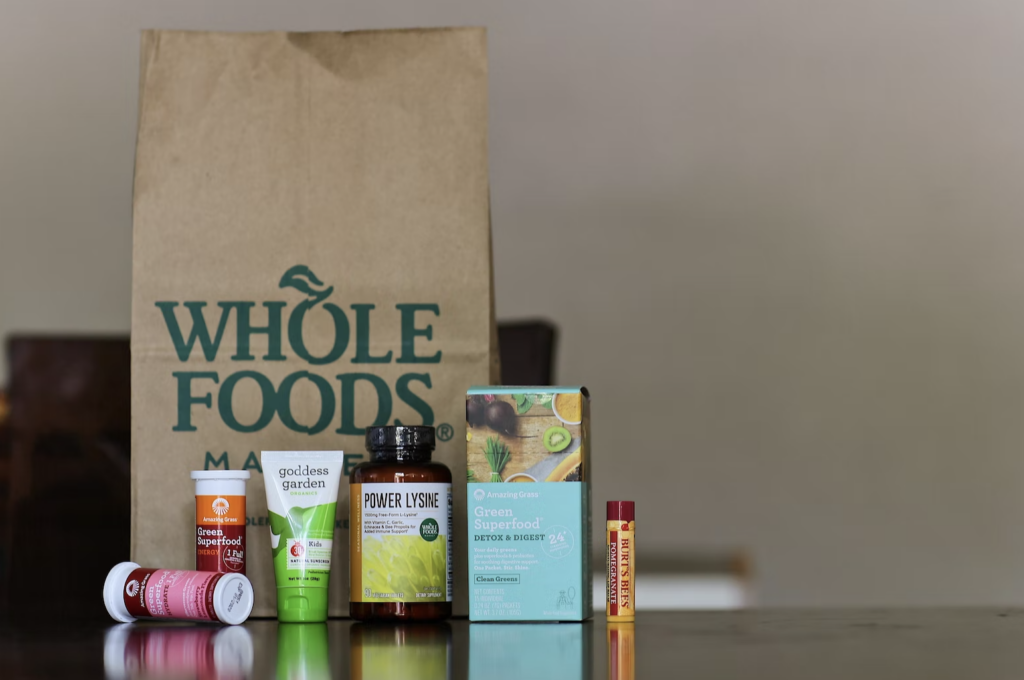 Large retailers like Target and Walmart noticed Amazon's success with its combined in-person and e-commerce strategies and have slowly involved better virtual changes to their websites. Now, it's more common for retailers to connect online and offline shopping, providing improved services for quicker purchasing, no-contact pick-up, or same-day deliveries. Big businesses today must be more tech-savvy due to the influx of competitive retailers with more advanced e-commerce options.
Kroger has steadily integrated omnichannel shopping with its loyal customers, a significant change in the company's standard business practices. Utilizing the New Retail strategy, Kroger now offers services that combine shopping, e-commerce, and customer data. Kroger's updated services include same-day deliveries, ghost kitchens that prepare meals at each location, autonomous fulfillment centers that bag groceries for the customers, upgraded analytics that recognizes customer trends, and mobile apps that distribute coupons and discount codes.
One of the most high-tech additions to Kroger stores is the automated fulfillment centers. Instead of having a human bag an individual's groceries, AI and robotics are taking over the laborious practice of bagging and packaging delivery orders. The employees who'd usually work the check-out area are now handling operational oversight of the AI baggers, ensuring that every machine is working accordingly.
Today, Kroger is a grocery store achieving technological heights that far surpass its business contemporaries. Many large retailers are still catching up to the grocery chain's integration of omnichannel shopping experiences. In 2022, American retailers are seeing the benefit of New Retail strategies and how they improve customer traffic and sales in an otherwise abysmal economic time.
Jim Russell, the principal at investment firm Bahl & Gaynor in Cincinnati, stated how imperative it is for businesses to invest in omnichannel retail. He believes that companies that aren't utilizing new tech are "vulnerable" to dissipating sales and losing customers.