Wisconsin-based party store 50-50 Factory Outlet has announced it will be closing all 4 of its locations across the state due to challenges related to inflation.
Nothing says party like loads of decorations. Whether you prefer streamers or tinsel, they're a key aspect of any proper get-together. But stocking up at 50-50 Factory Outlet won't be possible in the near future. The Wisconsin-based chain recently announced that it's going out of business and will be closing all four of its stores across the state.
This includes locations in Eau Claire, Janesville, Schofield, and Fon du Lac. In a statement on the company's website, the owner of 50-50 Factory Outlet, Scott Lystrup said he will miss putting smiles on customers' faces knowing they are going to have a fantastic party. He added that he will especially miss the look of awe and amazement when a first-time customer and their kids come in.
But while they're fun, party supplies aren't something that appears on a list of essential items. So due to the cost of living crisis, people have been skipping trips to decoration stores. Unfortunately, even a popular establishment like 50-50 Factory Outlet can't continue amid decreased demand.
In a statement to NBC-affiliate WEAU News, Lystrup said lingering challenges from the global pandemic contributed to his decision to close the stores. Rising prices of goods and ongoing inflation were additional factors while declining sales and general stress cemented the move.
"It's sad, absolutely," the 50-50 factory Outlet owner told ABC affiliate WQOW. "We've had so many great people working for us here over the years and do now." Lystrup, who acquired the stores eight years ago, added that this is not the way he anticipated his life course.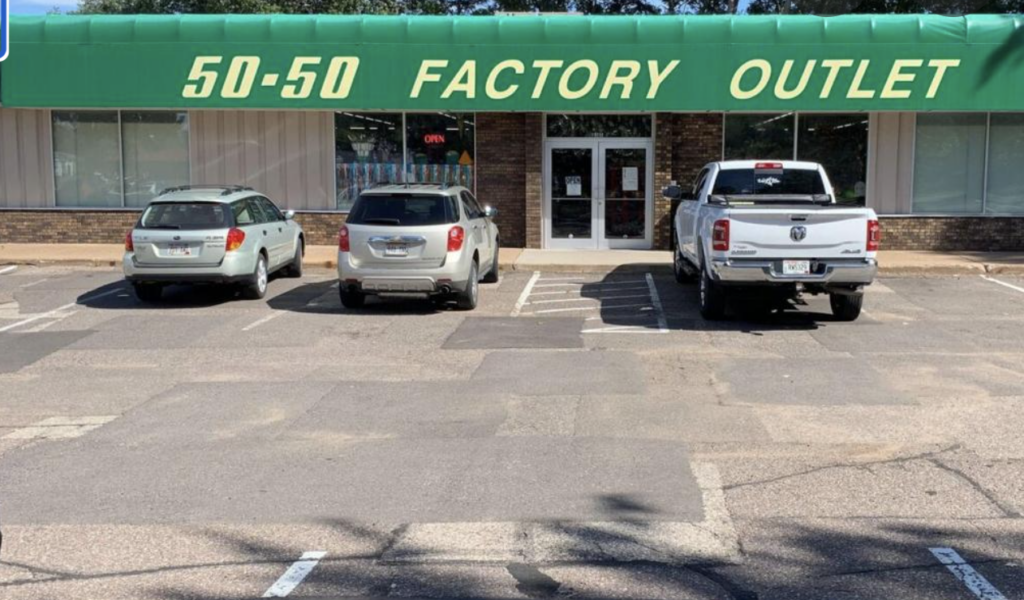 However, he admitted that he'd like to get out while there's a chance of getting out with his head held high. While there is no set date for the closings, there will be going out of business sales at all four stores. The company's website prompts visitors to join its VIP mailing list to be the first to know about all updates about the sale.
Subscribers will also get find out how they can get in on all the best deals before the general public. "I'm sad to close, but…I also know when it's time to say goodbye, says another heartfelt message from the owner of 50-50 Factory Outlet.
"My staff and I have invested a lot of blood, sweat, and tears into over the years," the message continued. "And we've loved every one of our customers along the way. So look at this as more of a celebration of a new chapter!"
During 50-50 Factory Outlet's final sale, people in the area can expect to find discounted party supplies, office and school items, home décor, and toys at up to 50% off their regular price. Despite the sale announcements, customers are disappointed to see 50-50 Factory Outlet close its doors.
"I'm really sad to hear the store is closing," one shopper wrote on the Schofield location's Facebook page. "I've been going here since I was a child. We will miss you being part of our community." According to Yahoo News, the sale begins on September 28th from 9 am to 7 pm.