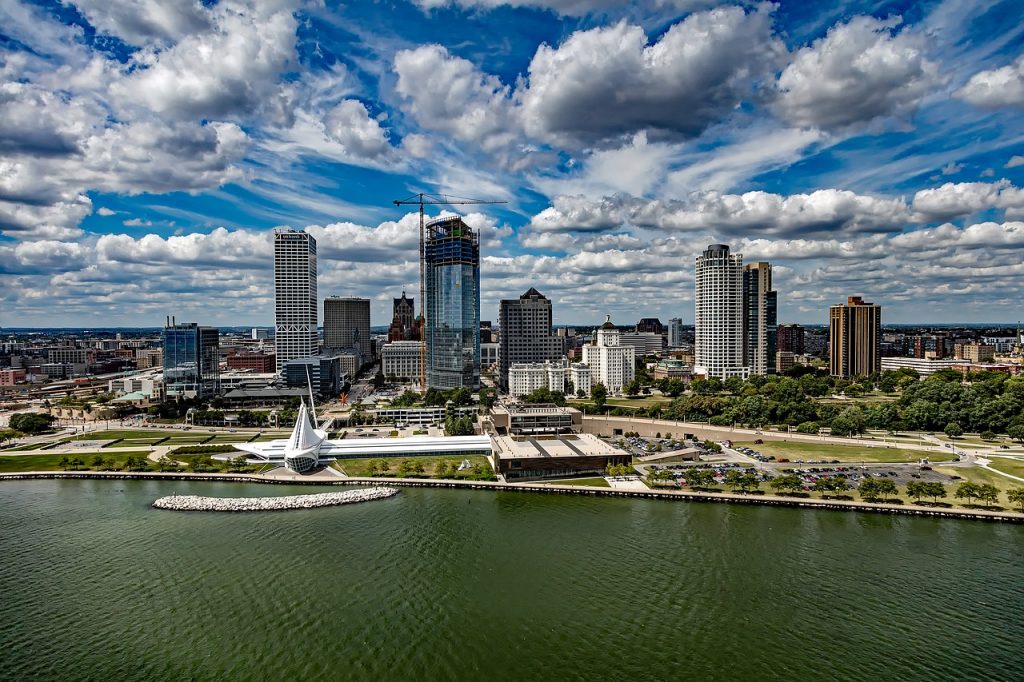 When the idea of relocation crosses your mind, what exactly are your priorities? Is it family – should there already be family in the place you're relocating? What about climate and location? Those of you with warm blood running through your veins may not choose to venture north. But those of you who love the chill of a good winter may decide north is the best direction to head. Let's take a look at the state of Wisconsin and two popular cities – Milwaukee and Green Bay.
Brew City versus the Cheeseheads. Two of the most popular cities in the state with enough small-town appeal to satisfy those looking to "slow down" but enough "city" to appease those looking for some fun.
The first thing one should know if they are looking at either of the two upper Midwest cities is that you better come packed with snow boots and shovels. You are going to get a whole lot of the white fluffy stuff. Also, it's important to note that because of this, you should be well adept at driving in it, too.
Both cities are located on the shores of a large lake. Milwaukee sits directly on the chilly Lake Michigan, where the Menomonee, Milwaukee, and Kinnickinnic Rivers come together. The very first written record of Milwaukee came back in 1674 by French explorer Jacques Marquette. French explorers traveled heavily during that time throughout Wisconsin.
Green Bay also finds itself situated on the cool waters of Lake Michigan. But it got its name in 1634 from Jean Nicolet, another French explorer who first saw the waters of the bay and named it La Baye Verte (The Green Bay). The name stuck and has been ever since.
Of the big cities in the state, Milwaukee is by far the largest when it comes to population. Madison, the state's capital, comes in second, and a distant third goes to Green Bay. Neither of those top three cities is overly large in comparison and thus, location along with the cold temperatures could be a determining factor.
CLIMATE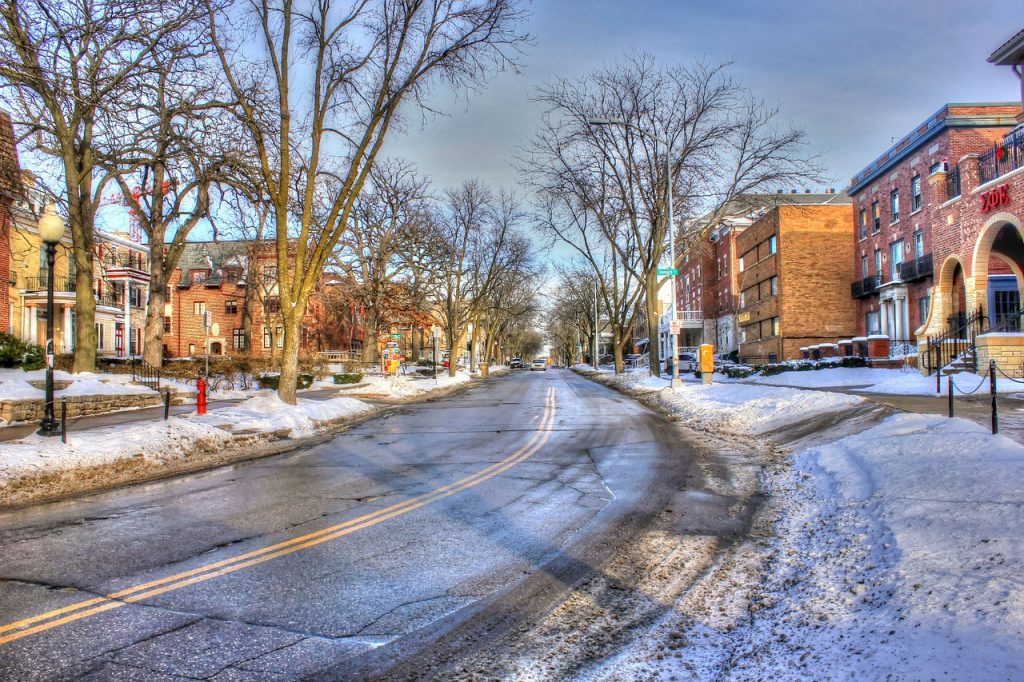 Around 117 miles separate Milwaukee from Green Bay, which is located further to the north. Both are located on the farthest east side of the state as one can go. So, if you think the climate in both cities is in sync with each other, you would be correct.
One huge benefit in either city is that you will get distinct seasons, and you will feel them all. Even though neither gets especially warm in the summer, they do have their fair share of humidity, which at times can be a bit unbearable to those not used to it.
Summer temperatures in Milwaukee typically hit their highs in July. You will see averages of almost 83 degrees, though temperatures have been known to climb quite a bit higher. Green Bay's "hot" month is also July, though its average high is over 2 degrees cooler at 80.2.
Sun is not a true friend of either city. The U.S. average comes in around 205 sunny days per year. Milwaukee averages 191 sunny days while Green Bay only sees around 187.
As we have mentioned a few times, you better love the cold. This is not like the cold we spoke of in our Pittsburgh vs Philadelphia series, or even our New York vs Boston – this cold is bone-chilling, and it cuts deep. January is the cool month in Milwaukee with temperatures routinely hitting 13 degrees. As a reminder (as if you'd need it, but we will anyway), the freezing temp checks in at 32 degrees.
Perhaps because Green Bay is situated well north of Milwaukee that it sees winter temperatures go much lower. January also sees the cold temps (as does February and March) but the low in January will be right around 8.5 degrees. You are going to need triple-fill mittens and four pairs of wool socks to get outside.
Along with the cold, there is the wet and there is the white fluffy stuff. Rain is pretty consistent in Milwaukee with an average of 35 inches per year. Green Bay sees a little less rain, averaging 30 inches a year.
If it rains up north, then it snows up north. Milwaukee gets a great dusting, averaging almost 45 inches during the winter. Green Bay also gets some snow, maybe even a little more than a bit. They average close to 48 inches a year.
As long as your heating system doesn't fail or you have enough firewood to last, winters can be your best friend. Well, except for those mornings when you've got to dig out to get to work.
DEMOGRAPHIC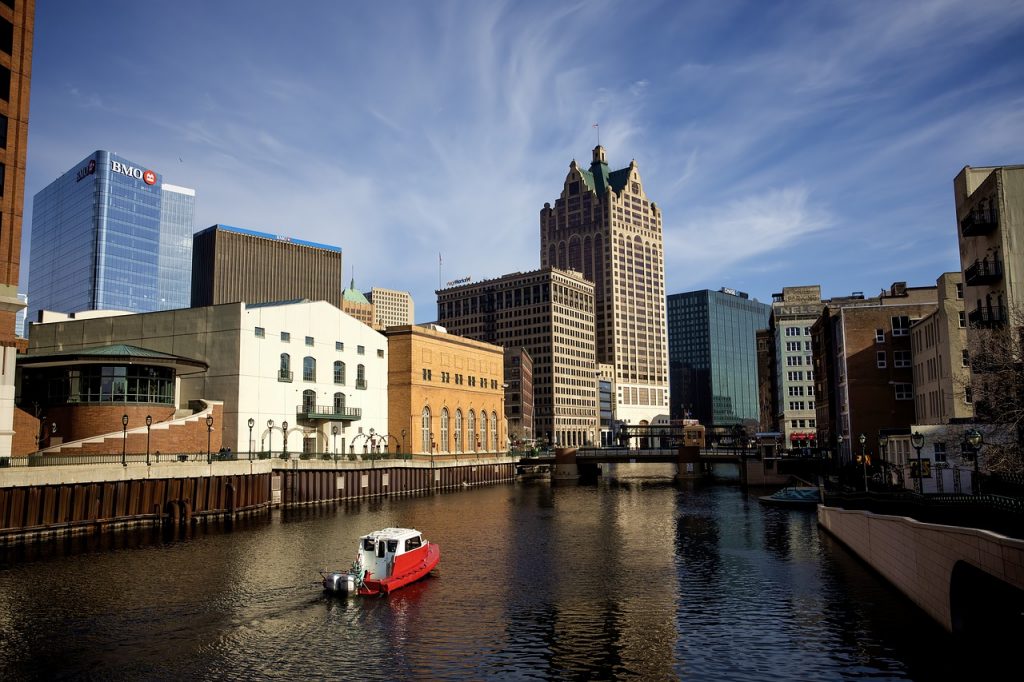 Milwaukee enjoys the title of being the largest city in the state. Green Bay is the third-largest. Both numbers are actually quite minimal.
According to the U.S. census, Milwaukee boasts a population count of a little over 590,000. Green Bay, by comparison, only can call 104,500 people its residents. Over the past decade, though, Milwaukee's numbers have dropped by almost 1% while Green Bay has seen its population rise.
Looking at the diversity in each city, Milwaukee will offer more. 44.4% are Caucasian, 38.7% are African American, 4.3 are Asian, and 19% are Hispanic. In Green Bay you will find 76.7% Caucasian, 4.2 % African American, 3.5% American Indian, 4.2% Asian, and 15.8% Hispanic.
We also like to take a look at the deeper diversity numbers within cities, so for that, we glance at WalletHub. They break down cities in diversity measurements like socioeconomic, cultural, economic, household, and religious diversity and then rank them based on specific criteria within each.
Of the 501 "big" cities ranked, Milwaukee comes in at #112 overall. In the individual categories, their numbers look like this: Socioeconomic diversity (399), Cultural diversity (107), Economic diversity (343), Household diversity (322), and Religious diversity (120). Each number in parenthesis tells where Philadelphia ranked in each category versus the other 500 cities.
Green Bay's numbers were not overly impressive as WalletHub ranked the city at #206. Their breakdown looks like this: Socioeconomic diversity (342), Cultural diversity (250), Economic diversity (301), Household diversity (123), and Religious diversity (132).
Be prepared to be surprised by the top three cities WalletHub ranked as the top three in the nation. They are Houston, TX; Jersey City, NJ; and New York, NY.
Article continues below headlines
---
INDUSTRY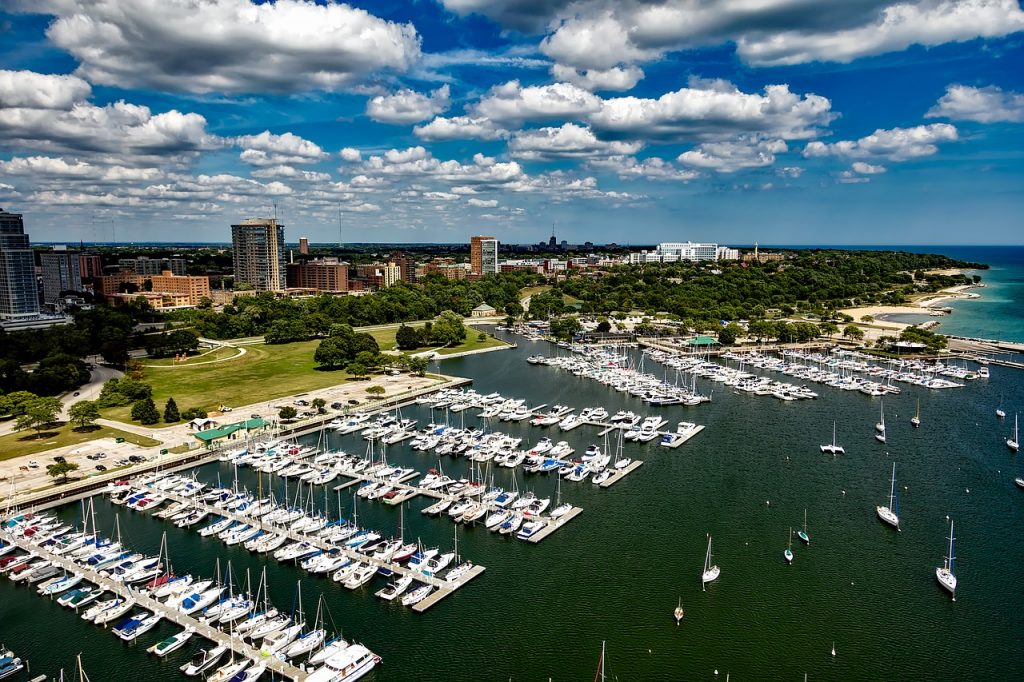 A city's job market is always high on the list of importance when one is looking to relocate. Thankfully, the job market across the entire nation is one of openness, providing you are fully vaccinated and boostered. While not all cities, counties, and even states are completely pushing the Biden mandate, it would behoove you to do your homework on both cities if they are in your relocation plans.
Obviously, with Milwaukee being the larger of the two cities, more opportunities will be available. The city boasts three Fortune 500 companies. These are Northwestern Mutual, ManpowerGroup, and WEC Energy Group.
Milwaukee has other big companies worth mentioning. Rockwell Automation and Harley-Davidson are a couple. They also have Johnson Controls, Aurora Health Care, Roundy's, A.O. Smith, Carson Pirie Scott & Co., and Rexnord are a few others.
Of course, Milwaukee has a cast of regulars like Amazon, Walmart, and Target.
Green Bay, being much smaller, does not have a Fortune 500 company. They do, however, have a number of big businesses to go along with the normal businesses like Amazon, where can order your pair of snow boots. As far as big businesses go, Green Bay has Schneider National, Schreiber Foods, Associated Banc, Bellin Health Systems, and Green Bay Packaging.
Both cities enjoy a nice selection of restaurants, so if the food industry is in your wheelhouse, then finding a position within it shouldn't be an issue. Both cities also have a couple of professional sports teams to call their own, so employment can also be found there as well.
Regardless, jobs shouldn't be much of an issue to find when looking at both cities. The only thing that would be a possible hang-up is one's desire to obtain gainful employment. And snow.
CRIME RATE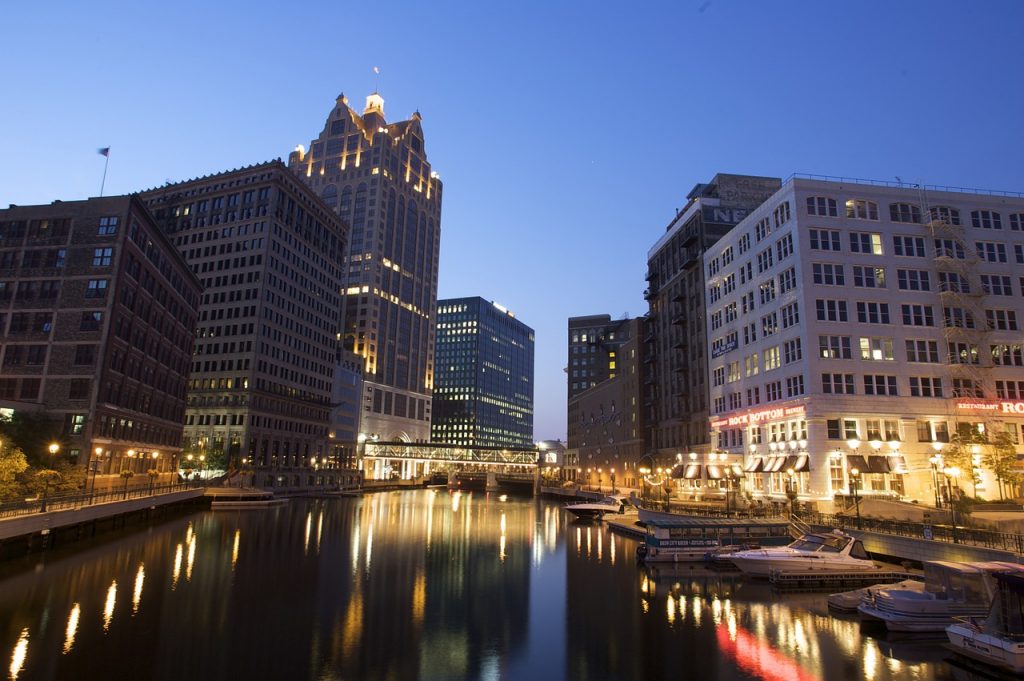 The crime rate in a place you are considering relocating should always be one of your top concerns, if not the very tip-top. Many times, high crimes rates are dealbreakers, especially those bringing a family to a new city.
The same can be said of these two Wisconsin cities. We usually say (and have been proven right) that the bigger the city, the bigger the crime rate. It is never more evident in Milwaukee and Green Bay.
Milwaukee's numbers are not good, to say the least. According to AreaVibes, they grade out with an "F" in terms of their crime rate. They took their numbers from the FBI's Crime Reporting System where Milwaukee reported a total of 25,481 incidents. Of those, 16,074 were property crimes (burglary, theft, vehicle theft). The other 9,407 were violent crimes (murder, rape, robbery, assault).
Of their numbers, total crime in the city was 84% above the national average. Property crime sat at 39% above the nation's average, while their violent crime rate was a whopping 312% above the national average.
Not only are Green Bay's crime numbers better (by far) than Milwaukee's, but they are some of the better numbers seen in the country. AreaVibes still has Green Bay rated with a "D" but the numbers aren't that bad.
Green Bay reported a total of 2,152 incidents. Of those, 1,600 were property crimes and 552 were those of the violent categories. Their total crime numbers were 12% lower than the national average. Property crimes numbers were 22% below the average as well. The only concerning number was violent crime, which was 36% above the country average.
If these numbers are what you are looking at when considering a relocation between the two, Green Bay is by far the safer option. And here one would think the cold weather would play a big part in knocking some of these numbers down.
LIFESTYLE & CULTURE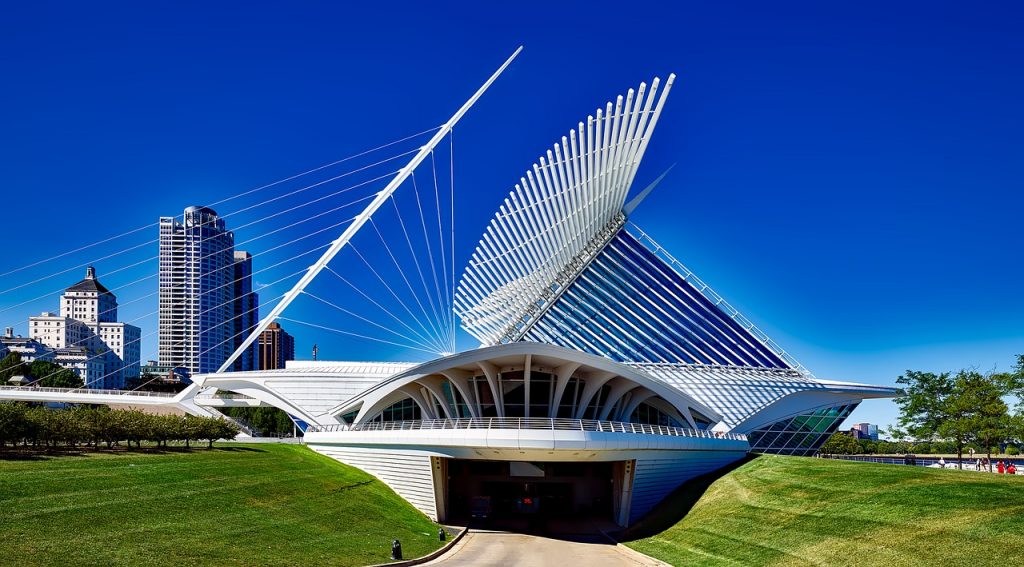 Both cities offer the same standby's when it comes to entertainment for families and couples. They have their parks, movie theaters, and nice selections of restaurants and bars.
Milwaukee gets its reputation for being "Brew City." They got this because brewing beer has been their thing for well over 170 years. The first brewery was opened in 1840 and over the next 20 years, 34 more breweries were established. Throughout the city's history, they have been home to over 70 breweries and over 100 brewing companies. So popular was the fact that they were a beer-brewing town that they call their professional baseball team the Milwaukee Brewers.
Speaking of professional baseball, the Brewers are the spring and summer draw while the Milwaukee Bucks represent the NBA and cover the fall and winter months. There are also plenty of options for the young ones in Milwaukee. The Milwaukee County Zoo, Mitchell Park Horticultural Conservatory, and the Betty Brinn Children's Museum are a few choices.
Nightlife in Milwaukee for you twenty-, thirty-, and some of you crazy forty-something-year-olds offer plenty to do. From casinos to music venues and jazz clubs to bars, you will have no problem finding some entertainment on a Friday or Saturday night.
Green Bay has a lot of the same, albeit on a much smaller scale. Professionally speaking, Green Bay IS the Green Bay Packers. Founded in 1919 by George Whitney Calhoun and Curly Lambeau, they joined the National Football League in 1921. Since that time, they became the symbol of the city, and over time (and thanks to their bitter rival the Chicago Bears) the term "cheese head" was tossed their way. Initially intended as a derogatory term, the residents of Green Bay embraced it as a term of endearment and turned it into one of the biggest selling football items in the city.
While the Packers are the only professional team Green Bay enjoys, this doesn't mean they don't have plenty more to offer families or those of you who find yourself as a single entity. Families can enjoy themselves at the Bay Beach Amusement Park for some roller-coasting thrills. They also have the National Railroad Museum, the NEW Zoo & Adventure Park, Green Bay Children's Museum, and if you care to see more of the Packers, you can even set up a tour of Lambeau Field (where they play) along with the Packers Hall of Fame.
For the 20's, 30's, and elders, Green Bay has a nice Downtown District. There they offer a great mixture of popular restaurants and a number of spots where one can quench their thirst with an adult bevy or two. Although Green Bay offers a fine selection, they have a much more down-home, small-town feel to it compared to Milwaukee.
COST OF LIVING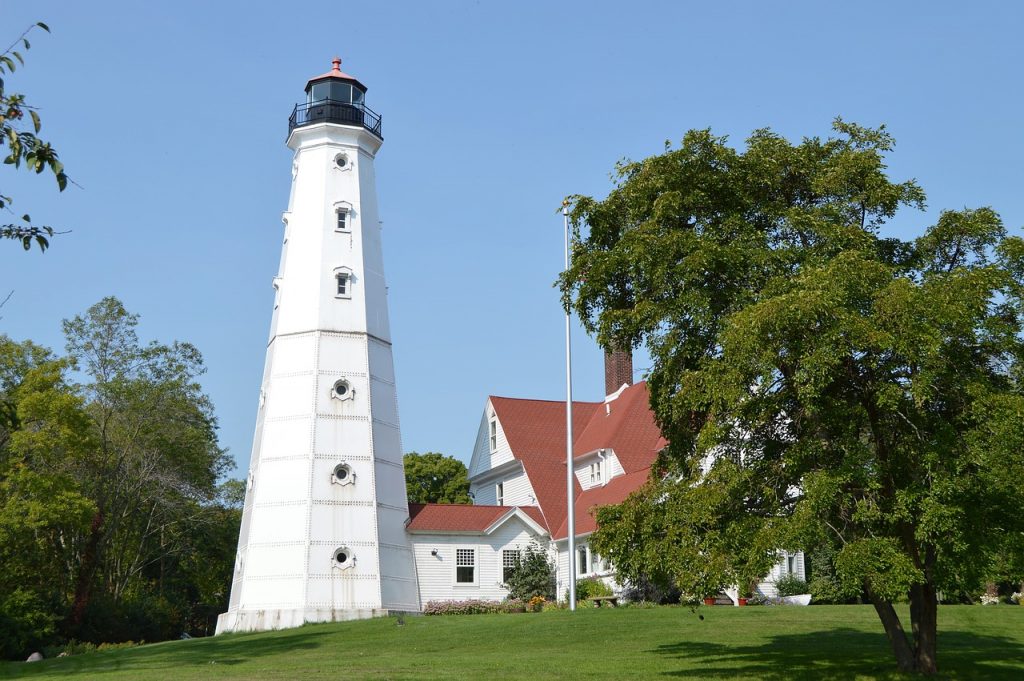 The one thing you may truly love, in both cities, is how far your buck will go. The cost of living in both cities is one of their biggest attractions. Seeing these numbers and you just may immediately put in for a transfer.
To compare prices of housing (rentals and purchases), we went to Nerdwallet. The median price of a 2-bedroom apartment will run you $1,272 in the big city of Milwaukee. That same 2-bedroom apartment will cost you a grand total (on average) of $785 in Green Bay. Where do we sign up?
If you are looking to invest a little coin in your relocation, let's take a look at home prices in each city. In Milwaukee, a simple 3-bedroom, 2-bath home will run you on average $357,132. That is a great price for a home in a big city.
If you are wanting to find permanent housing in Green Bay, a 3-bedroom, 2-bath home will be a little bit less expensive at $313,320. You are also going to find that your miscellaneous costs will virtually be the same. Utilities will run neck and neck while food and entertainment costs will also look similar.
THE CONCLUSION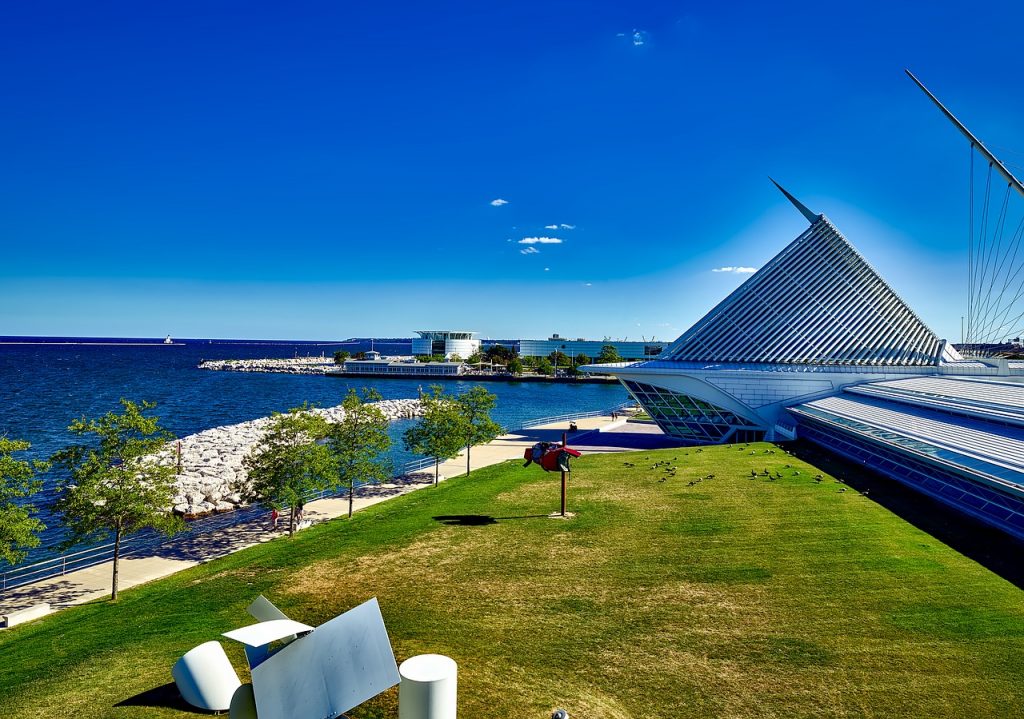 Both cities are located in the Midwest. More importantly, they are located in the northern Midwest, where temperatures can oftentimes be very unkind. It is a lifestyle you need to love or be prepared to love.
Although Milwaukee is the largest city in the state of Wisconsin, in many ways it doesn't feel big city. It has everything a big city can offer, from professional sports teams to a wide variety of eateries, but it also enjoys a charm that many find attractive.
Green Bay is the ultimate in small-town charm in a bigger city. "Big" in this case, of course, is relative. Green Bay has embraced their cheese head status and makes no bones about it. Those who live in the city swear by it. Those who visit it, love it. Trying to get relocators to call it home, that may be a bigger challenge.
Big or small, it all comes down to personal preference. As for the weather, you're going to get it in both cities, so choose wisely.