Reese's is introducing a new lineup of desserts in various different varieties that include bars, cones, sandwiches, and tub offerings.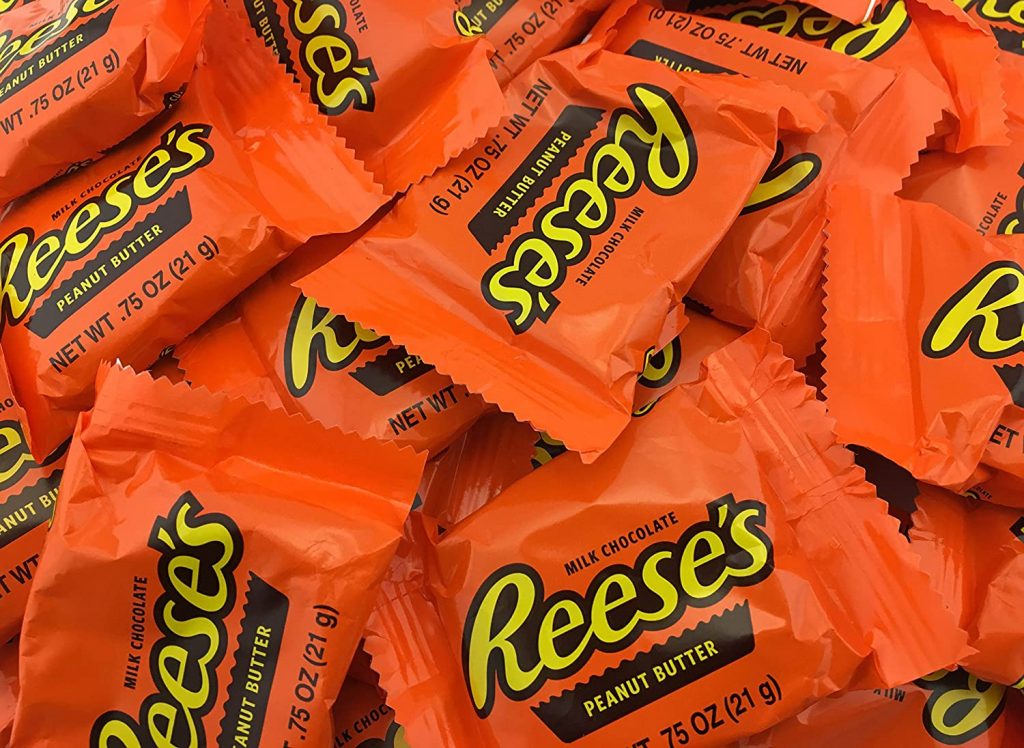 Few pairings on this planet are more perfect than chocolate and peanut butter. Reese's knows this and keeps unveiling new ways to enjoy this delectable combination. This month, the Hershey-owned candy label announced the release of seven exciting new frozen desserts, each one fully loaded with the chocolaty peanut butter goodness so many of us crave.
The new Reese's treats include bar, cone, sandwich, and tub varieties. "At Reese's, we are always inventing new ways for fans to enjoy our iconic combination of chocolate and peanut butter," said Ian Norton, senior director of Reese's brand. "The new Reese's frozen treats are the ultimate sweet and salty, chocolate and peanut butter experience that will quite literally give you chills – not only because they're frozen but because they're just that good."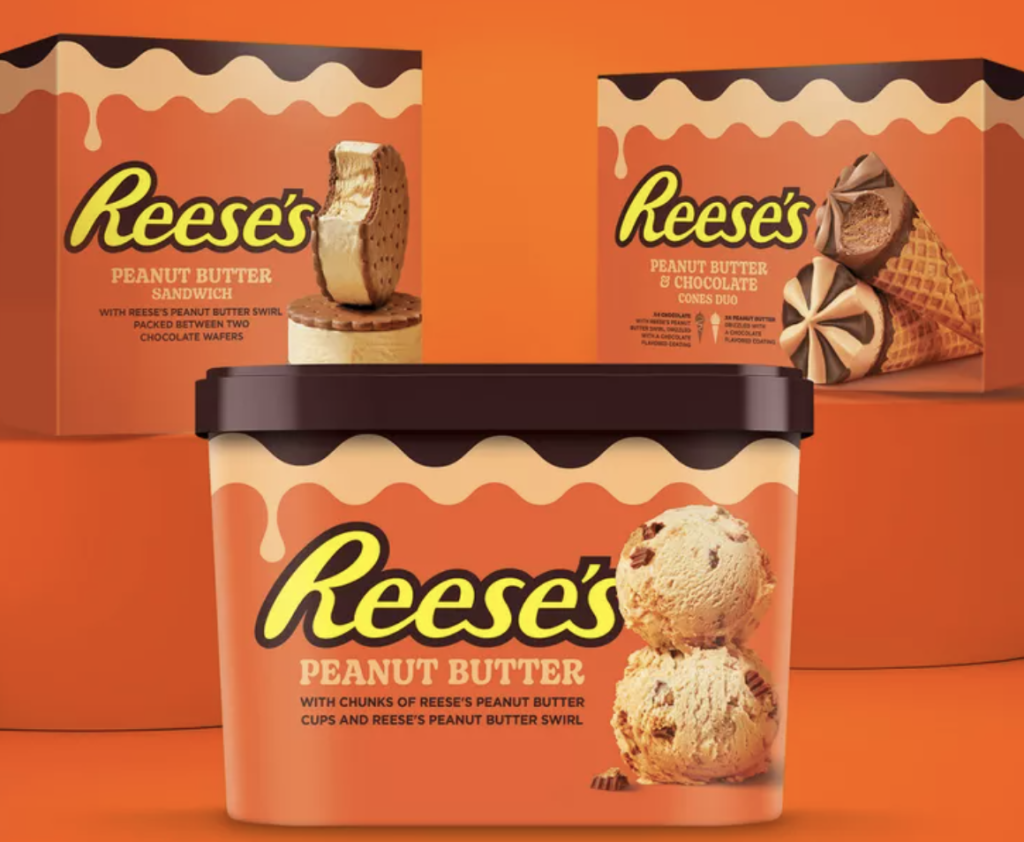 Reese's Peanut Butter Frozen Dairy Dessert Bars are made with ice cream infused with swirls of Reese's peanut butter sauce. Each bar is dipped in a creamy milk chocolatey coating. Then the bars are embellished with a thick coating of cake crumbs.
Reese's Peanut Butter Frozen Dessert Cup bears a close resemblance to the classic Reese's peanut butter cup's shape. The center of each is filled with a peanut butter frozen dairy dessert made with Reese's peanut butter swirl. Each ice cream patty is covered in a milk chocolatey coating that features the brand's signature ridged edge.
The eight-pack of Reese's Peanut Butter & Chocolate Cones comes with two different types of ice cream treats. Four cones are stuffed with a peanut butter-flavored frozen dairy dessert and four are filled with a chocolate frozen dairy dessert infused with peanut butter swirl. All of the cones are topped with six bands of milk chocolatey coating.
Like an ordinary ice cream sandwich, Reese's Peanut Butter Sandwich features two chocolate wafers. But in classic Reese's style, the chocolate wafers are round instead of rectangular, with a scalloped edge. Inside, you'll find a frozen peanut butter-swirled frozen dairy dessert.
If you prefer to scoop ice cream from a tub, Reese's has three new flavors to treat your palate. Reese's Mini Pieces Light Ice Cream is perhaps the most unique of the three options. It has a base of vanilla ice cream that has a generous amount of Reese's Mini Pieces candy mixed in.
Reese's Chocolate Frozen Dairy Dessert is made for those who like a little extra chocolate with their peanut butter. Its creamy chocolate base is scattered with chunks of Reese's Peanut Butter Cups interwoven with Reese's peanut butter swirl. Finally, there's Reese's Peanut Butter Light Ice Cream which has a rich peanut butter ice cream base and chunks of Reese's Peanut Butter Cups.
Just look for the iconic orange and brown packaging with the Reese's name in bright yellow. Expect the new Reese's treats to be in stock by the end of January. You'll pay anywhere from $2.20 to $7.99 per package, depending on its size and your retailer's price point.
If your grocery store hasn't received the new treats shipment yet, there are plenty of other ways to satisfy your Reese's craving. Although the classic peanut butter cup will always have the perfect peanut butter-to-chocolate ratio, the brand offers many other variations. Last September, they introduced a Reese's Big Cup variety that added General Mills' Reese's Puffs cereal to the standard peanut butter filling.
---