The most expensive Jordans retail in stores for $225 but the most expensive ever went for $2.1 million.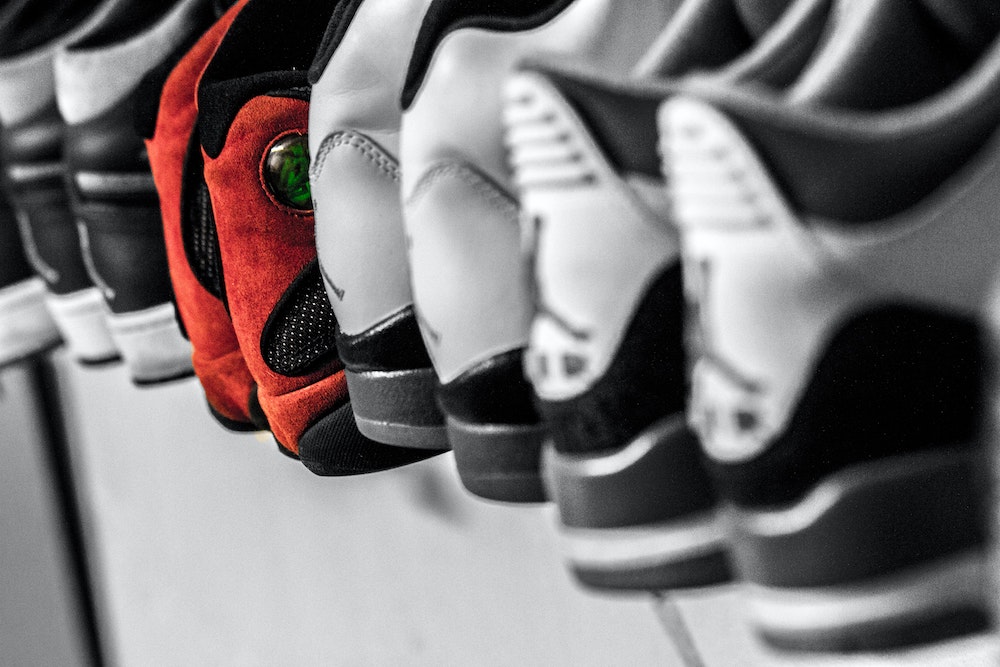 When it comes to the most recognizable brands of shoes, Nike is always near the top of the list. One major reason for its popularity is Michael Jordan who, in 1985, teamed up with Nike to create the Air Jordan, a brand of basketball shoes that has not only become the most popular brand of basketball shoes, but also one of the most expensive basketball shoes on the market. So, we thought, why not take a look at the most expensive Jordans being sold?
As we did earlier with our most expensive LEGO sets, we are going to take a look at the most expensive Jordans from two viewpoints. The first will be the most expensive Jordans from a current retail price lens. Secondly, we will take a look at the most expensive Jordans from a collector's viewpoint.
MOST EXPENSIVE JORDANS FOUND IN THE STORES
Up first will be the Jordans one can find in the stores, on the Nike website, or even on Amazon where one might even find Air Jordans a little less expensive. Make no mistake about it, if you are serious about owning a pair of Air Jordans in today's shoe market, they do not come at a cheap price. Here are the most expensive Jordans found in stores.
Air Jordan 11 Retro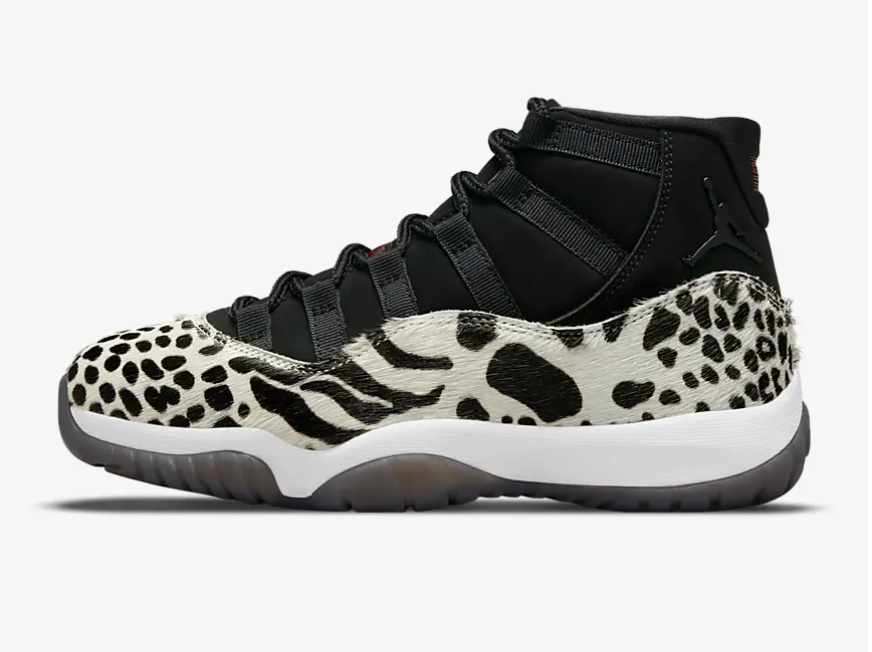 Price – $225.00 on the Nike website.
If you are wanting a retro pair of Air Jordans, this might be the pair to own. In these AJ 11s, Michael Jordan won 72 games with the Chicago Bulls. Back in action, these AJ 11s, for both men and women, return sporting velvet detailing with a near-monochromatic color scheme.
As one of the most expensive Jordans, they also feature the raised Jumpman logo and the one thing all Air Jordan lovers love – the full-length Air cushioning designed to keep the feet comfy and cozy.
Air Jordan 9 Retro NRG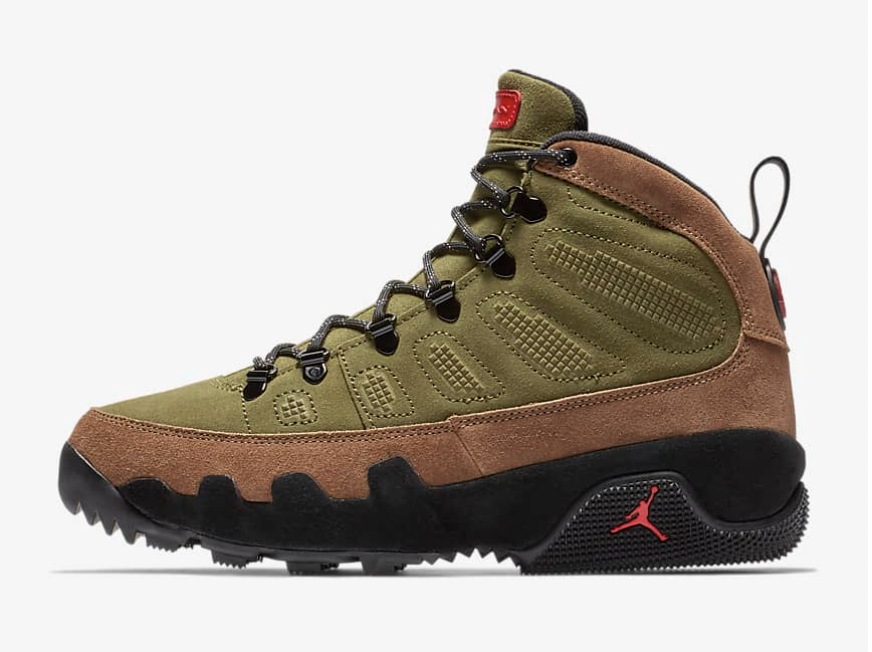 Price – $225.00 on the Nike website.
As one of the most expensive Jordans found on the market, these Air Jordan 9 Retro NRG boots got their design inspiration from the Nike Special Field Boot. They feature a water-resistant outside coating paired with a heavy tread that goes neatly with its durable leather and suede construction.
For the plush cushioning customers love, the Air Jordan 9 Retro NRG includes Zoom Air units placed in the forefoot and heel. For those who live the rugged life, this boot also comes with a heavy rubber tread that supplies great traction in the most unpleasant weather.
Air Jordan 8 Retro SE x Rui Hachimura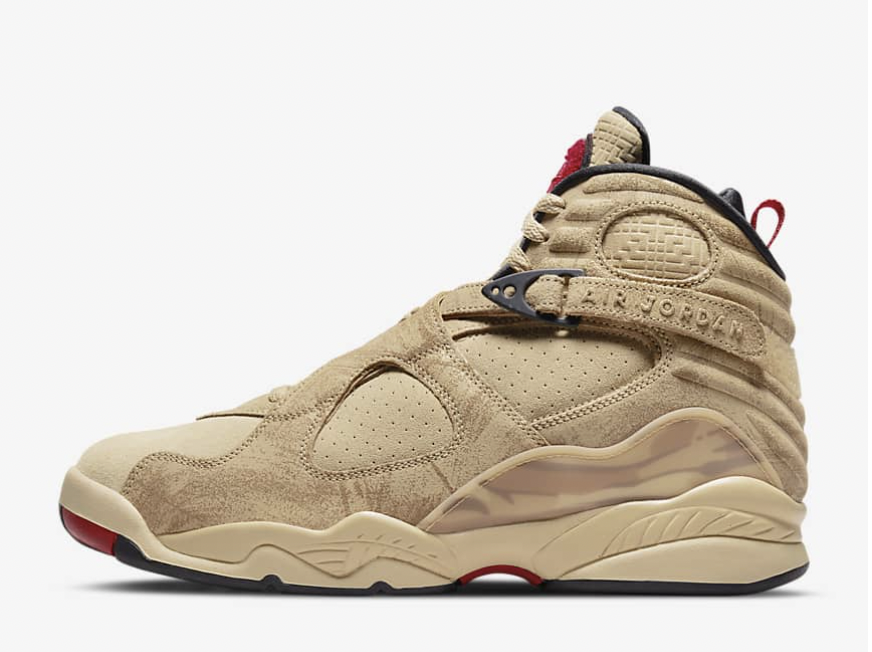 Price – $225.00 on the Nike website.
One of the many perks an NBA player can get is their own sneaker. For Rui Hachimura, this reality came quickly after he was drafted ninth by the Washington Wizards in the 2019 NBA draft.
Born in Japan to a Japanese mother and a Beninese father, Hachimura grew up having to deal with the challenges of being bi-racial. As a child, Hachimura was into sports, with baseball being his number one choice of sport to play. By the time he hit high school, Hachimura had grown to where basketball became a consideration. He would thrive on the court, gaining notoriety in the United States.
The Gonzaga Bulldogs were keen on bringing Hachimura over from Japan, eventually landing him as one of their top college recruits. He ended up playing for three years at Gonzaga, perfecting his English while in school. As one of the top international players, Nike brought his name to the forefront with the Air Jordan 8 Retro SE sneaker.
As one of the most expensive Jordans, this shoe is a mixture of genuine leather, synthetics, and suede, making for a pre-aged appearance and texturized feel. The shoes are built with hook-and-loop straps, giving them a snug feel, and solid rubber outsoles to provide basketball players with solid traction.
Air Jordan Retro Q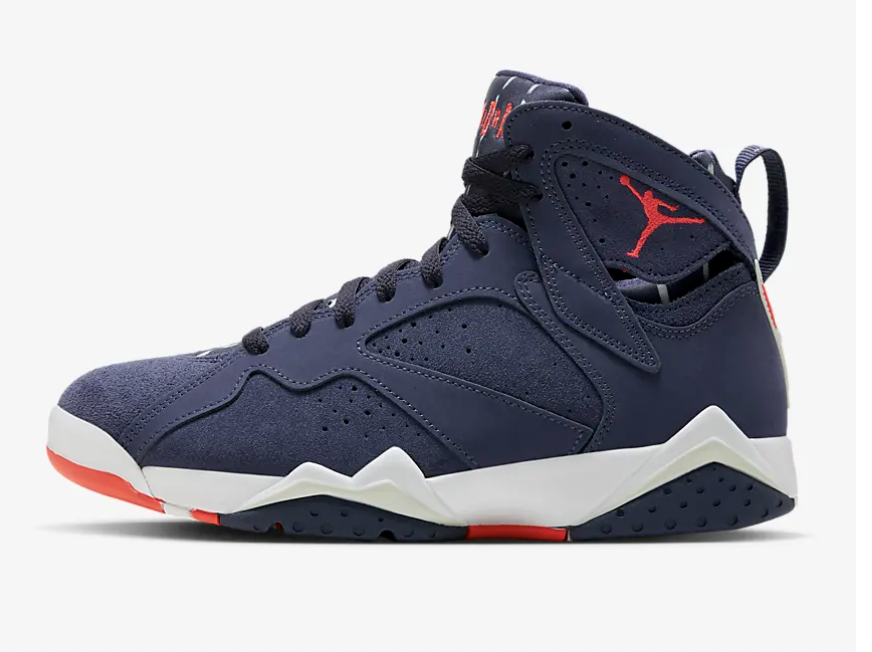 Price – $225.00 on the Nike website.
These retro Air Jordans arrive as one of the most expensive Jordans, a complete throwback to the 1992 AJ7s. Fans will love the nostalgic look and feel of these sneakers and will feel right at home when they slip them on and enjoy the shoe's signature Air cushioning.
Jordan XII G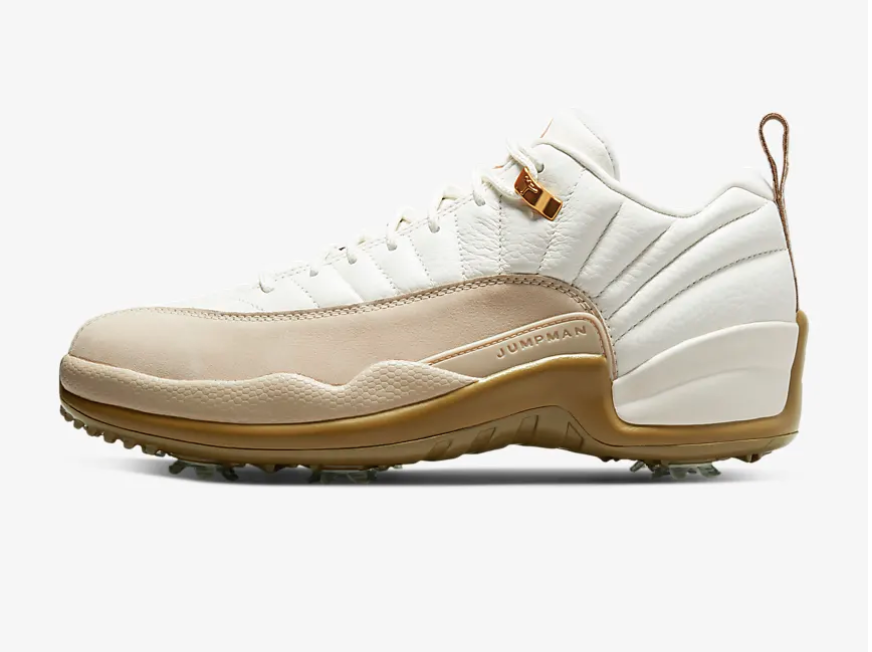 Price – $220.00 on the Nike website.
Fore! Hopefully, this is one term you won't be screaming when you're on the golf course wearing the Jordan XII G golf shoes. As the most expensive Jordan golf shoe on the market, these shoes offer comfort and style along with plenty of different colorways. Each shoe comes equipped with seven removable spikes.
Nike spared no expense (nor will you) when they brought back these mid-90s retro sneakers, but in a golf shoe format. Built with genuine leather and textile, they perfectly re-create the classic look.
Air Jordan 7 Retro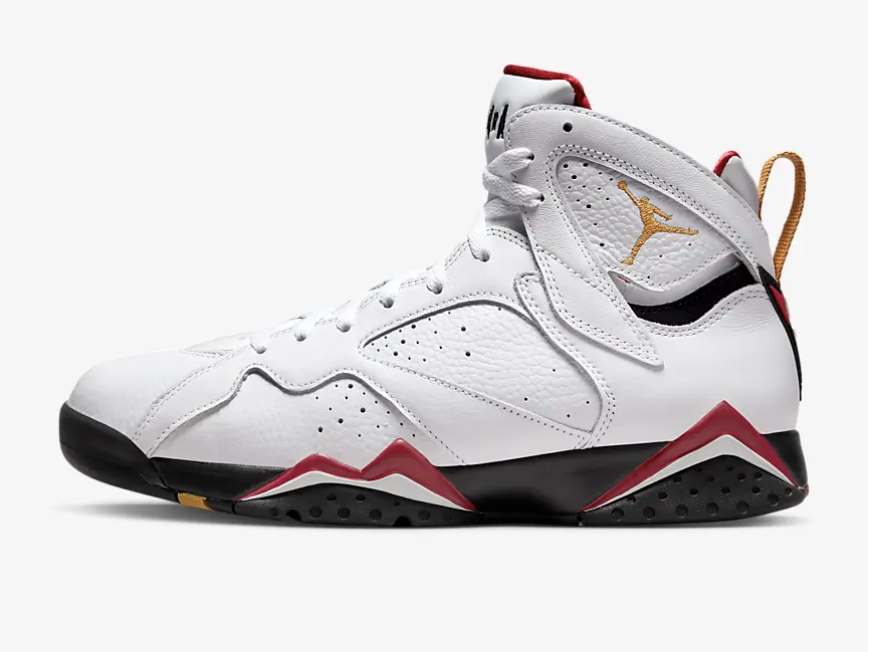 Price – $210.00 on the Nike website.
If you haven't noticed, there is a definite theme going on with these most expensive Jordans. It is the retro effect, and the Air Jordan 7 Retros are another addition to the line. This is one more Jordan shoe that owes its inspiration to Michael Jordan's '92 season.
Constructed with real and synthetic leather on the outside, the interior comes complete with the full-length Nike Air technology to provide shoe wearers with lightweight cushioning. The rubber traction will make cutting and stopping on a dime on the basketball court a breeze.
Air Jordan 14 Retro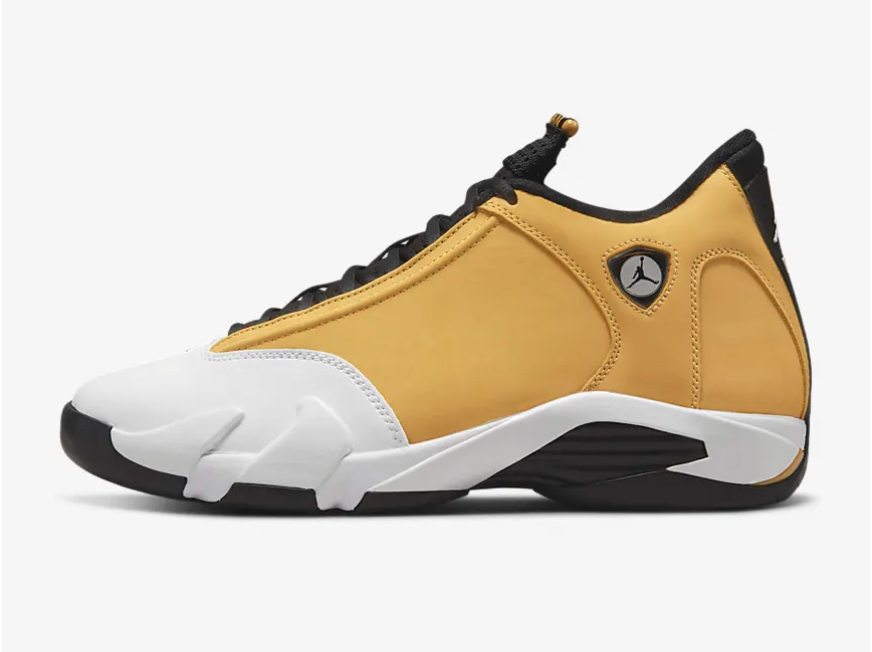 Price – $210.00 on the Nike website.
One more "retro" shoe that has become one of the most expensive Jordan shoes on the market. First introduced in 1998, these classic low tops are a must-have. They are constructed with full-grain leather and a Phylon midsole that includes Zoom Air units in the heel and forefoot.
Traction on the basketball court is attained with the rubber outsole that enjoys a herringbone pattern. The tip of the shoe shows the Jumpman logo while the back of the shoe also has the Jumpman logo with the number 23 below it.
MOST EXPENSIVE JORDANS FOR COLLECTORS
If you think the above shoes are pricey (they are), then you ain't seen nothin' yet. The hobby of collecting shoes has grown in such a way that "hobby" may no longer be the proper way to describe it. Collectors from all around the world are getting into shoes, making original Jordans the most expensive Jordans that can be found. Here are but a few.
Air Jordan 12 – The "Flu Game"
Price – $104,675 at auction.
These shoes were worn in the 1997 NBA Finals. As legend has it, Michael Jordan came down with a case of the flu before this game, but his desire and willpower to lead the Chicago Bulls to victory outweighed any sickness. After the game and the victory, it is said that Jordan gifted the shoes to one of the team's ball boys, who then, it was said, kept them in a safe-deposit box for 15 years.
Apparently, the following season, the ball boy was offered $11,000 for the pair of shoes, which he smartly turned down. Ultimately, the shoes were sold for $104,675 at an auction. Not a bad return for a pair of shoes that the ball boy didn't spend one penny on.
Air Jordan 1 "Shattered Backboard Factory Flaw"
Price – $146,000
Not every collectible shoe is perfect. Take, for instance, these Air Jordan 1s. They have become one of the most expensive Jordans for the simple fact that they arrived with the Nike Swoosh set upside down – boom, instant value.
Air Jordan 11 – Space Jam
Price – $176,400 at Sotheby's.
Back in the day, before LeBron James tainted its legacy, Space Jam was Michael Jordan's. It was a movie that blended live action with the cartoon antics of Looney Tune characters and in it, Michael Jordan was sporting his own AJ 11s.
While the film itself wasn't Oscar material, it was a fun basketball romp. The shoes were created specifically for the film and when Sotheby's put them up for sale, they fetched a huge amount of $176,400.
Air Jordan 1 High – The "Shattered Backboard Origin Story"
Price – $615,000 at Christie's auction house.
This pair of Jordans, which really has become one of the most expensive Jordans going, was worn by MJ himself during an exhibition game where he dunked and shattered the backboard. Not only are these sneakers game-worn, but MJ signed them. To make this pair of shoes even more special, there is a shard of glass still sticking in the sole of the shoe's left heel.
Air Jordan 10 x OVO – "Solid Gold"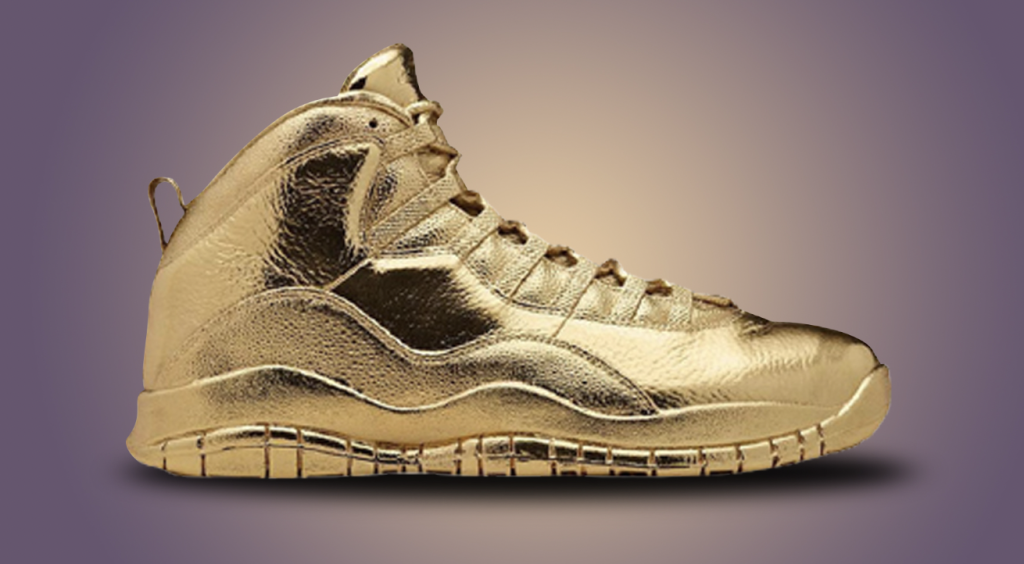 Price – $2,100,000
When Drake decided to team up with Nike to create a shoe, he went all out. These shoes are literally one of a kind, as in there is only one pair ever made, and it was Drake himself who commissioned them and purchased them for a cool $2.1 million. What, you ask, makes this pair of sneakers so special?
Drake shoes, first of all, weigh in at 50 pounds, so they aren't made to be worn. What gives them this heft is the fact that they are crafted from 24-carat gold. This easily puts the Air Jordan 10 x OVO Solid Golds as the top dog in the most expensive Jordans.
---
There is no easy way around it – Jordans are a pricey shoe. Even if you are lucky to find them on Amazon, chances are you will still be paying top dollar. So, the question becomes with the most expensive Jordans – are you purchasing to wear or are you purchasing to collect?
---