Toy companies like Hasbro and Mattel have realized that marketing toys to adults can be just as lucrative, if not more so, as marketing them to kids.
With Christmas around the corner, toy companies are well into this season's marketing strategy. Although kids may come to mind when thinking about toy stores, this year toy makers are shifting gears towards a more grown-up clientele. Adult toy collectors, which make up a prevalent portion of many toy companies' customer bases, will be a main focus for toy makers this holiday season. 
Many toymakers have started to market products to adult toy collectors, many of whom do not have children. They've learned that these grown-ups aren't buying toys for other people's kids; they are shopping for themselves and their adult friends. Hasbro, one of the largest toy companies in North America, has realized that adults tend to gravitate towards nostalgic toys such as collectibles. 
Adult toy collectors "are fans of brands, stories, and characters," said Kwamina Crankson, senior vice president of Hasbro Direct via CNN. Hasbro aims to bring top-quality and high-demand collectibles to adult toy collectors. Examples include brands like Transformers, Power Rangers, G.I. Joe, Star Wars, and Marvel.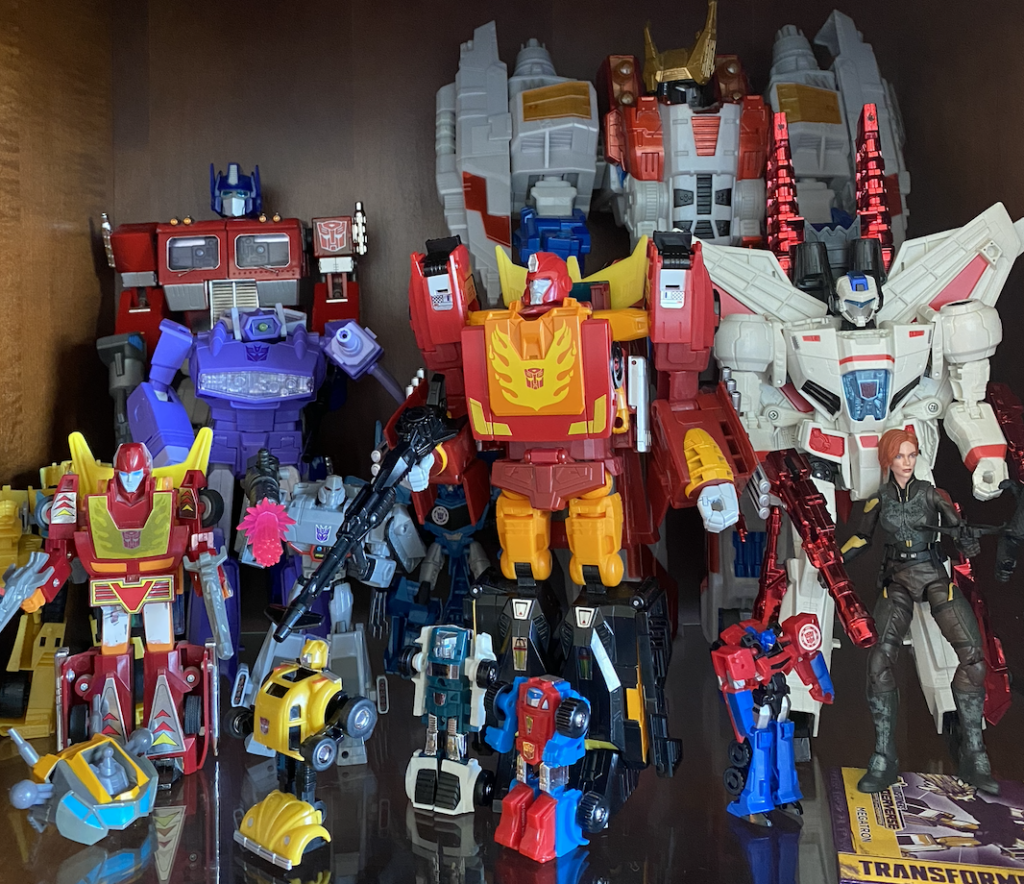 The brands and characters that adult toy collectors seem to cherish the most are the ones that they grew up with. "It's all about nostalgia," said Andrew Perlmutter, CEO of Funko, the company that created the Pop! line of figurines with large, bobbing heads. The toys that adults loved as kids bring back a strong sense of nostalgia that drives them to look for anything from vinyl figures to plush dolls.

Funko embraces popular childhood favorites of the 70s, 80s, and 90s. Top Funko figurine sellers are Obi-Wan Kenobi, Darth Vader, and the can of soda and Jimmi Hendrix duo. The success of these figurines is attributed to adult toy collectors who are, on average, 35 years of age. 
The company is expanding into new territories in an attempt to engage adult toy collectors in a new way: sugar. Funko has created its own line of candy and retro cereal to appeal to its customers' taste buds. The Funko-branded sweets feature characters like Freddy Krueger, Skeletor, and MegaMan.

Adult toy collectors are in for even a bigger surprise: a store called Tha Dogg House that will sell rapper Snoop Dogg-inspired collectibles. The store will be located in Inglewood, California, and is set to open in 2023. It will be located by the SoFi Stadium where the Los Angeles Rams and Los Angeles Chargers football teams play, and will hopefully appeal to both music lovers and sports fans alike. 

Mattel, another one of North America's largest toy companies, is also well aware of the potential that comes from marketing and catering to adult toy collectors. The Hot Wheels brand of toy cars is one of the most popular collectibles they sell, and the company stated via CNN that they have "an accelerated focus on our adult fans" when it comes to the tiny cars. In addition, Mattel is planning on a collaboration with SpaceX, Elon Musk's company, to sell Matchbox Space-X-inspired collectibles

Build-A-Bear, another adult toy collector favorite, has also placed its hat in the grown-up ring. The company created retro 80's plush bears with themes like National Lampoon's Christmas Vacation and Gremlins. The Build-A-Bear After Dark line offers bears with adult-themed accessories such as wine bottles, giving grown-up toy lovers another way to appease their inner child.