Monica Braithwaite is the mother of singing sensation Rihanna.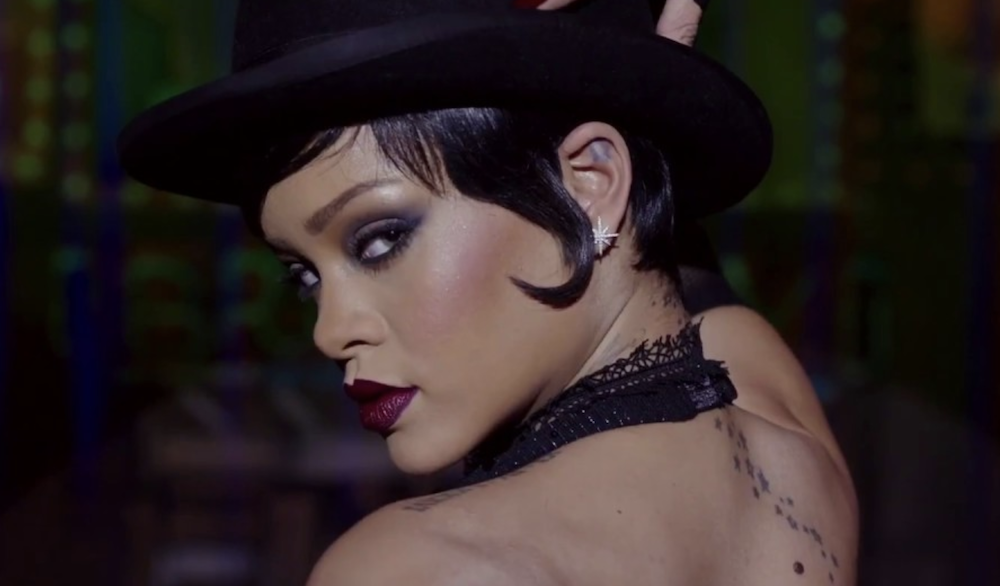 These days, being the mother, father, son, or daughter of a celebrity can mean your own celebrity status. Monica Braithwaite is the mother to one of the most famous pop/R&B/hip-hop/reggae singers in the world, Robyn Fenty. Of course, you know Monica's daughter much better by her stage name, the Barbados-born, Rihanna. While there is much to be said about Monica's daughter, not much is known about Monica herself.
MONICA BRAITHWAITE IS 54 YEARS OLD AND WAS BORN IN GUYANA
When it comes to Monica Braithwaite's childhood and upbringing, not much is known. What is known is that she was born on April 5, 1969, in Guyana. At some point during her childhood, her parents, Lionel and Clara Braithwaite relocated to Barbados.
As she grew up, she met and eventually married Ronald Fenty, a warehouse supervisor. Monica, at the time, was an accountant.
Monica was only 19 years old when she had her first child, Robyn Rihanna Fenty. By this time, the Fentys lived in the Saint Michael, Barbados parish.
Eventually, Monica Braithwaite Fenty would relocate with her family to Bridgetown, Barbados.
MONICA BRAITHWAITE HAS TWO OTHER CHILDREN BUT SUFFERED IN AN ABUSIVE MARRIAGE
Things were not easy for Monica Braithwaite Fenty and her children. After giving birth to Rihanna, Monica had two more children, sons Rorrey, born on November 13, 1989, and Rajad, born on April 15, 1996. It was a tough upbringing for the children, but probably more so for Monica, as Ronald was in a constant battle with his demons.
Ronald Fenty was an alcoholic and a crack cocaine addict, who has since conquered his demons. He took to beating Monica early in their marriage and by the time Rihanna was a teenager, she often found herself in the middle of Ronald's beatings, trying to stop him from hitting her mother.
During this time, the family lived in a three-bedroom bungalow in Bridgetown and to help make ends meet, Ronald had a street stall near their home set up to sell clothes. Monica Braithwaite's daughter often times helped with clothes selling, which is how Rihanna became interested in fashion.
It took Monica Braithwaite time before she was finally able to get out of her horrible marriage to Ronald. In 2002, Monica made the break, divorcing Ronald, and devoted her life to raising her children. A year later, after dealing with Rihanna's debilitating headaches, Monica helped her daughter kick off her music career.
MONICA BRAITHWAITE ENCOURAGED RIHANNA'S MUSIC EARLY ON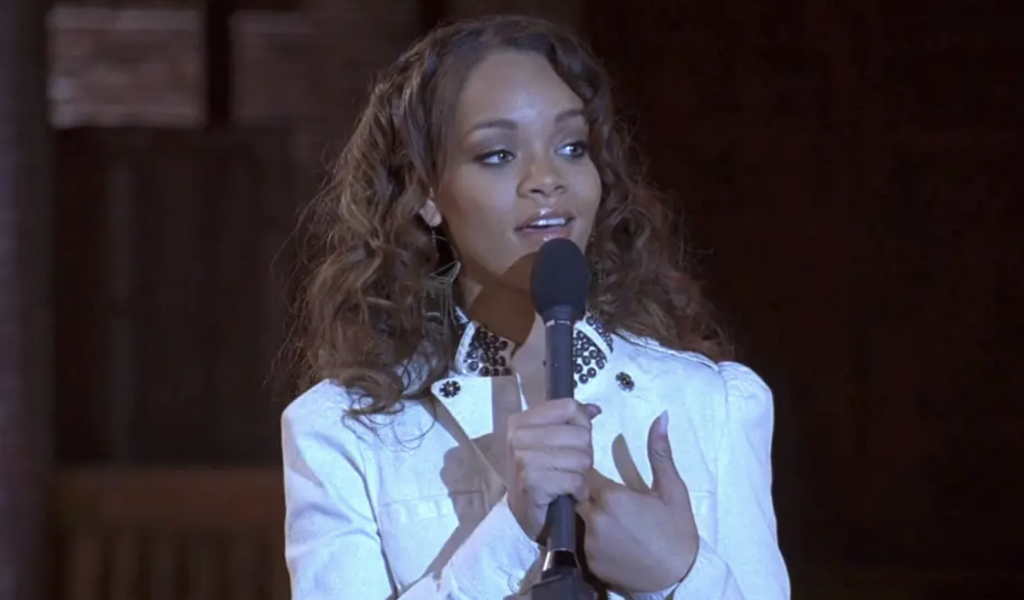 Along with having to deal with an abusive husband, Monica Braithwaite also had to deal with her daughter's horrendous headaches. According to Rihanna, her headaches began when she was 8 years old and they, for years, baffled her doctors.
"They even thought it was a tumor, because it was that intense," Rihanna explained to Entertainment Weekly. It was shortly after her parents divorced that Rihanna's headaches disappeared.
With her headaches gone, Monica Braithwaite's daughter was finally able to cope with issues she was having at school. Rihanna was very light skinned so "People hated me because I'm fair in complexion," she said. "I had to develop a thick skin because they would call me white."
It was also around this time that Monica Braithwaite's daughter, as shy as she was, developed a love for music. With her mother's encouragement, Rihanna formed a girl's group with two of her classmates. It just so happened that in 2004, music producer Evan Rogers was on vacation in Barbados with his wife Jackie and auditioned Rihanna and her classmates.
"The minute Rihanna walked into the room, it was like the other two girls didn't exist," says Rogers, who has produced stars such as Christina Aguilera, Kelly Clarkson, and Christina Milian.
"She carried herself like a star even when she was 15. But the killer was when she opened her mouth to sing [Emotion by Destiny's Child]. She was a little rough around the edges, but she had this edge to her voice."
The following year was a busy one for Monica Braithwaite and her daughter. Rihanna began to hone her voice as she and her mother flew back and forth from Barbados to Stamford, Connecticut.
Finally, when she turned 16, Rihanna made the tough decision to finally leave Barbados for good. "When I left Barbados, I didn't look back," says Monica Braithwaite's daughter. "I wanted to do what I had to do [to succeed], even if it meant moving to America."
Rihanna's ultimate success definitely comes down to her musical talent, but there is no way she can ignore the fact that her mother's support has played a huge part in that success. Rihanna always knew this and always kept her mother close, even if her mother remained in Barbados. Rihanna eventually showed her mother just how much she appreciated all she had done for her.
RIHANNA GAVE MONICA BRAITHWAITE A MANSION
Rihanna's career was in full swing in 2012. She had already produced seven albums – Music of the Sun (2005), A Girl like Me (2006), Good Girl Gone Bad (2007), Rated R (2009), Loud (2010), Talk That Talk (2011), and Unapologetic (2012). Plus, she also started a film career with Bring It On: All or Nothing (2006) and Battleship (2012). Seemed like a perfect time to present her mother with a wonderful gift.
Rihanna appeared on Oprah's Next Chapter and asked her mother to join in on the interview to talk about their mother-and-daughter relationship. As Oprah gleefully says, "Right now, Rihanna's mother, Monica, is coming here, to this beautiful location, and she thinks that she's coming to do an interview, which she is. I'll be happy to talk to her, but that's not the real deal. The real deal is that her lovely, lovely daughter, the good daughter, has a big surprise for her."
When Monica Braithwaite finally arrives, one of the first things her daughter tells her is that "no, I'm not pregnant." Then she tells her mother exactly why she is there. "I wanted to do this for you for a very long time. You have been an amazing mother, example, soldier, and you get to walk away with the key to this house."
It was truly an amazing gift from daughter to mother. Monica Braithwaite still lives in the stunning Barbados five-bedroom mansion. You can see the gifting above.
MONICA BRAITHWAITE IS ON INSTAGRAM
Monica Braithwaite is now enjoying life being retired. She is constantly going back and forth from Barbados to wherever her famous daughter needs her. Rihanna's FENTY design brand is a dedication to her mother and it is something that Monica is very proud of.
When she is not helping her daughter promote the brand, Monica Braithwaite is simply enjoying life. She maintains a healthy presence on social media, not shy about posting pictures of not only her daughter but of her sons as well. She has even posted a few throwbacks as well.
---