Ibrahim Chappelle is the 20-year-old son of comedian Dave Chappelle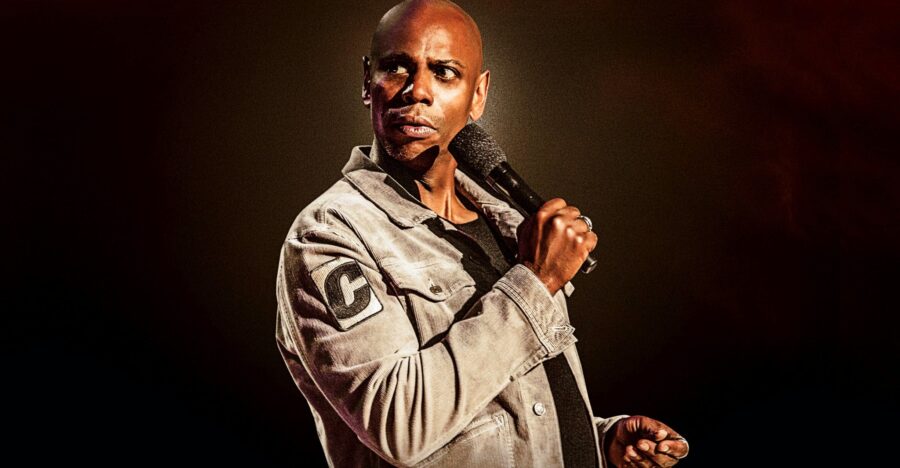 Comedian Dave Chappelle is known for many things, most notably his comedy routines that push boundaries and cross lines, as evidenced by his most recent Netflix comedy, The Closer. Chappelle can spin a yarn that, while funny as hell, also can make audiences think. Although he has millions of fans across the globe, one fan, who just so happens to live under the same roof as Dave Chappelle, has another comedian he holds in high regard. So, let's find out why Ibrahim Chappelle's favorite comedian is not his father.
IBRAHIM CHAPPELLE IS 18 YEARS OLD AND THE SECOND OF THREE CHILDREN
Ibrahim Chappelle is the middle child and second son of controversial comedian Dave Chappelle and the latter's wife, Elaine. Ibrahim was born in 2003 and, like his siblings, has been raised on a 65-acre farm near Yellow Springs, Ohio. Although his father is notoriously popular, Ibrahim (and his siblings) have been raised away from the spotlight.
"We don't live in Hollywood, there's no paparazzi trying to get their picture," Dave once told David Letterman on his My Next Guest Needs No Introduction with David Letterman show.
"The community protects them in that sense." So, while strategic living is what helps keep Ibrahim Chappelle and his siblings away from prying eyes, their parents also do a great job of allowing them to run free on the farm and enjoy being kids.
HIS FATHER IS AN ALL-TIME GREAT COMEDIAN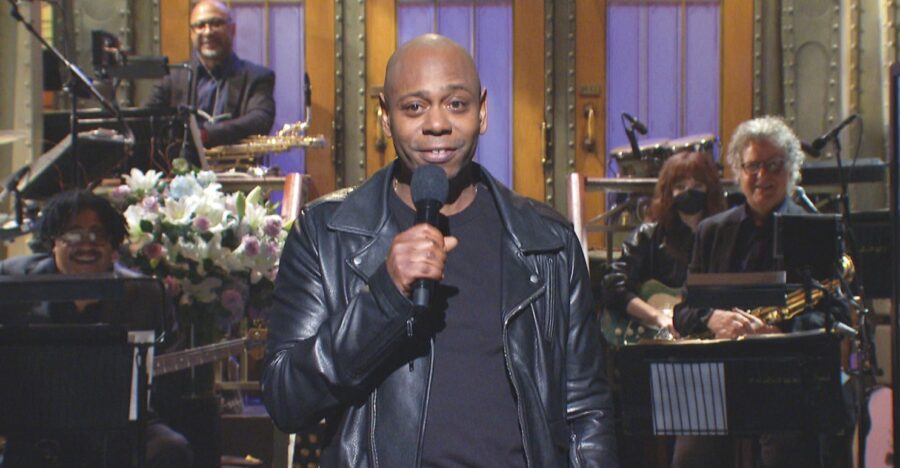 Ibrahim Chappelle's father is routinely considered to be the GOAT when it comes to stand-up comedy. He began his comedic career in 1990 when he was seen on the very first episode of America's Funniest People.
After moving to New York City to pursue his comedy career, he was thrown into the Lion's Den when he performed at Harlem's Apollo Theater where he was booed off the stage. Definitely not a reception he first envisioned, but one that was necessary, as it helped Chappelle with the courage he needed to press forward with a daunting career in comedy.
Slowly, but surely, Ibrahim Chappelle's father began to hone his craft, and not just on stage. At 19, Dave made his feature film debut as Ah-Choo in the 1993 Mel Brooks comedy, Robin Hood: Men in Tights. He followed that up with a small role in the vastly underrated comedy, Undercover Blues which also starred Dennis Quaid, Kathleen Turner, and the scene-stealing Stanley Tucci as Muerte.
While Dave Chappelle was continuing to work on his stand-up, he was also finding time in feature films. He grabbed small parts in films such as The Nutty Professor, Con Air, Half Baked, You've Got Mail, and Blue Streak.
One fun fact about Dave Chappelle's early career is that he was offered the role of Benjamin Buford Blue aka Bubba in the 1994 hit film, Forrest Gump, but declined the role as he felt the Bubba character was demeaning and also thought the movie would bomb at the box office. Oops!
In 2003, the same year that Ibrahim Chappelle was born, his father introduced himself to Comedy Central with his sketch show, Chappelle's Show. It was an immediate hit, with his portrayal of Rick James being one of the biggest things to come from the show.
In fact, during a 2004 stand-up show in Sacramento, California, Dave ended up walking off stage after the audience continued to shout out "I'm Rick James, bitch!" as Chappelle was performing.
When he finally came back, he told the audience, "You know why my show is good? Because the network officials say you're not smart enough to get what I'm doing, and every day I fight for you. I tell them how smart you are. Turns out, I was wrong. You people are stupid."
HIS MOTHER IS ELAINE CHAPPELLE
Ibrahim Chappelle's father met his mother, Elaine, in the '90s, before Dave's career truly took off. The couple married in 2001. Elaine prefers to keep herself out of the spotlight, doing the same with her children. Though she has been seen at a number of events with Dave and their kids.
In 1998, Dave Chapelle converted his religion to Islam, while Elaine remains a devout Christian of Filipino descent. Apparently, Dave asked her to also convert to Islam, Elaine politely declined but their different religions have never become an issue.
It is easy to see that Dave Chappelle's conversion to Islam has played a part in the naming of his children. Ibrahim's older brother is named Sulyaman (Arabic for Solomon) and was born in 2001. Ibrahim's name is Arabic for Abraham and his sister, Sonal (Sanaa), was born in 2009.
IBRAHIM CHAPPELLE'S FAVORITE COMEDIAN IS KEVIN HART
It's not that Dave Chappelle doesn't like to talk about his children during his stand-up routines, because he does. In fact, as we have already established, Dave doesn't shy away from any topic. A case in point is when Dave shared the fact that Ibrahim Chappelle asked him for a cool $250 so he could go see his favorite comedian, Kevin Hart.
When Ibrahim approached his father for the money, he was only 12 years old. He needed the $250 so he could purchase two tickets, one for himself and one for his father because he wanted Dave to go with him.
According to Dave, who passed the story along during one of his stand-up routines, he gave in, reluctantly agreeing to take his son. Of course, Dave had to mention that he sat there, completely irritated because first off, he felt Kevin Hart was brilliant, and secondly, his son apparently thought Hart's comedy was funnier than his father's.
"My son was slapping his knee, 'Ha ha ha ha ha ha,' " Dave said, sounding very jealous. "'Uh … I do this too,' " Dave added. But that wasn't the worst of it. As the meeting continued, Hart decided to invite Dave and Ibrahim to dinner. Ibrahim's reaction said it all. "My son pushed past me with some cold shit and said, 'Actually Mr. Hart we haven't eaten for several hours.'"
IBRAHIM CHAPPELLE DOES NOT HAVE SOCIAL MEDIA
One place you won't see Ibrahim Chappelle, or any of Dave and Elaine's children is on social media. Now, that doesn't mean pictures of them don't exist, because they do, as the paparazzi can be quite relentless. But as for social media accounts, to date, Ibrahim Chappelle does not have any.
At almost 20, Ibrahim prefers to remain in the background. Not much else is known about his life, other than what we've been able to share. One thing we do know for sure is that while he loves and appreciates his father's comedic talent, he may prefer Kevin Hart instead.
---