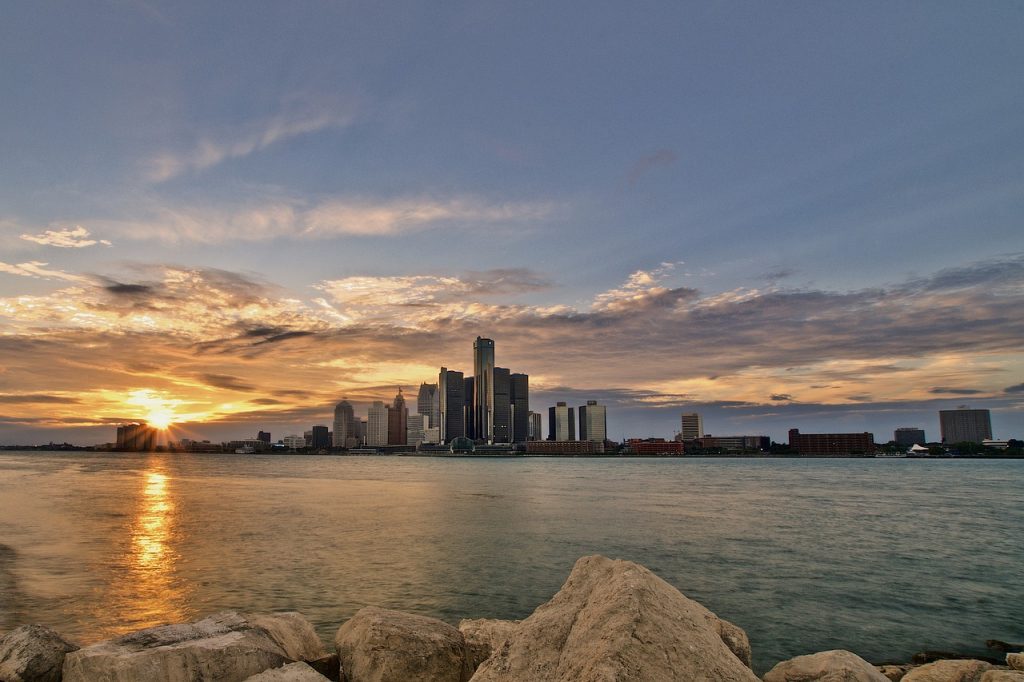 The state of Michigan can be described with one word – beautiful. Hold on now, don't get your knickers in a twist over this. We are talking about the state as a whole, not individual cities within the state. But if we were to start talking about individual cities, would there be any worth considering as the state's best? What about Lansing or Ann Arbor?
When considering the two cities, one of the first things that should come to mind is their location. Sitting high in the midwestern portion of the United States, the state of Michigan's iconic shape can be attributed to the Great Lakes. Surrounding Michigan are Lake Superior, Lake Michigan, Lake Huron, and Lake Erie, and let's not forget Lake St. Clair, which the Motor City (Detroit) calls a neighbor. Of course, we also can't forget the fact that the fifth Great Lake, Lake Ontario, is only a hop, skip, and jump away from Michigan.
So, that's the big picture of Michigan. As far as Lansing and Ann Arbor are concerned, the closest either comes to any body of water is Ann Arbor, which is a good two-hour-plus drive away. Lansing, on the other hand, finds its location in the middle of the state, about an hour north of Ann Arbor.
As far as size goes, neither city can boast a large population. Lansing, the state capital of Michigan, was settled back in 1835 and incorporated as a city in 1859. Its history revolves around the automobile industry as Ransom Olds first established his Olds Motor Vehicle Company in 1897 then turned to a new company, the REO Motor Car Company in 1905.
Ann Arbor was founded a decade earlier than Lansing and it was also incorporated about eight years earlier as well. What is interesting about the city is that one of its biggest employers, the University of Michigan, was actually founded before the city itself. It was recognized as an educational institution in 1817.
The big question, though, is which city would be considered the best place to live. We are going to take a closer look at each city and see if we can determine which Michigan city would be the best to call home – Lansing or Ann Arbor.
CLIMATE
Without a doubt, one of the very first things anyone considers when thinking of cities in the upper Midwest is the weather. We can't blame them either. The upper Midwest is notorious for its chill. Given the fact that Michigan is surrounded by water, they can find their winter's especially trying at times.
We also know, though, that there are many of you out there who relish in the cold weather. Snow is your friend as are warm fireplaces at night. With that in mind, if you're a fan of chilly temperatures, then either city should suffice.
The two cities are only separated by 65 miles, so don't expect to see much difference when looking at each city's weather. One of the many similarities you will see in both cities, which may actually be a turn-off for even those who love cold weather, is that you won't be seeing much of the sun.
The average across the United States works out to 205 sunny days per year. Lansing is going to give you an average of 175 days. Ann Arbor will see a few more, but not much, as the city averages 178 sunny days a year. Don't be expecting to carry that summer suntan for long in either city.
So, with as little sun as the two Michigan cities see, it would stand to reason that summers are not overly warm. July is the "hot" month in both. In Lansing, the average high will touch 82.3 degrees. Ann Arbor's scorching July will average an even higher 82.8 degrees. No sun, no heat, no thanks.
For you cold seekers, the winter numbers are frostbite-worthy. January is the typical low month and in Lansing, the temperatures are going to chill you with 16.5 degrees average. Ann Arbor will not be left behind on the cold temperature scale as they too will see their January average dip to 16.5 degrees.
The upper Midwest is famous for the cold, and they are also famous for the wet stuff. Lansing and Ann Arbor do not disappoint in this regard. Lansing is going to give you 33 inches of rain a year, so make sure you are umbrella-ready. In Ann Arbor, you should also be well prepared for rain as you will get 36 inches annually.
Snow? Oh yes, you will get your fair share of that too. Blizzards come in bunches, and they can get quite cozy in each city. In Lansing, you are going to see an average of 46.1 inches of the fun white stuff. Ann Arbor will only give you 43 inches of snow per year. Slacker.
The one positive takeaway from each cities climate is that if you're a fan of the four seasons (no, not Frankie Vali's group from the '60s), then you are going to love what you get in Lansing or Ann Arbor.
DEMOGRAPHIC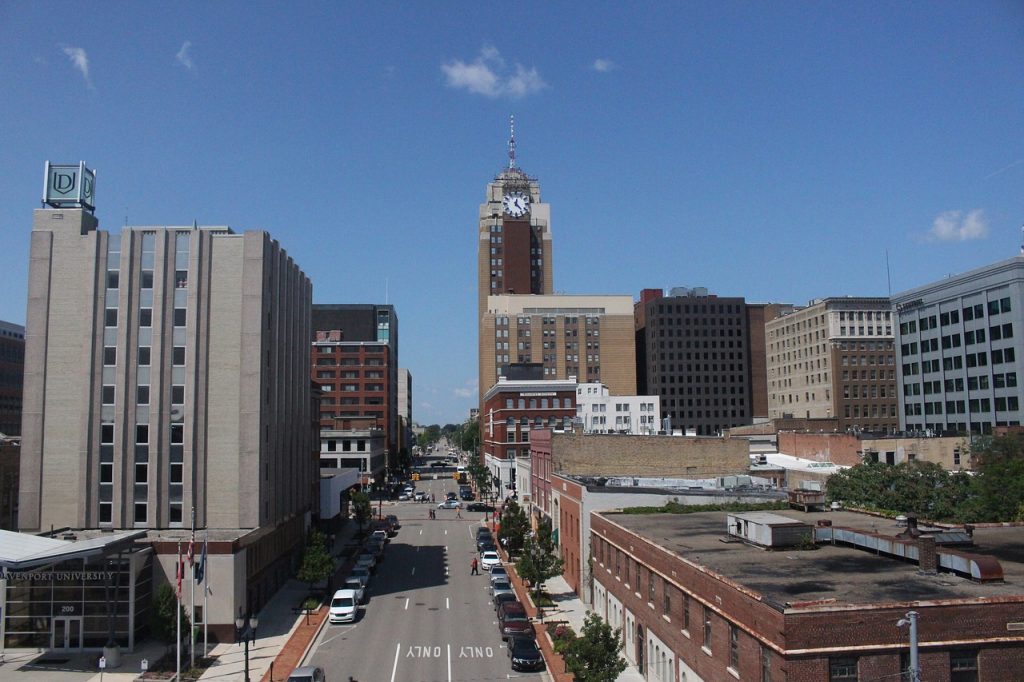 Sometimes when we compare the best cities to live in, we often see city size populations where one far outsizes the other. In this instance, Lansing and Ann Arbor are quite similar in size.
The capital city of Lansing has seen nice, steady growth in numbers over the past decade. Right now, they have 118,768 residents, which is a nice jump from the 114,000 they had ten years ago. By comparison, Ann Arbor is a little smaller as it has 117,082 residents. This is also a nice increase from the nearly 114,000 they had a decade ago.
As we delve into a city's population, we also like to take a look at its diverse people. In Lansing, it is made up of 61% Caucasian, 23.3 % African American, 4.4% Asian, and 12.4% Hispanic. Further south, Ann Arbor has 71.1% Caucasian, 6.8% African American, 16.9% Asian, and 4.8% Hispanic.
It is also informative to break down each population's diversity numbers with measurements that include socioeconomic, cultural, economic, household, and religious diversity. We go to WalletHub for these figures as they have ranked the top 501 cities across the nation.
Of the 501 cities ranked by WalletHub, Lansing comes in as the 273rd Most Diverse City in America. Their individual rankings look like this: Socioeconomic diversity (447), Cultural diversity (184), Economic diversity (98), Household diversity (92), and Religious diversity (360).
Ann Arbor was ranked #377. Their individual numbers looked this way: Socioeconomic diversity (99), Cultural diversity (165), Economic diversity (500), Household diversity (413), and Religious diversity (437).
While neither city can lay claim to being up there as one of the most diverse cities in America, Ann Arbor's rankings leave little to be desired.
INDUSTRY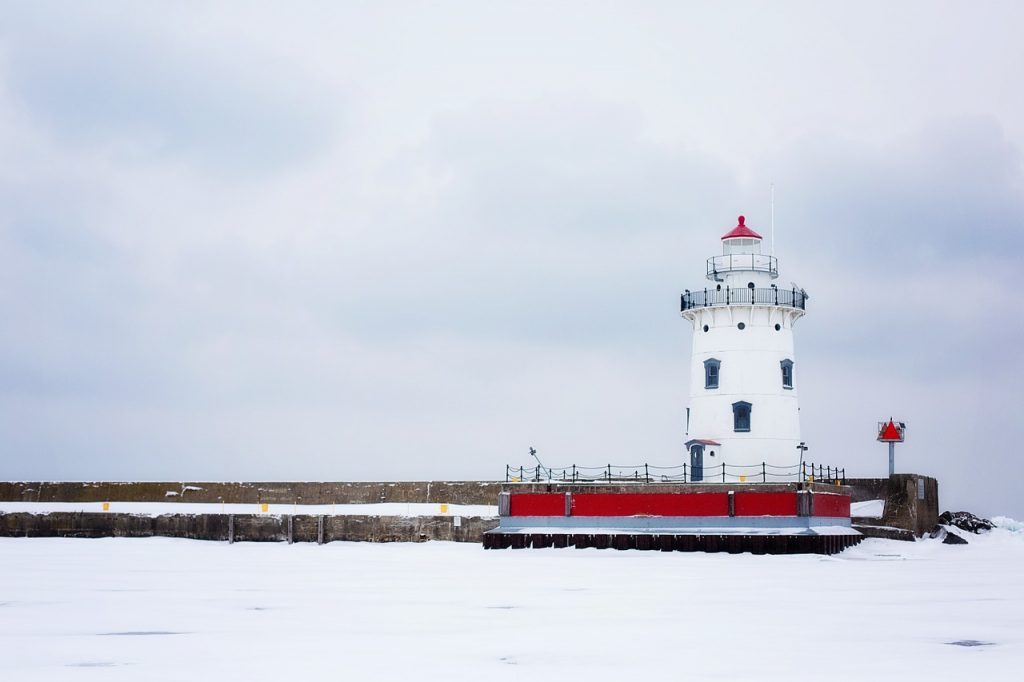 One of the things you may find just about anywhere across our wonderful nation at this particular point in time is that the job market isn't bad. Yes, we do have plenty of workforce issues, but that doesn't mean it's because there aren't jobs available. On the contrary, jobs are there to be had, people just aren't flocking toward them.
The same can be said for Lansing and Ann Arbor. There are jobs available in each city and you probably don't have to look hard to find one. So, if relocation to these cities is in your plans, finding work should not be too big a worry.
The first thing you'll surely notice about Lansing is that it is a college football and basketball town. The Michigan State Spartans play in Lansing (East Lansing) so the university keeps workers working. Other than the university, there are the Michigan State Police, Sparrow Health Systems, Auto-Owners Insurance, Two Men and a Truck, Peckham, MPS Horticulture, and the Michigan Farm Bureau which was founded on the campus of Michigan State University in 1919.
As the city is known to be a college town, you can expect the food and beverage industry is well represented. With the numerous bars and eateries in town, employment shouldn't be difficult to come by.
If you thought Lansing was a college town, then you haven't seen Ann Arbor. Their short distance drive makes them bitter college rivals, but it also makes the University of Michigan a popular employer as well. Ann Arbor has other big businesses that can offer work. These include Con-way, Domino's Pizza, Tecumseh Products, the music magazine Q, Merillat Industries, and ProQuest.
Like Lansing, the college town atmosphere has laid the groundwork for a bustling food and beverage industry. The numerous food joints and hangouts are always looking for employees.
CRIME RATE
As we have seen many times in the past with our city vs city explorations, the crime rate can be the buzzkill. You can have yourself a wonderful city like Lansing or Ann Arbor, and then see those crime rate numbers and be immediately turned off. It's unfortunate, but it happens more often than it doesn't. Unfortunately, it's about to happen again.
The crime rate numbers we get come from the FBI's National Incident-Based Reporting System via AreaVibes. The reported number percentages are based on city population and national averages.
In Michigan's capital city of Lansing, they reported a total of 5,264 crimes. These total crime numbers are 84% above the national average. 3,565 were property crimes that include theft, burglary, and vehicle theft. Their property crime was 53% over the nation's average. The remaining 1,699 were violent crimes that include rape, murder, robbery, and assault. Based on the city's population, violent crimes in Lansing were 369% over the national average.
Ann Arbor's numbers are in stark contrast to Lansing. Overall, they reported 1,886 crimes which are a wonderful 33% below the nation's average. Of those crimes, 1,592 were property crimes, which is also 33% below average. Ann Arbor reported only 294 violent crimes, and this is 37% below the country's average.
There is no comparison when it comes to crime rate numbers. Ann Arbor is by far the safer city to call home.
COST OF LIVING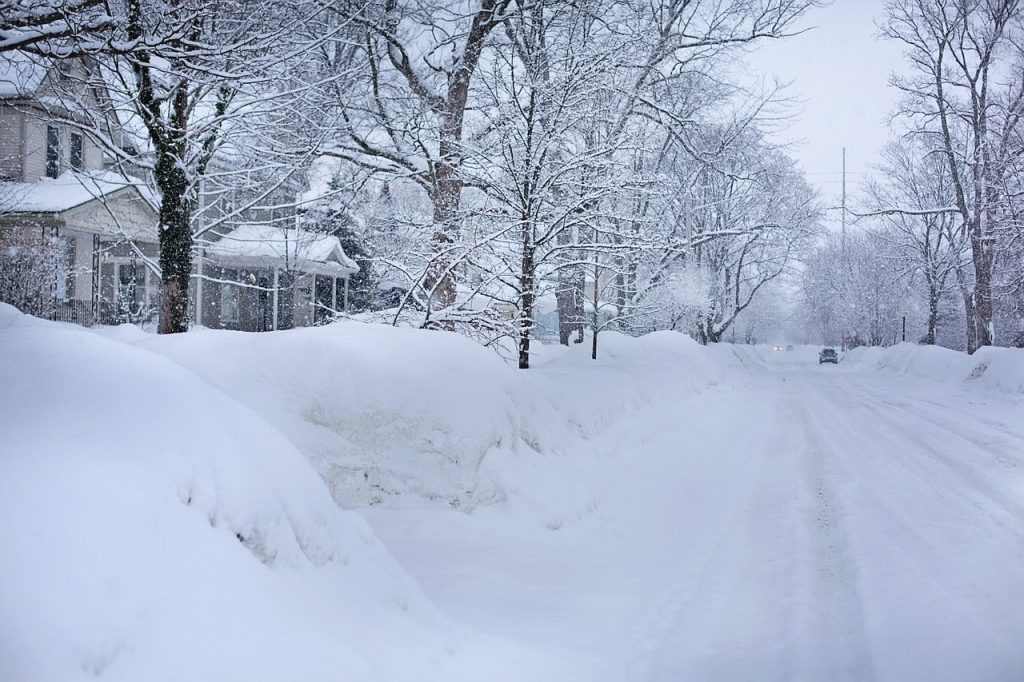 Crime rates should not be the only thing you're pondering when it comes to finding the best Michigan city to live in. The cost of living in each city will go a long way in determining where you will hang your hockey skates.
What you are going to see with Lansing and Ann Arbor is a complete flip from what you saw in crime rates. It may actually be the much higher crime rate that makes Lansing's cost of living so affordable.
In Lansing, you are going to find housing prices very reasonable. If you only wish to rent, the median rental price per Payscale.com is $907 a month. That fits into just about anyone's price range. If you are wanting to purchase a home instead so you can have a yard to call your own, the median price is right around $290,000. Another big victory for the savings account impaired.
Ann Arbor's housing costs are going to run much more. Per Payscale.com, the median apartment price is $1,276 per month. If you wish to have a large driveway to dig out from after a blizzard, then you will be paying a median price of $407,400.
These housing costs differences are fairly significant, but is it enough to make you overlook the crime rates in each city?
Of course, housing is not the only cost of living that factor into making decisions. You are also going to need to consider groceries, utilities, and even healthcare. What you are going to find is that along with the great housing numbers in Lansing, groceries and healthcare will cost less than in Ann Arbor. The only big savings you may see are utilities, whereas in Ann Arbor they are lower.
Lansing is looking pretty good on the cost-of-living scale, but as we put it to you earlier, would that be enough to not concern yourself with the cities terrible crime rate?
LIFESTYLE & CULTURE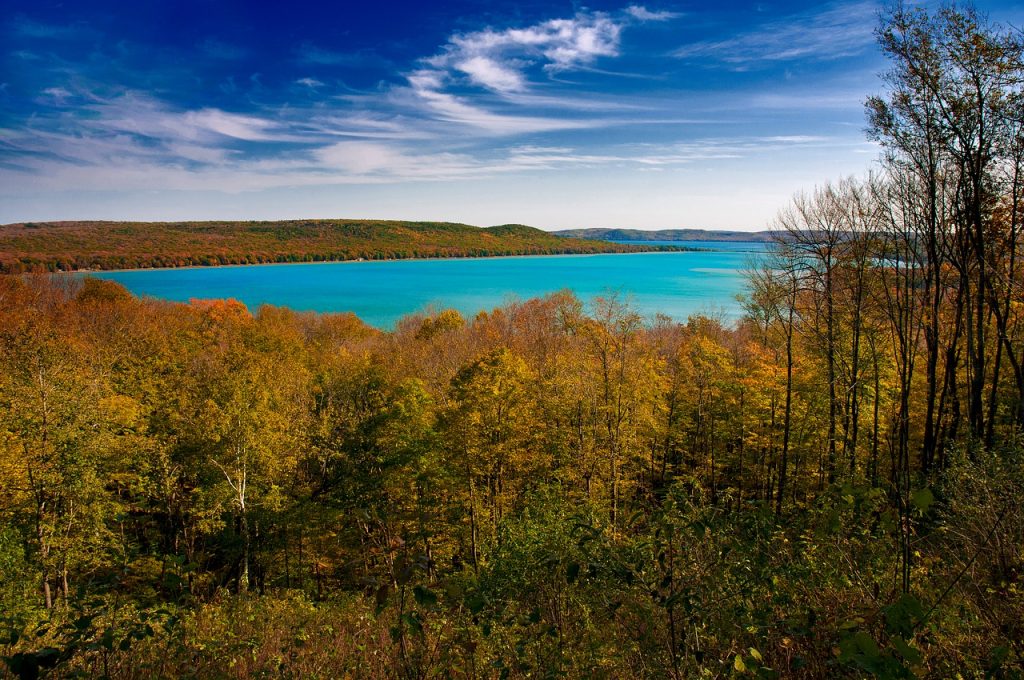 Lifestyle and culture, which by that we mean what a city has to offer in terms of entertainment, can be looked at with the same prism in both cities. They both are relatively the same size and they both can lay claim to being huge college towns.
So, first and foremost in Lansing, the Michigan State Spartans are the big draw. They routinely have very competitive college football and basketballs teams, so Saturdays during football season and many nights from November through March Madness in basketball, you can find plenty to do.
The location alone tells you there will be plenty to do outdoors in Lansing. First up are the gardens they offer. The Shigematsu Memorial Garden, the W.J. Beal Botanical Gardens, or the MSU 4-H Children's Garden are just a few for your enjoyment. If gardens don't work, then maybe the Fenner or Harris Nature Centers will. More fun and education for kids comes at the Impression 5 Science Center or the Michigan Historical Museum.
There are just as many exciting things for adults as well. Breweries, wineries, and distilleries are just part of the local Lansing charm. On top of that, you will find a number of fine eateries, pubs, and bars. If you like to shop, Lansing has a number of great places for you to open your wallet.
Ann Arbor is also known as a college town, so a number of their activities cater to the college student, but not all. But since we are on the subject, college football Saturdays are crazy at The Big House. The Michigan Wolverines Stadium has an official seating capacity of 107,601. This doesn't mean they can't stuff in more when they need to as a number of events have seen 115,000 fans. The attendance record they set came in 2013 when they played Notre Dame. They got 115,109 fans inside.
Football and basketball (yes, another popular college team) aside, Ann Arbor also has more to offer. It is a haven for outdoor enthusiasts. Summertime on the Huron River will see plenty of action with stand-up paddle boarders, canoers, and kayakers all vying for time on the water. When it gets cold, cross-country skiers, snowshoers, and ice skaters take to the outdoors.
Ann Arbor is also very proud of its LGBTQ roots. They have a rich history of activism and are home to Kathy Kozachenko who, in the early '70s, was the first openly gay person in the United States to be elected to any office. The city has numerous LGBTQ events throughout the year that include drag queen bingo nights and Necto Pride, which is Michigan's longest-running LGBTQ night.
As for Ann Arbor nightlife, there are plenty of options as well. Being a college town that attracts many walks of life, the food selections across the city are plenty. Pubs and bars also see plenty of action.
For the young ones, Ann Arbor offers the Nichols Arboretum, the Creature Conservatory, and the Matthaei Botanical Gardens. They also have the Urban Fairy Doors in which select downtown businesses create tiny doors on the front that reveals fairy homes.
You can't ignore the fact that both cities are rabid with their college teams and there is nothing wrong with that. They define what each city is all about, but as you can see, they also have plenty more to offer if you're willing to take them up on it.
THE CONCLUSION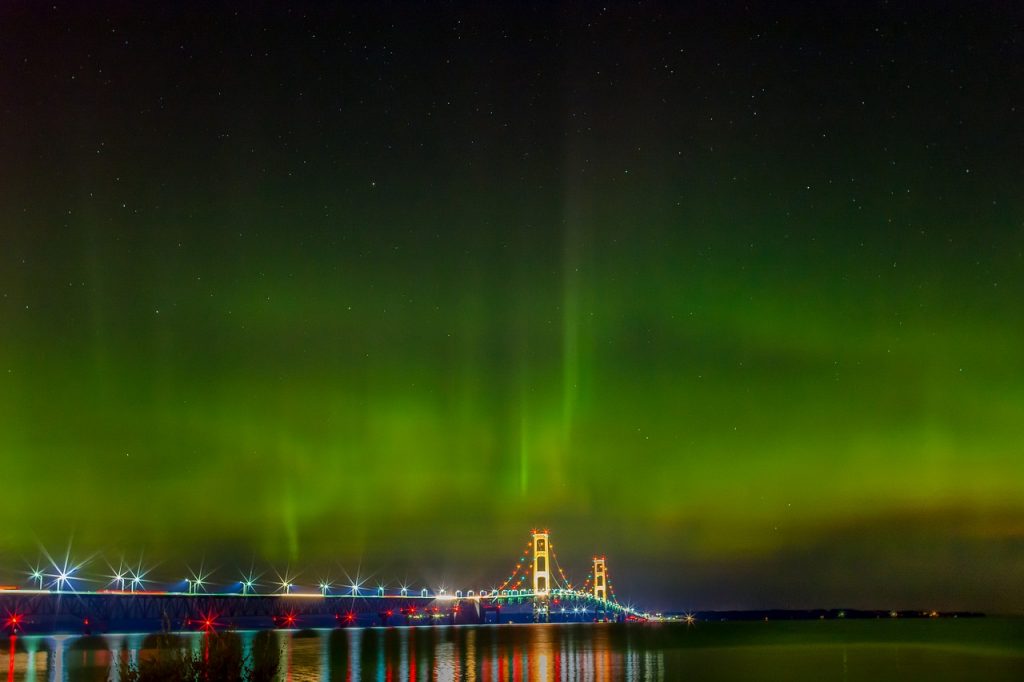 Both cities represent the state of Michigan well. They offer residents plenty to do and are located close enough to many larger attractions if you need a bigger adventure, they are also within shouting distance to the big cities like Detroit and Chicago in the neighboring state of Illinois.
Chances are, though, you won't have to go far for your entertainment. College towns with the following that both Lansing and Ann Arbor have, usually make sure their residents are well taken care of.
Lansing holds the cards when comparing the cost of living. Their numbers are wallet-friendly, which is always positive for bigger families.
Speaking of being taken care of, though, Ann Arbor appears to have the upper hand. With a crime rate on the much lower end of the scale, safety is a big factor in determining which Michigan city would be the best to live in. With all factors considered, including the cost of living, Ann Arbor wins this one going away.