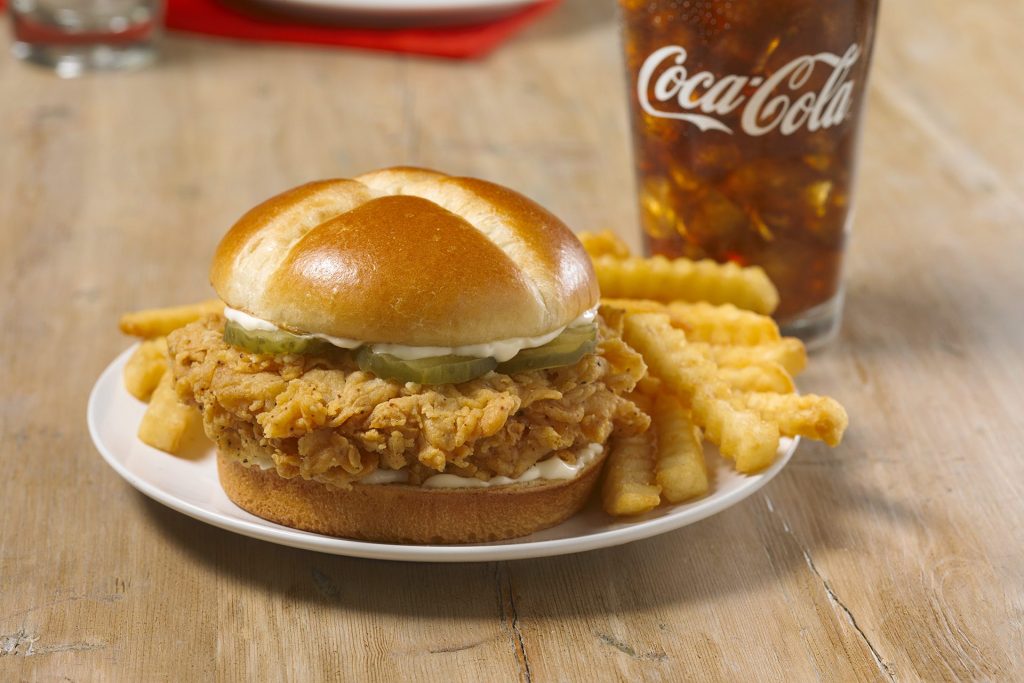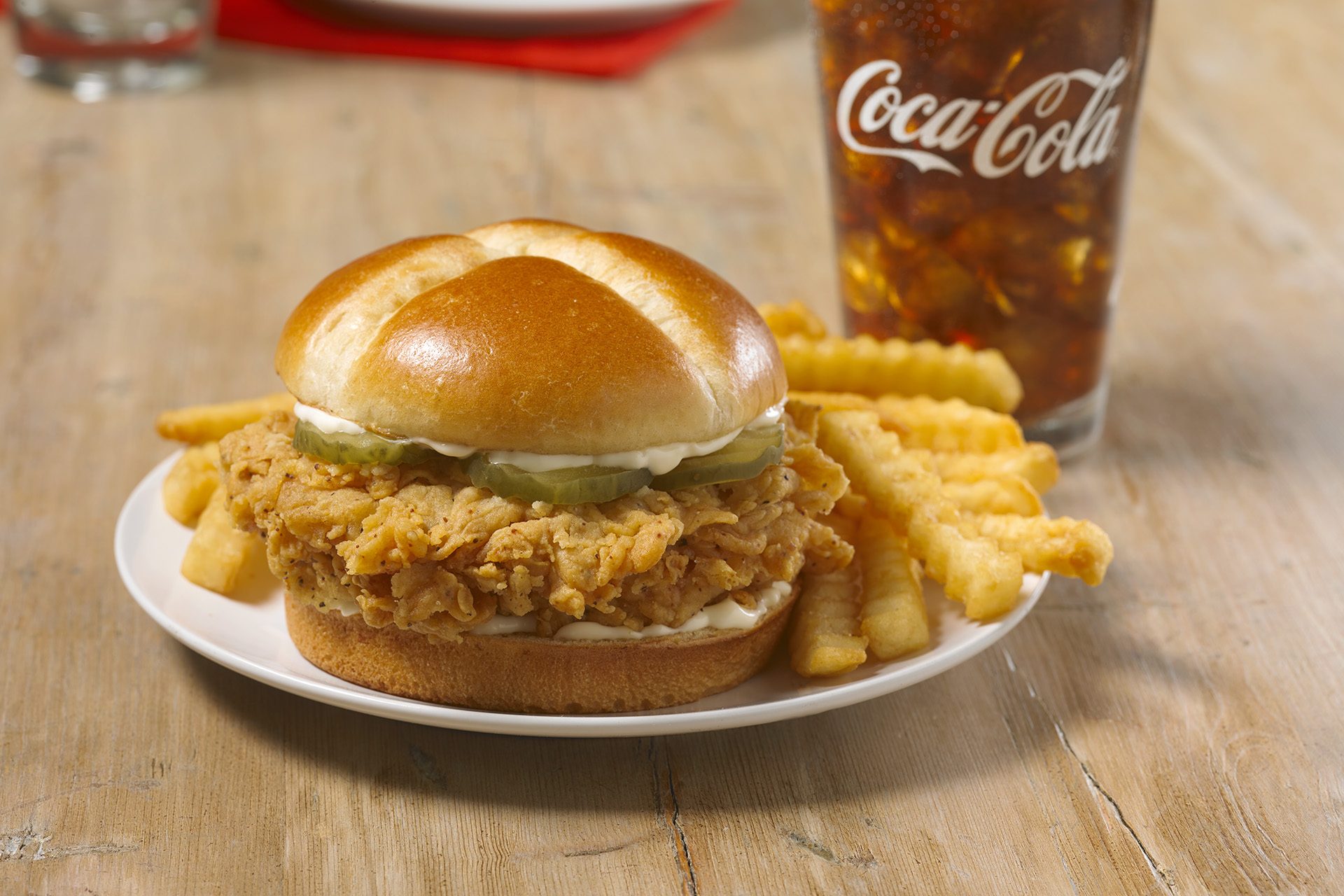 We've all been there before and in pandemic-related times, it's a problem we've seen all too often. Drive-thru lines that used to be annoying at best, now seem unbearable. KFC, aka Kentucky Fried Chicken, wants its customers to skip the drive-thru because they now have a better idea.
It's called Quick Pick-Up and it's an idea that just may change how families get their food at fast-food joints. The way it works is like this: Customers can order ahead on the KFC app or website, drive down to the location from which they placed their order, park in a "dedicated VIP parking spot", then walk into the restaurant and take their food off a shelf that is situated near the register.
KFC's goal is simple. They wish to alleviate the long lines found either outside at the drive-thru or inside at the cash register. According to KFC, drive-thru wait times are at an all-time high of six minutes and 22 seconds. They should rename it to "slowish-food."
"Quick Pick-Up is changing the game by making fast food even more convenient and easy for busy customers," said KFC US President Kevin Hochman in a statement via CNN Business. "Santa may not be able to give you the gift of time this holiday season, but KFC can."
KFC is already offering this Quick Pick-Up option at most of its nearly 4,000 locations. To get customers to go the Quick Pick-Up route and alleviate the crush at the drive-thru, KFC is offering free large fries to customers with a $5 purchase.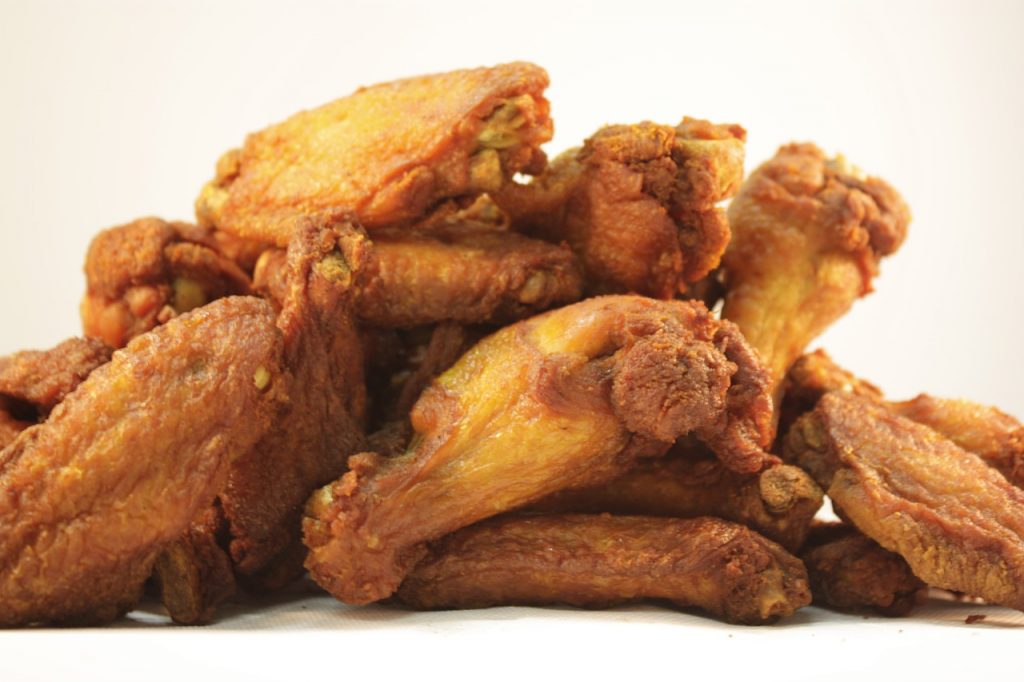 KFC is owned by YUM Brands, who also owns Pizza Hut, Taco Bell, and The Habit Burger Grill, but don't think that KFC is alone in combating the clogged drive-thru lanes. This problem has seen a significant increase as the pandemic took full effect and restaurants began to shutter their dining rooms and customers' fear of person-to-person contact crept into their daily lives.
The shuttering and fear contributed to turning drive-thrus into a most popular destination. According to the NPD Group, drive-thru lanes accounted for off-premises orders to the tune of 44% throughout the entire restaurant industry. The NPD Group is a market research company that tracks consumer trends.
KFC's move has prompted other fast-food chains to follow suit. Sweetgreen and Shake Shack have announced their plans to add drive-thru lanes. Chipotle Mexican Grill has upped their "Chipotlanes" from 10 in 2019 to over 280 presently. Others making drive-thru lane design changes include Burger King and Popeyes.
McDonald's has taken things even one step further than KFC with its partnership with tech giant IBM. The Golden Arches is now using IBM-designed artificial intelligence software that will take customers' orders at the drive-thru. This software also gives customers the option of pre-ordering their meal on the McDonald's app and having it delivered hot and ready to the customers' car in the McDonalds parking lot.
Like KFC, another fast-food joint understands the importance of making changes to fit the times. Chick-fil-A has reported that they've lost upwards of 30% of intended drive-thru customers when they see that the line is too long. People don't have the patience anymore.
So, next time you're leaving work late and have zero desire to cook, get on your KFC app or other favorite fast-food app and order a meal. Quick Pick-Up (or whatever your favorite place calls it) will have it ready and waiting for you to grab it off the shelf. No waiting and no contact, just how you like it.
Article continues below headlines
---