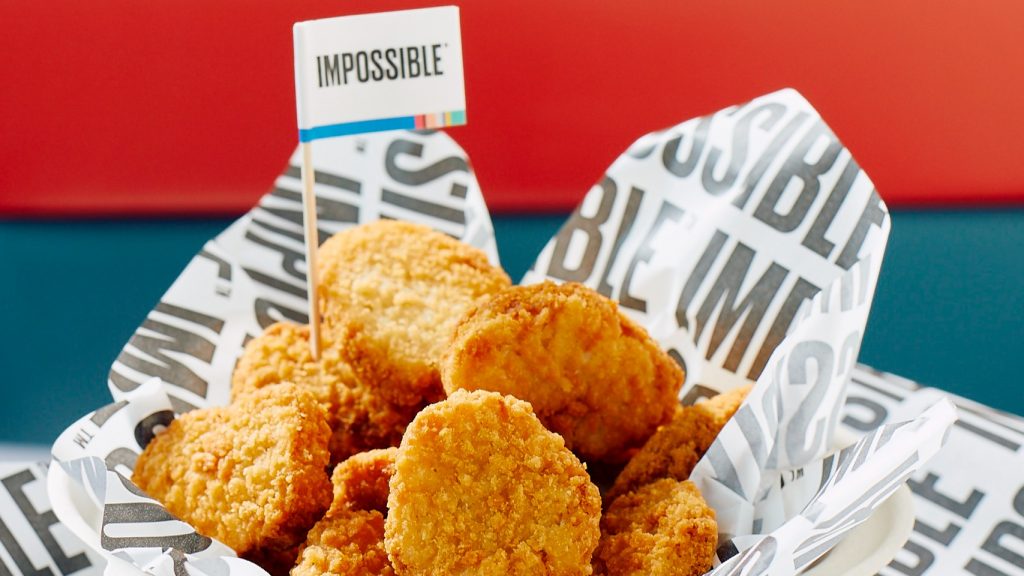 Two years after introducing the "Impossible", Burger King is at it again.
Starting on October 11, 2021, the popular fast-food chain in Des Moines, Iowa, Boston, Massachusetts, and Miami, Florida will be serving customers for a limited time an eight-piece, plant-based Impossible Nuggets made by Impossible Foods.
Burger King is following in the footsteps of a number of other fast-food companies who are testing out a plant-based chicken alternative, but BK's test run makes them the very first fast-food chain to do this using Impossible Food's chicken product.
Impossible Foods already made this product available to consumers earlier this summer when it launched the plant-based nuggets to select grocery stores, smaller chain markets, and independent restaurants.
This is not Burger King's first foray with Impossible Foods. In 2019, Burger King decided to join the meatless meat fad when it offered the vegetarian burger to those consumers who wished to remove meat from their diets.
Burger King first started testing their meatless burgers first in St. Louis, Missouri. After a positive reception, Burger King then opened up the possibilities of vegan meat to customers in San Francisco, Miami, Baltimore, Las Vegas, and Columbus, Georgia.
At the time, Chris Finazzo, president of Burger King North America, said in a statement: "We are really excited to be able to offer our new Impossible Whopper to our guests across the country at an unbeatable value for a limited time. Since we first launched our market tests in St. Louis in April, and later in six other markets across the country, we've heard great feedback and know the Impossible Whopper appeals to both current guests who are already big fans of the Whopper sandwich, as well as new guests who are excited about this new option."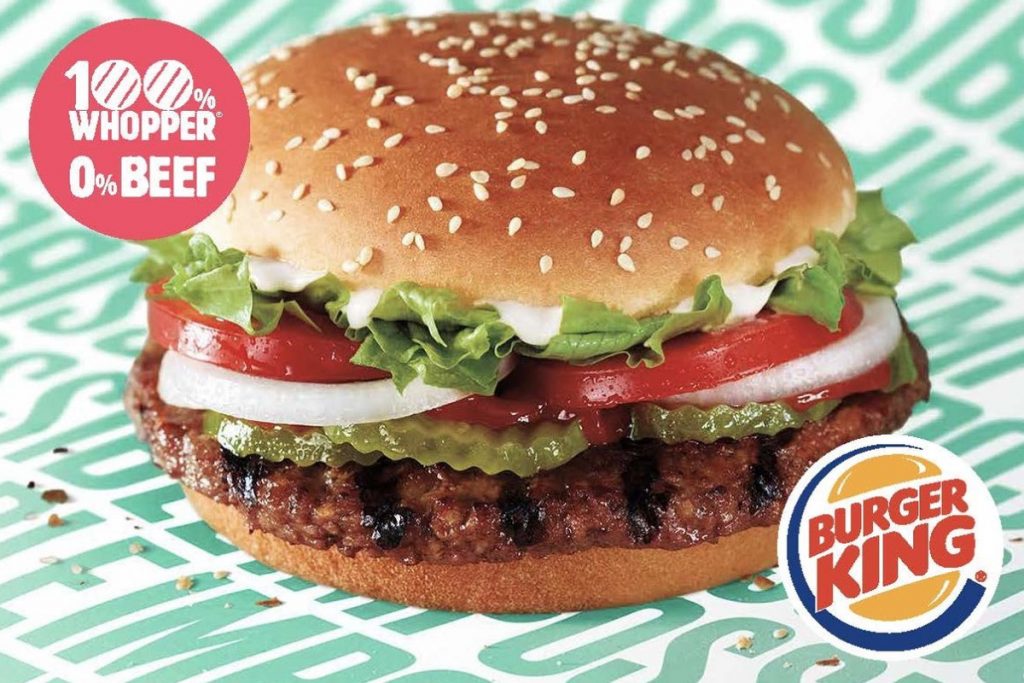 The Impossible burger went down well although there were some unhappy with the product being called a 100% vegetarian burger. Consumers, i.e., true vegetarians, weren't upset with the patty itself, rather with how it was put together on the bun. As true vegans normally avoid eggs, the Impossible Burger topped with mayonnaise didn't fall into the complete vegan category.
Also of note, the Impossible Burger was cooked on the same grills that Burger King cooked their chicken and beef orders.
Following the moderate success of Burger King's Impossible Burger, they decide to introduce the Impossible Croissan'wich breakfast sandwich. Instead of regular meat sausage, Burger King was using Impossible Foods meatless sausage.
In a pre-emptive strike, Burger King has announced to consumers who think the Impossible Nugget is 100% vegan, that they are not. The new product will be prepared in oil that Burger King uses for meat and cheese products. Strict vegans may not want to apply.
Article continues below headlines
---
Burger King's jump into the meatless realm is not a new jump in the fast-food industry. Panda Express began testing out their meatless Orange Chicken meal that was made from Beyond Meat's plant-based chicken.
KFC has also tested a plant-based chicken choice in the recent past using Beyond's products. President of KFC, Kevin Hochman, explained to Bloomberg that KFC's plan is to try and replicate Kentucky Fried Chicken as close as they possibly can without having to use an animal.
Others have followed suit. In 2019, Dunkin' Donuts had its Beyond breakfast sandwich. McDonald's even made big news when they announced that they were going to offer a McPlant line of plant-based foods. This would include a McPlant burger, which has already been introduced in the U.K. and Ireland.
There is no timeframe on how long Burger King will offer the meatless Impossible Nuggets, so if you're curious, you will find them in those select cities next week.