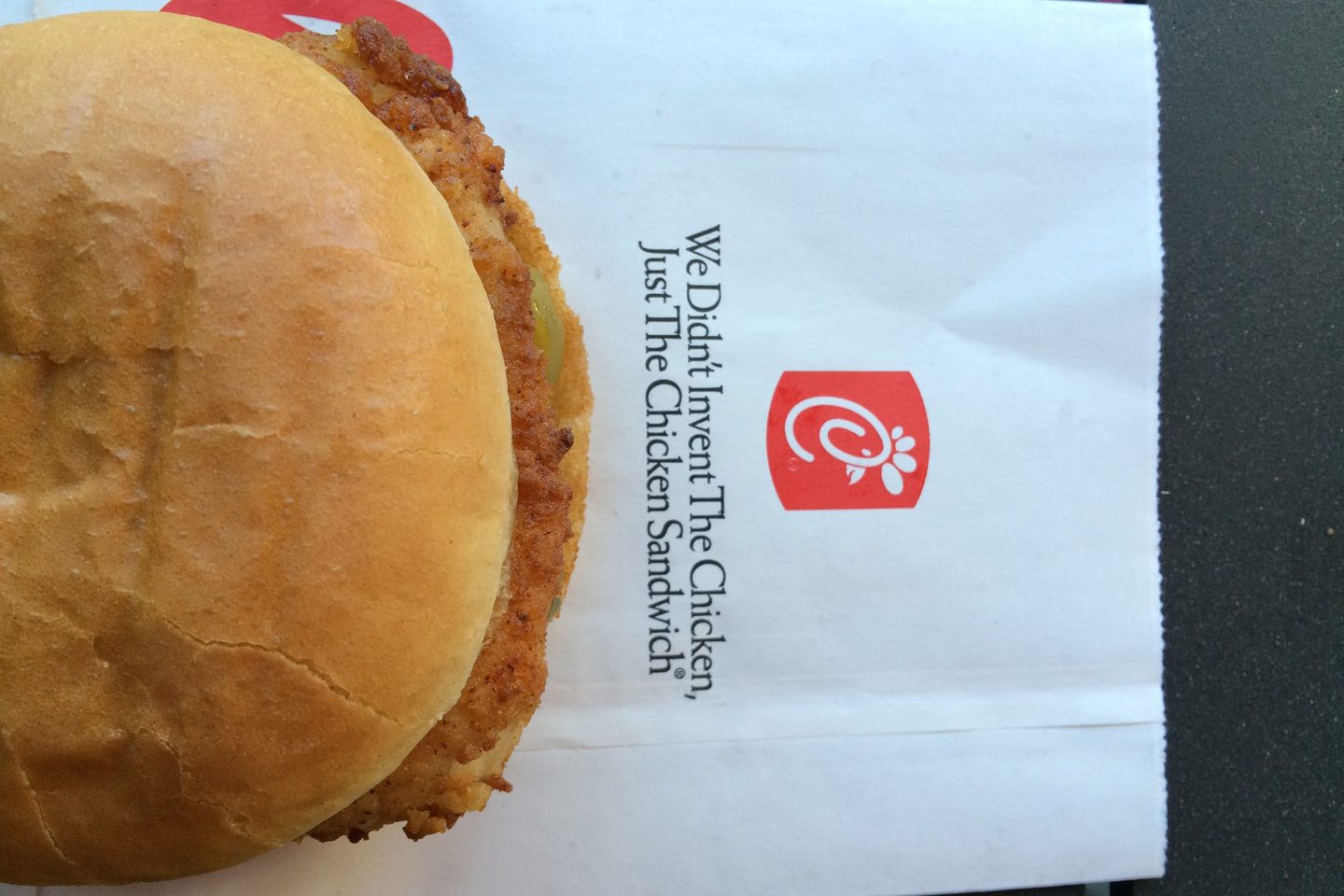 So, you've got a hankering for a chicken sandwich. You've tried Chick-Fil-A's masterpiece but either Chick-Fil-A isn't in your town or it's simply not somewhere you want to frequent anymore due to a boycott over their politics. There are plenty of other fast-food joints nearby, all of them serving their own style of chicken sandwiches but seeing as that you've never tried them, you aren't sure how they rate as a Chick-Fil-A alternative. You're about to find out if there's any way to get chicken as good as Chick-Fil-A's.
While many consider Chick-Fil-A to be the ultimate in chicken sandwiches, there are numerous other fast-food restaurants that have also been producing solid alternatives.
What Makes A Chicken Sandwich Great?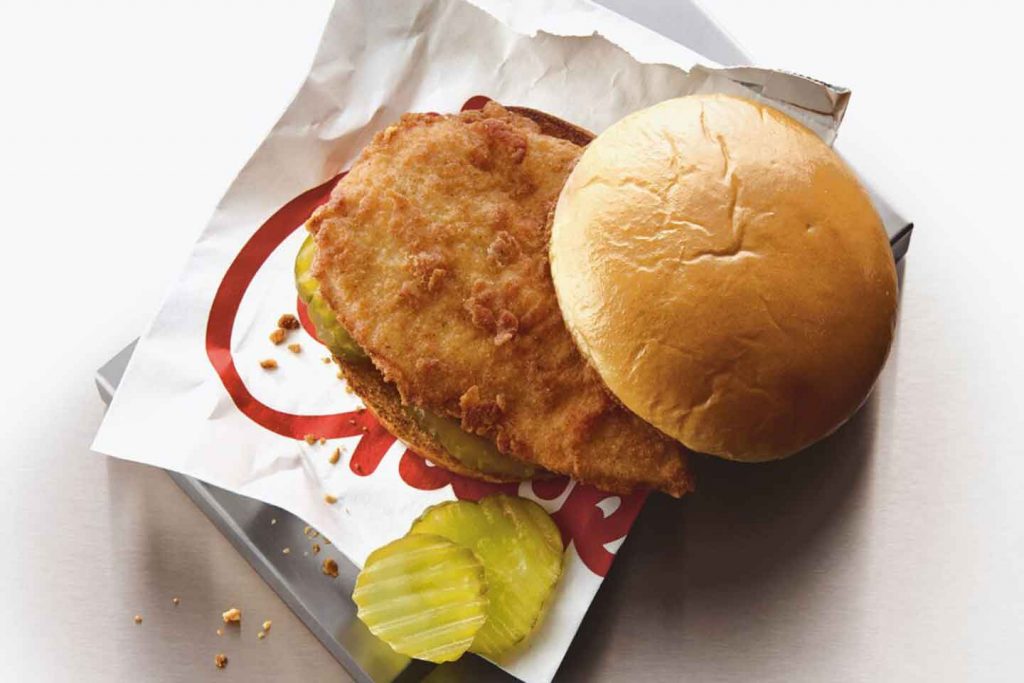 Before we jump into our list of alternatives, let's see if we can determine what makes a chicken sandwich great.
For the most part, chicken sandwiches can be broken down into three categories:
sandwiches made with hand-breaded chicken
sandwiches made with chicken patties
sandwiches made with frozen breaded chicken fillets
Chicken sandwiches breaded and fried to order allows the chicken to stay juicy on the inside while keeping its "crispy" on the outside. Frozen breaded chicken fillets give it their best shot, but typically they fall short of the mark. As for chicken patties, well they feature chicken that has been ground up and formed into whatever shape the fast-food joint calls for. Texture-wise, they don't fit the bill.
Chick-Fil-A sandwiches are of the first variety, made with hand-breaded chicken. One of the real secrets to their superior product is that they use peanut oil and pickle juice, to fry up their chicken. That doesn't mean a good alternative has to do it the same way, but it might help.
Now that you know what to look for in a Chick-Fil-A alternative, let's see how some of these other fast-food joint chicken sandwiches rate on the Chick-Fil-A scale of excellence.
POPEYES' FRIED CHICKEN SANDWICH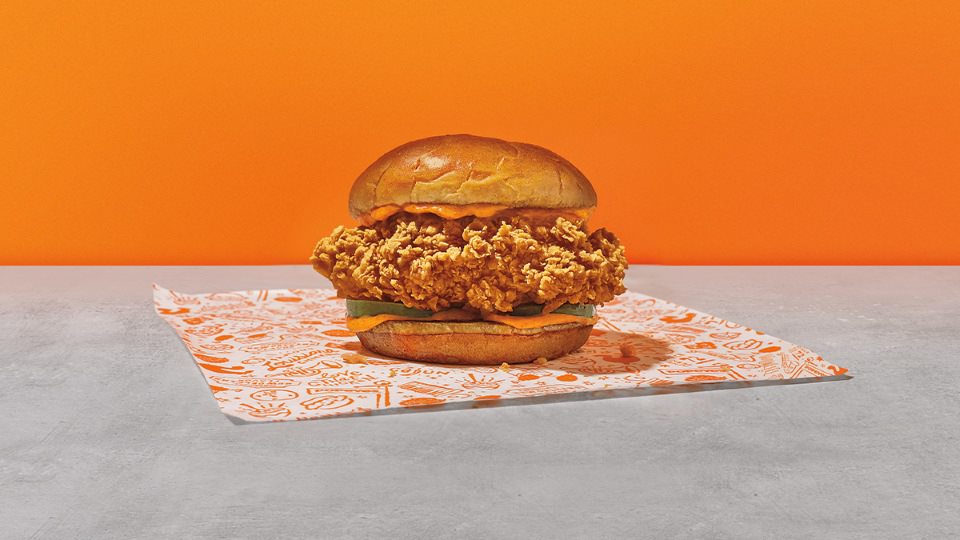 WHAT'S TO LIKE – Popeyes' hand-breaded fried chicken sandwich may just be the second best fast food chicken sandwich on the market. When Popeyes introduced the sandwich, they were looking to take a bite out of the popular Chick-Fil-A sandwich market and did so, igniting a fast-food chicken sandwich war to end all.
Popeyes' fried chicken sandwich features an amazingly crispy outside and a juicy and tender inside that offers a wonderful blend of spices that comes forth with each bite. This original is topped with a nice portion of mayo and lettuce, but if you opt for their spicy fried chicken sandwich, then you get yourself a sauce that packs a wallop.
As a Chick-Fil-A alternative, this sandwich tastes totally different than Chick-Fil-A's, but it's really good in its own way.
PRICE – $3.99
Article continues below headlines
---
SHAKE SHACK's CHICK'N SHACK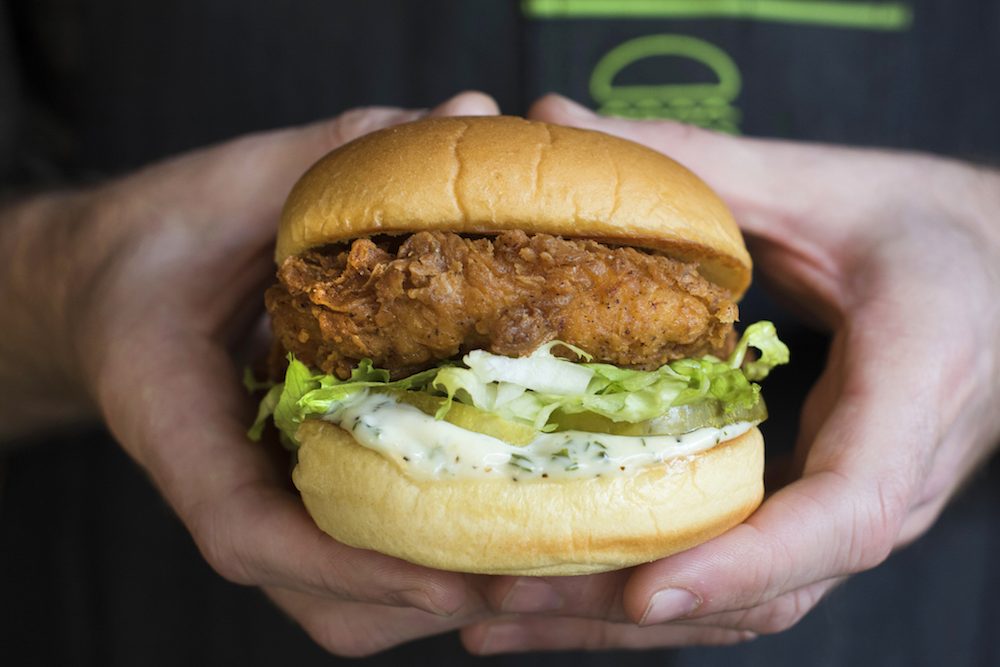 WHAT'S TO LIKE – First and foremost, it's hand-breaded, which already makes for a solid Chick-Fil-A alternative. This selection's inside is as tender as the outside is crispy, a combination that sees it at the top of chicken sandwiches.
Adding to the wonderful taste is a nice helping of shredded lettuce and thick pickles to give it a cooling sensation to the warm, crispy chicken. Shack Shack's Chick'n Shack is a worthy snack when it comes to great chicken sandwiches.
PRICE – $7.29
CHURCH'S CHICKEN's ORIGINAL CHICKEN SANDWICH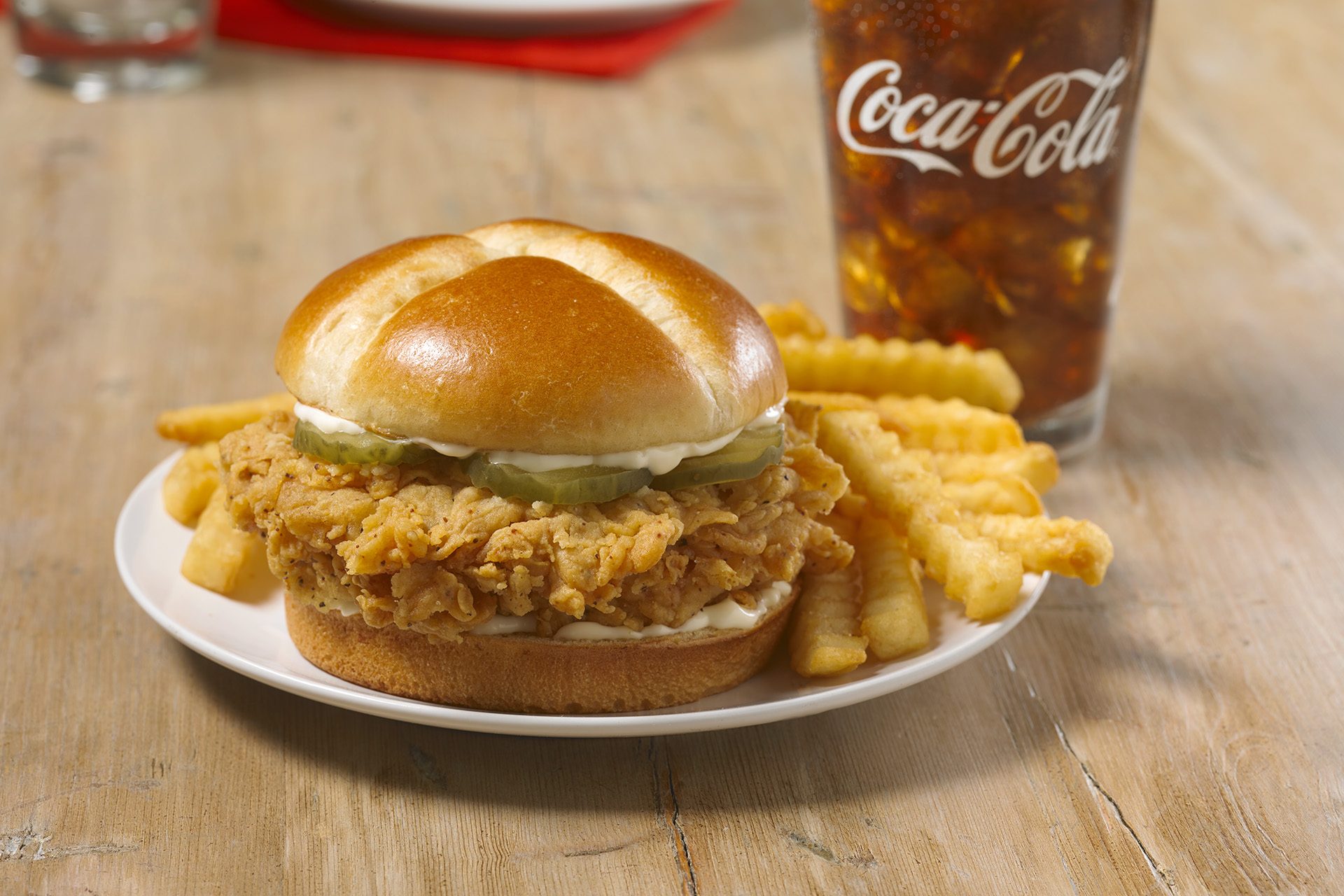 WHAT'S TO LIKE – Hopefully there is a Church's Chicken in your neighborhood because their chicken sandwich offering as a Chick-Fil-A alternative is a good one. Church's has been doing chicken for decades and it's hard to argue that anyone knows chicken better.
Church's went from pathetic to great when they changed their previous chicken patty out for a wonderful slice of hand-breaded chicken. It was a great choice that has now seen them up the ranks into the top in fast-food chicken sandwiches. They fry their chicken to order, making it tasty, and more importantly, juicy when you finally bite in.
PRICE – $3.99
KFC's KFC CHICKEN SANDWICH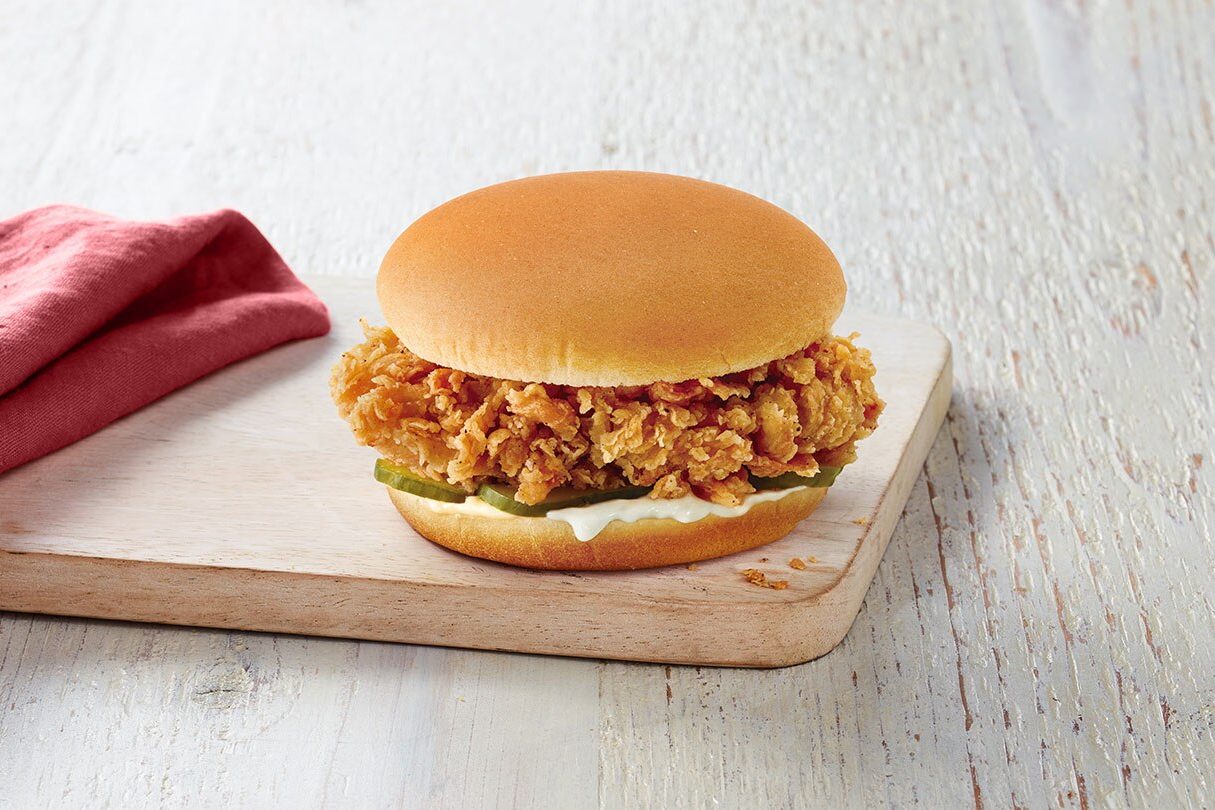 WHAT'S TO LIKE – You absolutely must have the original Kentucky Fried Chicken on your list of fast-food restaurants when mentioning the best Chick-Fil-A alternatives. While KFC is known as the best when it comes to serving chicken, they are also known as one of the best when it comes to offering chicken sandwiches.
Much bigger and crispier than their previous offerings, this new KFC chicken sandwich is finally living up to the KFC reputation. The juicy, hand-breaded chicken sandwich comes wrapped in a brioche bun and includes thick-cut pickles for some zap. KFC also offers this winning sandwich in a spicy version as well.
PRICE – $3.99
WENDY'S SPICY CHICKEN SANDWICH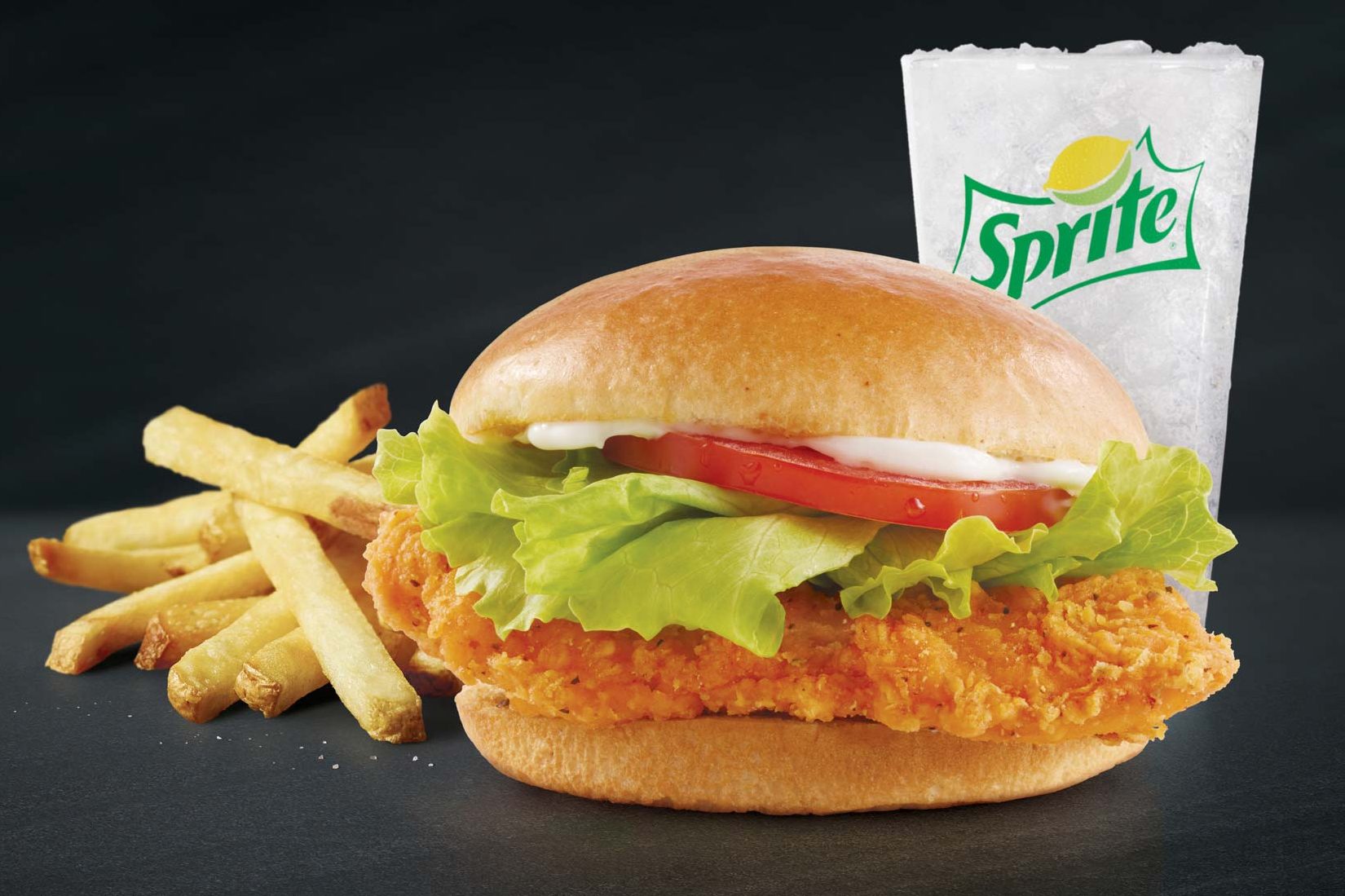 WHAT'S TO LIKE – Yes, Wendy's offers a regular chicken sandwich (which is decent) but their spicy chicken sandwich is where it's at for them as a fantastic Chick-Fil-A alternative. This spicy version, like their regular, is a frozen breaded chicken fillet that while not the preferred hand-breaded, still maintains the crisp and tenderness we all love.
Wendy's gets their spice from a nice blend of peppers and spices that offer a nice kick in each bite. Not a bad way to go. But don't get it if you don't like spice.
PRICE – $4.69
MCDONALD'S CRISPY CHICKEN SANDWICH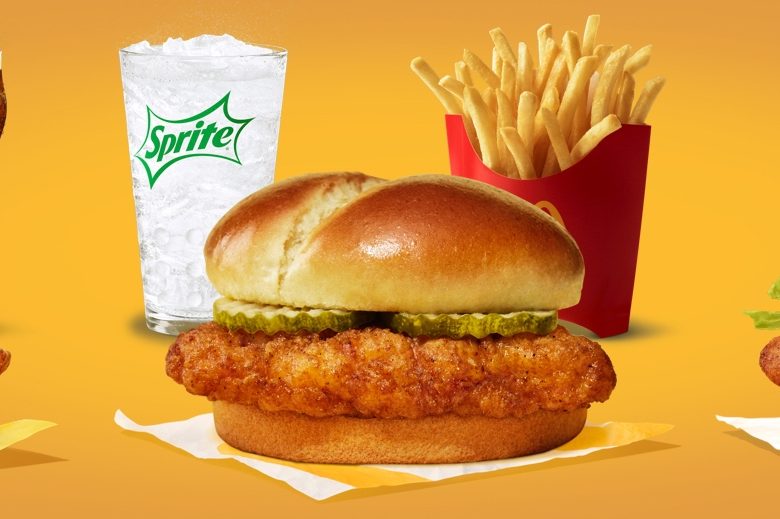 WHAT'S TO LIKE – You can find a McDonald's virtually anywhere you travel across these United States, so being able to cure the chicken sandwich jones you may have won't be an issue. Secondly, McDonald's has truly stepped up their game when it comes to a nice Chick-Fil-A alternative. In fact, they've tried to straight up copy it.
The "Crispy Chicken Sandwich" is a new offering and unfortunately it is also a frozen breaded fillet. But outside of that, they've done everything they can to copy the Chick-Fil-A sandwich, doing their best to mirror the taste and they even put two pickles on it, just like Chick-Fil-A does.
Is the McDonalds knock-0ff as good as the Chick-Fil-A version? No. But it is the only alternative that actually tastes sort of like a Chick-Fil-A chicken sandwich. So if you're looking for that particular flavor, rather than just overall quality, they're basically your only choice.
PRICE – $4.99
Second Rate Chick-Fil-A Alternatives
There are a number of fast-food places that have given their best when it comes to a decent chicken sandwich, so we felt it would be nice to also mention a number of other possible Chick-Fil-A alternatives.
Spicy Chicken Sandwich at Portillo's, Hand-Breaded Chicken Sandwich at Hardee's, Spicy Hand-Breaded Ch'King Sandwich at Burger King, Crispy Chicken Sandwich at Culver's, Classic Mother Cruncher at Checkers Drive-In, Crispy Chicken Breast Slider at White Castle, Classic Crispy Chicken Sandwich at Sonic Drive-In are but a few.
The Final Word On Chick-Fil-A Alternatives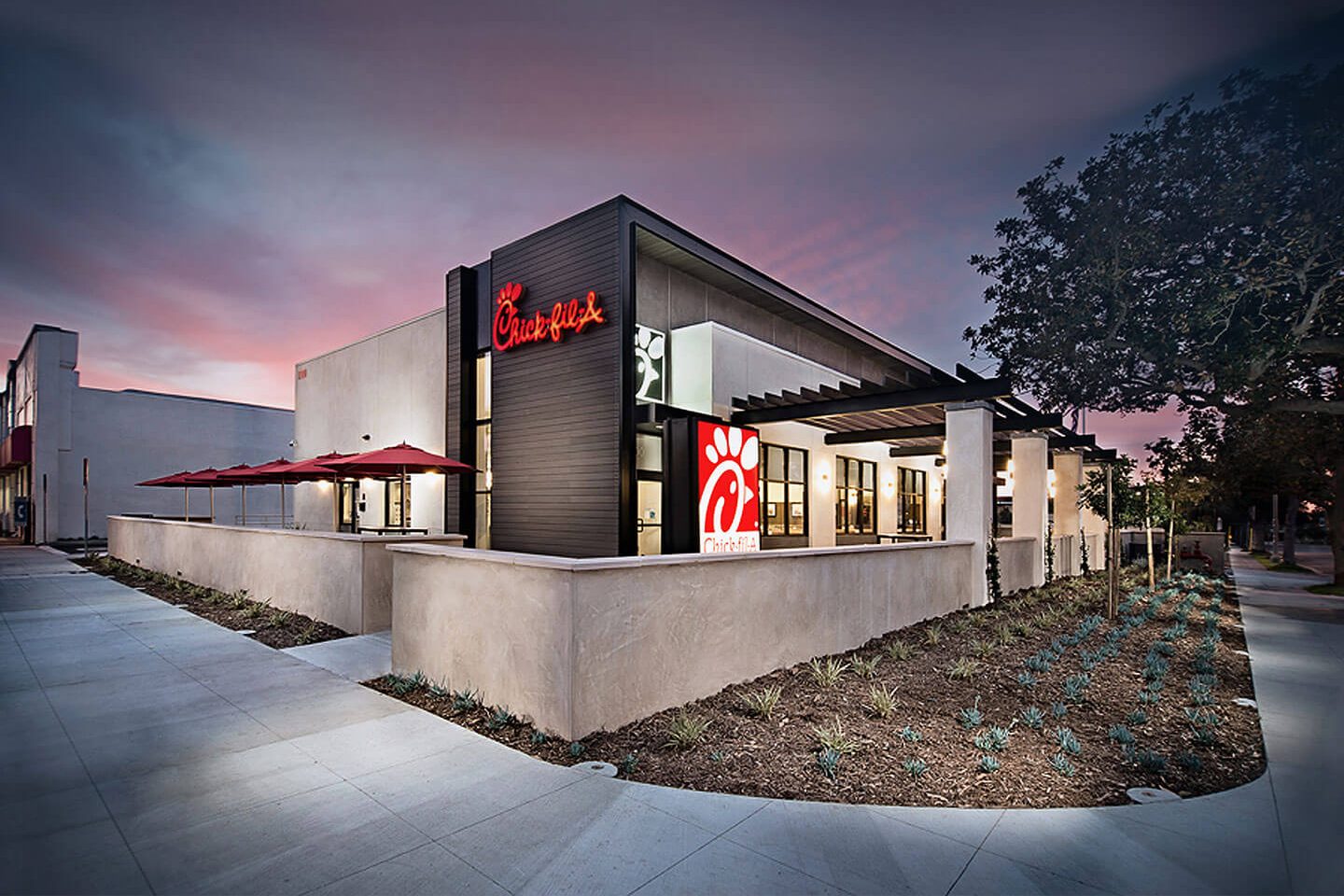 In our eyes, if you're looking for a Chick-Fil-A alternative, you must start with how the chicken is prepared. Is it a nice hand-breaded piece of chicken or one of those cardboard patties? Do they add a few extras or sauces to give it some uniqueness or just toss it on a bun a call it a day?
Chicken sandwiches, in many places, are becoming signatures sandwiches. If you don't have the luxury of having a Chick-Fil-A close by or you're just choosing to boycott, there are some great alternatives to the fast food sandwich that is, still almost unquestionably, the best.