Jeff Bezos' girlfriend is Lauren Sanchez, a 52-year-old two-time divorcee with a career in Hollywood as a host and actress.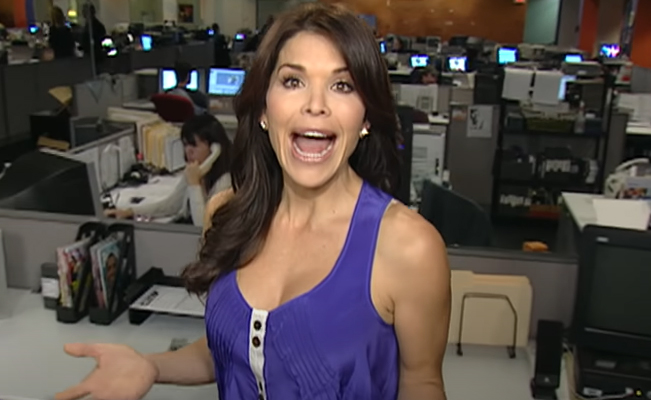 Before Lauren Sanchez became billionaire Jeff Bezos' girlfriend, she was married with two children to Patrick Whitesell but before even that, Sanchez had another child from a relationship she had with former NFL tight end, Tony Gonzalez.
But when a billionaire, who just so happens to be the second richest man in the world, comes knocking on your door, it is pretty tough to turn away from that. Lauren Sanchez is Jeff Bezos' girlfriend, and she isn't afraid to flaunt it.
JEFF BEZOS' GIRLFRIEND STARTED HER HOLLYWOOD CAREER AS A REPORTER FOR EXTRA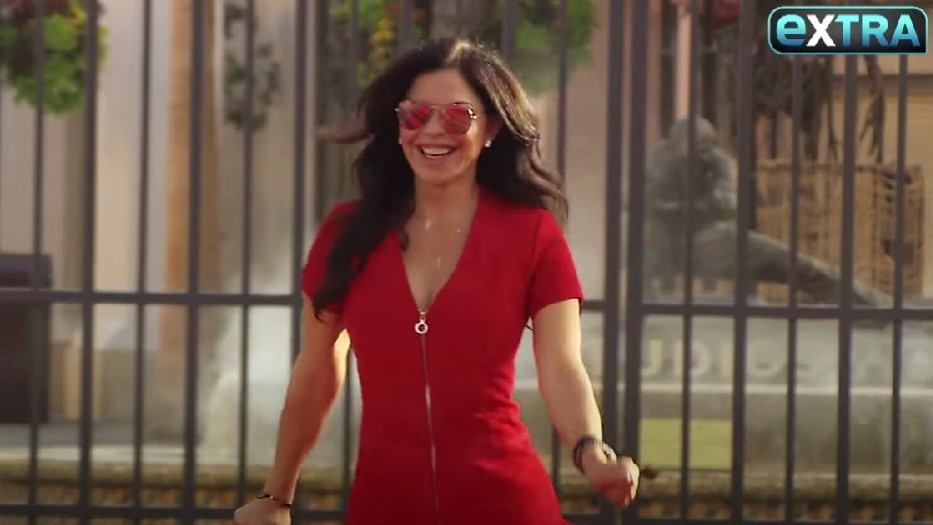 By the time Lauren Sanchez became Jeff Bezos' girlfriend, she already had a full life. Born in Albuquerque, New Mexico on December 19, 1969, not much is known about her early life before she got into the entertainment industry. What little is known about Sanchez is that she attended El Camino College in Torrance, California in the early 1990s where she wrote for the school's newspaper.
Jeff Bezos' girlfriend began her career in Los Angeles at KCOP-TV as a desk assistant. She was then an anchor and reporter after she took her talents to KTVK-TV in Phoenix, Arizona. After that, Sanchez joined Extra as a reporter.
Sanchez's continued search for a position in the entertainment industry led her back to Los Angeles and KCOP-TV. Upon her return, she became an anchor for the news station where she won an Emmy Award. At the same time, she grabbed a position as an entertainment reporter for KTTV Fox in LA.
In 2005, Sanchez became the original host of So You Think You Can Dance, where she only lasted one season because of the birth of her second child. Four years later, Sanchez found herself back at Extra as their weekend anchor and special correspondent. While Jeff Bezos' girlfriend continues to do occasional work for Extra and Good Day LA, much of her time is now focused on Black Ops Aviation, the very first female-owned aerial film and production company.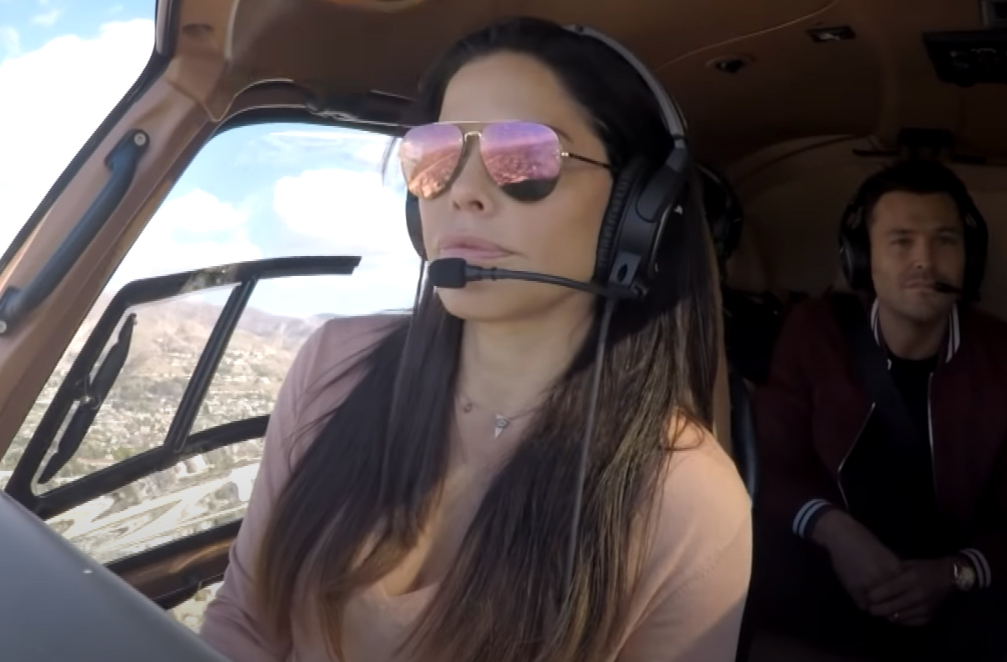 On top of founding her own aerial film and production company, Lauren Sanchez is no stranger to appearing in front of the camera in feature films. A natural in front of the camera thanks to her many jobs as a news/entertainment reporter, Sanchez also has an impressive list of feature film appearances. These include Fight Club, The Day After Tomorrow, Cellular, Fantastic Four and its sequel Fantastic Four: Rise of the Silver Surfer, The Big Picture, and White House Down.
Lauren Sanchez has also made a number of appearances on television as well. These include Babylon 5, The Agency, NCIS, and the daytime soap opera Days of Our Lives. In total, Sanchez has over 25 film and television credits to her name.
BEZOS AND SANCHEZ HAD AN AFFAIR WHILE HE WAS STILL MARRIED
Lauren Sanchez actually knew Jeff Bezos before becoming his girlfriend. In fact, it was her ex-husband Patrick Whitesell that introduced Sanchez to Bezos. This happened at a party for the Matt Damon-produced film, Manchester by the Sea which was distributed by Bezos' Amazon.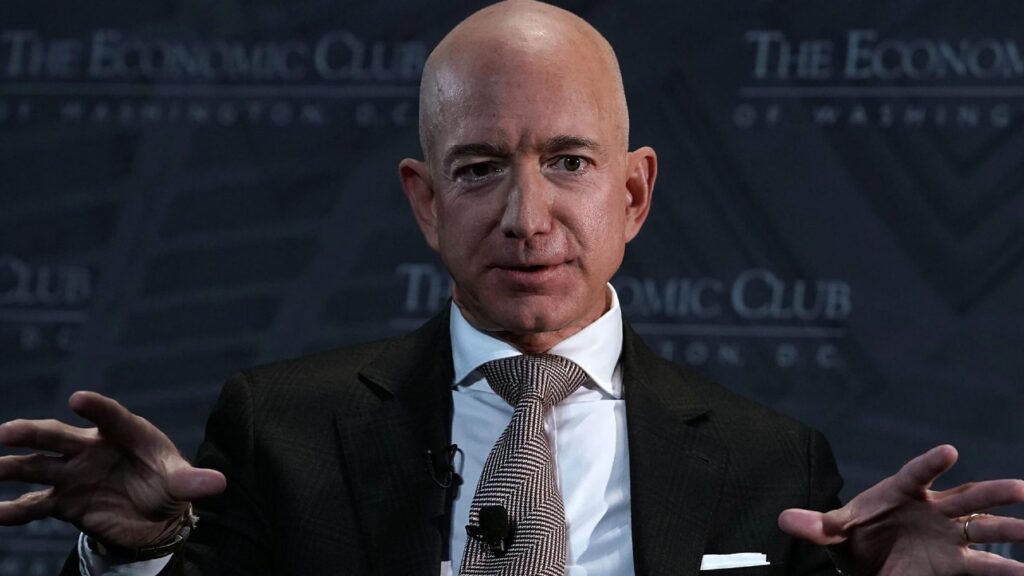 It didn't take long before Bezos and Sanchez began to see each other as Whitesell and Sanchez had been separated. Bezos, on the other hand, was still married to MacKenzie Scott when his relationship with Sanchez began. The couple married in 1993, well before Amazon became a thing.
In their 26-year marriage, Bezos and Scott had four children, three sons and a daughter they adopted from China. Becoming Jeff Bezos' girlfriend was not an easy accomplishment for Lauren Sanchez. Not because of anything Bezos or Sanchez had done, but because of the outside forces that were looking to make life difficult.
The relationship between Bezos and Sanchez truly became public when in 2019, Bezos went after David Pecker, owner of American Media, Inc. Bezos penned an essay for what he labeled "extortion and blackmail". It was in response to a series of intimate photos and texts between Bezos and Sanchez that somehow found their way to the National Enquirer.
This exposure, which countered Bezos' own "exposure," was something many have applauded. Esquire half-heartedly backed Bezos' play, although they also took shots at the Amazon founder and its inhumane warehouse working conditions. In the end, though, none of this stopped Lauren Sanchez from becoming Jeff Bezos' girlfriend.
JEFF BEZOS' GIRLFRIEND IS SHOWING OFF HER RELATIONSHIP ON SOCIAL MEDIA
It can't be easy being the girlfriend of the second richest man in the world, but Lauren Sanchez appears to be handling it quite well. After making her first public appearance with Bezos in July 2019 at Wimbledon and sealing it with a kiss, they then showed more of themselves as a couple while they relaxed off of St. Barts in the Caribbean on a super luxury yacht. Bezos took things to a new level when he threw his girlfriend a lavish 50th birthday party that included guests like Orlando Bloom, Katy Perry, and Timothée Chalamet.
But as their relationship blossomed, Sanchez became less and less concerned about being called Jeff Bezos' girlfriend. She's taken to social media to show the world what their relationship consists of now. She has posted numerous pictures and videos alongside Bezos on her Instagram page.
As you can also see, Sanchez is very much passionate about climate change and its effects on the planet. Along with Bezos, she travels the world constantly hoping to help the cause in any way possible. She posts many of these adventures as well.
SANCHEZ IS CRITICIZED FOR APPEARING ENAMOURED WITH LEO DICAPRIO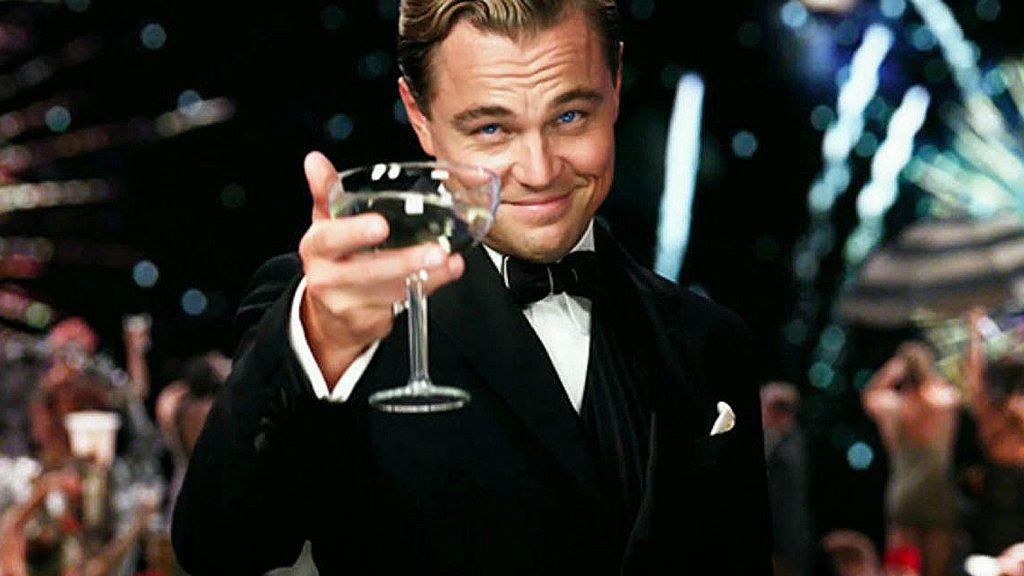 But everything may not be as grand as it appears on social media. There was an issue with Leonardo DiCaprio, the actor that caused a bit of a kerfuffle with Jeff Bezos and his girlfriend. It all started with a harmless get-together at the Los Angeles County Museum of Art Art+Film Gala that brought out some heavy hitters including Bezos, Sanchez, and yes, Leo.
Things took a turn when a video began to make its way across social media of Sanchez smiling and looking a bit smitten while chatting it up with Leo. As social media took over, Bezos decided to counter the video with a fun snapshot that he posted on Twitter. In it, Bezos is standing behind a sign that reads, Danger! Steep Cliff. Fatal Drop and he also captioned the picture with, "Leo, come over here, I want to show you something…"
Apparently, though, both Bezos and DiCaprio are good friends and have been for some time. They even vacation together. Besides, not that Lauren Sanchez is old by any stretch of the imagination, but her age definitely puts her out of Leo's preferred girlfriend age limits.
JEFF BEZOS' GIRLFRIEND IS FOCUSING ON FAMILY, HER RELATIONSHIP, AND CLIMATE CHANGE
It appears that Jeff Bezos' girlfriend has put her Hollywood career behind her for now. Focusing on her family and newly public beau, she is living a luxurious life to the fullest. Plus, she's busy taking advantage of the power and pull her partner has in her climate efforts.
By all accounts, the couple appears to be extremely happy together. They are in lockstep with Sanchez's planet-saving as they are also in lockstep with Bezos and his continued push to get back into outer space. Billions be damned.
---