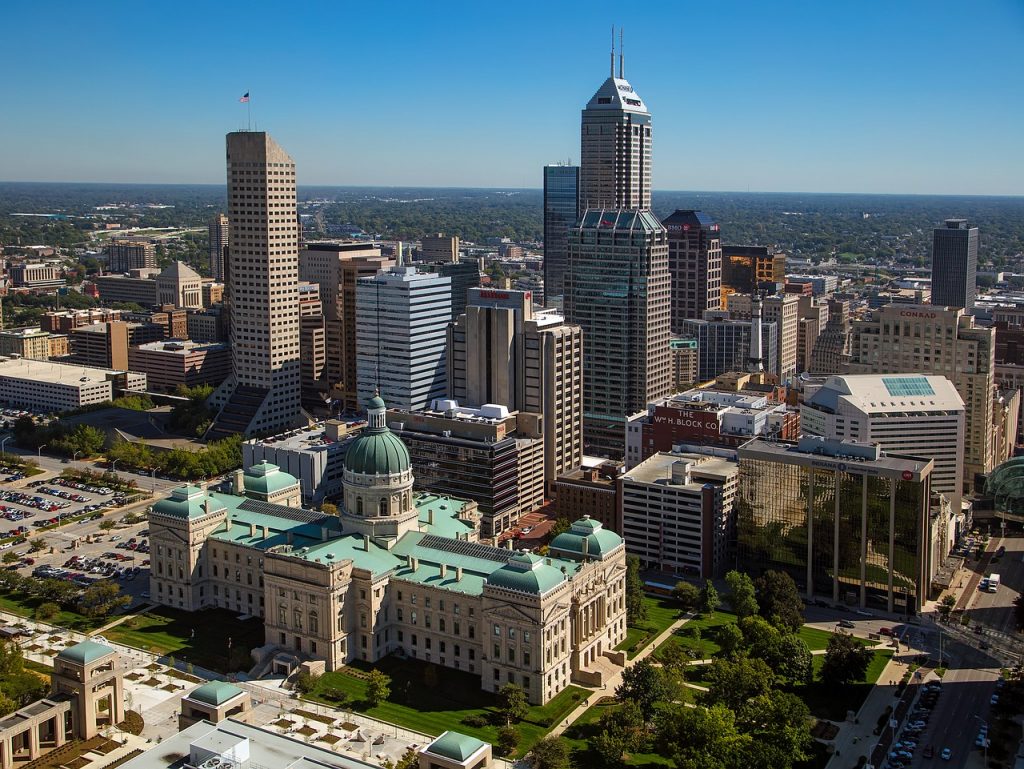 The state of Indiana has a lot going for it. Located at the bottom of Lake Michigan, South Bend is one of the highlights of the state. This is where you will find the famous Notre Dame Fighting Irish. The state has many more highlights that include the state capital of Indianapolis and a smaller city that sits right on the Indiana/Kentucky border, Evansville.
As far as size is concerned, both cities are on the opposite end of the spectrum. Indianapolis is by far the largest city in the state while Evansville falls in way behind as the third-largest city. But which city would be the better one to live in?
Both cities have a rich history. Indianapolis has called itself the state's capital for nearly 200 years, taking that title from Corydon in 1825. Known by many as the "Crossroads of America", it derived this name based on its central location at the junction of four major interstate highways: Interstate 65, Interstate 69, Interstate 70, and Interstate 74.
Evansville was first established in 1817, then incorporated in 1819. It was named after Robert Morgan Evans, an officer who served in the War of 1812 under General William Henry Harrison. Since that time, Evansville has enjoyed steady growth.
Comparing these two cities in trying to determine which would be a better landing spot, is the classic tale of big cities versus small cities. Does this give either an advantage? We are going to take a closer look at each city and see if we can determine which in Indiana would be the best to call home – Indianapolis or Evansville.
DEMOGRAPHIC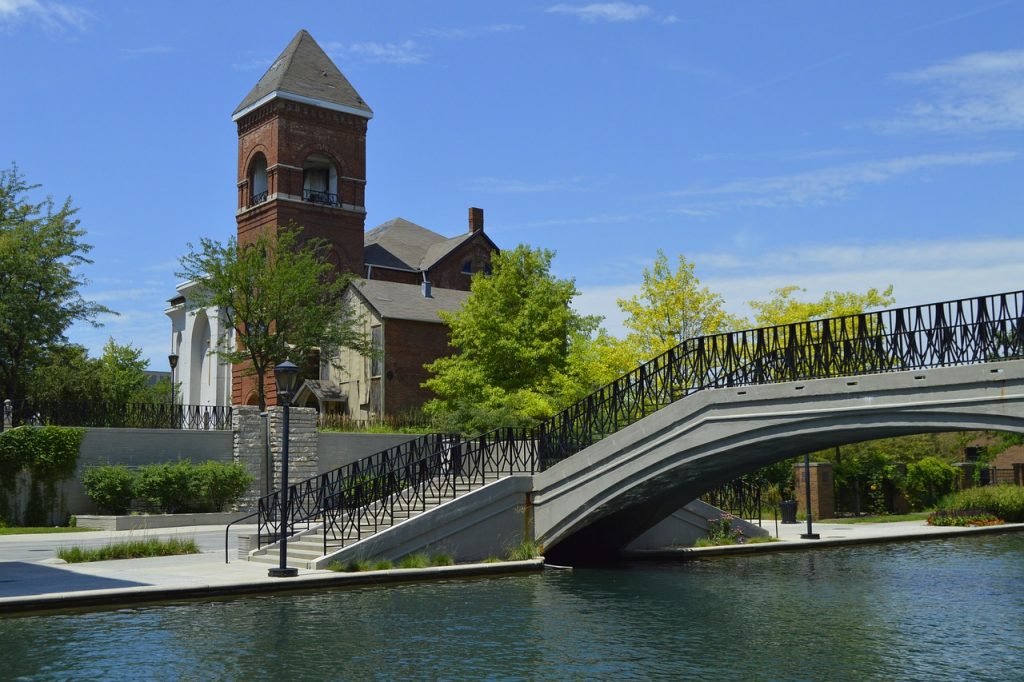 Since we have gone on about the relative size of each city, let's take a look at what they are made of. The capital city of Indianapolis finds itself inching closer and closer to the one million population number. As of right now, they are around 887, 300 residents. This is actually a huge jump in numbers from a decade ago when their population sat at 820,450.
The smaller city of Evansville has not enjoyed as much growth as the capital city of Indiana. Evansville has 117,817 residents, which is a very minimal rise from the 117,429 they had ten years ago.
As we tend to do, we like to get a better peek into what makes up a city's population. How diverse are they? In Indianapolis, they are made up of 60.9% Caucasian, 28.6% African American, 3.4% Asian, and 10.5% Hispanic. The smaller city is going to find their numbers are less diverse. They are made up of 80.6% Caucasian, 13.1% African American, 1.0% Asian, and 3.1% Hispanic.
It is also informative to break down each population's diversity numbers with measurements that include socioeconomic, cultural, economic, household, and religious diversity. We go to WalletHub for these figures as they have ranked the top 501 cities across the nation.
Of the 501 cities ranked by WalletHub, Indianapolis comes in as the 184th Most Diverse City in America. Their individual rankings look like this: Socioeconomic diversity (229), Cultural diversity (188), Economic diversity (252), Household diversity (219), and Religious diversity (280).
Evansville was ranked #388 overall. Their individual numbers looked this way: Socioeconomic diversity (471), Cultural diversity (421), Economic diversity (359), Household diversity (29), and Religious diversity (88).
Neither city can be content with those rankings. If you're curious to know the top three Most Diverse Cities in America, they are Houston, TX, Jersey City, NJ, and New York, NY.
CLIMATE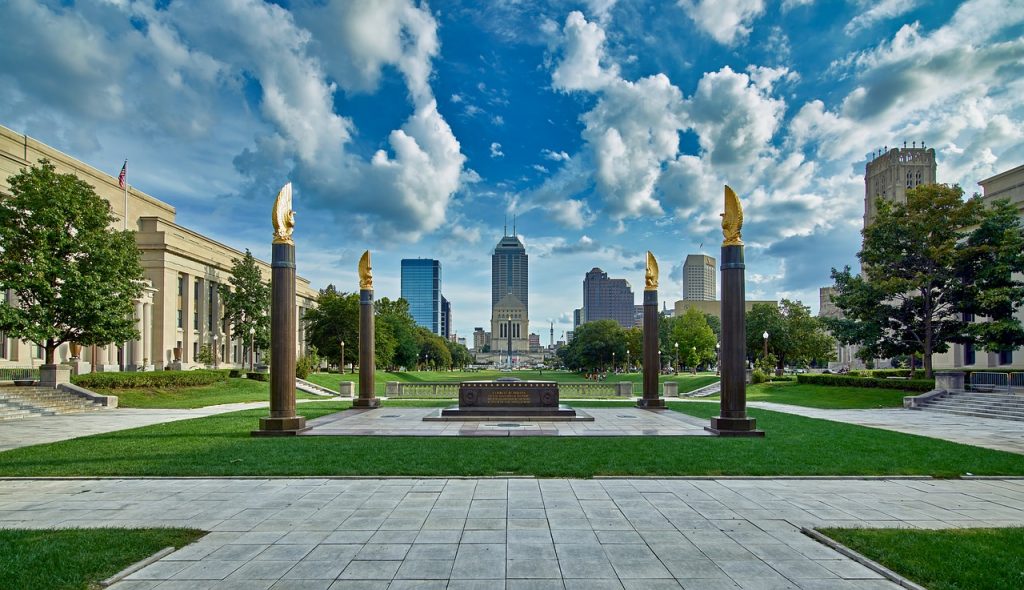 Weather always plays a big part in helping decide if a city is worth the move. Some cities find themselves smack dab in the middle of iffy weather while others enjoy plenty of sun and fun. Evansville's location much further south than Indianapolis (they are separated by 175 miles) is the reason why you may choose it over the capital city.
Across the United States, the average number of sunny days is 205 per year. You are going to love Evansville much more than Indy as you will get on average 204 sunny days per year. In Indianapolis, you are only going to see the sun for an average of 186 days.
Again, the southern nature of Evansville's location will also be felt in the summertime. July is the typical hot month across the nation and in Evansville, they will average around 89 degrees. Indianapolis will be much milder in July as they will average 84 degrees.
You are going to also see a significant difference in winter temperatures as well. In Evansville, their January (the cold month) temperatures will average 25.5 degrees. In Indianapolis, they are going low by averaging 19.5 degrees. For what it's worth, anything under 32 degrees is just not fun.
Both cities get their share of the wet stuff too. Evansville is going to get more rain as they will see 46.3 inches of it per year. Indianapolis will only get 42.4 inches. Seem like a big number in either city so make sure you have your trusty umbrella handy.
Are you a fan of snow? You must be if you are considering one of these two Indiana cities. Indianapolis is going to bless you with much more of the white stuff as they average almost 22 inches of snow a year. Evansville will go light on you by only dumping a 10.3-inch average of snow on your head. How nice of them.
INDUSTRY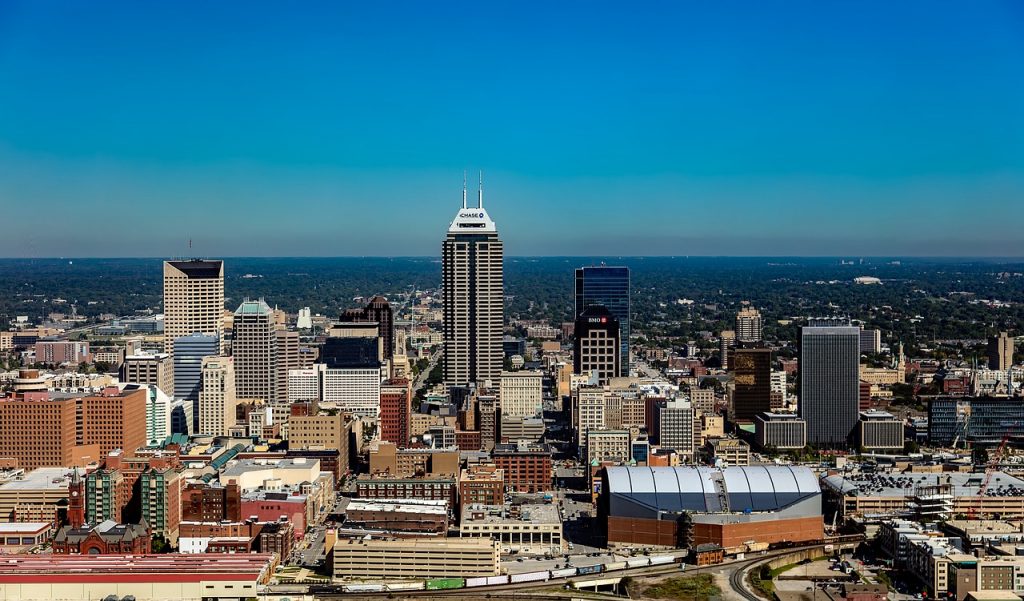 As many of you are aware, we are in what is known as a job market fiasco. This is both a good thing and a bad thing. The bad thing is that our job market issues (aka workforce problems) have caused much consternation across the country as it has jacked with the supply chain. The good thing, though, is that there are jobs to be had out there.
You will find this to be the case in both Indianapolis and Evansville. Obviously, size alone says that Indianapolis will have many more options at your disposal. Regardless, jobs shouldn't be an issue if you are planning a relocation.
Let's go big first. With a population getting close to one million customers, Indianapolis has big business numbers. They have 3 Fortune 500 companies with Eli Lilly and Company, Simon Property Group, and Anthem. But those aren't the only big businesses that call Indianapolis home. They also have Steak 'n Shake, Vanguard Services, Defense Finance and Accounting Service, The Health Care Group, Finish Line, and Rolls-Royce Holdings PLC.
The big city also has a solid school system where one may find some gainful employment. Butler University is the #1 ranked Midwest university. They also have the University of Indiana and DePauw University.
Article continues below headlines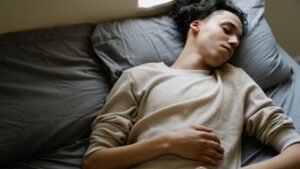 ---
Being the capital city, they also have a solid food and beverage industry where employment can be found. Of course, don't forget staples such as Amazon, Apple, Walmart, and Target are there too.
Evansville can't boast a Fortune 500 company in the city, but this doesn't mean it doesn't have a number of solid big businesses for you to pick from. These include Berry Global, Onemain Financial, Mead & Johnson, Hubcap Acquisition, Old National Bank, and Accuride.
Evansville also has a decent food and beverage industry to go along with the usual suspects of Walmart, Amazon, and Target.
Obviously, it would be nice to have a position already lined up before you got into town, but if the move came first, a job shouldn't take long to follow. If we are comparing, though, Indianapolis is going to give you many more options.
CRIME RATE
This is typically where in our city versus city comparisons that things tend to go south. A nice city can be turned into a nightmare with its crime rate. We've seen it time and again and unfortunately, we will be seeing it again. Soon.
The crime rate numbers we get come from the FBI's National Incident-Based Reporting System via AreaVibes. The reported number percentages are based on city population and national averages.
In Indianapolis, they reported a total of 39,551 crimes. Red flag time. This is 89% higher than our national average. Of those total crimes, 31,796 were property crimes that include vehicle theft and burglary. This sits at 82% above average. The remaining 7,755 were violent crimes which include rape, murder, assault, and robbery. Their violent crime number is 125% above the nation's average.
What's worse for Evansville is that while they are much smaller than Indianapolis, their numbers are bigger. Overall, they reported 5,437 total crimes. Not bad on the surface, but remember, they get their percentages based on population. Overall, the total crime numbers are 97% higher than average. They reported 4,252 property crimes, which is 84% above average. They also reported 1,185 violent crimes which turn out to be 160% higher than the national average.
Would these numbers be enough to change your mind about living in either city?
COST OF LIVING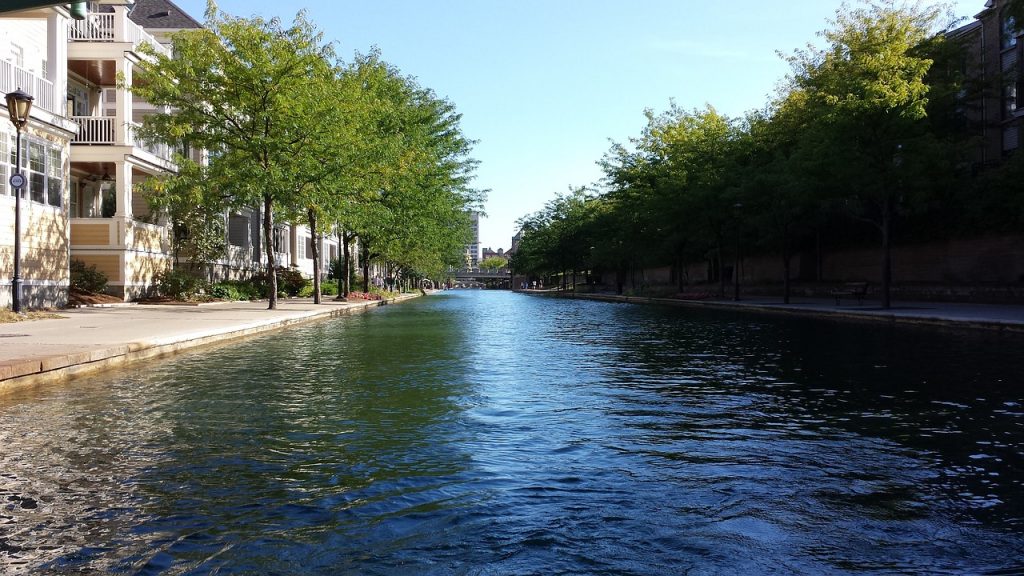 A city's crime rate, while important to consider, is not the only thing worth taking a look at. The cost of living is also an important factor, even if you have a solid job lined up.
You are going to find housing numbers impressive in both cities, though strange in one aspect. Evansville is lower than Indianapolis on the rental market while much higher on the home purchase pricing. According to Nerdwallet, a 2-bedroom apartment in Evansville is going to cost around $811 a month while in Indianapolis the same apartment will run you $1,072.
If you are wanting to buy, a 3-bedroom, 2-bath joint will cost you around $335,000 in Evansville, while the median price of the same 3-bedroom, 2-bath home in Indianapolis will run around $264,000.
Housing costs aren't the only ones that you will need to consider when scoping out a new place to live. You also have your food costs, utilities, healthcare, and even entertainment. You will be pleased to find out that these costs in both cities are going to run just about even.
LIFESTYLE & CULTURE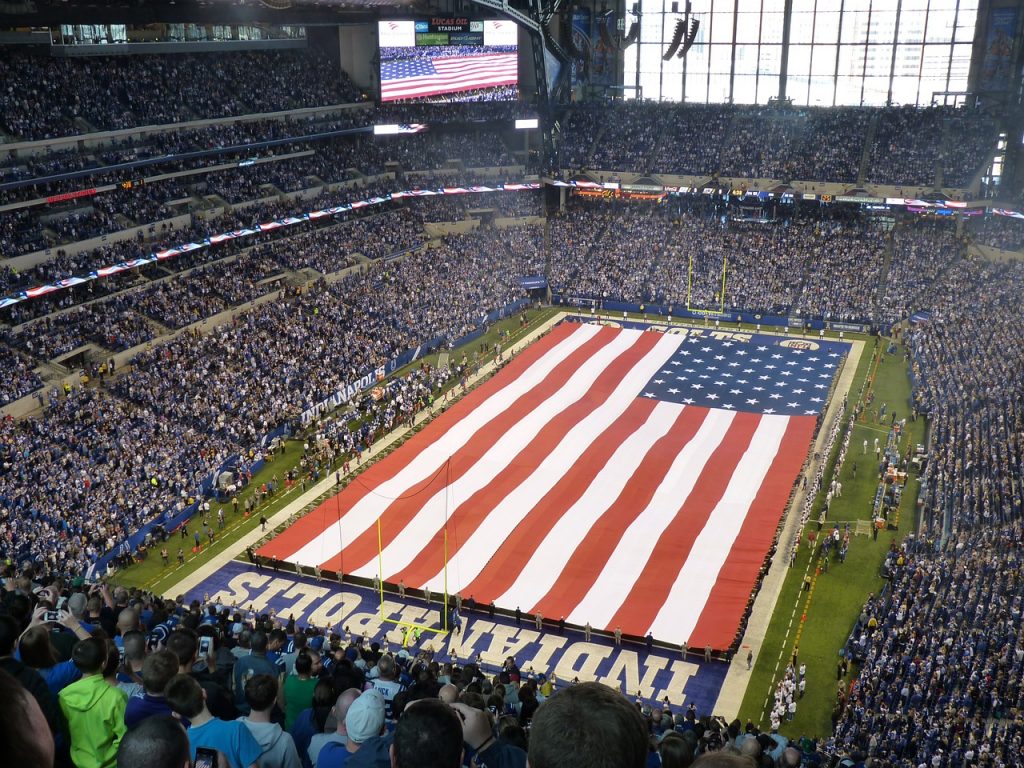 This one should be a no-brainer, right? On one hand, you have the capital city of Indiana that has close to 890,000 call it home and on the other, you have a much smaller city with not even 120,000 souls. Lifestyle and culture are sure to be much bigger and brighter in Indianapolis. This is where we'll start.
What you need to know about the capital city is that it is well represented in professional sports. They have two teams, the first being the Indianapolis Colts in the NFL and the second the Indiana Pacers in the NBA. Both teams are always a big draw, providing plenty of entertainment.
But there are plenty of other things to do for the residents of the fine city. One of their biggest events every year since 1946 is the Indianapolis 500 car race. Fans have filled the Indianapolis Motor Speedway for 75 years to watch cars go in one big circle. Fun.
The city also has a nice selection of museums for kids and adults. There is The Children's Museum of Indianapolis and the Indianapolis Museum of Arts at Newfields. There is the Massachusetts Avenue Arts District for some culture. If you love animals, then you can't miss the Indianapolis Zoo, which sits on the banks of the White River.
As far as food and drink are concerned, maybe the only thing you need to know is that the city was named the "Most Underrated Food City in America" by Condé Nast Traveler. Eateries, breweries, wineries, cideries, and meaderies are all within your grasp. There are great indoor dining spots and fantastic outdoor dining spots when the weather is agreeable.
Evansville is located on the banks of the Ohio River, so outdoor entertainment is what they offer, and the Riverfront Riverbend Park leads the way. There they offer visitors an amphitheater for festivals and concerts, a boat ramp for your launching needs, a botanical garden to admire, and outdoor dining for when the hunger bug strikes.
Believe it or not, Evansville is also known for its bigger concerts. In fact, in the upcoming early 2022, Evansville will play host to big names like Reba McEntire, rocker Alice Cooper, country star Morgan Wallen, rock group Kansas, and rock legends, and one of the best rock bands to grace this Earth, REO Speedwagon.
While Evansville might not be on the same food and drink scale as Indianapolis, you can certainly get your fix. Bar and Grills, Asian cuisine, breweries, and barbeque are just some of the staples they have scattered around town.
If you are looking to add some culture to your life, Evansville has the Evansville Museum of Art, History & Science. If nightlife is what you're in search of, head over to Bally's Evansville. Located on the Ohio River, there you will find four restaurants, two bars to go with the two hotels, and a 24-hour casino.
THE CONCLUSION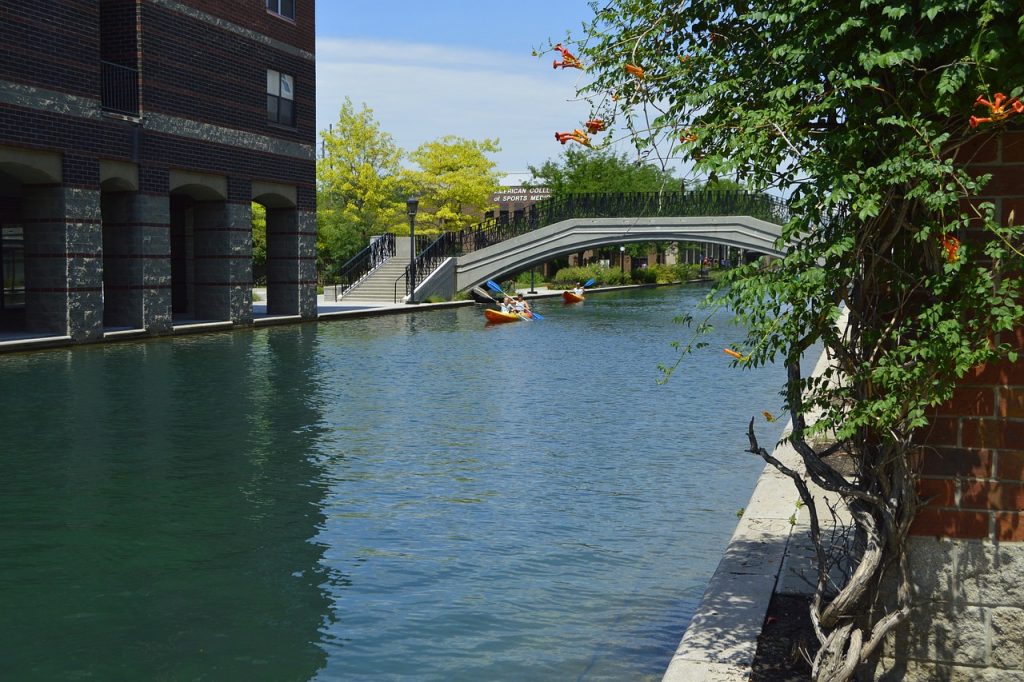 What are you looking for in a city? Do you prefer plenty of entertainment options or are you satisfied with a minimal choice? That is what you would have to determine if you are considering Indianapolis or Evansville.
There are those other factors (cost of living and crime rate) that also need to be taken into account. Both offer great a great cost of living, one that would pair well with your wallet. And all that is fine and dandy as long as the crime rate isn't your deciding factor.
The weather is the weather. You must know if you are deciding on a city in the Midwest that weather is going to come in different forms. You are going to see all four seasons and a couple of those seasons might be a little more than you bargained for (hello, winter). Then again, you may embrace winter and not give it a second thought.
Bottom line – do you prefer your cities big or do you prefer them small?