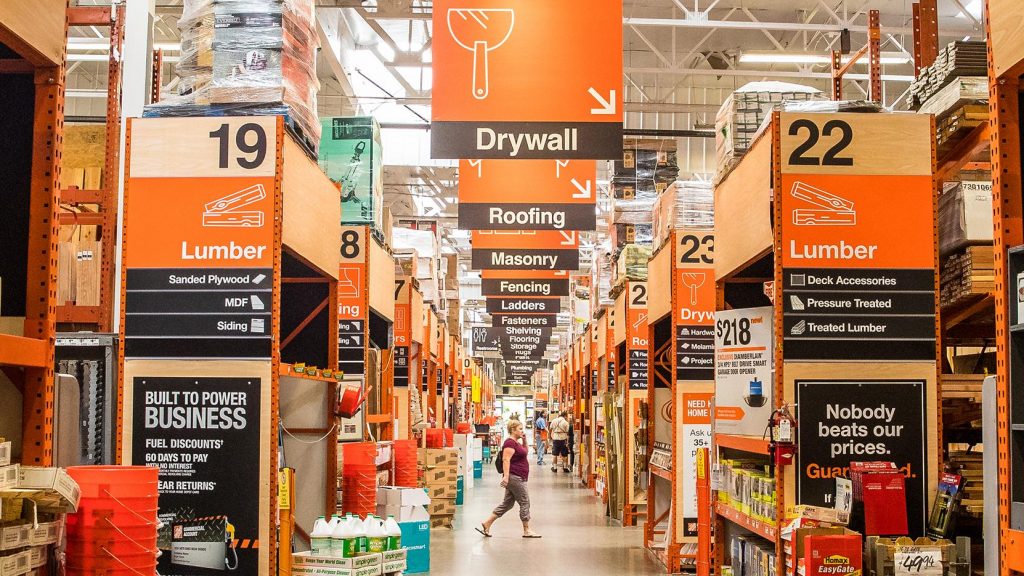 Home Depot's future is looking brighter than ever. The company has been honing in on effective new strategies to bolster its workforce. Now, the home improvement giant has some promising sales figures to back all its efforts. CNBC reported that Home Depot's revenue grew by an impressive 11% in the fourth quarter of the fiscal year and is on track to continue to advance its profits throughout 2022.
Home Depot's sales growth is remarkable given the challenges that the company has continuously incurred since the onset of the pandemic. Incoming CEO Ted Decker explained that supply chain logjams have caused severe product shortages and essentially as soon as the products hit the shelves is as soon as those same shelves are wiped clean. "It's not dissimilar to a storm environment," said Decker. However, despite the supply stalwarts putting a major kink in Home Depot's product availability, sales still climbed.
However, while the profit increases for Home Depot bode well for the business as a whole, shares for the corporation still fell recently by 9%. This likely can be attributed to the fact that the engorged sales numbers are partially due to unprecedented price hikes fueled by intense inflation. Hence, the extra revenue at present is partly just a symptom of the current state of the market. In fact, Decker admitted that even though Home Depot's total transactions decreased in 2021 that the average ticket price was exponentially higher, especially in the category of transactions over $1,000 which ultimately served to enhance profits.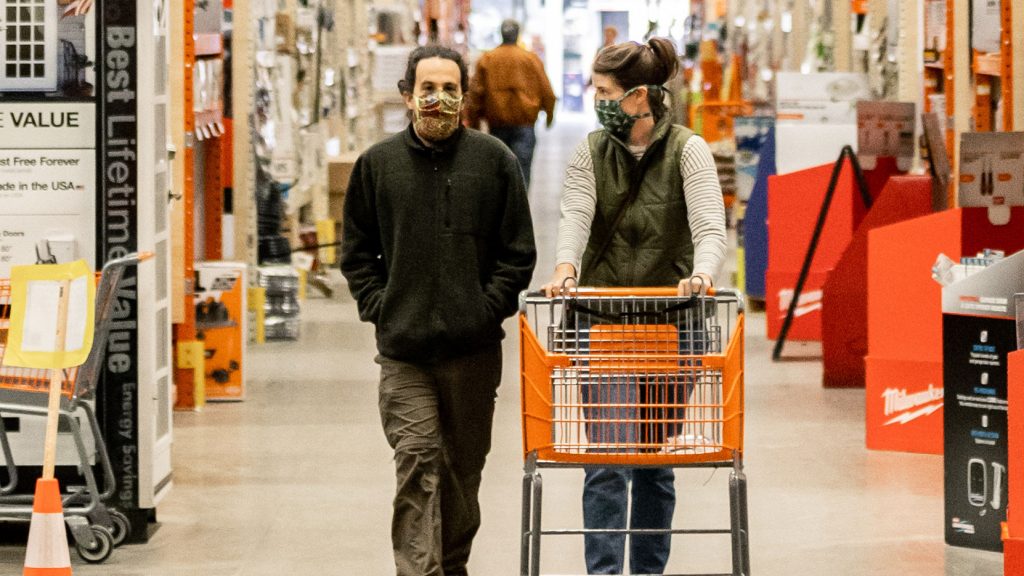 Still, Home Depot's success aligns with a currently prevailing home improvement trend. CNBC explained that the pandemic created the necessity for many folks to fix house-related problems themselves. Thus, the likes of Home Depot became, and currently remains, an invaluable resource to make those DIY projects possible. Additionally, Millennials are currently buying up vast swaths of real estate as many enter the role of homeowner for the first time in their lives. This large number of people buying up homes has also helped to propel Home Depot's overall sales to new heights.
In the coming year, the company plans to continue to capitalize on its profit successes. To make this happen Home Depot recently sunk a total of $1.2 billion into supply chain investments. With those investments, the company plans to construct a network of flatbed distribution centers capable of filling large-scale orders so that the company can better cater to home-building professionals in need of materials. Also, the corporation is shifting its attention to making its stores easier to navigate for those in the DIY camp.
Overall Home Depot is in a really positive position at present. Despite the recent dip in share prices, cumulatively its stock value is up 24%. That figure serves to indicate that Home Depot performed better than some of its direct market competitors. Moreover, with Ted Decker officially replacing Craig Menear as CEO on March 1, 2022, the company is perfectly poised to usher in a new era of continued success as it molds itself to meet the evolving needs of its entire customer base.