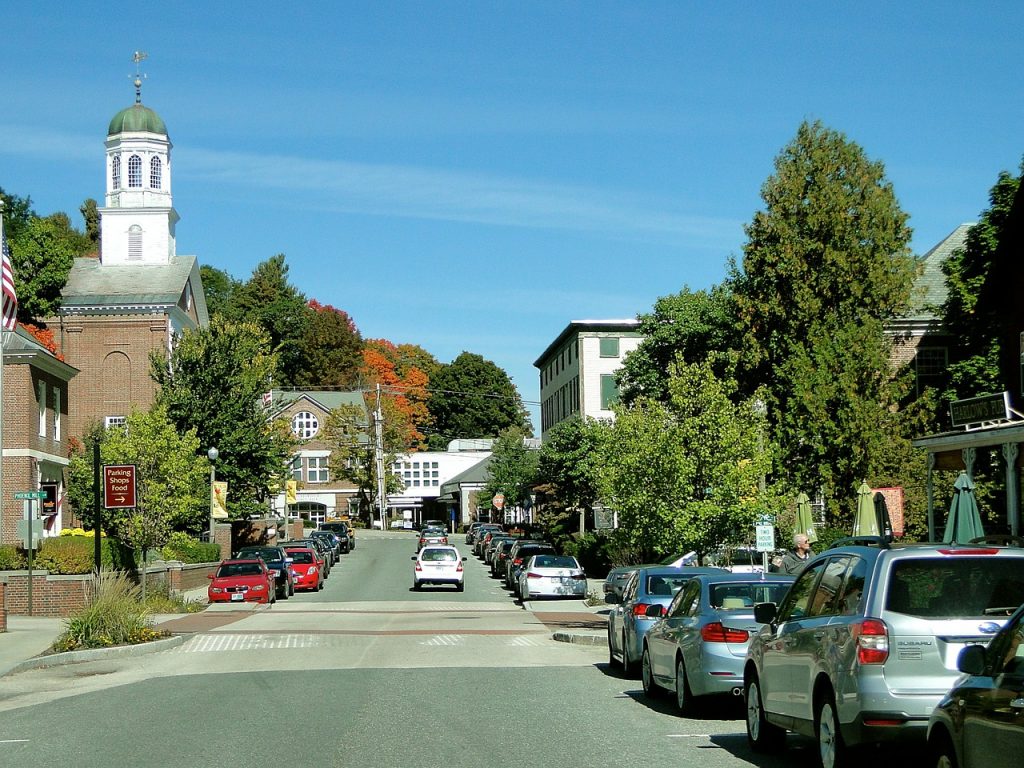 Rumor has it that New England is beautiful in the fall. The leaves change, the air cools down, the fireplaces start to crack with winter anticipation. The timeframe from mid-September through the end of October ranks as some of the best New England has to offer. New England is comprised of six states – Connecticut, Maine, Massachusetts, New Hampshire, Rhode Island, and Vermont – but which city in these states would be the best to live in? Let's see what Hartford, CT and Providence, RI have to offer.
First things first, both cities are the respective capitals of their states. Neither are overly large, by capital city comparisons but both do have a lot going on. Both cities can boast that they are amongst the oldest cities in America. Hartford was settled in 1635 while Providence was settled not even a year later in 1636. The two capitals are separated by 73 miles.
Hartford is the home to the country's second-oldest school, the oldest public art museum, the oldest continuously published newspaper, and the oldest publicly funded park. You will find Mark Twain's House in Hartford. This is where the famous author raised his family and wrote most of his many famous novels and stories. Following the Civil War, Hartford was one of the richest cities in America. Sadly, today it is one of the poorest.
Providence's history was founded on religion but etched in blood. Puritan theologian Roger Williams settled Providence and gave it the name by honoring "God's merciful Providence." Its residents were some of the first to spill their blood in the lead-up to the American Revolutionary War. The state became one of the thirteen original colonies and was the first of the thirteen to renounce the British Crown. They were also the last to ratify the Constitution, holding out until they gained assurance that the Bill of Rights would become part of it.
Each city has a ton of history to lean on. Their location in New England makes them great fall destinations. But what about the remainder of the year? We are going to take a closer look at each city and see if we can determine which New England city would be the best to call home – Hartford or Providence.
DEMOGRAPHIC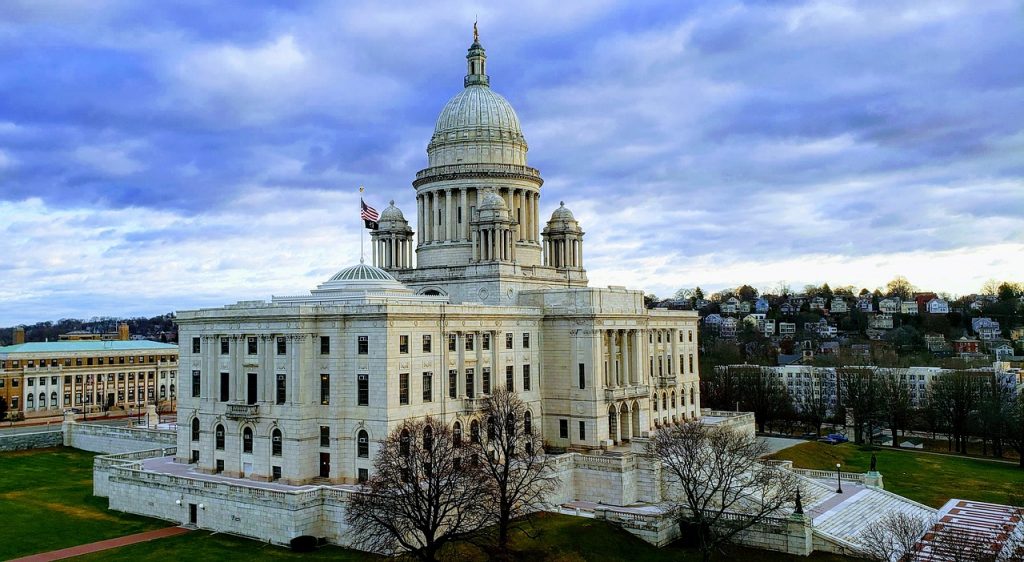 As mentioned, neither city is overly large. Of the two, Hartford is the smaller. Their population sits at around 121,051, which is a bit of a decline from a decade ago when they were near 125,000. Providence, on the other hand, has enjoyed a sizeable population growth over the past decade. Today they have almost 191,000 in the city which is a nice increase from the 178,000 they saw ten years back.
Let's take a closer look at each city's population to see what type of diversity they offer. In Hartford, they are made up of 31.3% Caucasian, 37.7% African American, 2.7% Asian, and 44.3% Hispanic. Providence's population is just as diverse. They have 55.1% Caucasian, 16.8% African American, 6.0% Asian, and 43.3% Hispanic.
It is also informative to break down each population's diversity numbers with measurements that include socioeconomic, cultural, economic, household, and religious diversity. We go to WalletHub for these figures as they have ranked the top 501 cities across the nation.
Of those 501 cities ranked by WalletHub, Hartford comes in as the 115th Most Diverse City in America. Their individual rankings look like this: Socioeconomic diversity (469), Cultural diversity (46), Economic diversity (379), Household diversity (409), and Religious diversity (218).
Providence was ranked #76 overall. Their individual numbers looked this way: Socioeconomic diversity (263), Cultural diversity (17), Economic diversity (453), Household diversity (315), and Religious diversity (316).
CLIMATE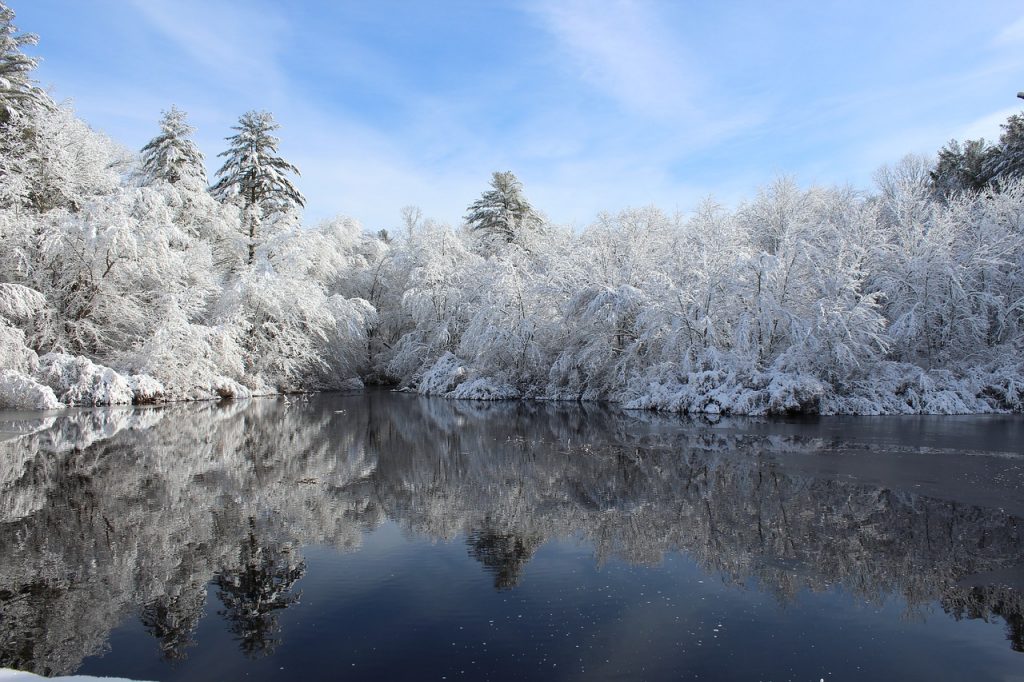 When trying to determine which city has the jump on another, the weather definitely comes into play. With these two capital cities, and having a mere 73 miles in between them, the weather may not be the ultimate determining factor. Both cities are in the heart of New England, so their numbers are going to be quite similar.
Across the United States, the average number of sunny days is 205 per year, so if the sun is your main attraction, you may want to look elsewhere. Hartford is going to see, on average, only 189 sunny days a year. Providence will win the sun battle as they will average around 200 sunny days. Still, nothing to get excited about if you are one with the sun.
Heat is also something you won't have to be concerned with, though just about anywhere in the United States will have a run on heatwaves. July is the typical hot month across the country and in Hartford, their average high will hit 84 degrees. How pleasant. Even more pleasant is Providence's average high for July, which comes in a little lower at 82.7 degrees.
What about the cold stuff? Well, we are talking about New England here and although Fall time is the best time, winter follows quickly, and it can come in cold bunches. January is the coldest month and the temperatures prove it. In Hartford, their winter low will average around 17.8 degrees. That's a hard pass for some. Things do get warmer in Providence in January, but barely. They will see temps average 18.9 degrees.
Where do you stand with the wet stuff? If you like rain, then you'll like both cities. Hartford is going to give you an average of 49.2 inches of rain per year. Providence will do you even one better as they average 49.3 inches per year. Make sure you have your umbrella ready to rock and roll.
East coast and cold weather. That is a sure recipe for snow. Along with your umbrella and every piece of winter gear you can wear, make sure you have your snow shovel ready to do some shoveling. Hartford is going to bless you with nearly 38 inches of the white stuff each year. Providence will take it easier on your back as they will only see 36.2 inches of snow.
INDUSTRY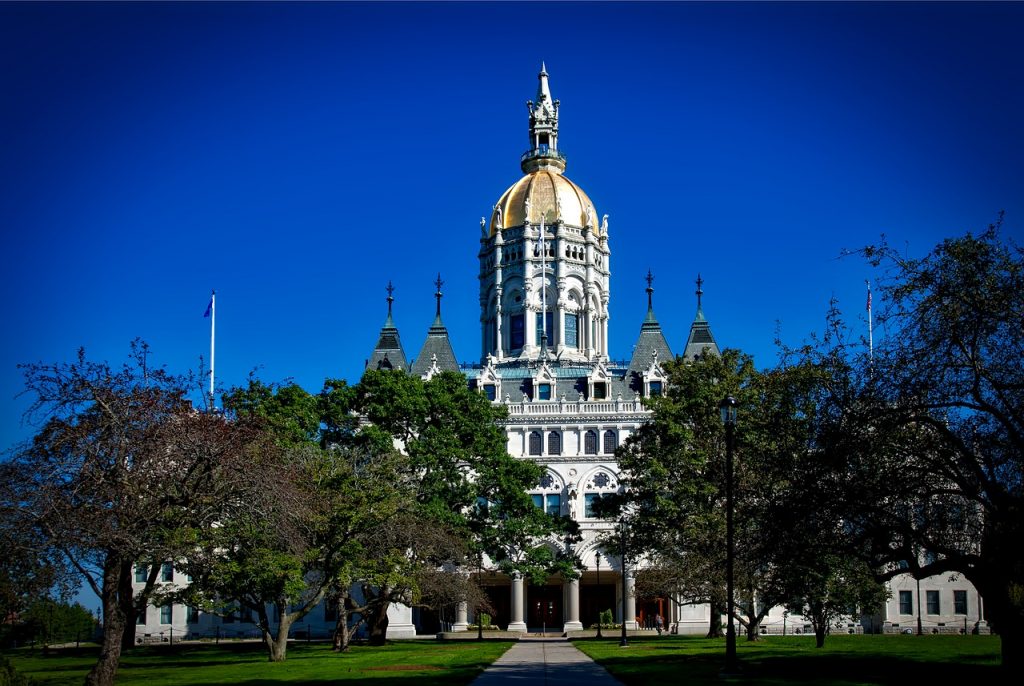 Across the country, workforce issues continue. Businesses, big and small, are finding it difficult to not only bring people in but to keep the people they currently have. What does this mean for those who are looking at a possible relocation? Well, it means there are jobs to be had.
In Hartford, they have three big Fortune 500 companies that can offer employment. These are Eversource Energy, Aetna, and, of course, The Hartford Financial Services Group, also known as The Hartford. But along with those big companies, Hartford has a number of others that can be just as attractive. They are the United HealthCare Insurance Company, Connecticut Children's Medical Center, Lifeworks, First Health Medical Group, and the Hartford Hospital.
The capital city also has a nice school system with plenty of opportunities. They have the Hartford Public Schools along with Trinity College. Much of their industry, though, centers around insurance and health care, so if that is your field of employment, you can fare quite well in the city.
Providence, Rhode Island also has three large companies that fall within the Fortune 500. They are Citizen's Financial Group, Textron, and United Natural Foods. To go along with those, the capital city has the State of Rhode Island, Nortek, Care New England, Children Youth & Families Department, Sterling Parent, and Broadcast Media Partners Holdings.
Providence also has a solid school foundation with offerings from Brown University, Providence College, the Rhode Island School of Design, and Johnson & Wales University. Brown is the seventh-oldest college in the United States. The Rhode Island School of Design was the very first of its kind in the US.
Being the capital cities, both have great food and beverage industries as well and employment can be found within those. Of course, don't forget staples such as Amazon, Apple, Walmart, and Target are there too. These cities might be small, but they have plenty to offer on the job market. Of course, having a position already lined up would be preferable.
CRIME RATE
Many times, this is where an attraction to a city begins to fall apart. A certain city can look attractive from the outside, but once you cruise inside the city boundaries, you find that the crime can be off-putting. Let's see how the Hartford and Providence crimes rates rate.
The crime rate numbers we get come from the FBI's National Incident-Based Reporting System via AreaVibes. The reported number percentages are based on city population and national averages.
In Hartford, they reported a total of 4,995 crimes. This is 75% higher than our national average. Of those total crimes, 3,787 were property crimes that include vehicle theft and burglary. This sits at 59% above average. The remaining 1,208 were violent crimes which include rape, murder, assault, and robbery. Their violent crime number is 156% above the nation's average.
Providence's numbers were actually fairly impressive, considering they are a capital city and have the largest population within Rhode Island. Overall, they reported 5,210 total crimes. Although the total number is higher than Hartford's, remember the percentages are based on population. Overall, the total crime numbers are 24% higher than average. They reported 4,337 property crimes, which is only 23% above average. They also reported 873 violent crimes which turn out to be 25% higher than the national average. If we going to base our decision on the crime rate alone, Providence would be the clear-cut winner.
COST OF LIVING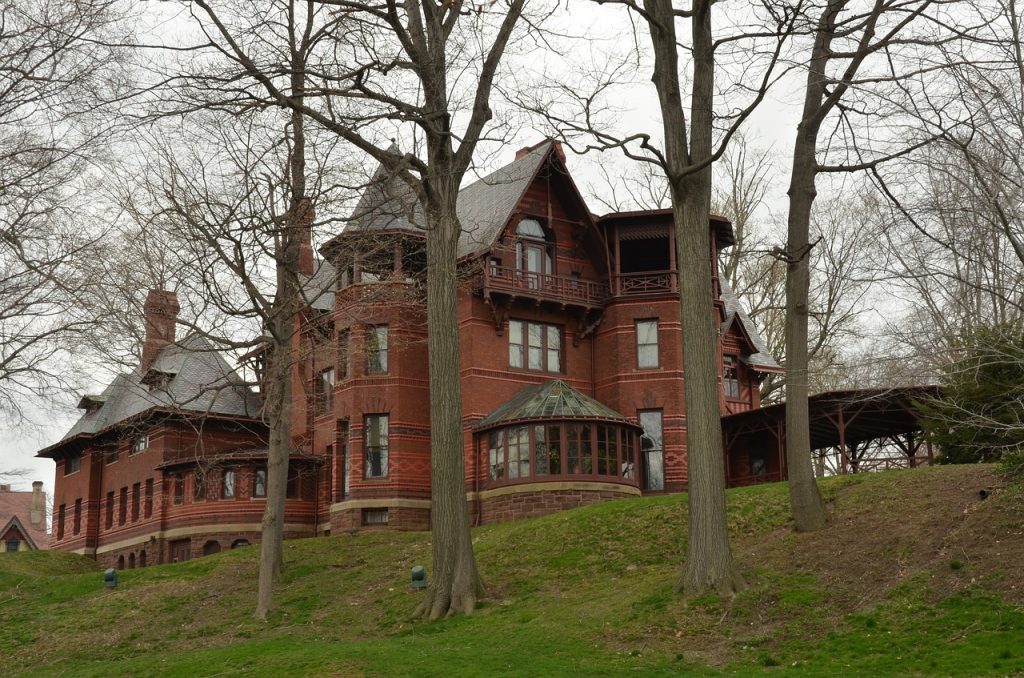 Obviously, the crime rate within the city is a major consideration. But it isn't the only one that needs to be looked at. Cost of living is also a very important factor to consider, no matter if you have a job lined up or not.
For capital cities located back east in New England, their housing numbers actually aren't that bad. According to Nerdwallet, the median price for a 2-bedroom apartment in Hartford will cost you around $1,523 a month. In Providence, this same apartment will run about $1,862 a month.
If you are looking to purchase within either city, the figures are workable. In Hartford, a 3-bedroom, 2-bath home will cost on average around $416,000. Providence's numbers are a little higher, but the same 3-bedroom, 2-bath is going to run $433,700.
Of course, housing costs aren't the only cost of living prices you need to look at. There are food costs as well as utilities, healthcare, and even entertainment. In both cities, all of these are similar so one city doesn't have much of an advantage over the other in terms of cost of living.
LIFESTYLE & CULTURE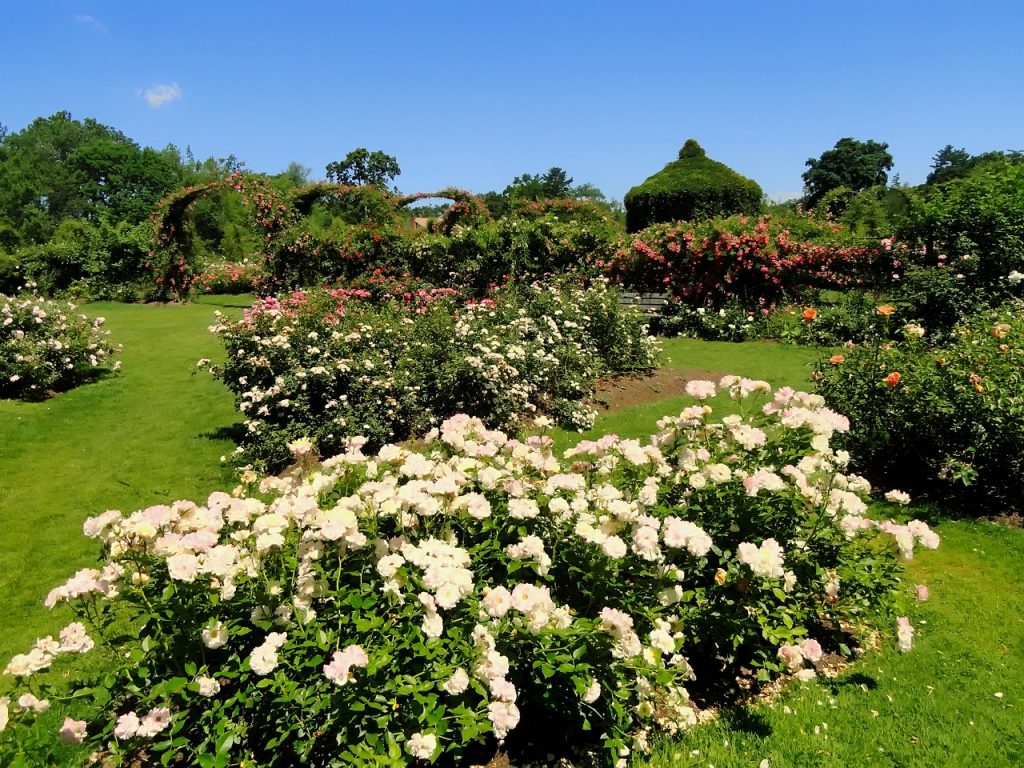 Of course, as we've briefly mentioned, Fall time is the right time in New England. That is a major draw, not only for residents but from people all across the country. But, as we've also mentioned, there are three other seasons in New England, so watching the leaves change can only get you so far.
The one thing you will notice about both capital cities is their vast histories. New England, in general, is rife with history, and both of these do not disappoint. Hartford, first and foremost, has the Mark Twain House and Museum. You can learn everything about the man, his family, and his works here. For more cultural, Hartford offers the Wadsworth Atheneum Museum of Art, the Harriet Beecher Stowe Center, the Connecticut Science Center, and Cedar Hill Cemetery.
Although Hartford doesn't have a professional sports team to call home, they do have the Hartford Yard Goats, the AA baseball team of the Colorado Rockies. How can you not support a team called the Yard Goats? For other entertainment, the city also has the Hartford Stage, the Bushnell Center for Performing Arts, and the XL Center. The kiddies have the Bushnell Park Carousel for some fun as well.
Providence also can't claim a professional sports team as their own, but their college sports atmosphere is hopping with Brown University and Providence College. Among other things to do in the city are the Roger Williams Park Zoo, Historic Federal Hill, Water Place Park, Providence Children's Museum, and the Providence Train Station.
One thing that Providence will proudly boast is their #17 ranking in Cultural Diversity, which is led by their LBGTQ community. The city has a reputation as one of the most active LBGTQ communities in the Northeast. Having a 75% higher average of gay and lesbian relationships than the nation's average, Providence was named among the "Best Lesbian Places To Live."
Both cities have a nice nightlife as well. Hartford has venues like The Office, Side Bar, the Sea Tea Comedy Theater, and Pig's Eye Pub. Providence offers residents the Field House Pub, Alchemy, the Free Play Bar Arcade, and Dusk. Adults will not be lacking for entertainment in either capital city.
THE CONCLUSION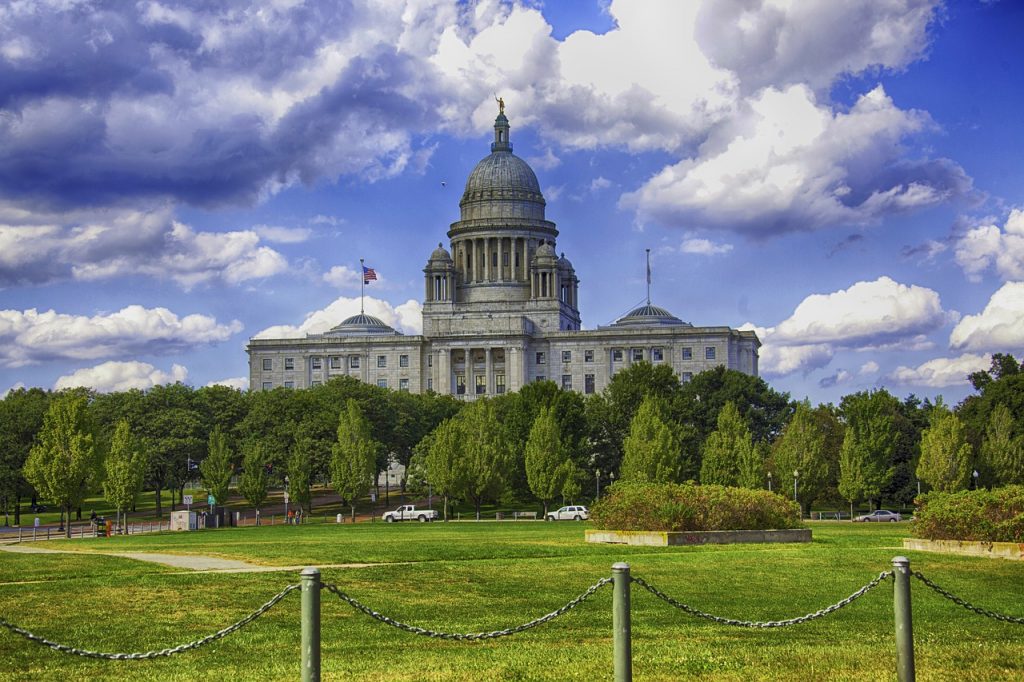 If you like four seasons, fall colors, and historic atmospheres, you can't go wrong with either Hartford or Providence. Both cities offer virtually the same when it comes to weather and both cities offer the same on the job market. Providence is the bigger of the two, so there may be a few more opportunities there.
As far as entertainment value goes, you are going to see many similarities in both cities. Both offer the historical backdrop, and both have enough modern venues to keep their residents satisfied. They also have enough options for the younger ones to keep entertained.
Because both cities are so similar, it may come down to each cities crime rate. For that, Providence has the advantage. Whether it sways your decision is the question. Overall, because of this, we give Providence the nod as one of the best cities in New England to live in.