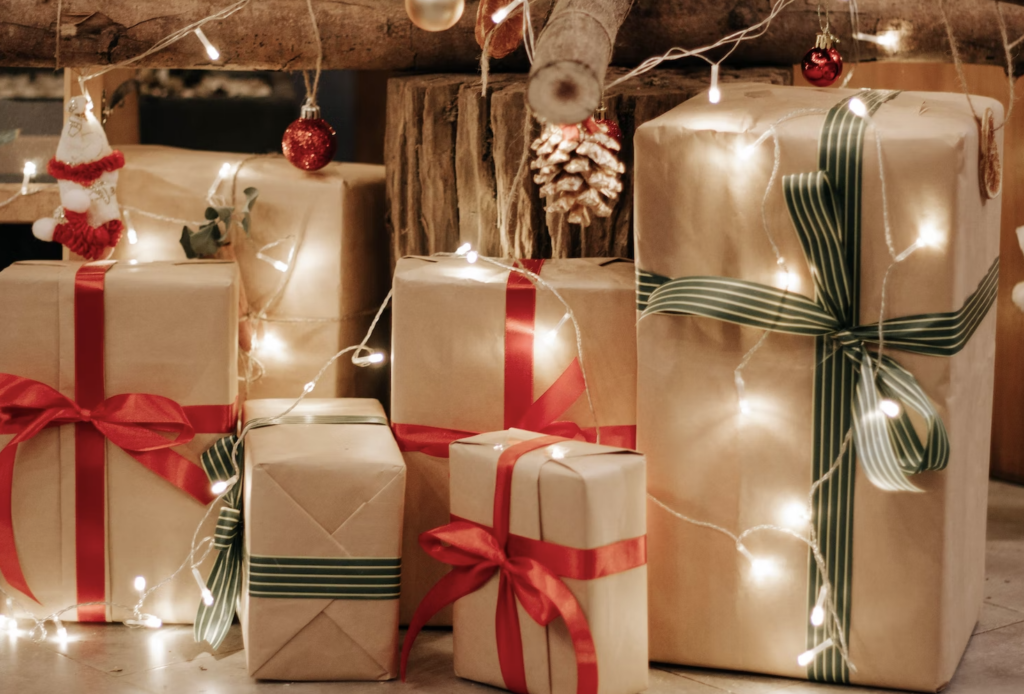 Wrapping gifts, especially during the holiday season, has become known as the annoying cousin of folding laundry. Traditional wrapping paper that is metallic, foil or glitter, and even tissue paper and sticky tape cannot be recycled. As people are fed up and seeking gift wrap alternatives that are more eco-friendly, we have compiled a list of fun ideas.
Wrapping gifts doesn't have to be a dreaded task this holiday season. Some gift wrap alternatives can even be things that you already have lying around the house. So why not clear out some clutter, lessen waste and have some fun as you wrap gifts this holiday season or any time?
The very first gift wrap alternative is simple, fabric! This can be any kind of fabric you have lying around the house from any source. Everyone has a pile of old t-shirts, pillowcases, cases, sheets, curtains, or other items that are essentially just collecting dust.
If you have even the most basic sewing skills, you can take a ribbon or string, a square piece of fabric, and easily construct a drawstring bag to use as a gift wrap alternative. Consider utilizing the sleeve from an old sweater or shirt and simply adding a few stitches to create the perfect wine bottle holder. These concepts are relatively simple and easy if you happen to be feeling extra crafty.
You don't have to utilize any sewing skills to use fabric as a gift wrap alternative. Additionally, simply cut or rip any fabric to the size you need and wrap it around the gift. You can tie the fabric or even secure it using a festive ribbon or string. 
Another excellent gift wrap alternative is children's artwork. Every parent has a mountain of scribbled drawings and colorings lying around from their kiddos. You can tape these together and wrap a gift for grandma and grandpa, extra special.
If you have any brown paper bags lying around, they also make a great gift wrap alternative. You can cut the bag open and wrap a gift with the solid side of the bag facing out. This makes for a beautiful, simple gift wrap.
A brown paper bag as a gift wrap alternative can be left as is, or it can be decorated. You can ask kids to draw on it, similar to the above suggestion, or consider adding a fresh flower or greenery, ribbon, or string. Additionally, you can artistically write the person's name on the gift who will receive it.
Other types of paper can be used as a gift wrap alternative to traditional wrapping paper that may not be recyclable. You could consider using plain white paper and even newspaper, especially a fun comic section or a part that features a festive article or photograph. The white paper, or any other color paper you may have lying around, can be left plain or, again, decorated in any way that you choose.
Finding a gift wrap alternative is a fun process and only requires a little creativity. Just look around at what you have on hand and give it a go. A flower pot, dish towel, box, and plenty of other things can all be used to somehow conceal a gift during the holiday season or any time of the year.
---