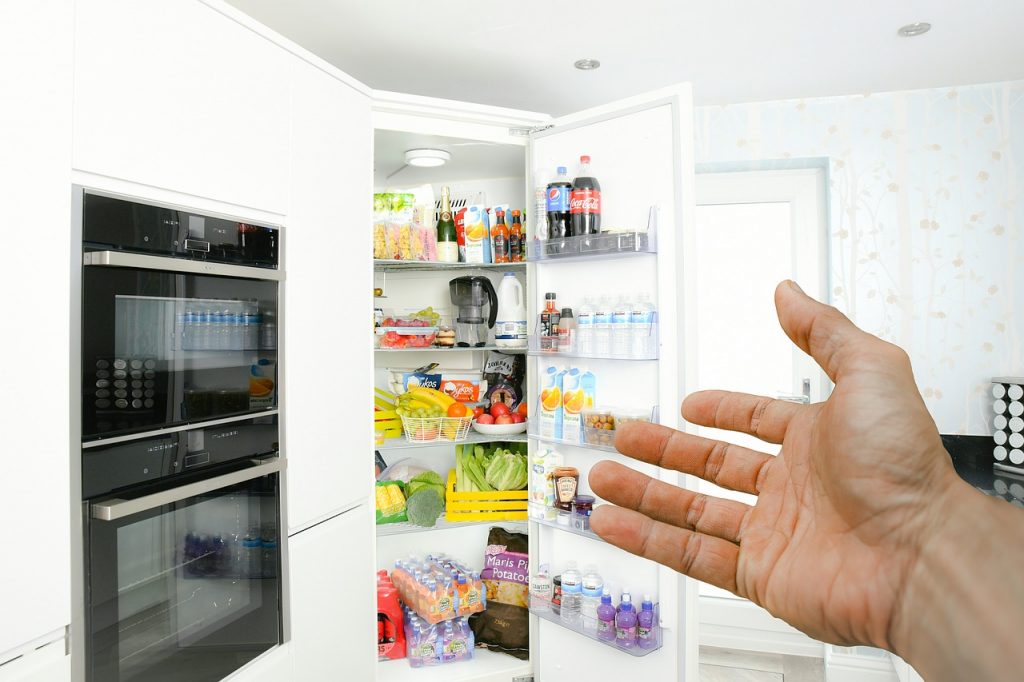 Making a big purchase, such as a refrigerator, for your home is never an easy task. First off, there is the financial obligation for the appliance and if it is a refrigerator (in this instance it will be), then you know you are going to be spending a sizeable chunk of cash. We are going to try to help out by taking a look at two dependable brands, GE and Kenmore, stacking them up against each other and seeing which would be the smarter purchase.
When deciding which model of the refrigerator to buy, there are a couple of things to consider. First off, how much space do you have available in your kitchen? That could be the most important factor in deciding which model will suit your needs.
Once you figure out your measurements, the next thing you need to do is choose a style. There are four styles of refrigerators – French Door (two doors up top, freezer below), Side by Side (freezer on one side, refrigerator on the other), Top Freezer (self-explanatory), and Bottom Freezer (self-explanatory).
Then, of course, you will need to see what fits in your budget. A number of the newest refrigerator models are unbelievably high-tech. Some have a wi-fi connection so you can control your refrigerator by voice. Some offer the ability to play music. Some even have a Keurig so you can pour that morning cup of coffee right from your refrigerator. Most, though, have the requisite ice maker and water dispenser.
GE VS KENMORE – A LITTLE HISTORY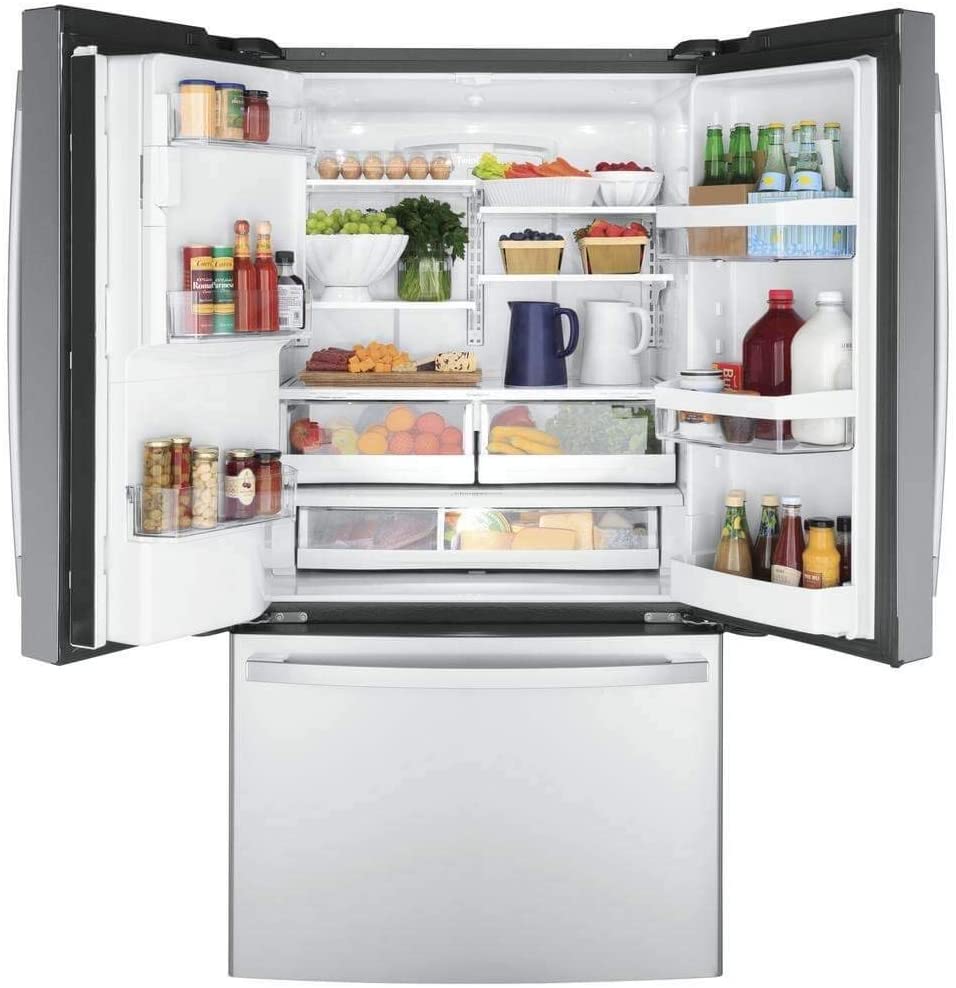 Before we get into the nuts and bolts of these two dependable brands, let's see where they came from.
The Kenmore brand name has been around for over a century, first appearing in 1913 as a four-drawer drop feed sewing machine. Kenmore then introduced its first washing machine in 1927 and its first vacuum cleaner in 1932. Kenmore is manufactured by a number of companies to include Whirlpool Corporation, LG Corporation, Panasonic, and Daewoo Electronics. Kenmore refrigerators are sold by Sears, which makes it tricky for the brand name as Sears is going through bankruptcy and reorganization.
GE, on the other hand, is a company all its own. It was formed in 1892 by co-founders Charles A. Coffin, Elihu Thomson, Edwin J. Houston, J.P. Morgan, and Thomas Edison. Since that time, GE has been an American staple in electronics and household products. The company has consistently been near the top of the Fortune 500 and even with its 2017 financial collapse, it still holds firm among top American companies.
As for GE's appliance division, it was purchased in 2016 by Chinese appliance manufacturer Haier for a whopping $5.6 billion. Haier has a history of well-made appliances, so the GE brand is said to be in good hands.
There are numerous GE and Kenmore models in the four styles of refrigerators. We've tried to pick out the best in each, put them next to each other so you can determine which, if any, work for you.
GE VS KENMORE – FRENCH DOOR REFRIGERATOR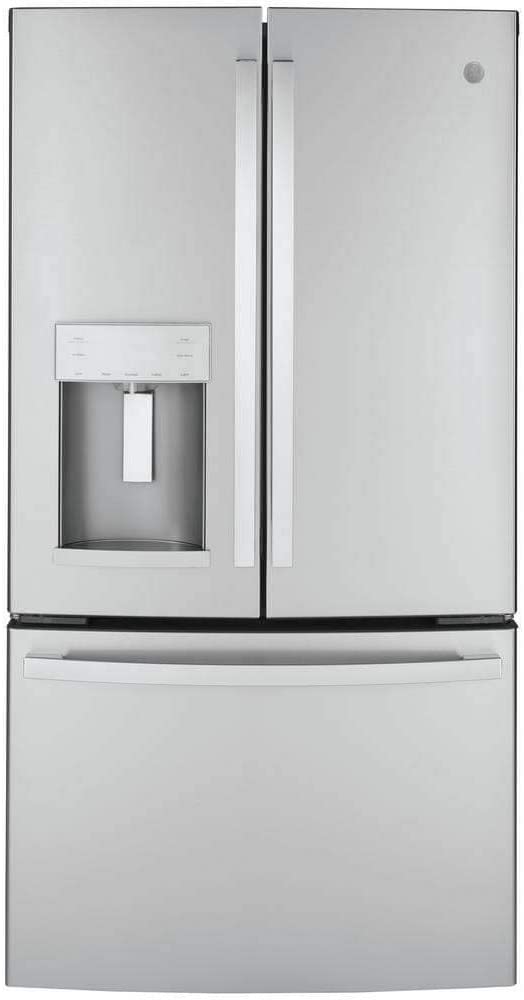 Kenmore's Elite French Door Refrigerator is just about everything you could wish for. Great size with plenty of storage. The interior shelves are adjustable, and the gallon door bins are a welcome sight. The pull-out two-tier freezer offers enough room for all your frozen foods. The only problem with this particular model, which will eventually sound like a broken record, is that it's currently unavailable.
GE's French Door Refrigerator is a counter-depth design that offers plenty of room. Shelves can be adjusted for any size items and the side door bins are wide enough for that oversized gallon of milk. The freezer is pull-out and two-tiered. The best thing though is it can be found on Amazon for $2,749.99.
Article continues below headlines
---
GE VS KENMORE – SIDE BY SIDE REFRIGERATOR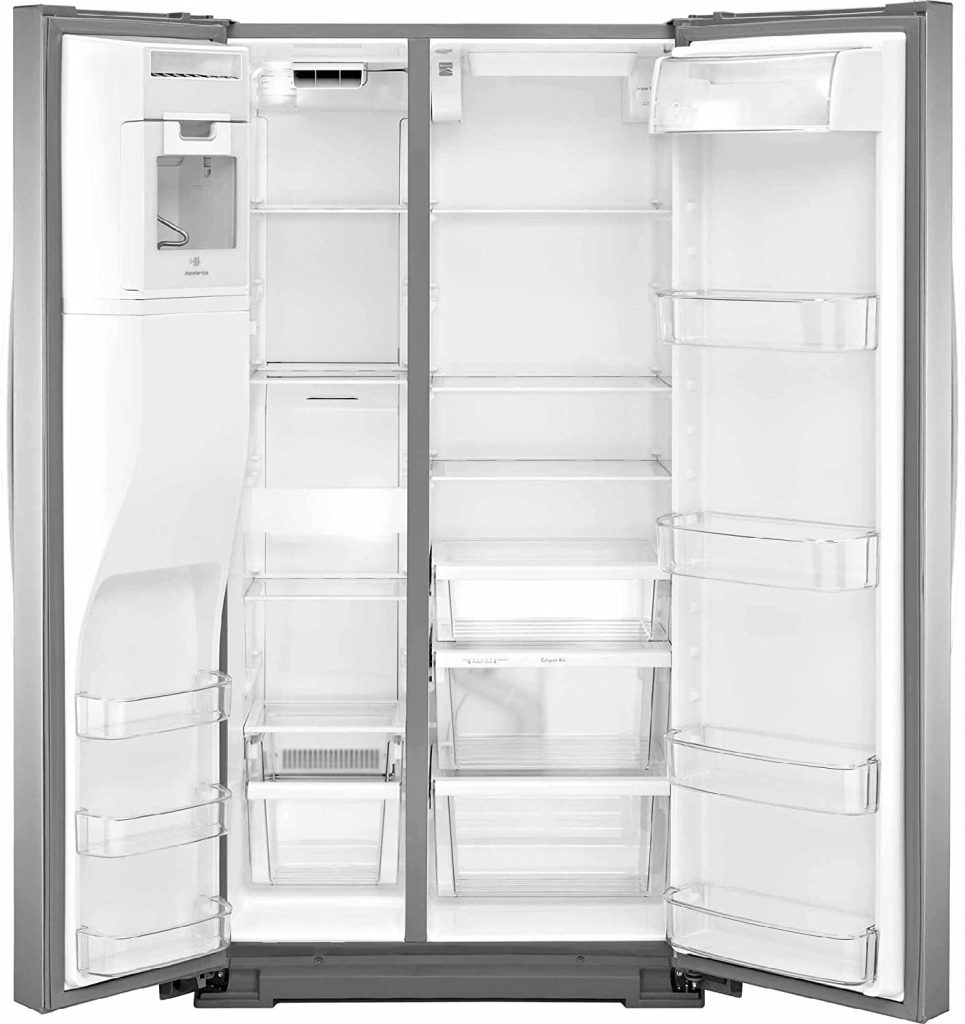 Kenmore's Side by Side is a 21 cubic feet counter depth model. It offers plenty of space on both the freezer side as well as the refrigerator side. It comes equipped with an ice maker/water dispenser and LED controls where you can set temperatures for both your freezer and refrigerator. This unit can be found on Amazon for $1,399.99.
The GE Profile Side by Side is a beast for storage. The refrigerator offers 28.2 cubic feet of space with adjustable glass shelves (on both freezer and refrigerator sides) and three interior pull-out drawers. The external ice and water dispenser have an electronic display that allows you to set your temperatures just right. This refrigerator can be found here for $2,339.10.
GE VS KENMORE – TOP FREEZER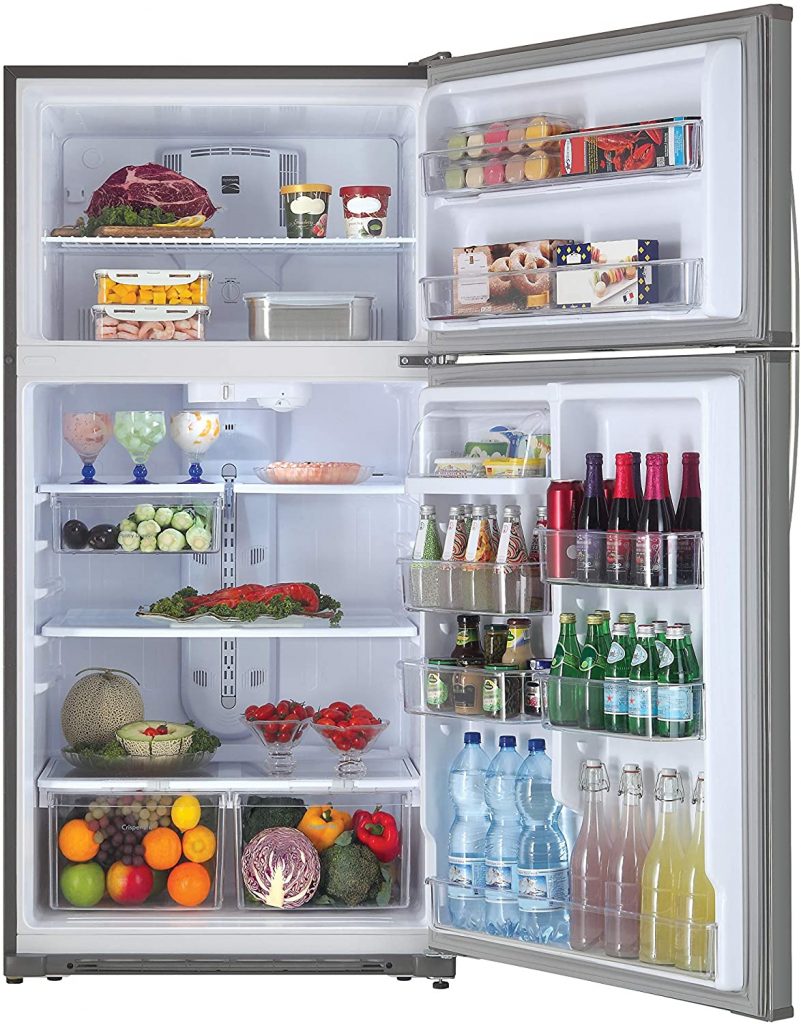 Kenmore's Top Freezer is more the traditional model and looks with its ample-sized freezer on top. This model has slide-out glass shelves for easy access to your foods and two large crisper doors. The Kenmore Top Freezer can be found on Amazon for $1,025.32.
GE's Top Freezer is another no-frills traditional model. The freezer on top has an adjustable shelf so you can fit oversized frozen foods if need be. The refrigerator has two adjustable glass shelves that also allow you to make room for various-sized products. It also comes with two nice size crispers. This GE can be found on Amazon for $1,088.38.
GE VS KENMORE – BOTTOM FREEZER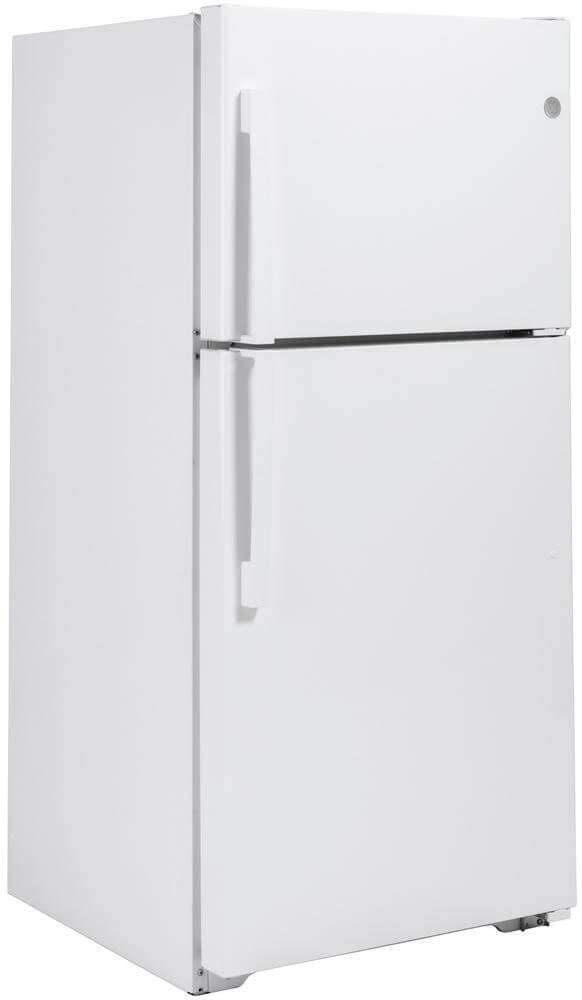 Kenmore's Elite Bottom Freezer is a great product for those who don't access their freezer as much. The refrigerator on top offers an enormous amount of space and it also comes with a snack pantry – a thinner, but effective, drawer where you can stash away all your snacks and treats. It has adjustable glass shelves for any size product and the freezer offers two tiers of storage. You can find this product on Sears.com when it becomes available.
GE's Bottom Freezer also offers enough space to make users happy. It comes equipped with two adjustable glass shelves, a sliding snack drawer, and two crispers. You can control the temperature with easy access controls located at the front of the refrigerator. The freezer is two-tiered. This GE model can be found here for $1,708.
FINAL POINTS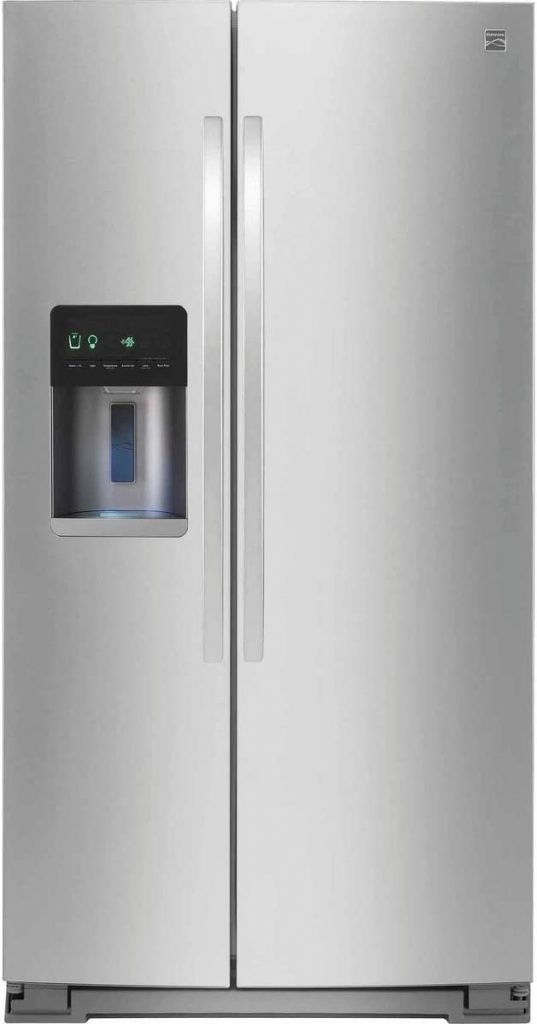 When it comes to finally time to make that decision, you may have better luck finding a GE model than you would a Kenmore. The Sears bankruptcy has made Kenmore's much more difficult to come by than we first anticipated. There are models available, but the more popular ones are either on backorder or currently unavailable.
Be that as it may, Kenmore offers nice selections. Their price point is an attractive one when compared to GE and you wouldn't be wrong if that is your determining factor. GE's have plenty of available models and styles, so finding one shouldn't be an issue. Based on availability alone, GE is the hands-down winner.