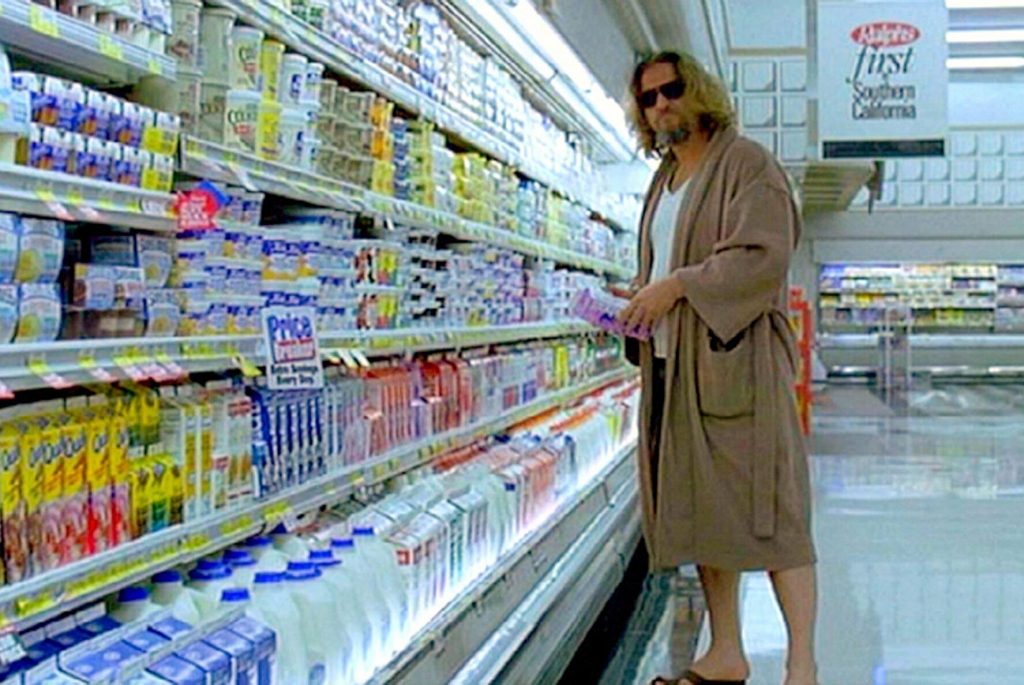 As the world continues to find itself hip (if not much higher) deep in COVID pandemic-related fallout, we continue to push forward with our desire to help out wherever we can. This is evidenced by our call-to-arms assault on finding you cheaper alternatives as food prices have gone way past comfortable levels. So we've done the research and we're ready to tell you which foods are actually getting cheaper, while other groceries get more expensive.
Unfortunately, the actual list of foods that are seeing a drop in price is short. In fact, the list of foods whose cost is rising is much more robust than the one whose prices are seeing a drop.
According to Jayson L. Lusk, head of the Department of Agricultural Economics at Purdue University, flour and potatoes are pretty much the only food prices that have seen an actual decrease from last year.
"Prices for these particular items are lower today because we've been able to work our way through some of the COVID-related supply chain disruptions that were still hampering many food markets last summer," said Lusk to TODAY Food.
So if you're looking to save a buck, there's never been a better time to make mashed potatoes and bake bread. You'll have to pay a premium, however, if you want protein.
Lusk painted an alarming picture as he described one of the many reasons we are seeing a price increase just about everywhere when it comes to food. "Food prices, across the board (at home and away from home), are up 2.4% in June 2021 relative to June 2020," he said. "Most of the increase this summer is a result of increasing prices of food eaten at restaurants. Compared to last summer, prices of food eaten away from home are up 4.2% — substantially higher than the typical rates of annual increases."
True, when the country opened up it was like moths to the flame as people desperate to get out of the house did exactly that. They missed their local restaurants and flocked to any establishment that was open for business.
"One of the reasons we're seeing prices of food away from home increasing is that, as we are coming out of the pandemic, more people are eating out, and that extra demand is putting pressure on restaurant prices," Lusk explained. "Moreover, wage rates for restaurant workers are on the rise, which is putting pressure on restaurant food prices."
So, while we may be seeing a downtick in food prices as they relate to potatoes and flour, the rest of the food market is not enjoying this same downtick.
Based on data from the U.S. Bureau of Labor Statistics, five of our nearly daily staples have risen in price. Bacon has shot up 15.6% since last June and in that same time period, whole milk has seen an 11.2% jump, eggs are up 5.7%, ground coffee is up 1.9%, and bananas are up 1.2%.
These numbers, on the surface, may not look like much, but as you add these things up at your local market, the jump in food price will make a dent.
Article continues below headlines
---
Not to paint an even bleaker picture, Phil Lempert, the Supermarket Guru, explained to Fortune what we have to look forward to. He says to expect anything that touches an animal to go up in price. He isn't talking only meat, but cheese, butter, eggs will see a jump. He also says anything that comes in aluminum will be jumping in price. Big brands such as J.M. Smucker and Coca-Cola have already announced price hikes based on commodity costs.
How do we offset this? Can we? It seems like for the most part we, the consumer, have been backed into a corner. There are definite ways to cut costs, but with today's food prices, one must be diligent.
Find the cheaper grocery stores. Have a plan on ways to attack those rising food prices. Stick to that plan. Whatever you do, don't go the grocery delivery service route unless you wish to pay for an additional delivery charge, fees, and tips, as well as items that more than likely are priced higher than they normally would be if you went into the store yourself.
We wish we had better news when it comes to actual food prices dropping, but unfortunately, that isn't the case. Right now, it all comes down to being smart and beating the system.
Again, good luck.