The Food and Drug Administration inadvertently revived a dangerous social media trend when they issued a warning urging individuals not to cook raw chicken in Nyquil.
Every few months, word of a new viral TikTok challenge hits social media and news outlets. But knowledge of the latest "viral" trend came from an unusual source – the FDA. Last week, the government agency issued a dire warning, advising people that cooking NyQuil chicken was dangerous.
Their warning came in a press release featuring the headline: "A Recipe for Danger: Social Media Challenges Involving Medicines." The government agency advised social media users (and others) that cooking your chicken in medication was a recipe for disaster. And their reason for the warning?
The release stated that a recent trend called NyQuil chicken was going viral. The FDA wanted to take the precautionary step of reminding people that participating in this challenge would have toxic results. But reporting from multiple news outlets suggests this warning came out of the blue.
Back in 2017, NyQuil chicken originated on 4Chan as a joke. It was short-lived, and there are no indications that it spread to other social media sites until recently. In January, it found a foothold again, this time on TikTok.
Apparently, it floated around TikTok for a while before fading away again. And it is no wonder. The photos and videos of raw chicken getting cooked in NyQuil are….less than appealing.
Then, seemingly out of the blue, the FDA issued its warning urging people to avoid NyQuil chicken. Thanks to the press release, everyone was talking about it. News of the challenge made its way around social media and late-night talk shows.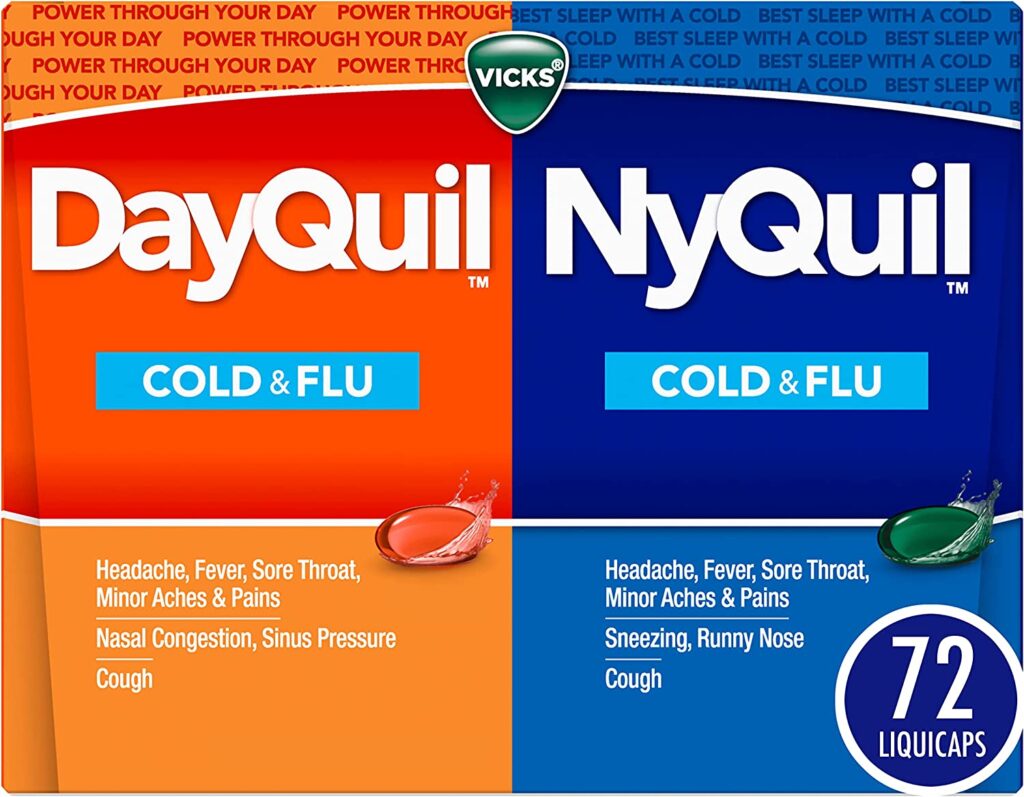 Even state and local police departments jumped into the mix, issuing their own warnings against the viral challenge. Unfortunately, it turns out that the NyQuil chicken challenge wasn't even a thing. It only gained traction after the FDA decided to get involved.
Engadget reported that TikTok quickly looked into the search history for this dangerous challenge. They found that before the press release, only five users searched for NyQuil chicken. But after the press release – that number jumped by 1,400 times.
So, it appears that the FDA jumped on what started as a joke and accidentally turned it into an actual problem. There is no indication whether or not people have taken the "challenge" and eaten NyQuil chicken. Hopefully, most will see it for what it is and stay far away from the green poultry.
And thanks to recent safeguards enacted by TikTok leadership, the days of rampant and dangerous viral challenges may end. In recent years, many of the viral "challenges" called for harmful actions – against self and others. So the social media giant has taken preventative measures to prevent these videos from gaining too much traction.
They have now begun blocking specific search terms, a list which now includes NyQuil chicken. And users who do plug those terms into the search bar find themselves redirected to a screen urging them to "stop and take a moment to think." The company hopes that is enough to curb the trend of dangerous challenges posing as funny internet pranks or memes.