Well, here are. Now chicken lovers can rejoice because there is a new Applebee's lip gloss you can purchase.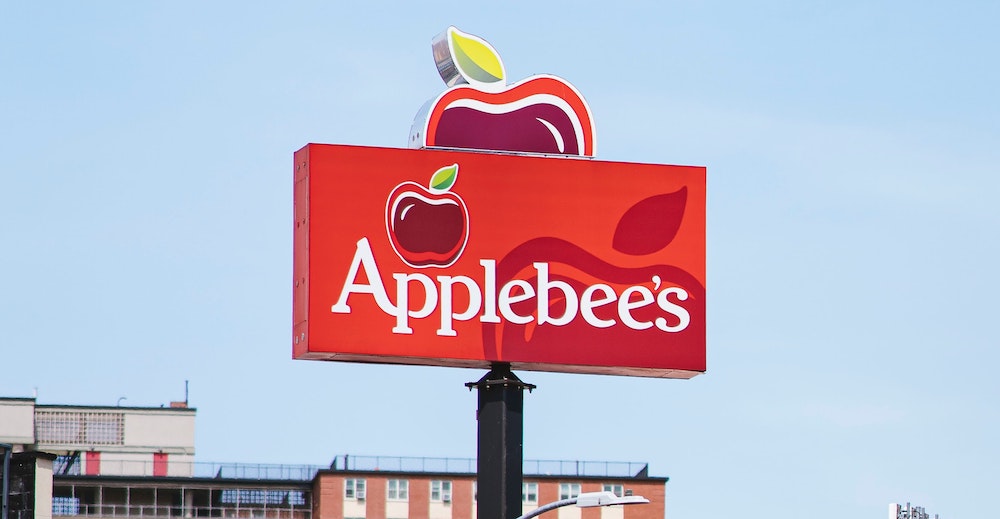 We're experiencing a genuinely unhinged era for food creations. From beverage companies brewing beer with hot dog water to burger-flavored candy corn, food brands are attempting to make the wackiest creation for more press and sales. Now, one well-known dining chain is promoting lip gloss flavors that exist on the fringes of reality. Applebee's will release a chicken wing-flavored lip gloss for all the chicken and lipstick aficionados out there. The Applebee's lip glosses are supposed to taste like four of the company's iconic wing sauces that are served at their locations.
Applebee's and makeup brand Winky Lux have collaborated on this unexpected lip gloss line. The four Applebee's lip glosses are supposed to emulate the flavors of the restaurant's table sauces. Appropriately called Saucy Gloss, the four shades are completely wearable, with all the sleekness and shine of eating a plate of wings without physically doing so. Each Saucy Gloss flavor will be sold for $18 a piece, ranging from "Honey BBQ-T," a honey barbecue flavor, to "Get Me Hot Buffalo," a creamy take on the iconic American wing sauce. If you want to try out all four glosses, you can buy the box set for $65.
To promote the line, the company released a music video and song about Applebee's lip glosses. The video was uploaded to Applebee's personal YouTube account a few days ago, featuring dancers, fun choreography, and a vivacious rap that includes each lip gloss flavor. The music video was directed by Hannah Lux Davis, who has directed shoots for Doja Cat, Demi Lovato, Ariana Grande, and Katy Perry. The song's chorus features a nod to the lip gloss flavors, singing "taste my face" across an electrifying techno beat. If it wasn't a promotion for BBQ-flavored makeup, this jam could've ended up in clubs across America.
So how did this collaboration form? Winky Lux founder Natalie Mackey said the partnership began with a simple LinkedIn message from an Applebee's rep. The DM included minimal information about Applebee's lip gloss idea but did ask Mackey if they were able to make gloss taste like BBQ. That simplistic message galvanized Mackey to work with the dining enterprise, ready to create a genuine one-of-a-kind product. Winky Lux quickly started experimenting with common sauce ingredients like garlic and honey, eventually producing lipstick that smelled and tasted like chicken wings.
Though Applebee's lip glosses are modeled after four different chicken wing sauces, Winky Lux wants to remind the public that lipsticks are more emulations of the flavors rather than identical replicas. Certain ingredients couldn't be used in lip gloss since they degraded the quality of the product. Real sugar, incorporated in many wing sauces, couldn't be added to lip glosses because it made the makeup too sticky. Due to that removal, all of the released lip glosses taste entirely savory, even though the actual sauces have a larger depth of flavor.
The Applebee's lip glosses are a wild invention that thankfully materialized due to the dedicated makeup brand Winky Lux. It's unclear how long the restaurant chain will sell these wing-flavored products, so buy your BBQ lip glosses before supplies run out.