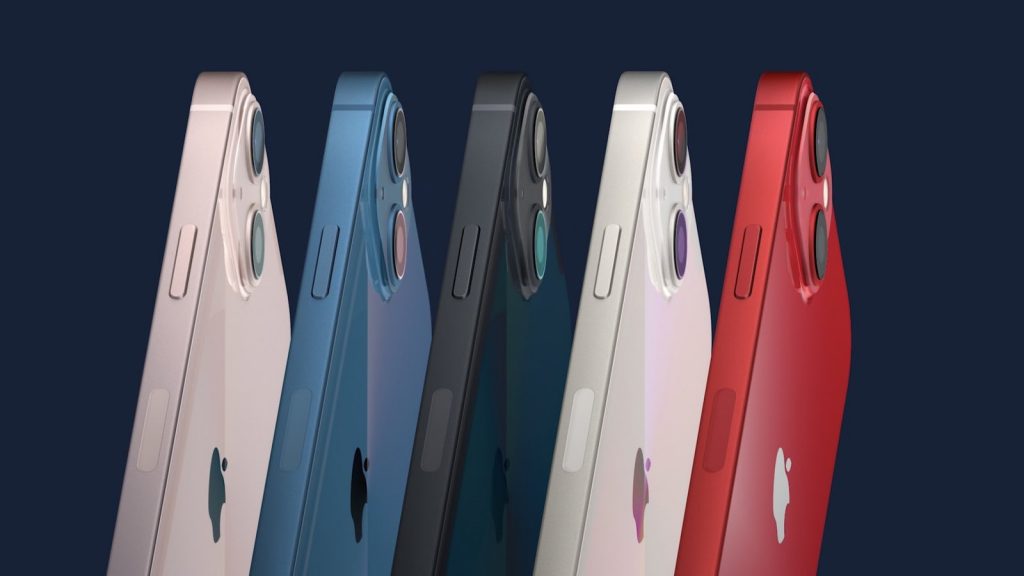 Thanksgiving is lurking right around the corner and with it the "official" start to the holiday shopping season. Black Friday follows and that typically is the day (a long one for many shoppers) where deals of tremendous magnitude can be had. But if you're a fan of Apple products, you know it is rare that you will find any deals on Apple's website or in their stores. Fear not, there are a number of third-party retailers who offer a discount or two on Apple products. We are finding ours for you on Amazon.
If you've been wise enough to start checking prices early, you've probably already seen a number of solid deals. This is because Black Friday is no longer the one-day affair of the past. No, in today's market, Black Friday is now a season. There are pre-Black Friday holidays sales after pre-Black Friday holiday sales.
Retailers have caught on to the public's shopping needs and this year, probably more so than ever in the past, it may be a necessary evil. With all the supply chain issues we've seen across the globe, with all the workforce shortages we've seen across our country, getting products to consumers has been trying at best in some markets.
So, most retailers have jumped the Black Friday gun and have jumped in by a bunch. Consumers have been treated to a number of pre-Black Friday deals coming at such a fierce pace and discounted price that it makes one wonder just how good the real Black Friday deals will be.
As for Apple, it can be very difficult many times to see any type of discount on their products, so when we are able to find some, we try to get them out to our loving TMB readers, so here they are. We've put together a nice list of Black Friday deals that should make any Apple product fan happy. Heck, any price drop on an Apple product is good news.
The deals we've found pre-Black Friday can be found on Amazon. Here's what we've got for you.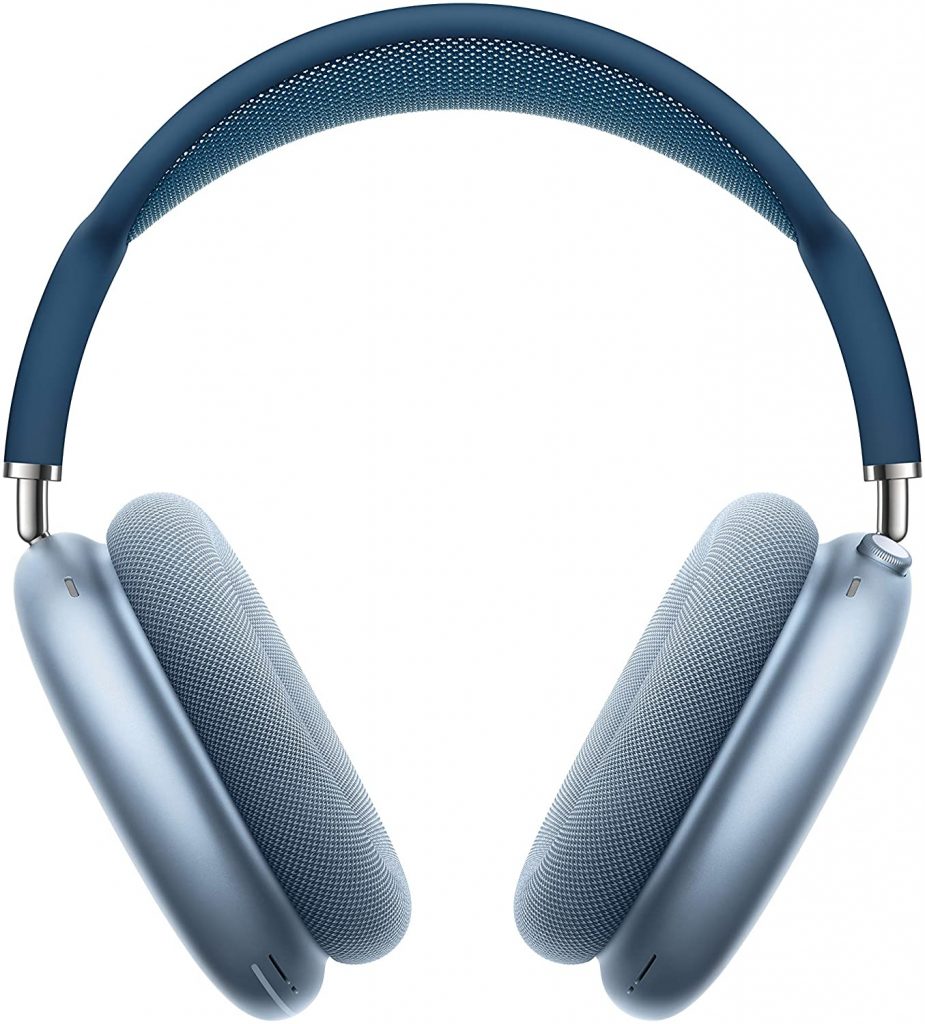 WHY WE LIKE IT – The AirPods Max is the latest in headphones design from Apple. Top of the line, slick and sleek, and built for comfort, these are one of the best products coming from a company that prides itself on good products.
This headphone comes equipped with the Apple-designed dynamic driver that provides high-fidelity audio. Its active noise-canceling will block out any outside noise so you can completely immerse yourself in your music. It also has a transparency mode that allows you to hear and interact with the world outside of the music.
The AirPods Max is built with spatial audio with dynamic head tracking so as you move, so does the sound as it provides theater-like audio that surrounds you. The mesh canopy and memory foam ear cushions provide a comfortable and exceptional fit.
PRICE – $439.99 on Amazon. You save $109 on the original price.
Article continues below headlines
---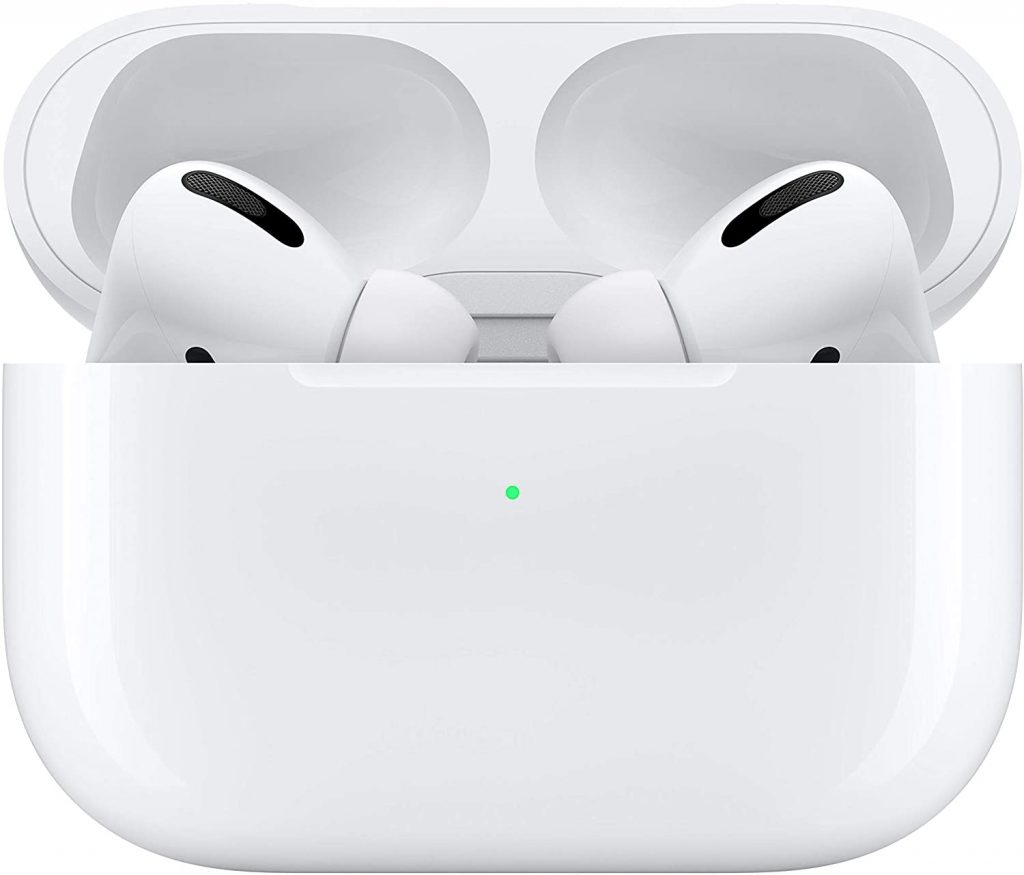 WHY WE LIKE IT – These earbuds are built for those who don't care to have the headphones wrapped across their head. They offer active noise canceling to block out the world outside but also include Transparency Mode in case you need to let some of that outside world in.
The Spatial Audio with dynamic head tracking allows for sound all around you. The buds come with three sizes of soft silicone tips for a great fit for any size ear.
PRICE – $169.99 on Amazon. You save $79 on the original price.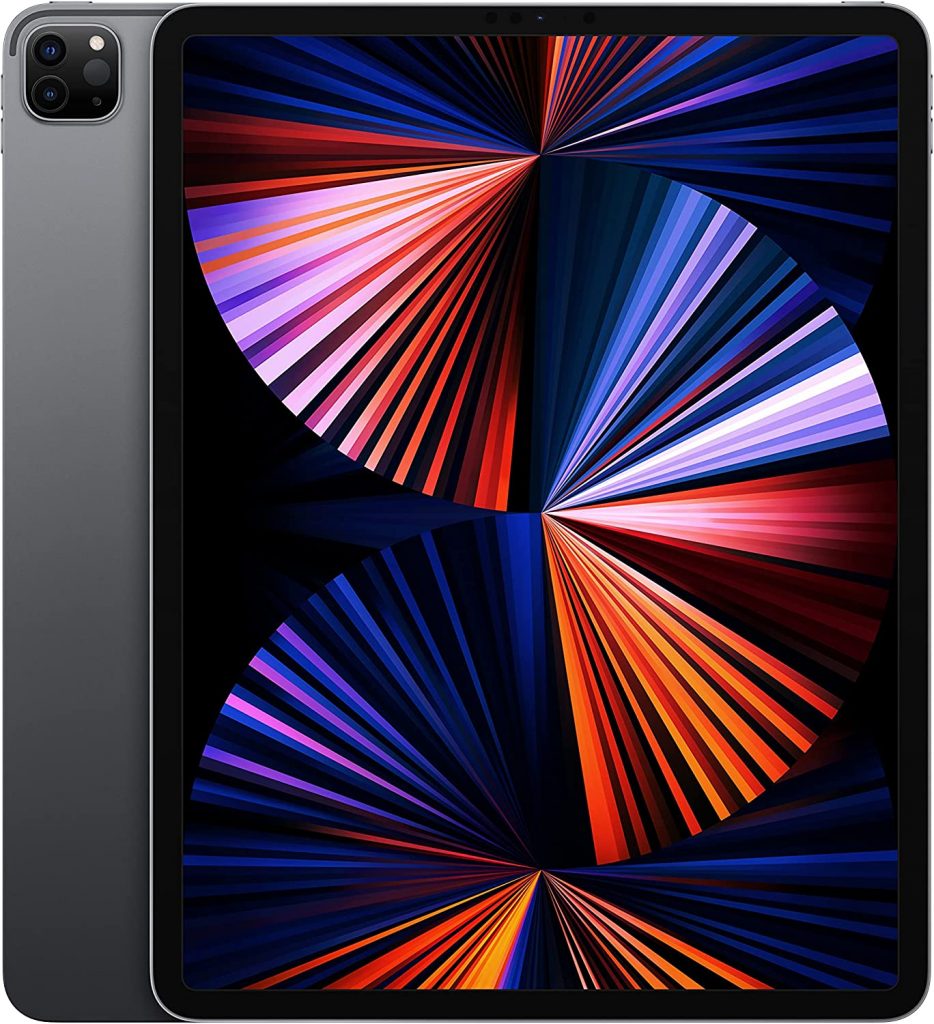 WHY WE LIKE IT – We have found not only one iPad Pro but two that are offering a discount. The first is the 12.9-inch iPad Pro with Wi-Fi and 128GB memory. This unit has Apple's new M1 chip allowing for next-level performance.
The display is a brilliant Liquid Retina XDR display with True Tone, ProMotion, and P3 wide color. Your eyes will fall in love. 12MP Wide camera, 10MP Ultra-Wide camera, and LiDAR Scanner for immersive AR. You will get an all-day performance with an amazing battery.
The second deal we found is actually the exact same iPad Pro, but this one comes offered with Wi-Fi and cellular capabilities. The remaining specs are the same.
PRICE – $999 on Amazon for the wi-fi iPad Pro. $1,199 on Amazon for the wi-fi/cellular iPad Pro. You save $100 on both models.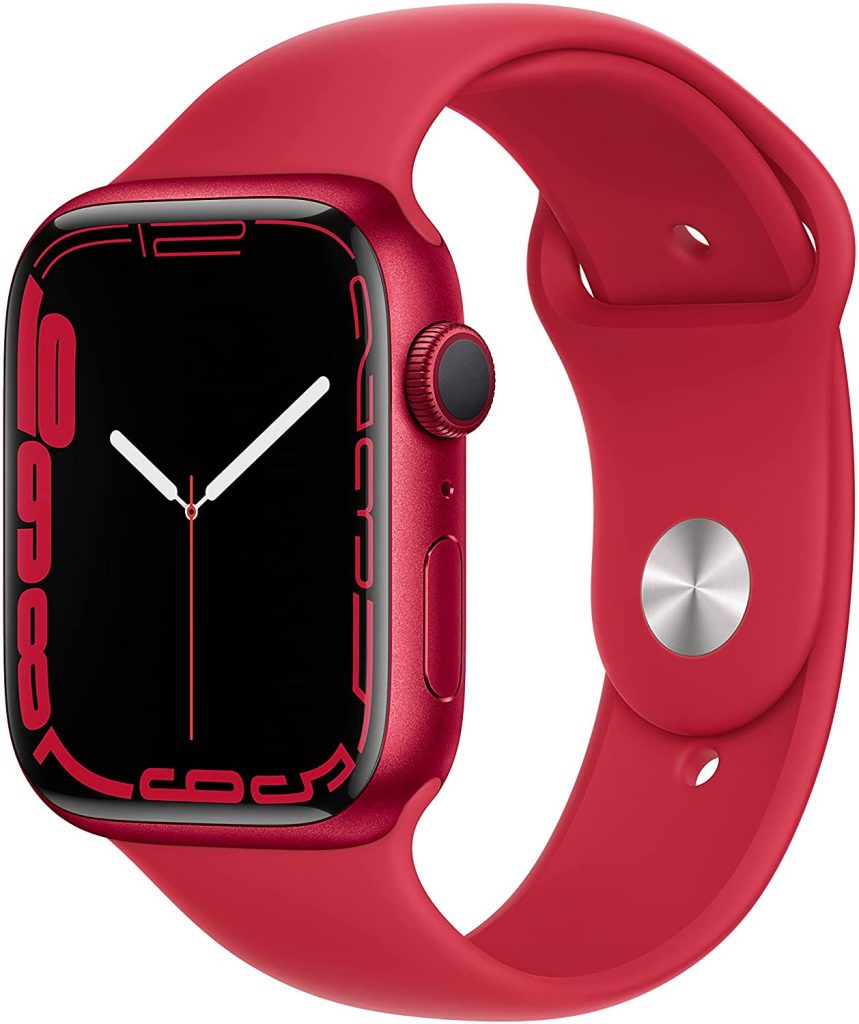 WHY WE LIKE IT – The brand-new Apple Watch Series 7 with its Always-on retina display offers users 20% more screen area than its predecessor, the Apple Watch Series 6. It comes equipped with Apple's most crack-resistant front crystal seen on an Apple Watch. It is IP6X dust resistant and has a swimproof design.
Built for health, you can track your heart rate, measure your blood oxygen, and take your ECG anytime and anywhere. Of course, Series 7 will track all your workouts from tai chi and pilates to running, yoga, and swimming.
If the price on the new Series 7 is a little more than you wish to pay or perhaps you don't need all the fancy new additions, Apple is still selling its Series 6 Watch at a great price. It offers many of the Series 7 abilities, just on a smaller scale. It is still a very solid watch.
PRICE – $409 for Series 7 on Amazon. $384.98 for Series 6 on Amazon.

WHY WE LIKE IT – If you have an iPad Mini (6th generation), iPad Air (4th generation), iPad Pro 12.9-inch (3rd, 4th, and 5th generations), iPad Pro 11-inch (1st, 2nd, and 3rd generations), then this pencil is what you need.
You will virtually have zero lag with this 2nd generation pencil. You will also get pixel-perfect precision. Its tilt and pressure sensitivity allows you to create amazing paintings or sketches.
PRICE – $99.00 on Amazon. You save $30 on the original price.
FINALLY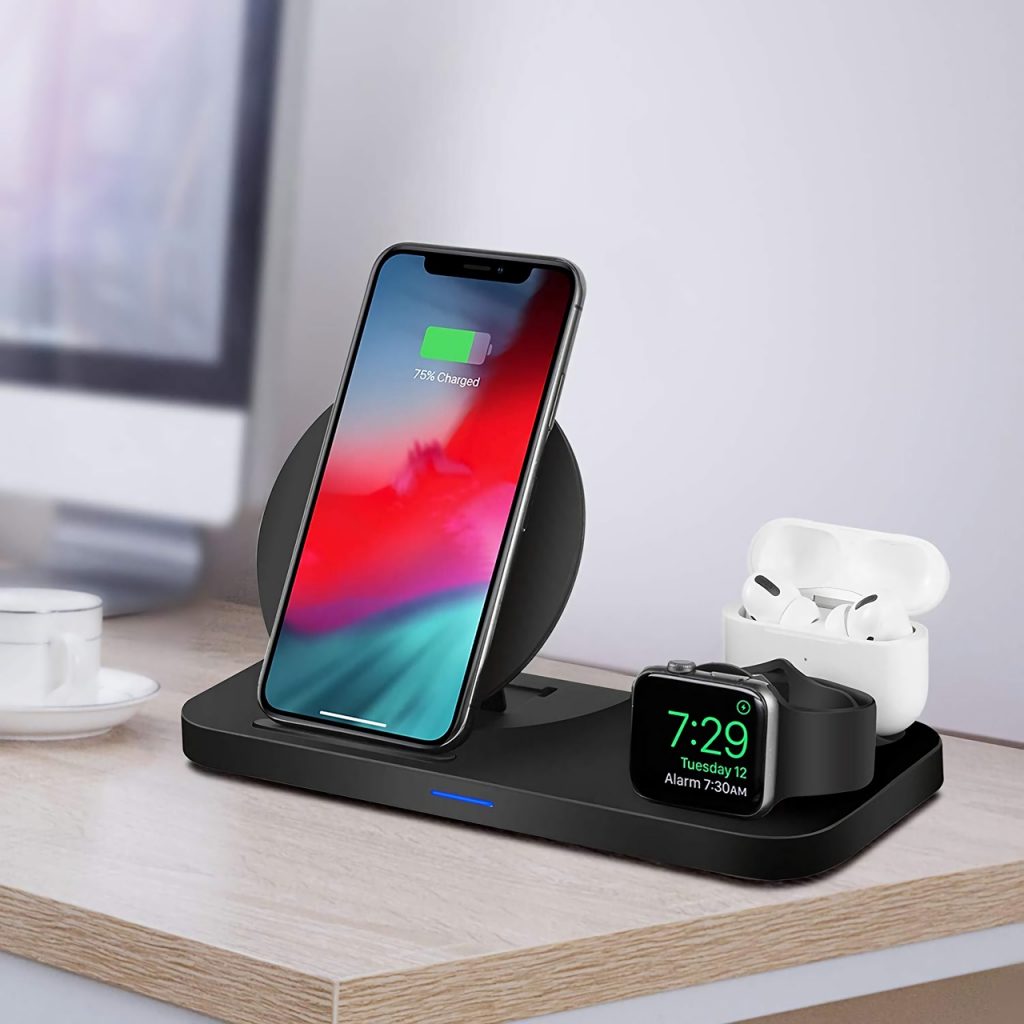 Since 1961, the term Black Friday has been in use. It was first uttered by Philadelphia police as their description of the heavy vehicular and pedestrian traffic they saw the day after Thanksgiving. While it has been used since that time, it wasn't until the early 2000s that retailers really began to cash in on the term.
Black Friday deals consisted of huge discounts on major products and as it evolved, the discounts got steeper, and the store hours shifted to allow shoppers earlier access. It worked and Black Friday has become an unofficial official holiday unto itself.
Apple has been one company loathe to see price drops. Most price discounts come from third-party retailers and even those aren't super huge. The above discounts are some of the best that can be found, so if Apple is your choice, you may want to act on those now. You won't find these discounts in an Apple store or on their website.