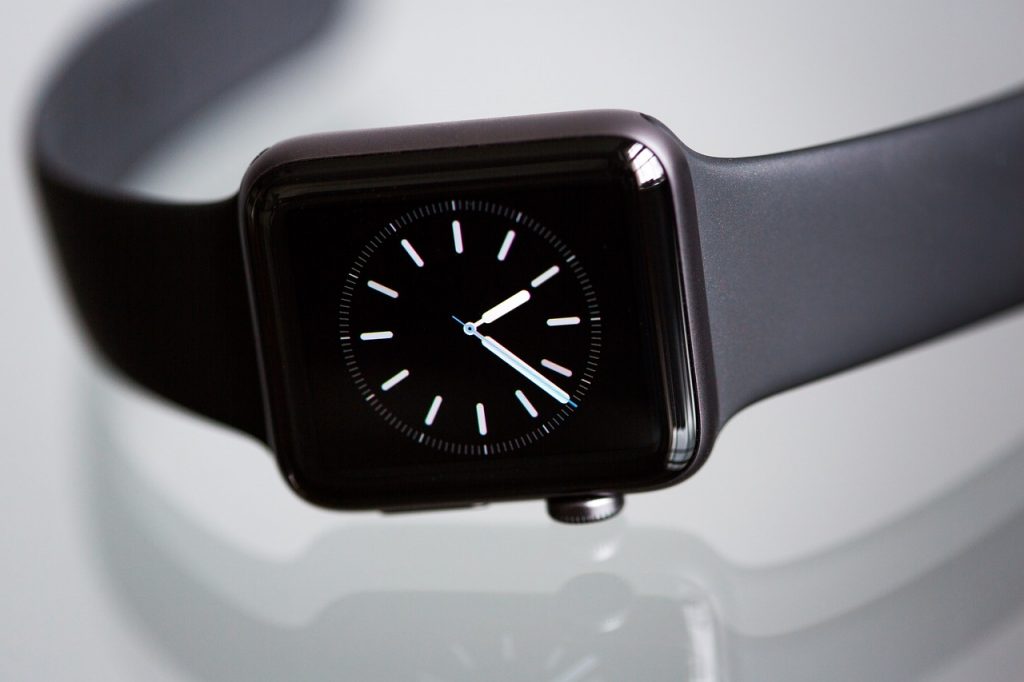 If you're an Apple Watch fan and you're looking to upgrade, the Apple Watch Series 7 is the newest watch Apple has to offer. You will also see that it is the most expensive watch Apple has to offer. But as it is the newest, that shouldn't come as any surprise.
Sometimes, though, the most expensive model doesn't always add up to be the best. As with anything you plan to purchase, options are always good to have. The same goes for the Apple Watch. Yes, the Series 7 has some new tricks up its sleeve, but when compared to one of their lesser models, the Apple Watch SE, are these new features worth the cost?
It comes down to how you plan on using your watch. If the plan is to get the Series 7 for more details on your health, then the Series 7 is your best bet. But if Apple Watch's core functionality is what holds your interest, you won't be giving up much if you instead choose the Apple Watch SE.
With that in mind, we are going to take a look at Apple's best watch (Series 7) and compare it with the much cheaper Apple Watch SE to see if saving you money is going to make a big difference in the long run. Remember, much of your choice should come down to how exactly you plan on using the watch.
SIZE MATTERS OR DOES IT?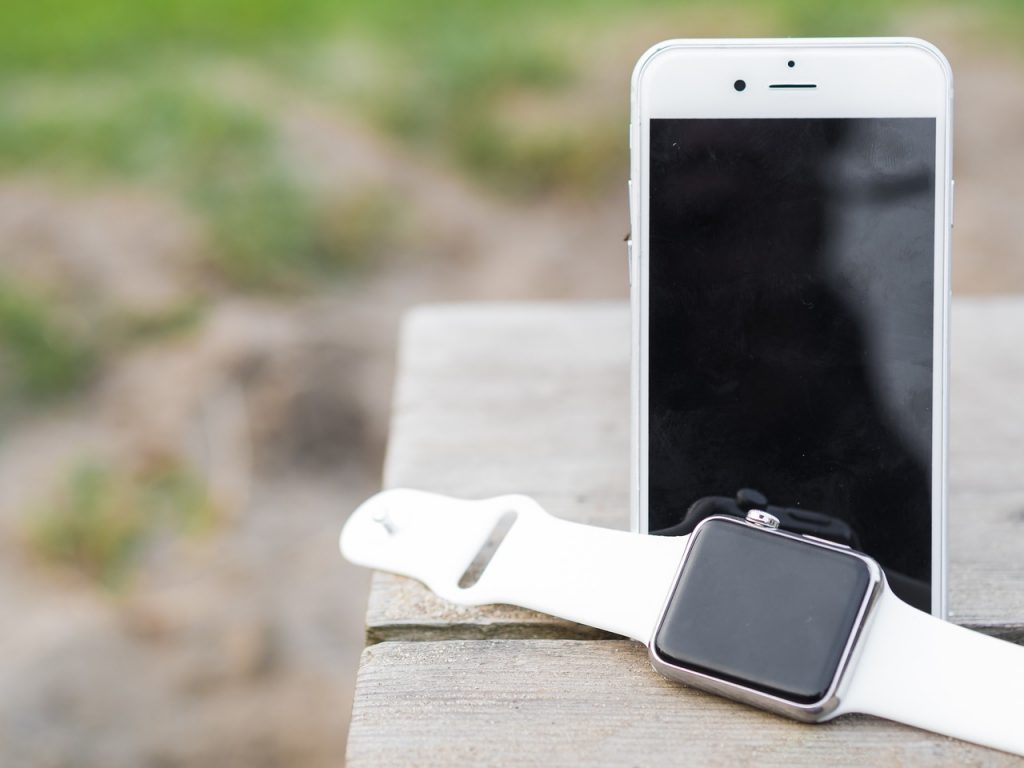 One of the first things you will notice is the screen size difference between the two. This difference also changes what features you will have access to.
The Series 7 boasts the largest display of any other Apple Watch. While the watch dimensions aren't that different, the display screen is bigger because Apple minimized the borders that surround the screen.
Size-wise, the Series 7 is a bit larger, offering watches in 41-millimeter and 45mm sizes. The Watch SE comes in 40mm and 44mm sizes. The bigger screen means that the Series 7 can offer two new watch faces to go along with an on-screen keyboard and two additional text sizes. These new features are not available on any of the other Apple Watches, including the SE.
Although the Series 7 allows you the opportunity to respond to text messages or emails, is that truly something you want to even attempt on such a small screen? Can you imagine trying to type something out on your watch when you can easily just whip out your phone to take care of business?
Apple's new keyboard isn't designed to fit the SE screen, but the SE screen is definitely big enough to read news stories or messages. So yes, the Series 7's screen does offer a little more space, but is this enough for you?
THE COLOR SELECTION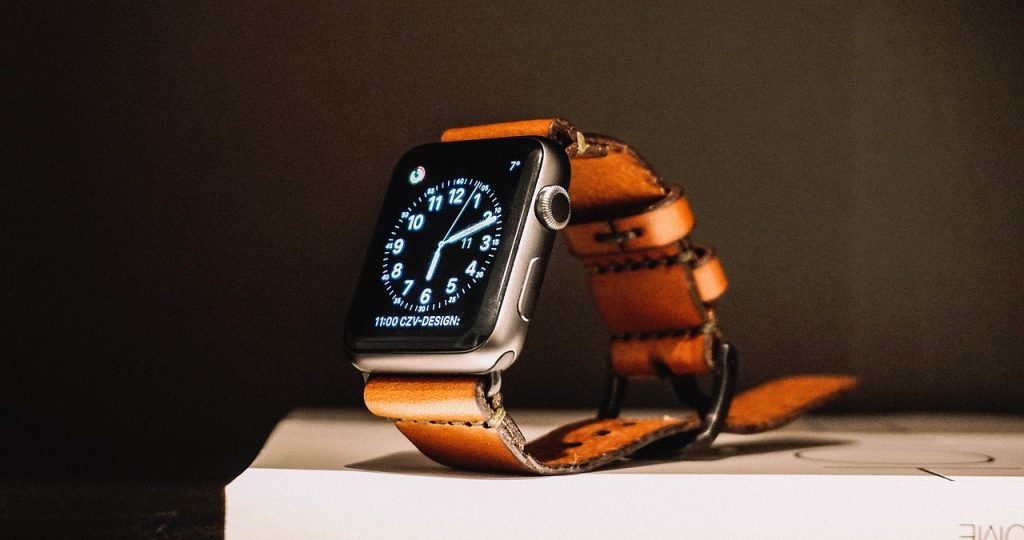 We know how some of you can be pretty particular in the look of your watch, so the new Series 7 could answer that issue. The Series 7 has three choices in terms of finish. They are aluminum, titanium, and stainless steel. Of course, those latter two finishes will drive up the Series 7 prices by a significant amount.
In terms of new colors, the Series 7 comes in midnight (black), starlight (a mix of silver and gold), green, blue, and red.
Article continues below headlines
---
The Watch SE is only offered in aluminum finish. It also only comes in three colors – space gray, silver, and gold.
ALWAYS ON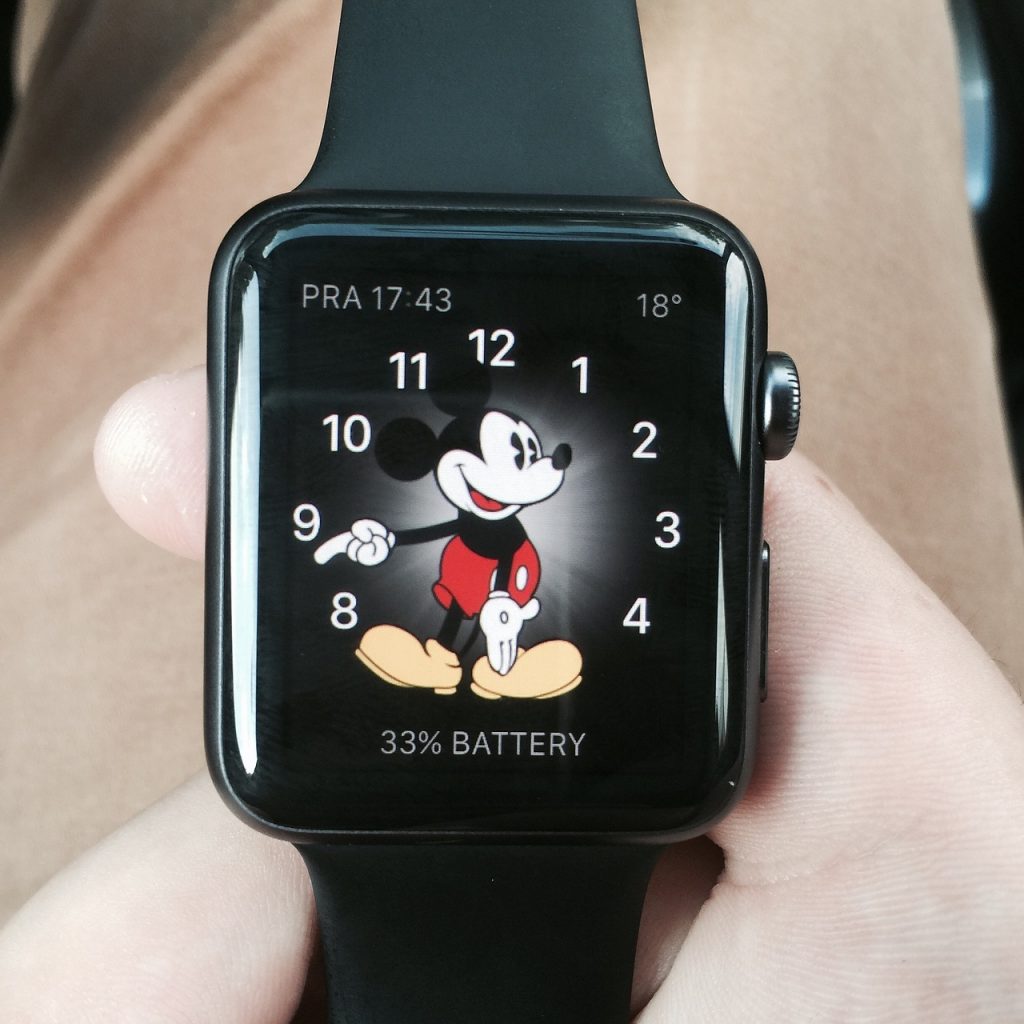 This is another perk the Series 7 offers that the SE doesn't; the always-on feature. For some, purchasing a watch also means you like to show off your watch face. With the Series 7, you can do this consistently, even when your wrist is down, or the display is idle. The Watch SE does not have this ability.
To some, this could be a deal-breaker. We will stress "could be" because some don't mind the black display, and some don't feel the need to show off their watch face. There are others, though, who prefer the ability to glance at their wrist for the time instead of lifting their wrist to the proper angle or tapping the screen to turn it on. It's all about convenience.
TRACKING YOUR WELLNESS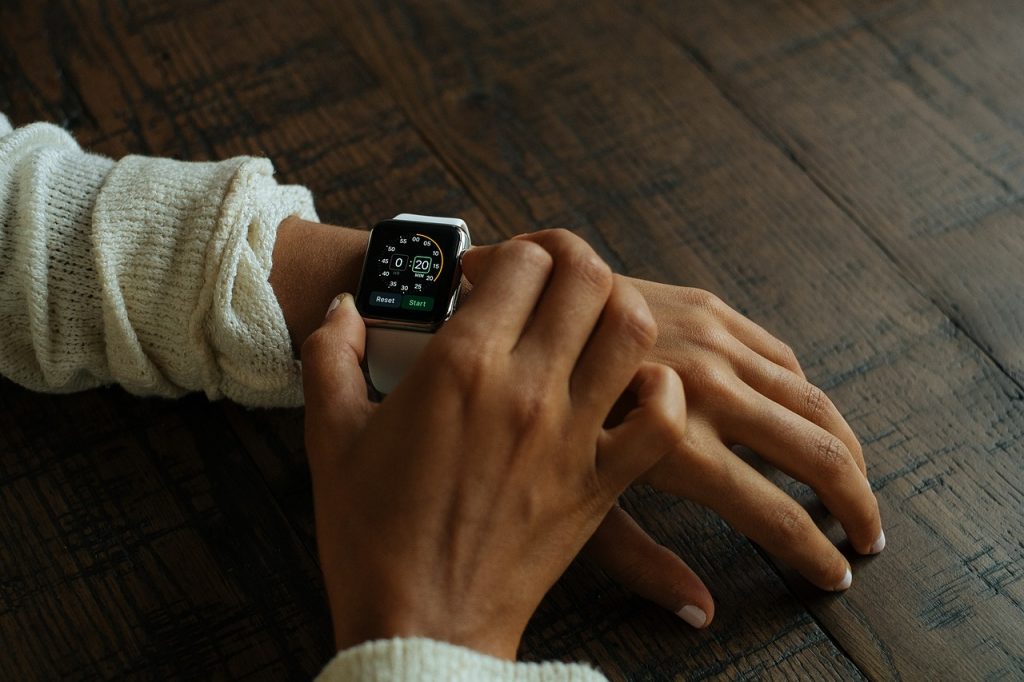 It's amazing what smartwatches can accomplish. Gone are the days of simply telling time and reminding you of what day it is, now they can be so informative and complicated. But that is why people flock to them.
With the Series 7 and the SE, both smartwatches do the same thing. They both can track your heart rate, they can tell you how many calories you burn, and they can tell you just how far you ran or how many steps you walked in a day.
Both watches also include tools that runners will love. They have a GPS, an optical heart rate sensor, an always-on altimeter that tracks elevation gain or decline in real-time, and a compass for exact navigation. They also both offer users the same selection of exercise in their workout app and Apple's signature Activity Rings.
Now, if you are one of those types who needs a better handle on your health, who really desires to get into the nuts and bolts of it, then the Series 7 is going to be your choice. The blood oxygen sensor is just one of the advantages. Wish to take your ECG from your wrist? Well, the Series 7 also comes with an electrical heart sensor. But truthfully, do you really need these sensors?
Apple warns that these new additions are not intended for medical use, only as a means to keep you aware of your general health. They aren't there to give you medical advice. So, Series 7 is probably best suited for those who really need or want to keep a much closer eye on their overall health. The SE seems like it would be plenty good for most.
Both the Apple Watch Series 7 and the SE share a number of safety features as well. These features include the ability to contact emergency services internationally, call for help with Emergency SOS, they can automatically detect when you've taken a nasty fall, and they can also alert you when your surrounding noise levels are so bad, they can possibly damage your hearing.
MORE SIMILARITIES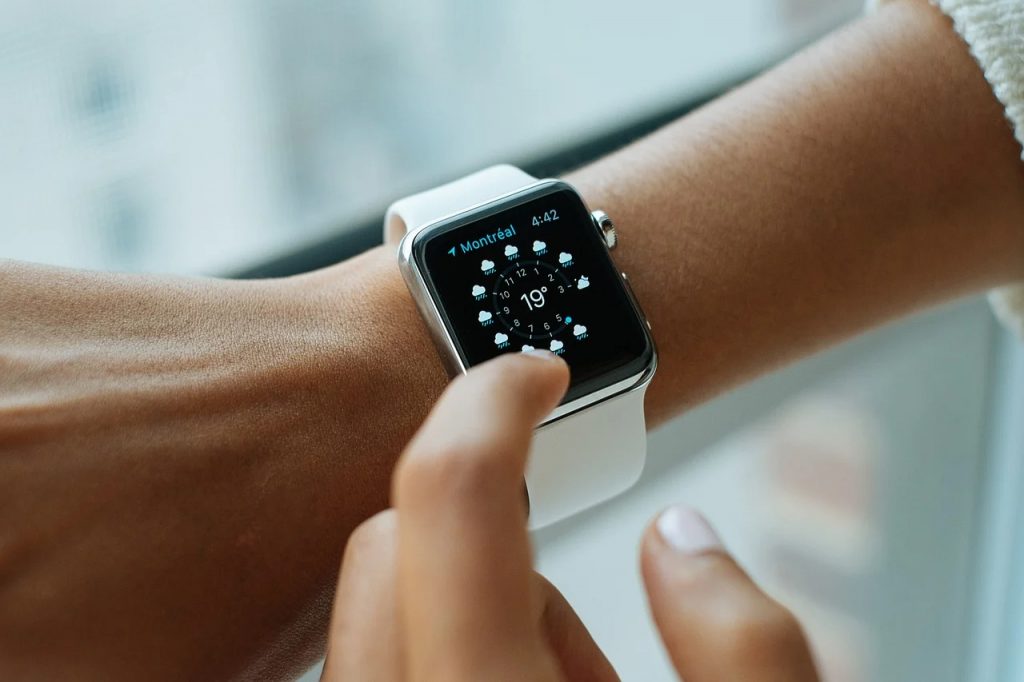 On top of having a number of similarities in the health-tracking department, both Series 7 and the SE have a number of the same functionalities. Each Apple Watch supports Apple Wallet and Apple Pay. They both allow you to view messages on your wrist.
Both smartwatches come with a speaker and a microphone so you can take phone calls and interact with Siri. They both also include 32GB of storage. You also have the choice with both watches to purchase with GPS only or GPS and cellular connectivity combined.
BUT THEY ARE DIFFERENT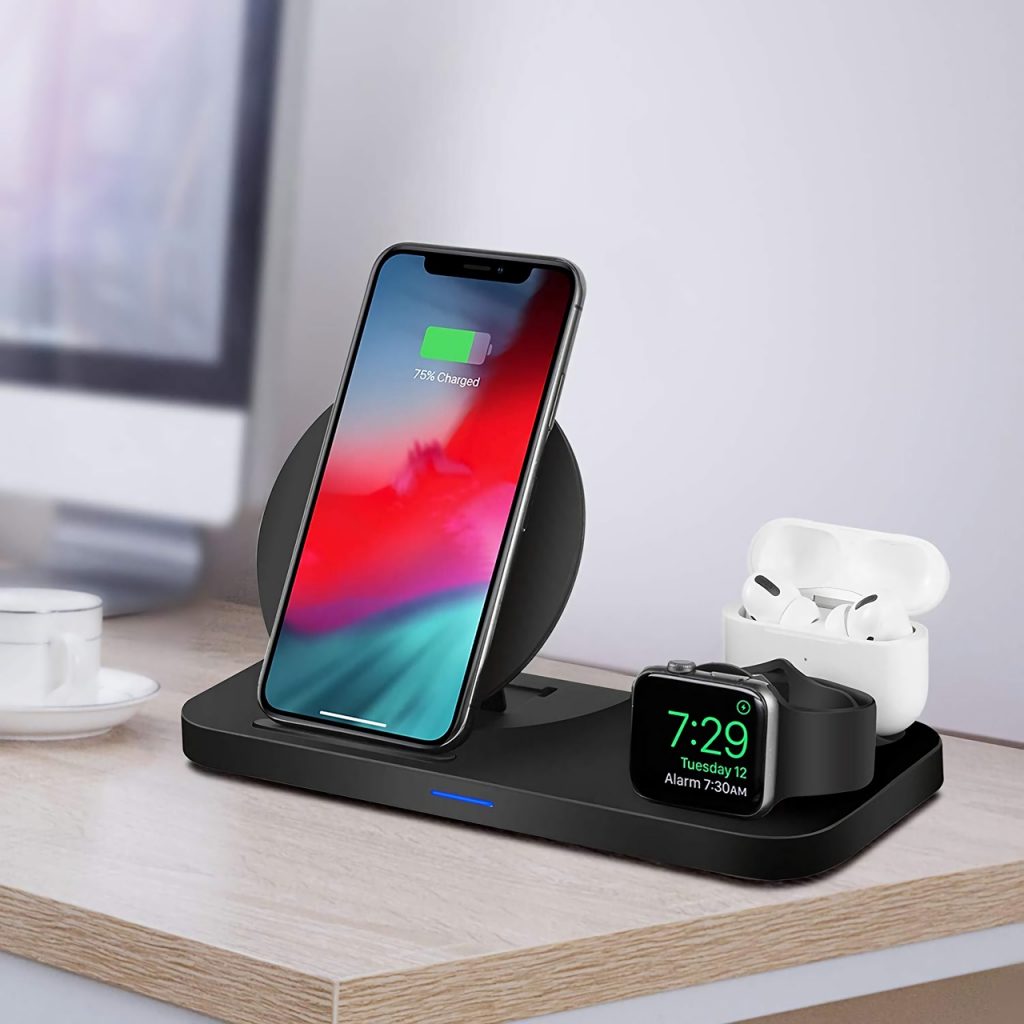 This is another big difference, but it should be expected with any new model. The processor in Series 7 offers a 20% faster performance than the SE. Series 7 comes equipped with the Apple S7 chip, a nice upgrade from the SE, though some may not even notice the bump.
The Series 7 also features Apple's U1 ultrawideband chip, which the SE does not have. This chip, which Apple also uses in its iPhones 11, 12, and 13, makes it much easier for the Series 7 to communicate with any nearby devices.
While the ultrawideband tech isn't new, it is relatively new to devices such as phones and smartwatches. For that reason, there isn't much functionality built around the Apple Watch other than making it easier for Apple devices to communicate better with each other.
THE BATTERY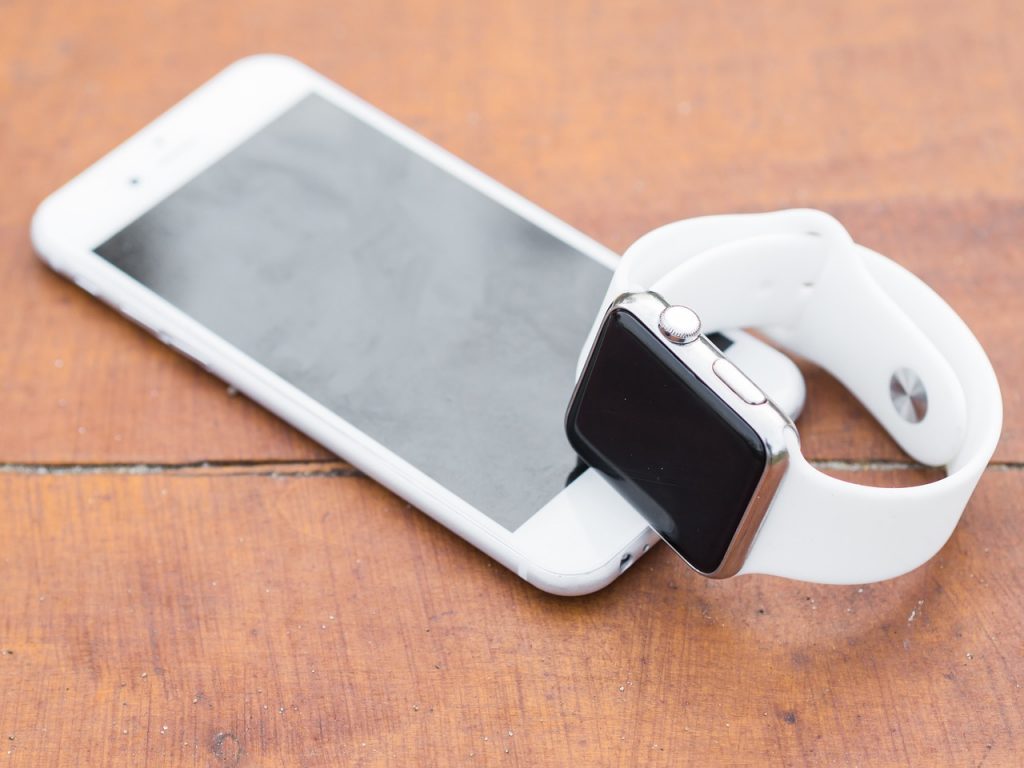 So, what kind of a charge do we get with each Apple Watch? Since the watches were also designed to track your sleep, they are in constant use. Apple has designed the Series 7 to lessen the time it will take you to power up, which will make it easier to fill up your battery after sleep tracking.
The Series 7 has some internal changes and a faster charger that will get your watch up to 80% in 45 minutes and 100% in about 75 minutes. The SE takes about 1.5 hours to hit 80% and 2.5 hours for a full 100% charge. Are these numbers enough for the additional cost?
IS CHEAPER BETTER?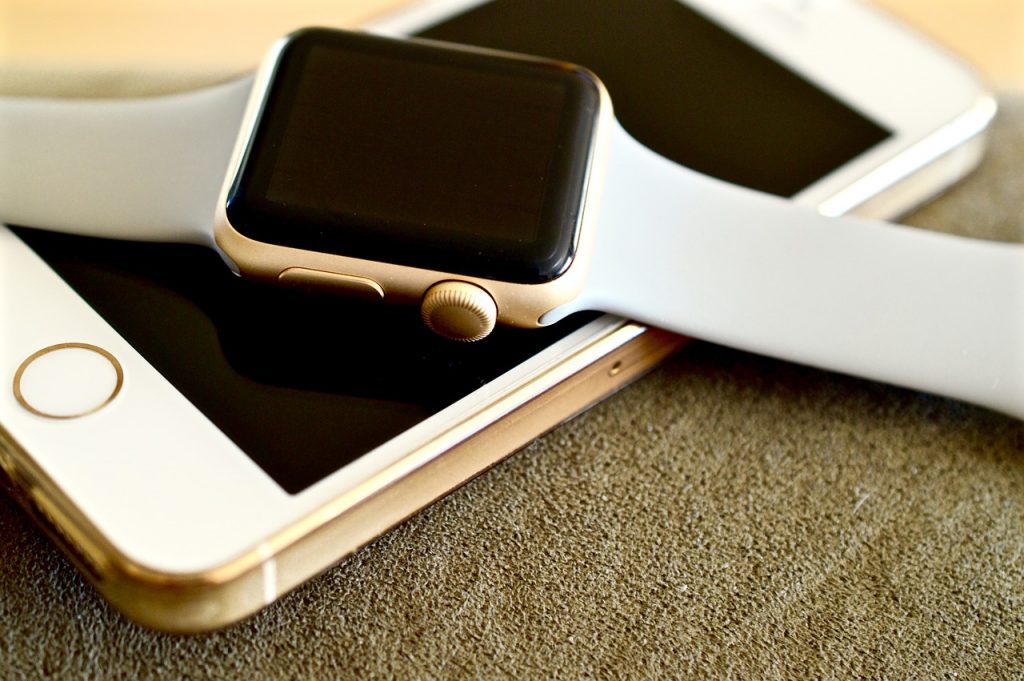 We've hinted around the price long enough, so let's get to it. The Series 7, with all its additional features and upgrades, comes with a starting price tag of $399. The Apple Watch SE, with numerous like abilities, has a starting price of $279.
So basically, it is going to come down to what features you want versus what features you need. You can't deny the Series 7 is a nice upgrade, with a few nice new features. But is it enough for the price difference?
The Apple Watch SE is a solid watch and does just as much of the basics as the Series 7 does. Its solid price point may have you thinking that sometimes, cheaper is better.