DoorDash is testing out its drone delivery service in the small community of Logan, Australia.
DoorDash has teamed up with Wing, a subsidiary of Google's parent company Alphabet, to give shoppers the option to have certain orders delivered by drone. Beginning this week, a small number of people in Logan, Australia can order some convenience and grocery items through the "Air" section of the delivery app and receive their items in 15 minutes or less.
During checkout, users will be prompted to select a delivery area for the drone to drop off their package. The DoorDash app will ask them to confirm that the drop zone is clear before their order is completed, Engadget reports. Wing has been pilot testing its drone services in the Australian city for a few years and plans to expand availability in the coming months.
Speaking about the drone delivery option, General Manager of DoorDash Australia, Rebecca Burrows said it's a priority for the online delivery platform. "We cannot be more excited to be at the forefront of drone deliveries," she said on the company's website. She added that Wing affords customers the convenience and speed of air travel deliveries of well-known local products and brands.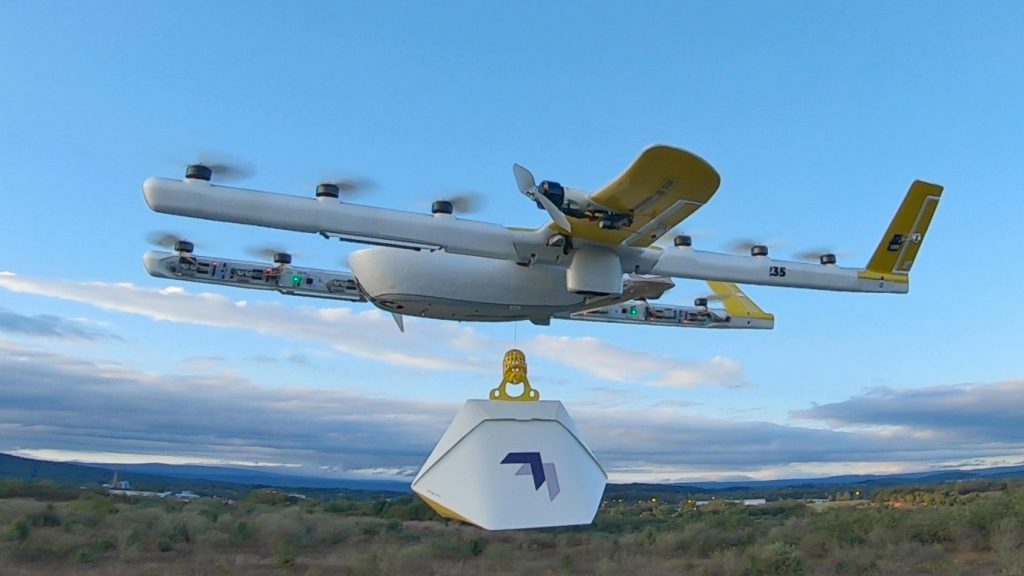 "Drone delivery can also provide an excellent complement to our ground delivery services," Burrows continued. DoorDash delivery drones create a quick, efficient delivery option for smaller orders weighing just over a kilogram. As such, they free up ground delivery services for larger packages that provide better compensation to drivers.
The partnership is a big step for Wing since it's the first time its services have been accessible through a third-party app, allowing DoorDash to use its new API to make the integration work. "While Wing has traditionally provided delivery directly to customers, to further accelerate our technology development, we'll be working with marketplaces and logistics partners to expand their delivery options," Wing Australia General Manager Simon Rossi said in a press release.
He added that Wing is focused on making fast drone delivery affordable and sustainable for DoorDash and its customers. "We see this new functionality as a logical step on this journey to make drone delivery a plug-and-play option for more businesses and consumers, no matter what app they use," Rossi added. The Alphabet subsidiary plans to expand its drone delivery to Ireland in the coming months. It's also operating in Christiansburg, Virginia, and Helsinki, Finland.
For DoorDash the collaboration cements the company's ongoing commitment to autonomous delivery technology. Last year, the delivery service provider launched DoorDash Labs – a division dedicated to building automation and robotics solutions for last-mile deliveries. The firm has also piloted delivery robots from vendors like Starship Technologies.
But DoorDash isn't alone in its shift toward air delivery. Companies like Walmart and Amazon have introduced drone delivery pilot programs in the United States. Walgreens also partnered with Wing to deliver small packages in Dallas last year. With the shift toward online shopping, drones could become a viable alternative for getting orders from people's doorsteps without a human intermediary. According to an analysis by Insider Intelligence, shipments of drones are predicted to reach 2.4 million in 2023.
---