DoorDash is parting ways with one of its most popular retailers. Customers will no longer be able to order from one particular place.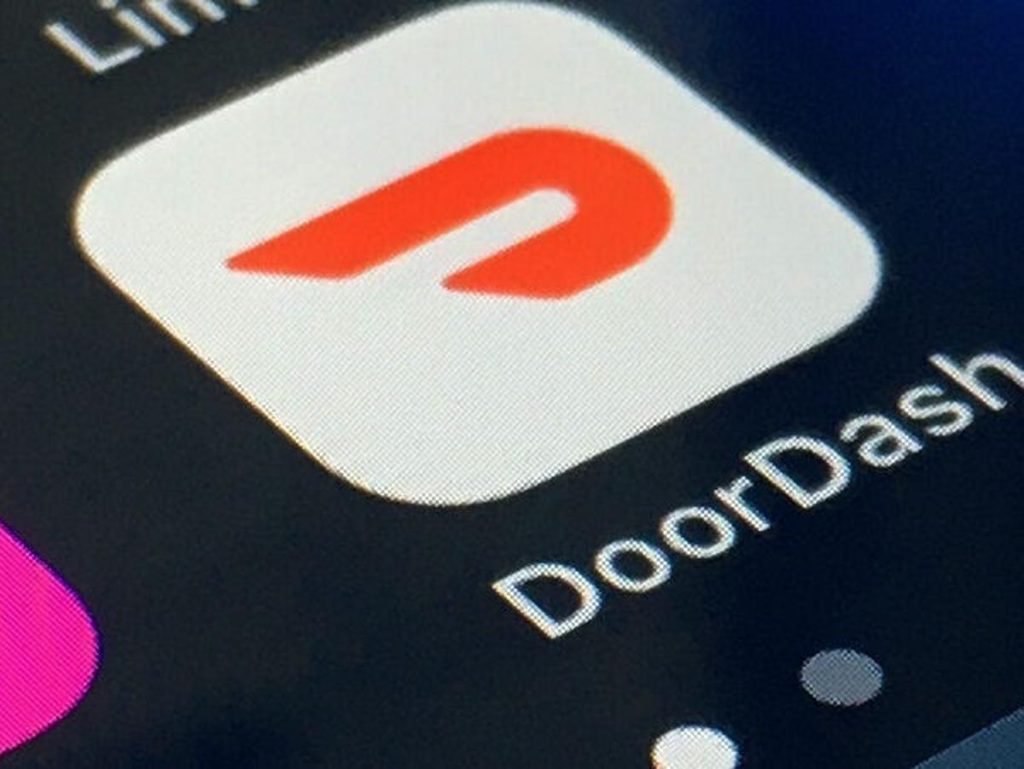 The gig-worker industry exploded in recent years. Increasingly, consumers discovered the convenience of having their favorite food or drinks delivered, which steadily drove up demand. And with it, new delivery services started popping out of the woodwork. Companies such as DoorDash have had to stay on their toes and roll out new, innovative programs to try and remain competitive. So it was a bit of a surprise when the news recently broke that they were ceasing their four-year partnership with Walmart.
This week, Insider reported that the long-standing relationship between DoorDash and Walmart would end in September. A source close to the decision told the publication that the relationship "was no longer mutually beneficial" and that it wants to "focus on its long-term customer relationships." There is no official word from either company on why the partnership is abruptly ending.
The two companies first began working together in 2018 when Walmart wanted to test the delivery of online grocery orders. They chose DoorDash for this test program, whose drivers would pick up the grocery orders directly from Walmart stores to provide same-day delivery. The project started small and focused on Atlanta, Georgia. It has since expanded into many other states.
Unlike most DoorDash orders, customers cannot place their grocery orders directly through the DoorDash app. Instead, they go through Walmart.com, and then DoorDash facilitates the delivery. It is unclear at this point whether Walmart customers will be able to order through the DoorDash app in the future.
The severed relationship may give room for some of DoorDash's competitors to gain a deeper foothold. Companies such as Instacart allow you to purchase from grocery stores through their app, including Walmart, for same-day delivery. However, Walmart itself may end up dominating grocery delivery.
An underlying reason behind the break could be that Walmart started to build its own internal gig economy in 2018. Their platform, called Spark, has grown steadily over the last few years. Recently, Spark drivers slowly started taking deliveries over from DoorDash. Now, they handle 75% of Walmart's grocery deliveries. They also have an enormous reach, servicing over 85% of American households.
Walmart also announced the news of a white label delivery service last year. It will start building out GoLocal to handle deliveries and last-mile service for other businesses. Smaller companies will likely jump at the opportunity and take advantage of their logistics expertise. Thankfully for DoorDash, this new service will not directly impact them.
Despite the break in partnership with Walmart, DoorDash continues to expand beyond just food delivery services. They already have established relationships with retail giants such as Petco and Bed Bath & Beyond. Now they have added Facebook to their list of partner companies.
Soon DoorDash drivers will handle the delivery of items purchased on Facebook Marketplace. The only caveat is that the item has to fit in the trunk of a car. So furniture purchases will get excluded from this service. 
So, while DoorDash and Walmart may be parting ways, it is ultimately good news to the consumer. The additional services offered by both companies is a win-win. You can still get your groceries delivered within a few hours. Plus, you can order that item you've been eyeing on FB Marketplace without worrying about fighting traffic.