Dairy Queen is beefing up its menu in a big way with a brand new mouth-watering lineup of signature burgers. See them all here.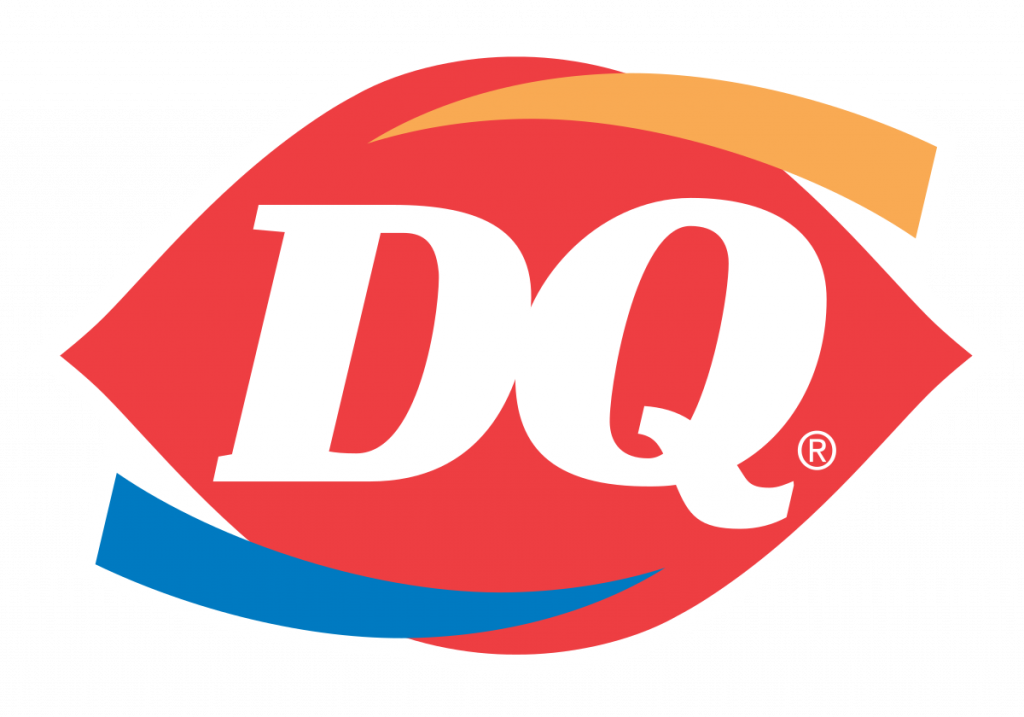 Dairy Queen, without a doubt, is known for its ice cream. Who could resist a Dairy Queen soft-serve cone topped with some oh-so-delicious chocolate or strawberry sauce? And if you've never had a DQ Blizzard it's advisable that you head to your nearest Dairy Queen, stat! However, for a long time now some Dairy Queen locations, known as Dairy Queen Grill & Chills have offered up some solid lunch and dinner options, too. The dessert chain is deciding to capitalize on its success with other foods even further. According to CNBC, Dairy Queen is building up its menu offerings in a rather big way. 
Dairy Queen is really outdoing itself with its latest menu amp-up. So much so, in fact, that this new menu re-vamp will mark the largest one in over 20 years for the iconic chain. And this big menu beef up is focused on just that – beef. Dairy Queen is calling the new add-ons Stackburgers, and stacked they are! Each new burger will be available as a single, double, or triple-stacked burger. Check out the new line-up in all its stack-worthy glory below.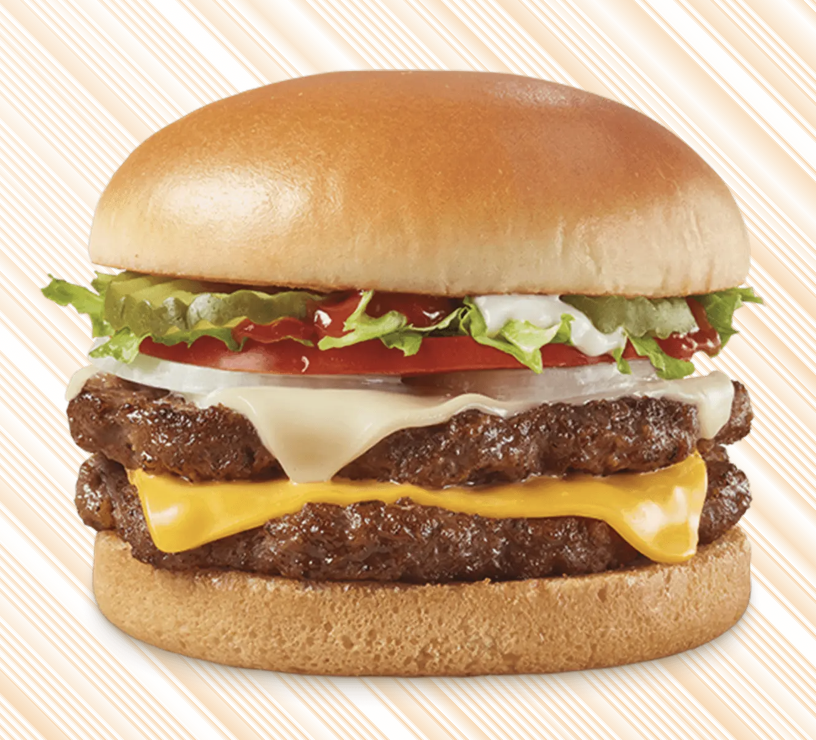 Dairy Queen's Two Cheese Deluxe Signature Stackburger is the quintessential American cheeseburger that has been leveled up DQ-style. The burger itself is characterized by Dairy Queen's seasoned beef patties that are encased by layers of Sharp Cheddar and White Cheddar Cheeses and then topped off with the classic combo of lettuce, tomato, pickles, ketchup, and mayo. All of which are sandwiched between a pillowy bun. Yum!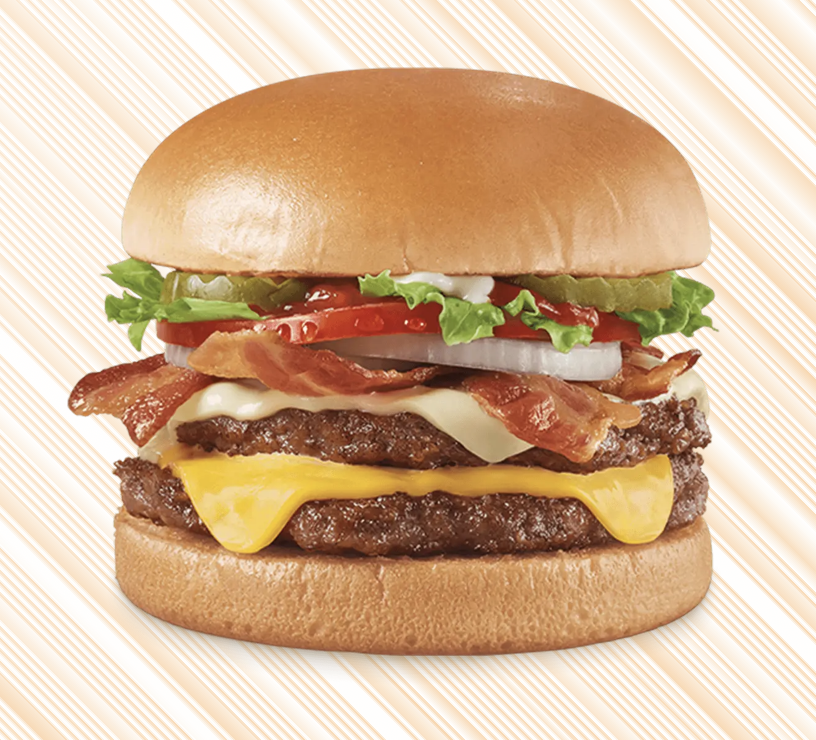 Dairy Queen's Bacon Two Cheese Deluxe Signature Stackbuger is everything that its predecessor is but with bacon! That same scrumptious Signature Stackburger is leveled up with the addition of Applewood Smoked Bacon. Talk about a way to tantalize the senses!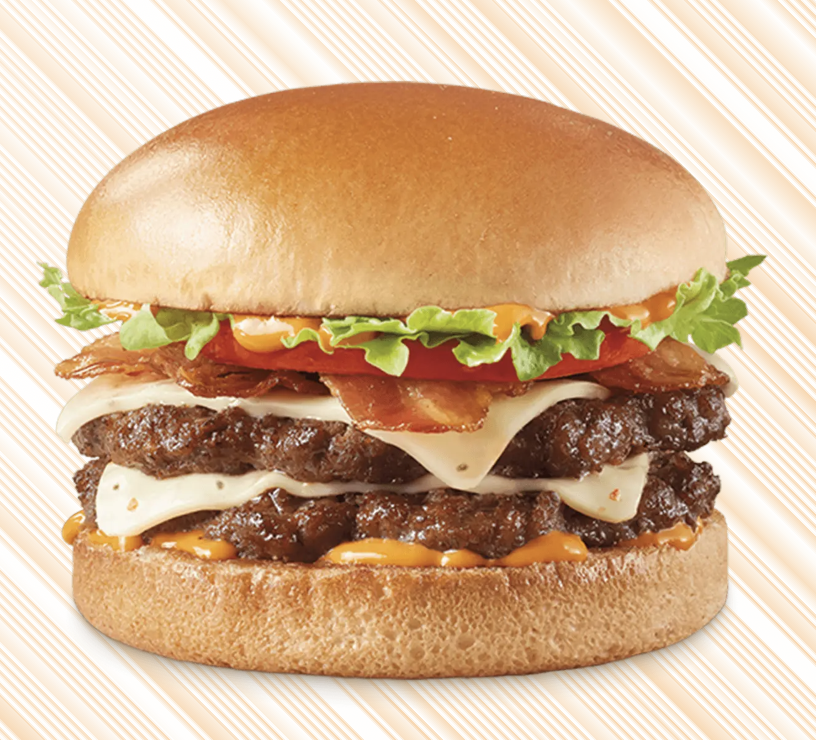 Need some spice in your life? Are you one who prefers to turn up the heat when indulging in the best of life's food pleasures? Then the Flamethrower Signature Stackburger has your name written all over it! The burger is slathered with DQ's fiery flamethrower sauce and complemented by pepper jack cheese and jalapeño infused bacon. You might have to hose yourself down after scoffing down this dynamite of a burger.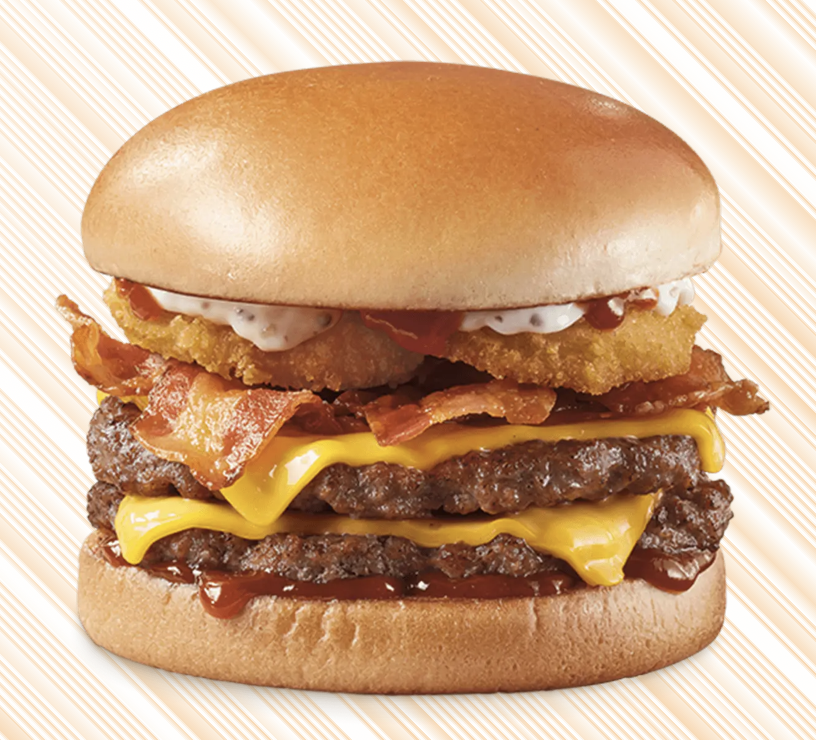 Want some steak but don't feel like breaking out the fork and knife? Dairy Queen's Loaded A1 Signature Stackburger is the answer to that dilemma. What makes this burger stand out is the A1 Thick & Hearty Steak sauce that is smeared atop it, followed by a creamy peppercorn sauce, Applewood smoked bacon, sharp American cheese, and topped off with some irresistible crunchy onion rings.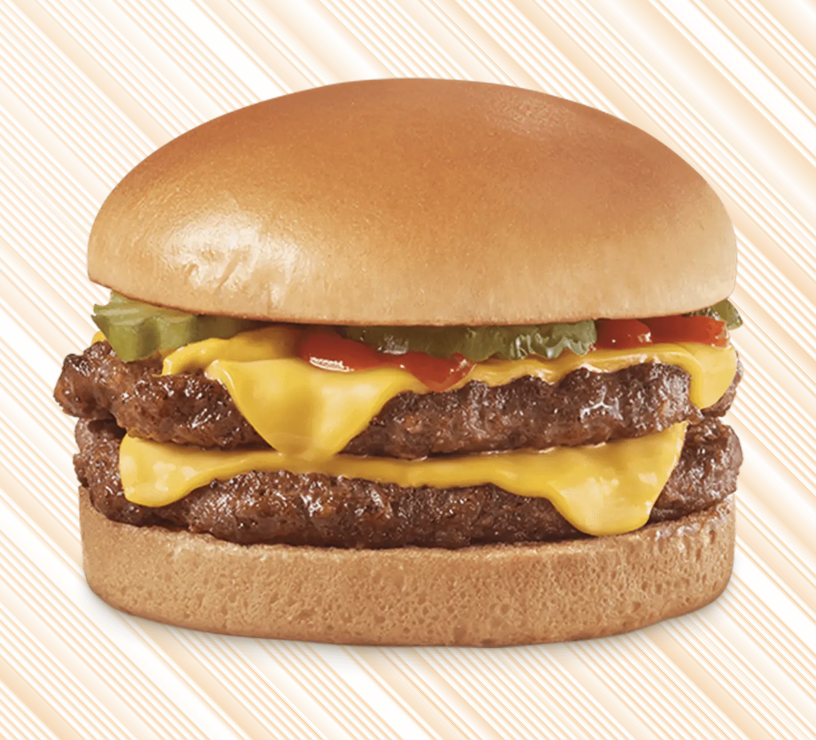 Last but not least in DQ's new Stackburger series is the Original Cheeseburger. What would a good burger menu be without an American culinary classic such as that? The Original Cheese Burger Signature Stackburger is divine with its classic ingredient list of beef patties topped with American cheese, pickles, ketchup, and mustard. 
All of the new burgers are available to order right now at every Dairy Queen Grill & Chill location. Dairy Queen boasts a total collective of 4,300 Grill & Chill restaurants nationwide. These new offerings come after a year of stellar sales performance by DQ. The company as a whole is riding high on an 18% earnings increase totaling over $224 million (via CNBC) and its new Stackburgers are poised to stack up perfectly next to the chain's superior performance. 
---