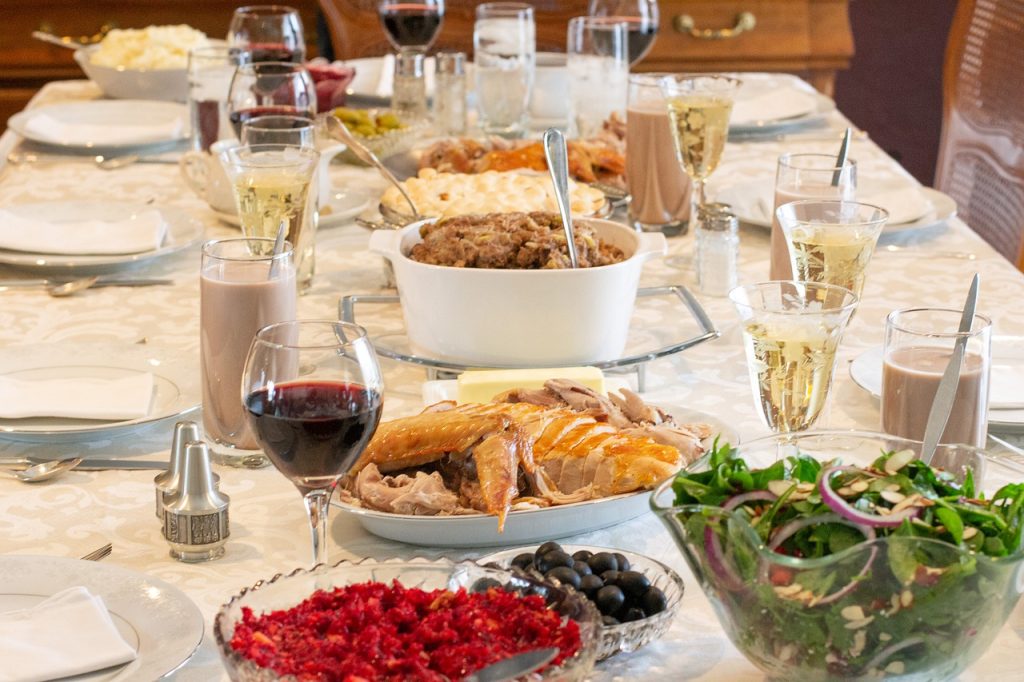 We are but a few short weeks away from the day of reckoning. This is the day where you reckon you're going to wear your finest stretchy pants so you can get not one, not two, but three heaping helpings of Thanksgiving dinner into your dainty frame.
But, as we all know, there is much to be done before stretchy pants can make their necessary appearance. Turkey's must be cooked, side dishes need tending to, the occasional adult beverage must be consumed, and maybe a football game or two watched before the big meal.
Speaking of the big meal, to make this meal actually happen, you are going to need some cookware. Not just any old cookware, but essential cookware. You know, the important stuff you can't do without. Thanksgiving isn't Thanksgiving without the proper food, but you can't have that food without the proper equipment.
From food prep to food cookware to food serving and even dessert, you're going to need a few items to make this turkey day one to remember, even after you recover from your turkey-induced coma. Let's see if we here at TMB can guide you in finding the best, if not most popular, essential cookware items you will need for Thanksgiving.
FOOD PREPARATION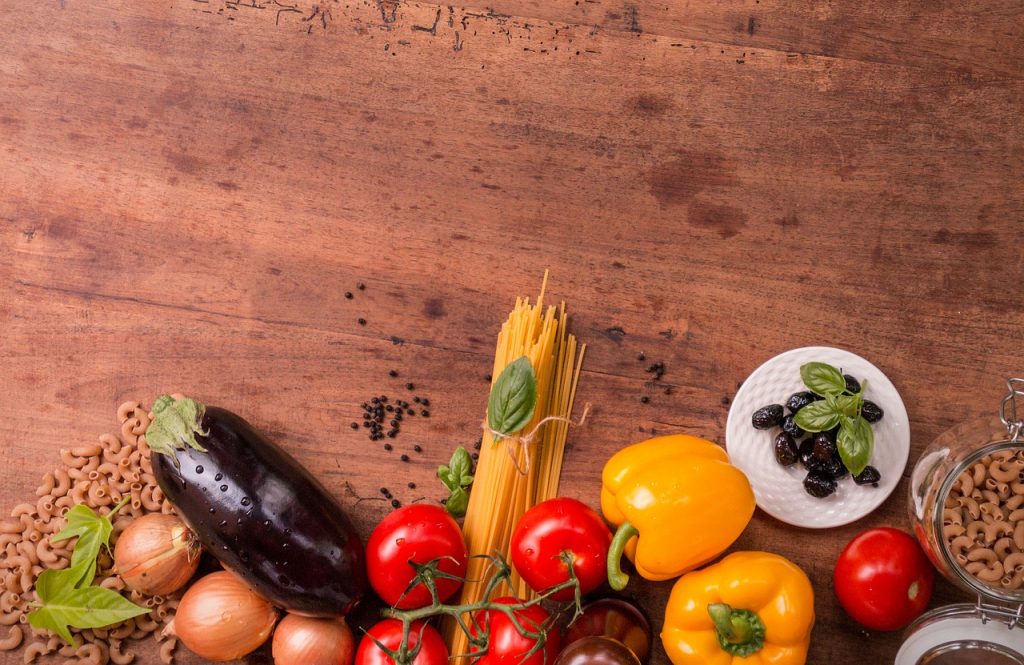 So much goes into food prep, it's crazy. Not that we'd recommend taking on an entire Thanksgiving Day meal alone, but if you somehow found yourself handling the brunt of the cooking, here are a few prep items that may help.
Chef Knife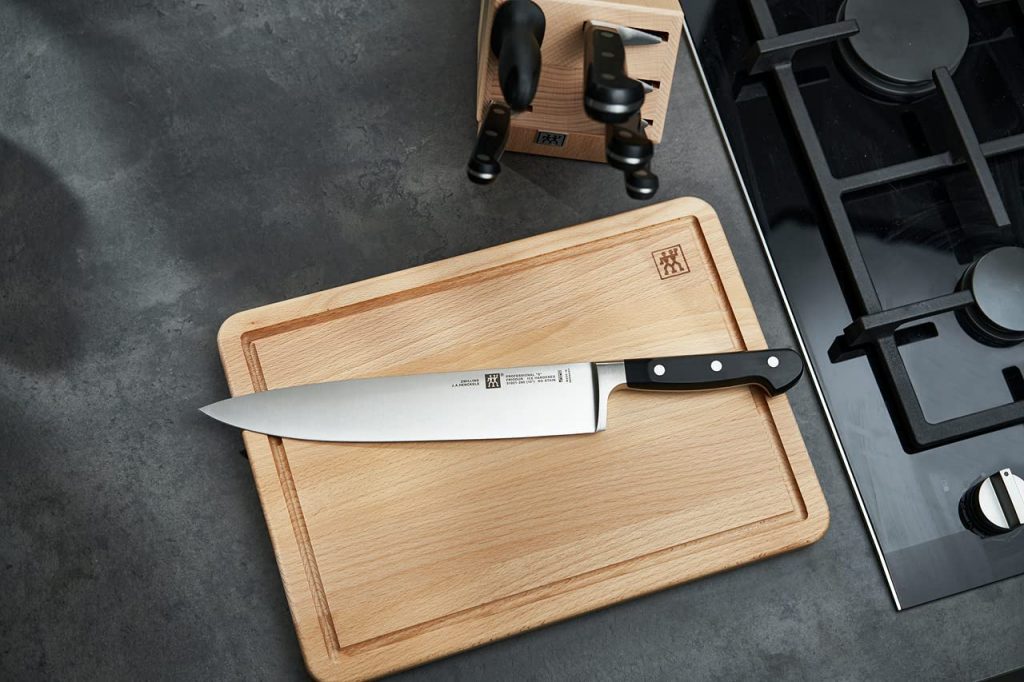 When preparing a Thanksgiving meal, there comes a lot of slicing and dicing. So, a good chef's knife goes a long way. J.A. Henckels/Zwilling is a trusted brand when it comes to knives. They have a number to choose from with their 8-inch blades ranging in price from $39.95 up to $120.00 on Amazon.
Another solid and top-rated chef's knife is the Mac Knife. It's an 8" hollow edge design that will run you $144.95 on Amazon.
Cutting Boards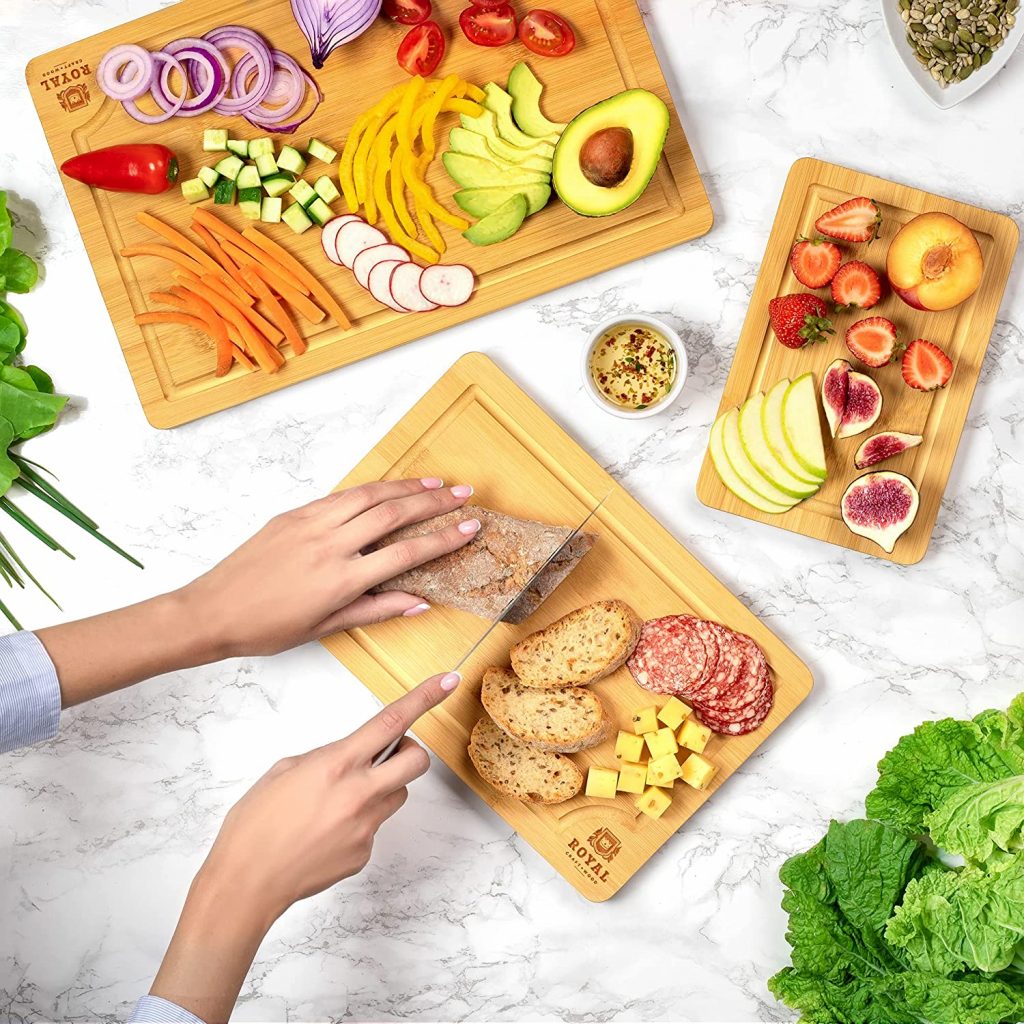 If you're going to use a knife to cut up stuff, then you are going to need a cutting board to cut said stuff on.
Gorilla Grip offers a three-in-one combination of cutting boards. They are all oversized (30% wider than most) and thicker to boot. They have a durable rubber border and for the three you will only pay $23.89 on Amazon.
If wood is more your style of cutting board, then Bamboo's cutting board set will be your choice. Three pieces, various sizes, all built with juice grooves. The three-piece set will cost you $23.37 on Amazon.
Potato Masher/Measuring Cups and Spoons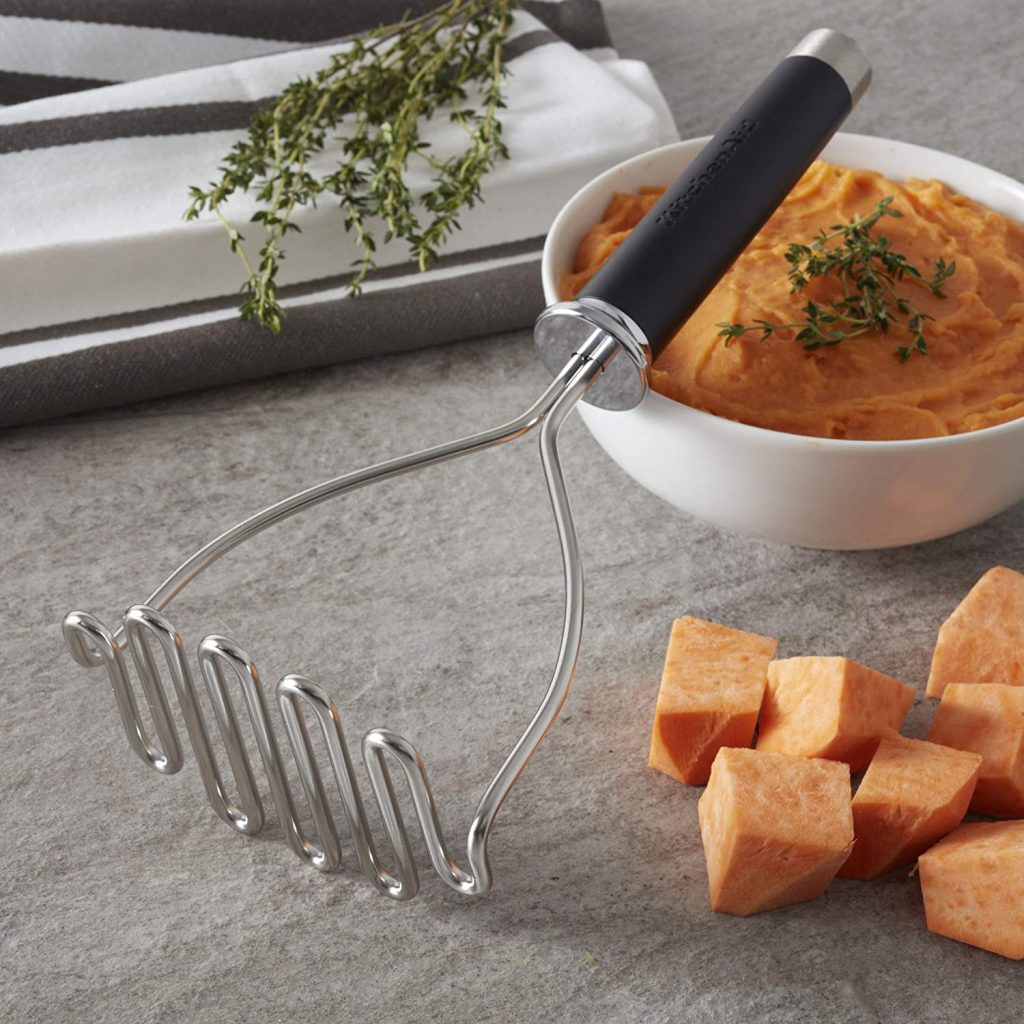 You can't go into a Thanksgiving Day battle without proper mashers and measurers. KitchenAid offers one of the highest-rated potato mashers on the market. Simple to use, sturdy, and ready to smash, you can find it for $12.99 on Amazon.
Article continues below headlines
---
Another solid choice for potato mashers comes from OXO. Their Good Grips masher is different in design than KitchenAid but gets the job done just the same. You can get it on Amazon for $14.99.
For your measuring cups and spoons needs, you can take care of this in one shot. U-Taste offers a great set that includes five measuring cups and five measuring spoons. What's neat about this set is that each has color-coated handles to help remind you of each measuring size. The entire 10-piece set can be bought for $22.99 on Amazon.
COOKWARE CHOICES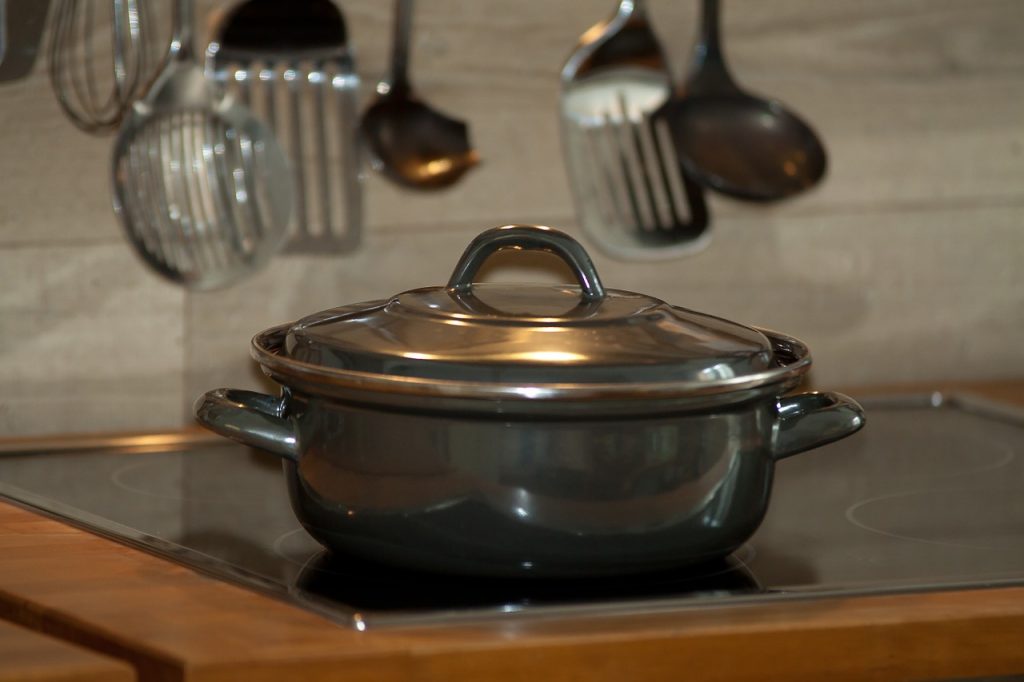 You can't rightly cook without those important food prep tools just like you can't cook without the proper cookery – the stuff the food goes into before it goes in the oven.
Baking Sheets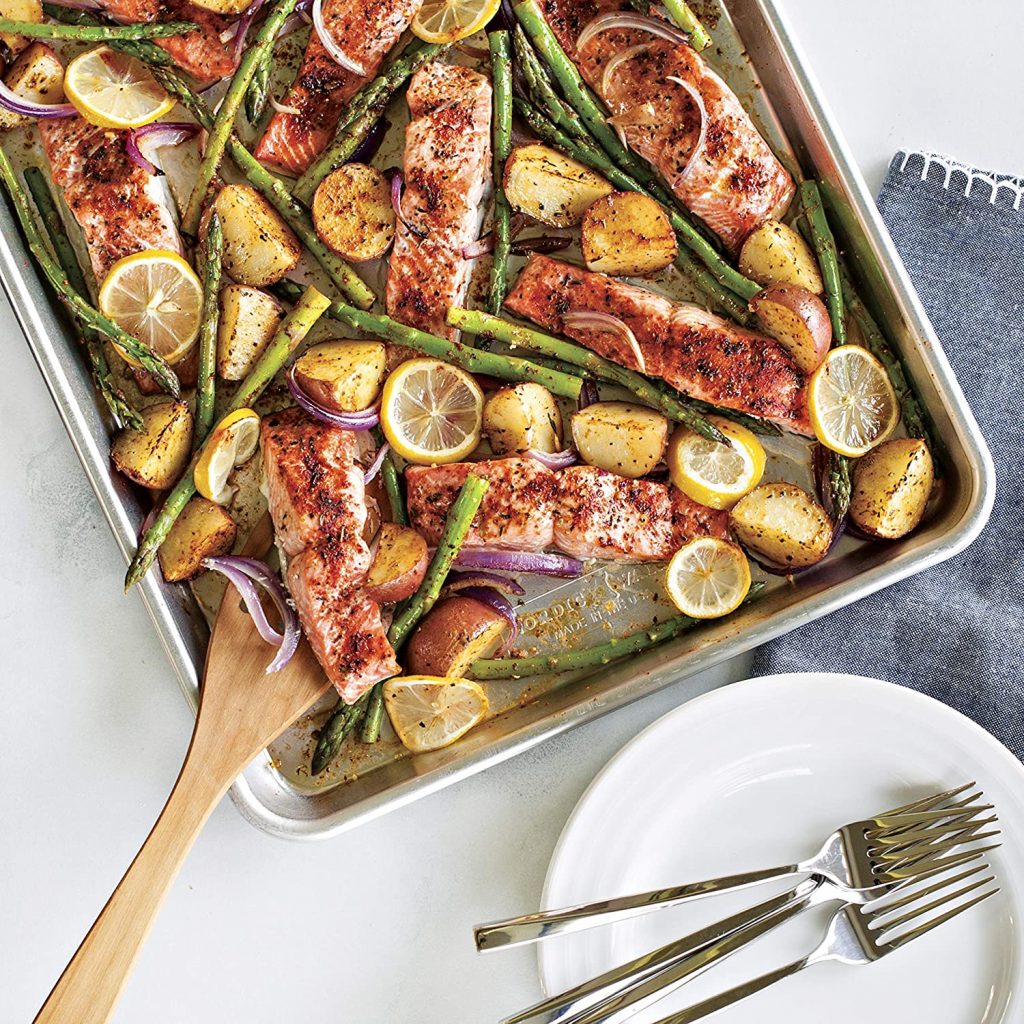 One important item to have when cooking for Thanksgiving is a decent baking sheet. One top-of-the-line brand is Nordic Ware and their baking sheets are top-notch. Aluminum and sturdy, these sheets will never rust. You can get a pair for $27.50 on Amazon.
Casserole Dish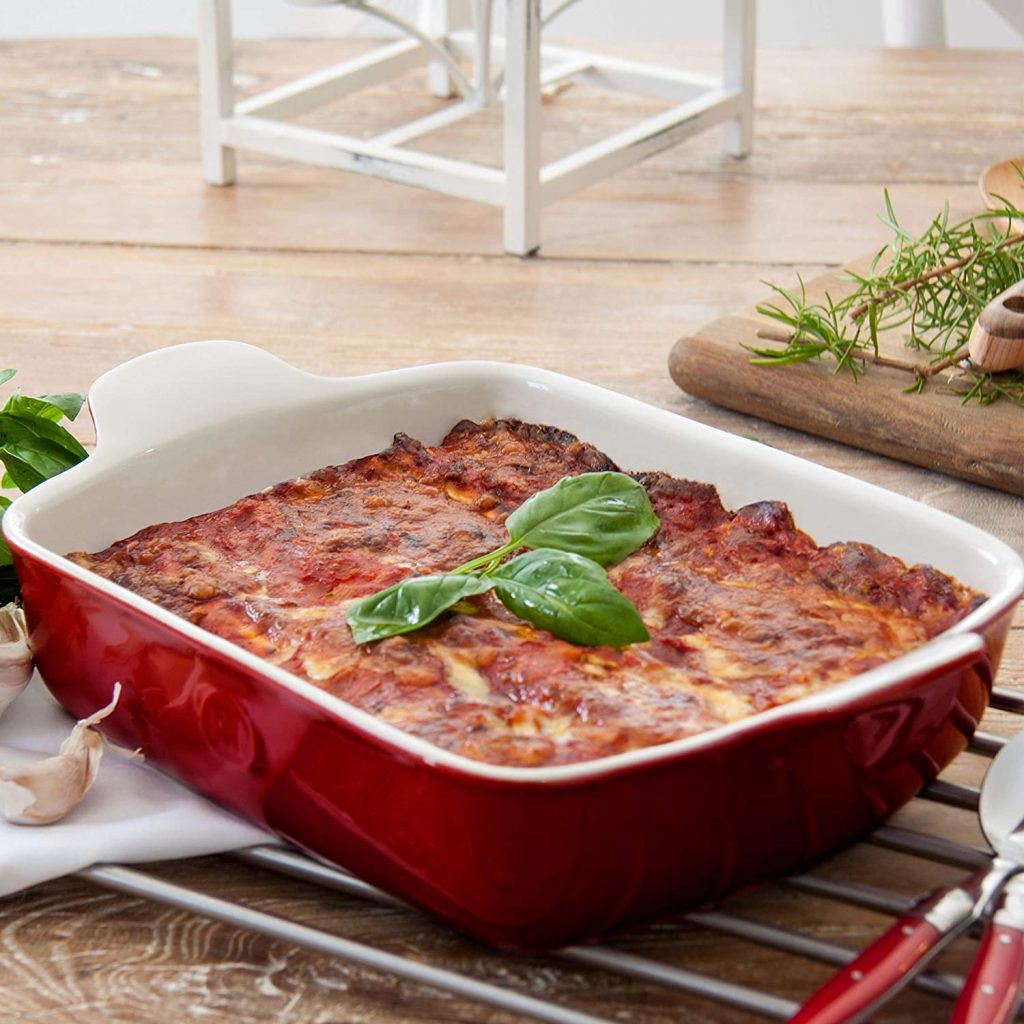 Whether you're making bread or meat stuffing or even the sometimes-popular green bean casserole, a casserole dish is an important item to have for your Thanksgiving cooking needs. Emile Henry makes a great, and stylish, dish that is 13 x 9 in size, so it can handle just about any filler. You will pay for this style though as Emile Henry's dish will cost you $64.95 on Amazon.
If you're looking for something in the more budget-priced range, Toptier offers a 3-piece casserole set for $39.99 on Amazon.
Dutch Oven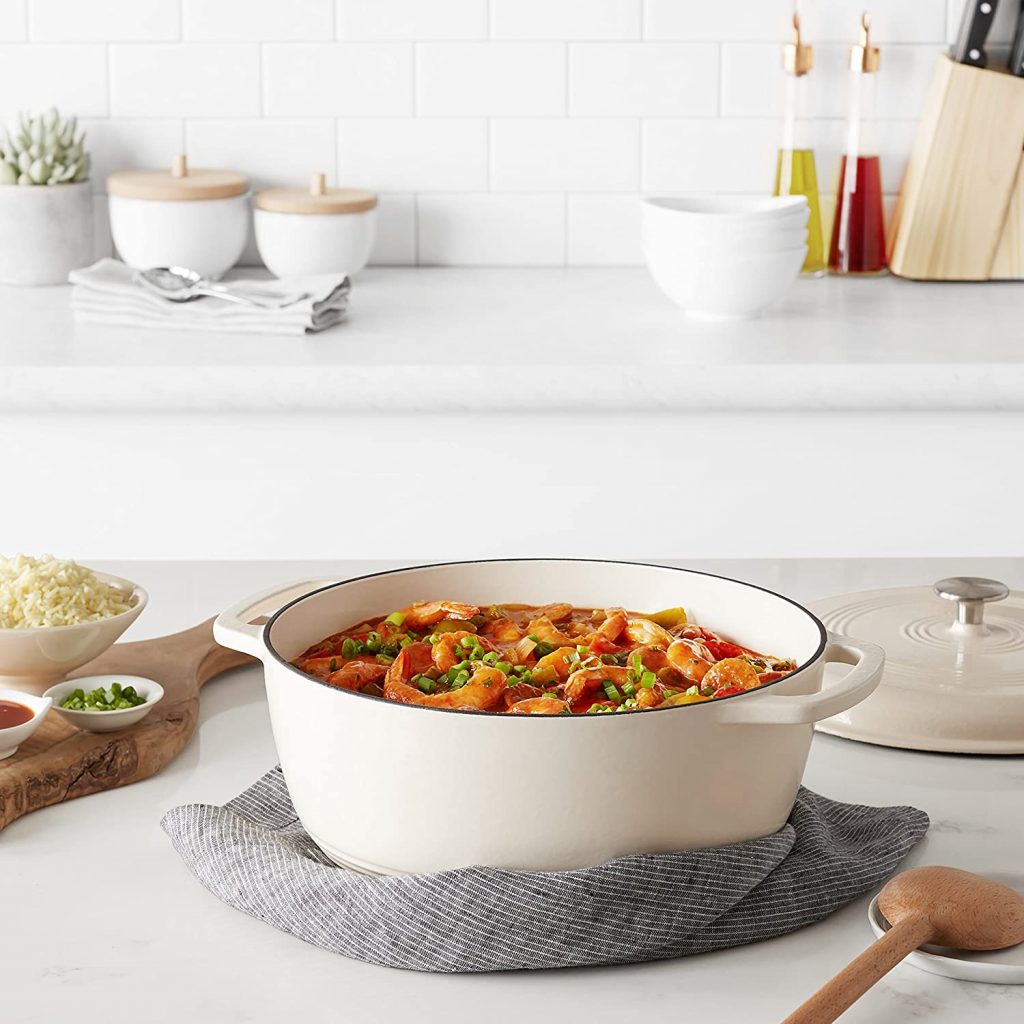 Is the casserole dish not doing it for you? Maybe a Dutch Oven will. Not only can you cook in it, but they are also many times snazzy enough to serve in. Amazon Basics and Lodge both offer great choices for Dutch Ovens.
Amazon Basics is offered in a number of different and attractive colors and can be found on Amazon for $61.99. Lodge also comes in numerous colors and can boast of being the #1 best-selling Dutch Oven on Amazon. It goes for $79.90.
TOOLS FOR THE TURKEY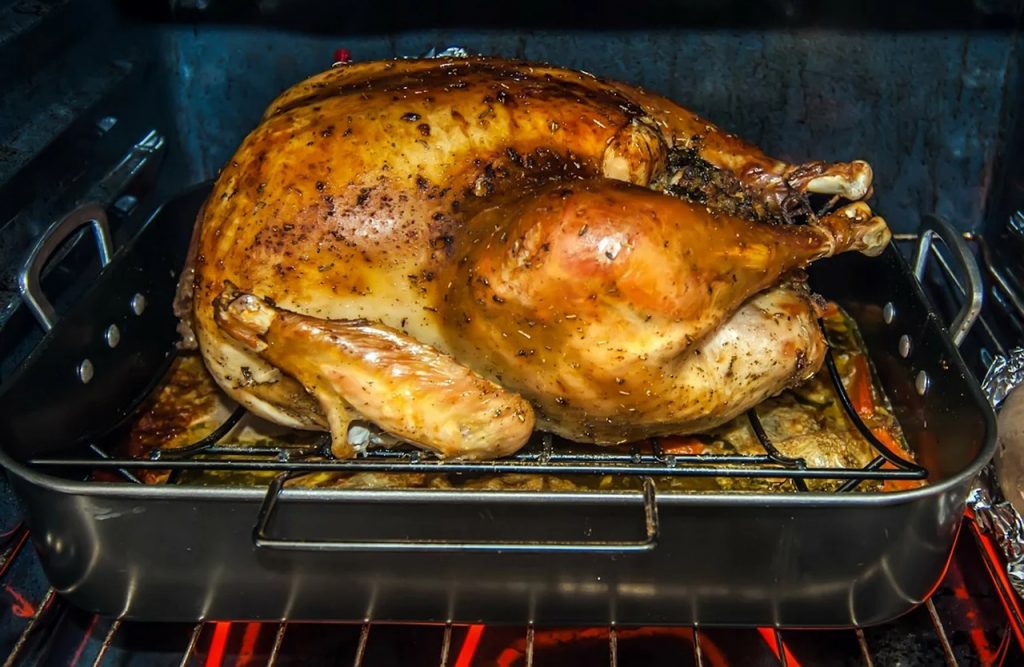 You can't have a proper Thanksgiving meal without Tom Turkey and to get that bird cooked, you are going to need a couple of things.
Roasting Pan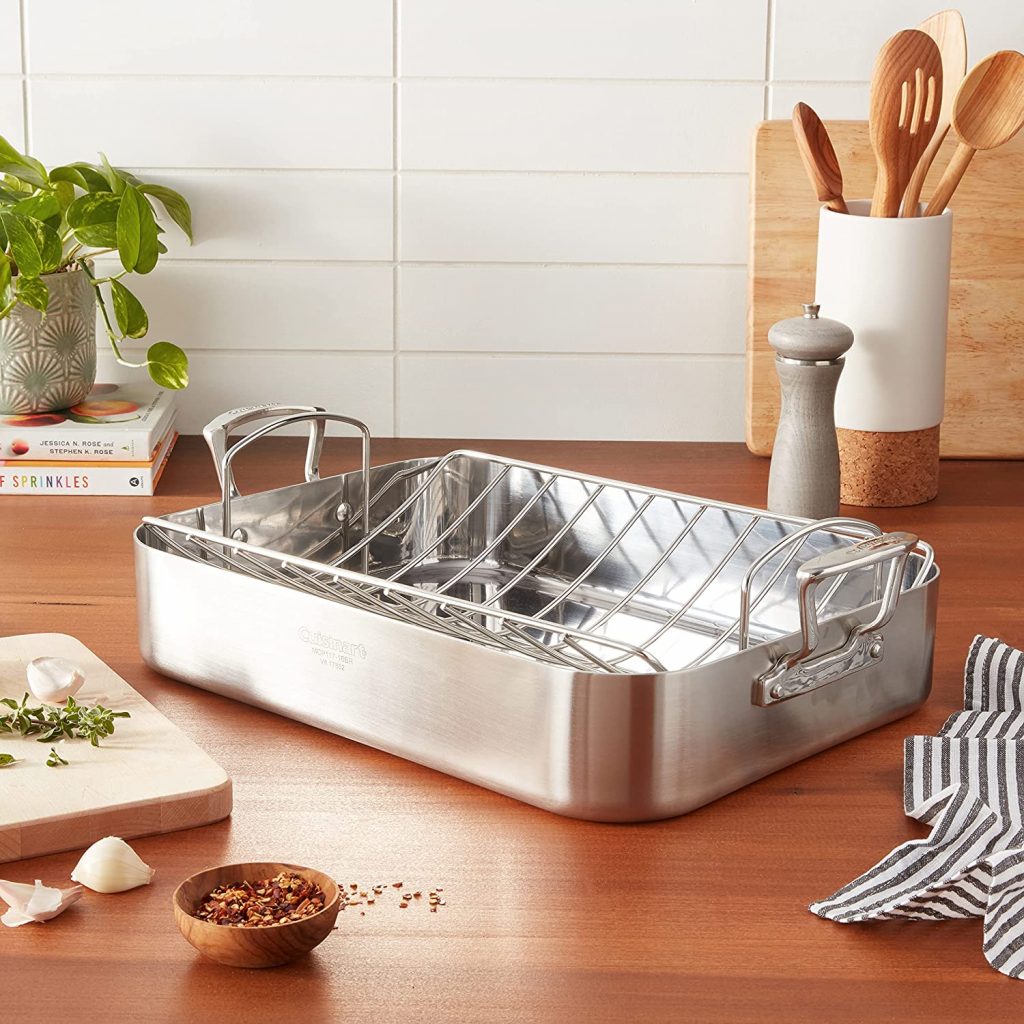 Perhaps the most important thing you will need to cook Thanksgiving dinner, as it will contain the one thing that will send you to la-la land after a few helpings. The choice here is "old school," where you can grab the original steel oval Turkey roaster for $37.99 on Amazon, or you can go a little more high-tech.
Cuisinart's roasting pan falls into the high-tech category. This one is a stainless-steel number that comes equipped with a roasting rack to make roasting a breeze. Amazon carries this for $74.39.
SO MUCH MORE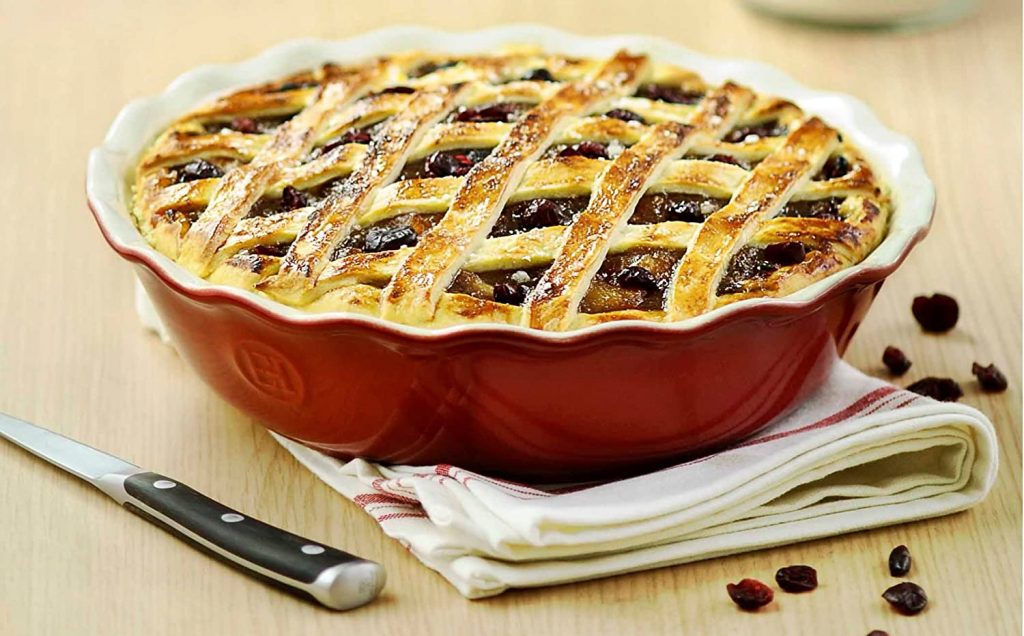 We may just be touching the surface with our above Thanksgiving cookware suggestions. There are meat thermometers to consider as well as carving knives and forks. Henckels has a few to choose from. Yes, we are Henckels fans in these parts.
What about dessert? Although a few trips to the turkey line should thwart your desire for dessert, you've gone out and climbed into your extra-large stretchy pants. Thanksgiving Day dessert is a must. You are going to need a good pie plate to cook that delicious Apple or Pumpkin pie (true Thanksgiving Day dessert eaters will offer both).
One pie plate we tend to lean toward for Thanksgiving (no, Henckels doesn't make pie plates) is Emile Henry's. It is immediately stylish and can hold any pie you want. Pumpkin, Apple, Pecan, Banana Crème, Boston Crème, Key Lime, Lemon Meringue, and even a Cherry Pie if your heart so desires. You can find it on Amazon for $39.99.
FINALLY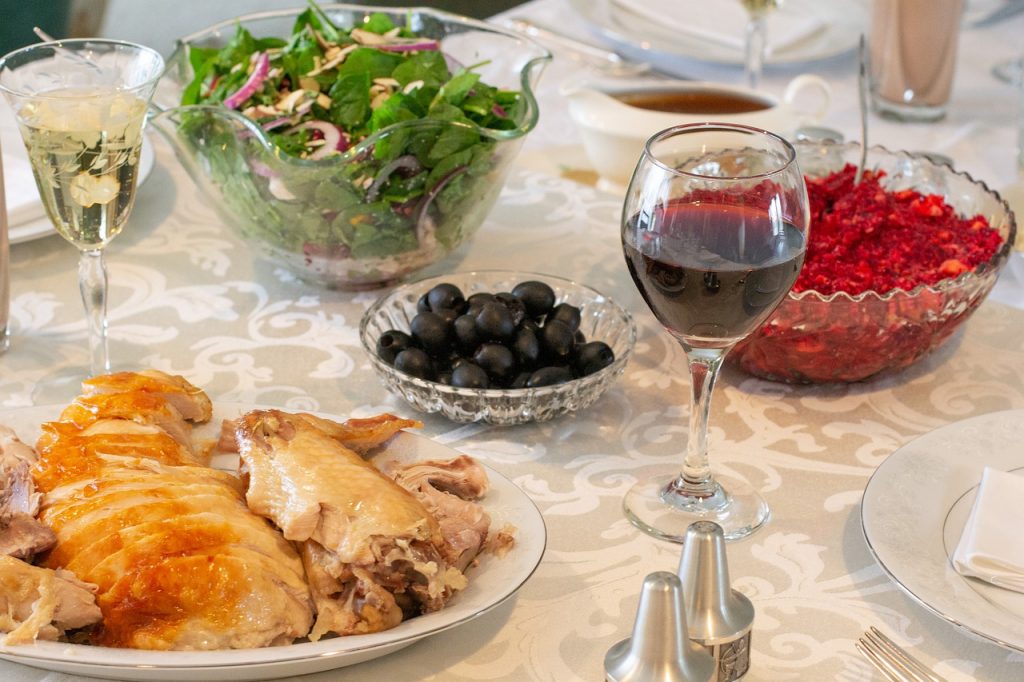 Who's hungry? Thanksgiving is right around the corner and the grocery stores are starting to show off their Thanksgiving Day goodies. Get them while they are available and make sure you peruse the above essential cookware items. Chances are you need a few, even if it's just for an upgrade.
Happy Thanksgiving!