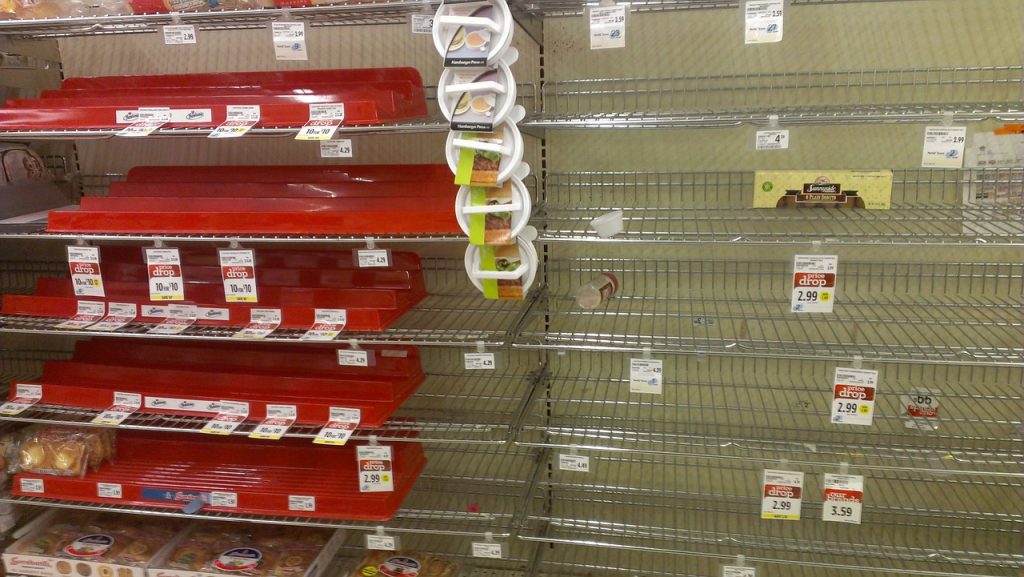 Parts of the United States are facing food shortages as worried shoppers have emptied supermarket shelves amid the supply chain crisis threatening the nation's economy. People are stocking up on groceries like canned goods and boxed items. They're even hoarding milk when it's available in grocery stores, Bloomberg reported.
The resultant food shortages are affecting everyone. In some states, public-school children face shortages of cafeteria meals, while local markets are running out of canned goods and boxed items, in others. But those in the know insist that there's plenty of food. There just isn't always enough processing and transportation to meet the rising demand.
More than a year and a half after Covid-19 sent daily life into chaos, the supply of basic goods in grocery stores and restaurants is falling victim to intermittent food shortages once more. The increased demand comes after two major container ports in California struggle to cope with the pandemic-related backlog. Meanwhile, Dill Pickle Food Co-Op is running out of some dry goods because two of its main distributors haven't sent full orders in recent weeks
"I never imagined that we'd be here in October 2021 talking about supply-chain problems, but it's a reality," said Vivek Sankaran, chief executive officer of Albertsons Cos. His words echo the sentiments of other retailers dealing with food shortages. He added that on any given day, customers may find something missing in stores across all categories.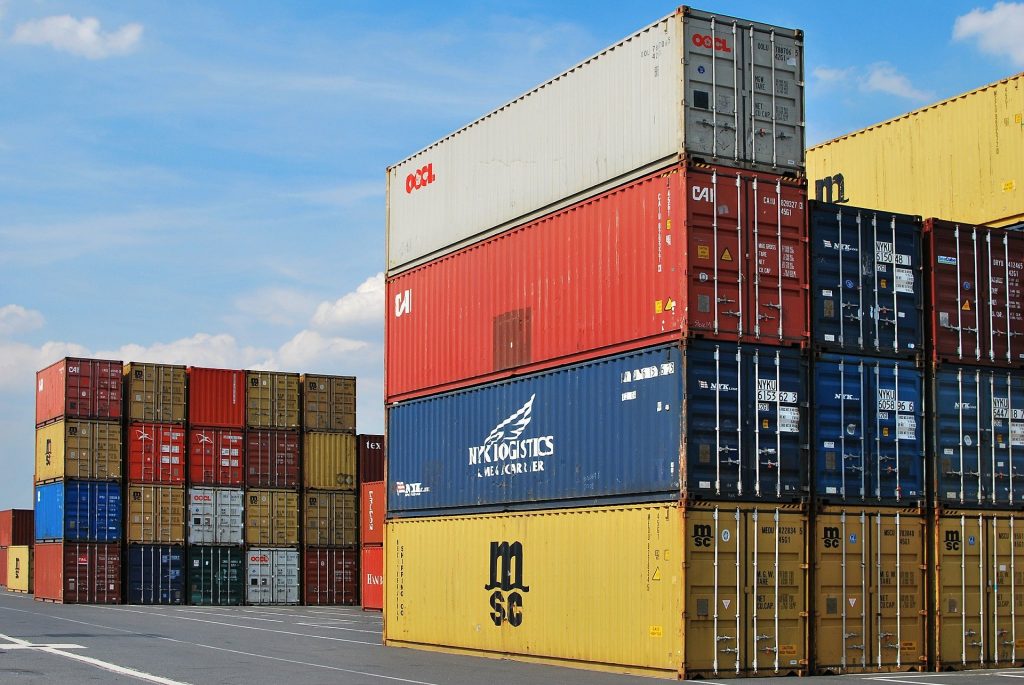 During the pandemic panic buying was the cause of food shortages, and even though the industry was able to recover the problem persists. The sustained nature of the virus, the slow global vaccination rate, and the recent surge caused by the delta variant have all contributed to the current crisis.
Fortunately, there is some good news. The food shortages aren't as severe as they were earlier in the pandemic. According to data from NielsenIQ, on-shelf availability at supermarkets has stabilized since dropping drastically in November last year. However, one key metric is trending down a little. The total on-shelf availability rate was 94.6% in September, a decrease from 95.2% in August. That means 94.6% of expected revenue was generated last month.
Other industry-specific food problems include a previously reported poultry shortage that hit grocery stores and fast-food chains. That shortage has been exacerbated by surging demand, labor shortages, and supply-chain challenges, as well as a recent crop of underperforming roosters.
More than a year into the supply crisis, many food suppliers are planning for these food shortages to last. Producer of frozen and shelf-stable meals Saffron Road is storing extra inventory, with a four-month supply on hand instead of the usual one or two months. But this move comes at a cost.
Retailers and producers along the supply chain are increasing their prices, which means higher food costs for consumers. The most recent Consumer Price Index says prices in grocery stores are now up by four and a half percent compared to the same time last year, and there's no sign of price increases slowing thanks to the prevailing supply chain issues that are only made worse by nationwide worker shortages, as well.