When Pfizer announced it had created the first COVID vaccines, the world had a collective sigh of relief. But, the next problem was how the vaccine could be shipped worldwide if it had to be stored at temperatures of -130 degrees Fahrenheit. A coffee company called Ember just released a shipping box perfect for holding something as vulnerable as a COVID vaccine.
Ember is known for making well-insulated mugs for coffee. Using this same technology, the company created the Ember Cube. The insulated shipping box is the world's first cloud-trackable, refrigerated container. The Ember Cube's weightlessness means maximum accessibility when transferred from place to place.
Even with the Ember shipping box's ability to keep cargo cool for days, it's also highly long-lasting. Its design is meant for decades of use, and its durability ensures the fragile vaccines inside are safe. The Ember Cube's success in transferring critical medical supplies has established the coffee mug company's status in the medical industry.
Cardinal Health, a healthcare distribution company, is Ember Cube's first buyer. The company's products rely heavily on the cold chain and will soon be transported through Ember's new shipping box. Cardinal Health racks in $162 billion worth of revenue each year, counting on portable, chilled containers to deliver its supplies to pharmacies nationwide.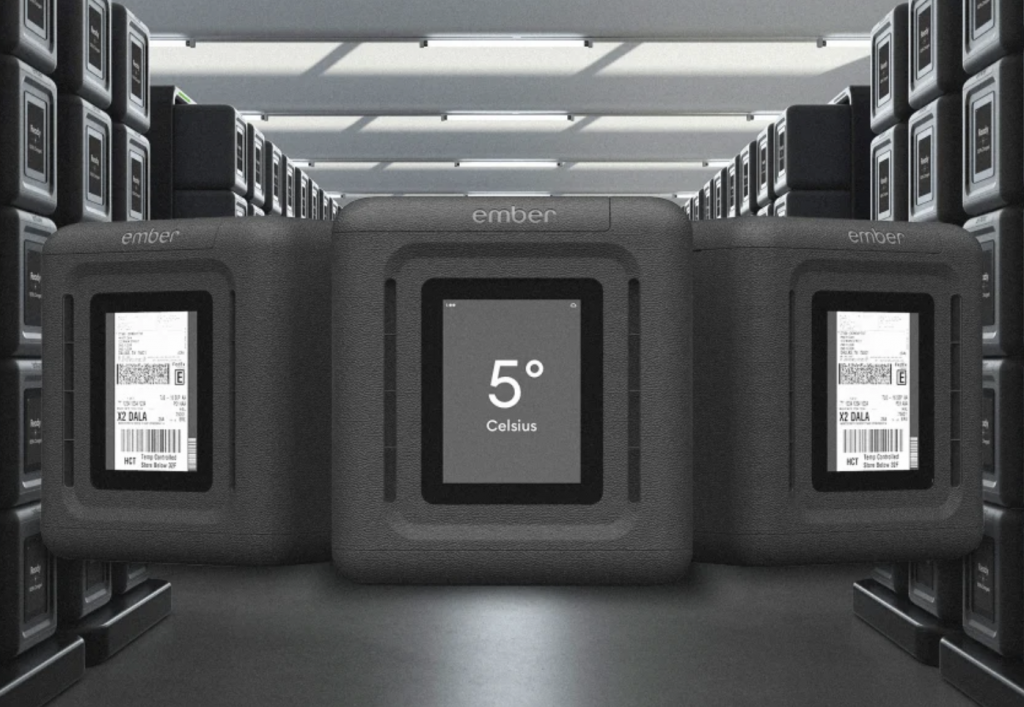 Not only is Ember's shipping box more movable and durable, but it's better for the environment. The Ember Cube is estimated to eliminate seven million tons of excess packaging from landfills yearly. Since the container is designed to be reusable for ten years or more, the company predicts less medical supplies packaging will be wasted this year. Medical products are usually shipped in Styrofoam or single-use cardboard, which are not reusable and pile up exponentially in American landfills.
Although Cardinal Health is investing in Ember's shipping boxes for transportation reasons, it also made clear that this decision is a reaction to the warming climate. "The environment is getting hotter and hotter," Heidi Hunter, president of Cardinal Health Speciality Solutions, remarked. The company's pragmatism regarding the elevating temperatures pushed them to purchase these reusable containers that retain extremely low temperatures.
Some surprising additions to the Ember Cube are its cellular radio and GPS trackers. The radio will be able to transmit signals through a phone app, letting the user check up on the Ember shipping box's temperature. Like most packages these days, this container will be trackable via GPS, and its coordinates will pop up on a cloud-based dashboard.
Once finished with its transportation, the Ember shipping box will send out a signal through GPS to get picked up. The Cube's cellular radio will notify the shipping service person of its exact coordinates. After the signal is sent out, a new shipping label will be created and sent to a Cardinal distribution center. These extra services will make the Ember Cube an imperative tool for delivery services across the country.
With thermoses and insulated mugs ruling the coffee market, it makes sense how this advanced cooling technology could be used for other industries. These Ember shipping boxes, hoping to hit the market in the next few months, will surely change the game for climate-friendly medicinal transportation.