The apparel segment of retail is suffering due to shifting consumer preferences and mitigating factors like inflation; this may cause clothing stores like Kohl's and Macy's to close in the future.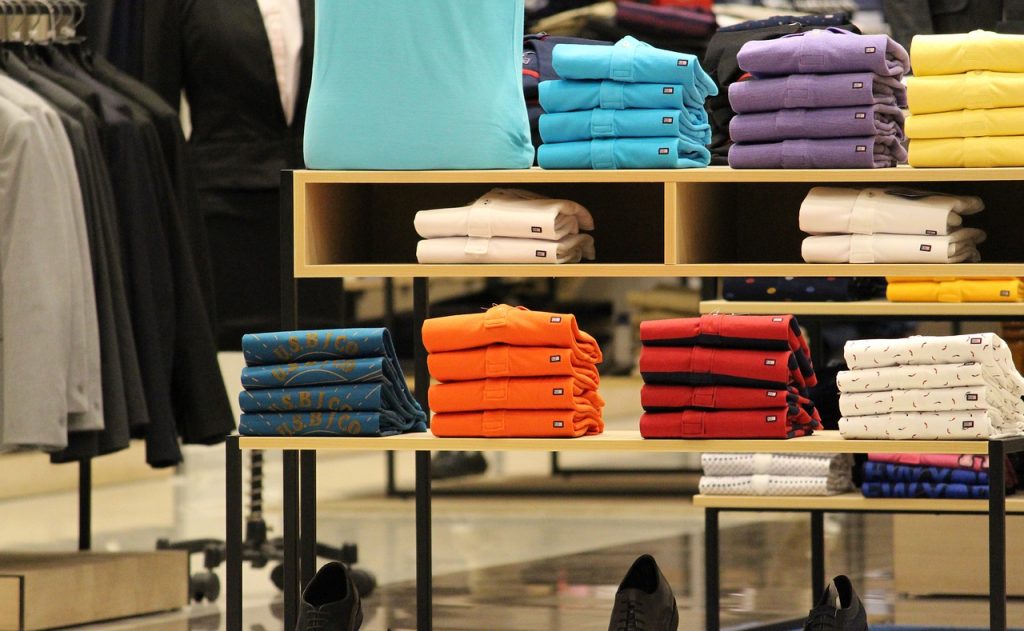 While nearly every segment of the retail industry suffered during the COVID-19 pandemic, the apparel market is facing ongoing problems. Clothing stores and bigger department stores dependent on apparel sales are entering 2023 with a gloomy forecast. Additional brick-and-mortar store closings appear inevitable as people's clothing shopping habits have evolved in recent years.
Reasons for the ongoing clothing market stagnation include the shrinking of the middle class in the United States and shifting rules of etiquette. Now, casual attire is more acceptable at work and on special occasions, dropping the demand for more formal outfits. Overall, the apparel market has been on a decline since at least 2016, according to analysts with UBS, a global wealth management firm.
UBS analysts also said in a December 18 research note that apparel and footwear have grown slower than other categories and lost wallet share for decades. USB's Evidence Lab conducted consumer surveys that show survival in the apparel segment is getting even harder. Retailers dependent on strong clothing sales may face a tougher future than even the U.S. Department of Commerce predicts for 2023.
In December, consumers' willingness to buy clothing, footwear, and accessories shrank 15.7% from 2019. That represents the biggest decline since the pandemic began and the lowest December score since 2013. The decline appears across all income levels, too.
"U.S. consumers have deferred apparel purchases at a much higher rate than they did one year ago," said USB analyst Jay Sole. He added that they "are planning to shop for sales more often, buy more store brand products, take fewer shopping trips, and shop closer to home." Economic insecurity, inflation, and a declining labor market have led to U.S. consumers feeling that their standard of living has declined compared to last year.
On the other hand, Sole noted that post-pandemic uncertainty has created an attitude shift towards consumption that has been favorable for clothing and other retailers. "U.S. consumers increasingly say their philosophy of spending is 'Live for today' because tomorrow is so uncertain. We believe this trend could have helped boost spending over the [last 12 months]," Sole said. "Taking a step back, this trend concerns us because it implies potential for a big drop-off in spending if consumers' incoming cash flow slows or credit becomes less available or less affordable."
Department stores such as Kohl's, Macy's, and Nordstrom are taking the brunt of the decline in clothing purchases. USB predicts "well below average" growth and weak profits for these businesses and says that their challenges are "not fully appreciated by the market" overall. Although 2022 saw relatively few store closures, the forecast for 2023 isn't nearly so optimistic.
Closures aren't likely to match the rampant shutdowns of 2020. Between January 2020 and March 2021, every quarter saw an average of 1,800 stores close. However, consumers shouldn't be surprised to see an increase in retailers shuttering their windows next year.
Inflation and the anticipation of a potential recession are magnifying the challenges the clothing industry is facing. While Kohl's and other department stores are predicted to experience the biggest drop in store counts, two apparel segments are doing well. Oddly enough, the futures of off-price and luxury stores appear favorable.
Scaling down is one way bigger retail clothing chains may stay in business. Last May, Kohl's announced plans to open 100 new smaller-format stores in markets that have never had a Kohl's location. Nordstrom also plans to expand its popular Rack stores, with six new locations slated for 2023.
USB analysts offered an additional perspective on the impending closures of stores dependent on clothing sales. Most people assume that the bleak future for brick-and-mortar stores is connected to increased competition from e-commerce. However, Sole says that current closures are a correction after retailers' late-pandemic reluctance to shutter underperforming locations.
---