The pandemic ushered in a new age of online ordering and curbside pickup, and now retailers and increasingly adopting those practices as permanent hybrid sales models.
When news of the pandemic hit, it turned the retail shopping experience on its head. Companies had to make rapid and drastic adjustments to capitalize on a shift toward online ordering. And now, with life regaining a semblance of normalcy, retailers are turning toward a hybrid sales model to retain customers.
While the initial shift to online ordering and curbside pickup was not always seamless, customers learned to love the ease and flexibility. So, now, even though stores are open without restriction, many people want to hang onto that convenience. And retailers are rapidly stepping up to meet news of heightened customer demand.
Businesses in every industry are racing to adjust their operating models to incorporate a better blend of online and in-person shopping experiences. And while the hybrid sales model is still developing, those who were quick to adopt it are seeing some success. Business Insider profiled some companies leading the pack with innovative new shopping experiences.
Walmart recently redesigned its app to offer a better user experience and a more streamlined ordering process. It also bolstered its delivery service and curbside pickup options. But that's not the only way the retail giant is paving the way.
The company has what they call Store No. 8. According to Insider, "At any given time, Store No. 8 will house five to eight 'portfolio' companies or startups that help Walmart stay on top of shopping trends. Portfolio companies eventually leave Store No. 8 and become part of the wider Walmart ecosystem."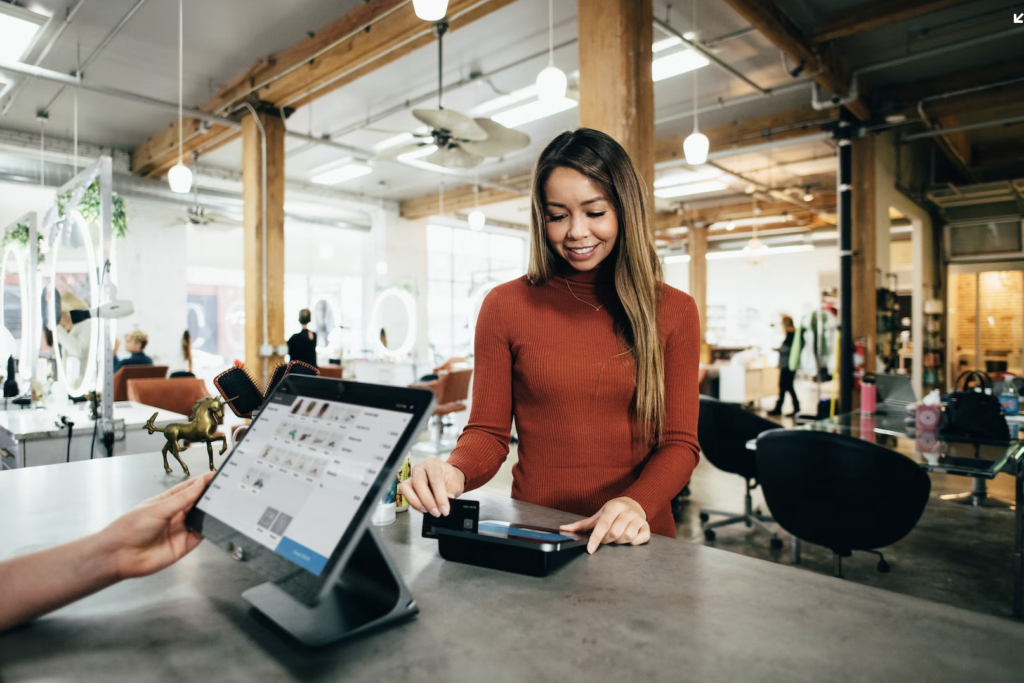 So whenever Walmart wants to roll out a new concept, they test it first. Then test it some more. That way, customers get a streamlined shopping experience rather than experience the bumps and bruises of change.
On the other hand, Nike is not trying to streamline the overall shopping experience per se. Instead, it hopes to try a different hybrid sales model and lead the way into the future of retail. To do so, Nike Style stores offer cutting-edge technology.
Walk into a Nike Style brick-and-mortar location, and you may find features like content studios for creative customers. Or scan one of the many QR codes dotted through the stores for an augmented reality experience. And that's not the only unique concept Nike offers.
It is also trialing a second smaller concept called Nike Live. These stores are location specific. All the gear you find in each store will vary by location, targeted to local residents.
Of course, these are not the only hybrid sales models that retailers are testing. Numerous direct-to-consumer companies hope to take the leap into the brick-and-mortar world. So a third-party company grew out of the need to help online companies transition, which is welcome news.
That company is aptly named Leap. It oversees all aspects of operation management, leases, and store designs. The company charges a percentage of sales and a monthly fee, which many DTC operations are happy to pay.
Leap's co-CEO, Amish Tolia, believes that a hybrid sales model is the future of retail. He said, "It's without question that they're going to need to address the physical retail channel to meet the consumer where the consumer is. In today's world, it's really important that those brands think about every channel — including that of retail."
---