Circle K, a popular convenience store and gas station chain, will begin selling cannabis to customers in Florida starting next year.
There is big news coming out of Circle K. And, that news will likely make many Floridians quite happy. Starting next year, the convenience store leader will begin selling medical marijuana….well, in a way, at least.
Circle K is synonymous with convenience. The company launched its first corner store in the US in 1951. It all started when Fred Harvey decided to purchase three El Paso, TX Kay's Food Stores that year. 
Those eventually turned into the Circle K brand. And Fred Harvey, a well-known figure throughout the southwest, began expanding into neighboring states. By 1979, they had grown so much that they expanded into the international market.
And since Circle K is a household name in the US, many people probably do not realize a Canadian company acquired them in 2003. That year, they announced the news that Alimentation Couche-Tard purchased the global leader in convenience.
Fast forward to today, the Canadian-based retailer continues to lead the industry in innovation. In 2021, Circle K's parent company launched a joint pilot program with Fire & Flower, a Canadian cannabis retailer. The idea was to open cannabis shops adjacent to Circle K locations across Canada.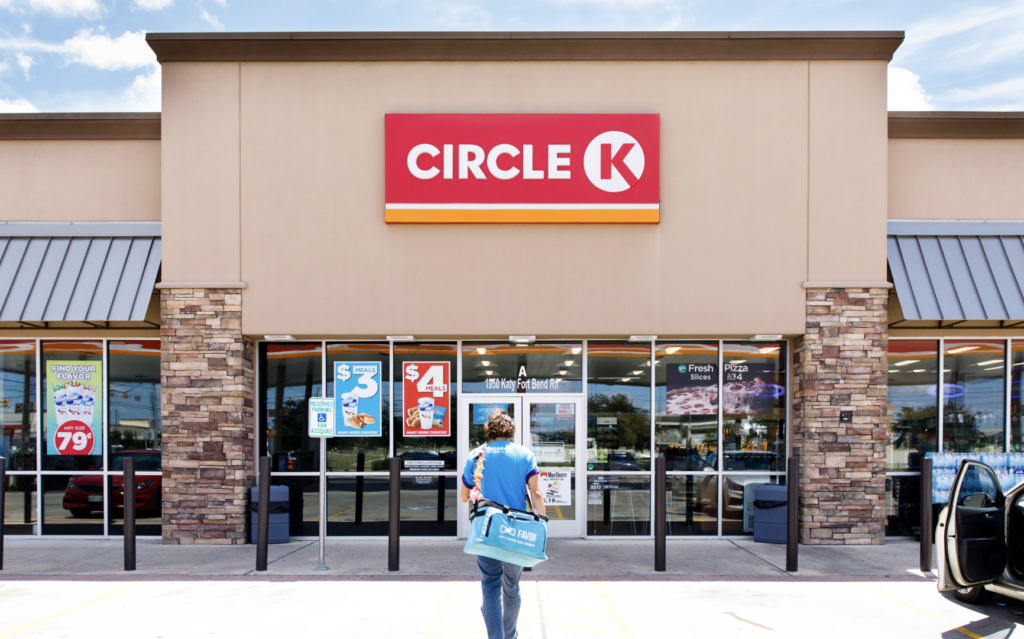 That foray proved to be such a success that they now plan to roll out a similar program here in the United States. According to CNN, the company will launch its new pilot program in Florida early next year. And this pilot program is in partnership with Green Thumb Industries.
Green Thumb Industries is a leader in packaged cannabis products. They will open retail locations adjacent to Circle K stores at 10 locations to start. For perspective – there are currently 600 Circle K locations in Florida.
The retail sites will be called RISE Express dispensaries. But due to Florida laws, they will only sell medical, not recreational, medical products. Florida is one of several states to have legalized the sale of medical marijuana.
Some of the items that will be available to purchase at RISE Express dispensaries include vapes, flowers, gummies, and pre-rolls. And Ben Kovler, the Green Thumb CEO, is thrilled about the joint venture. He told CNN, "The opening of RISE Express stores at Circle K locations is a game-changer. Convenience is a strong channel in retail, and people want more access to cannabis."
"The new RISE Express model is a huge step forward in making it easier and more efficient for patients to purchase high-quality cannabis as part of their everyday routine when stopping by their local convenience store," he continued. Circle K and Green Thumb hope to find success in this new pilot program. If it does take off, they may expand into other states.
While it is still illegal under federal law to sell marijuana, many states have passed laws to the contrary. Some have legalized marijuana entirely. But others, like Florida, have only legalized its medical use.
However, this pilot program is great news for the approximately 700,000 Floridians holding medical marijuana cards. If they live near one of the 10 locations, they can take care of gas, snacks, and cannabis products simultaneously. There is no official launch date yet, but RISE locations will start opening in 2023.
---