Carvana sold a stolen 2017 Maserati SUV to a North Carolina man for $68,000.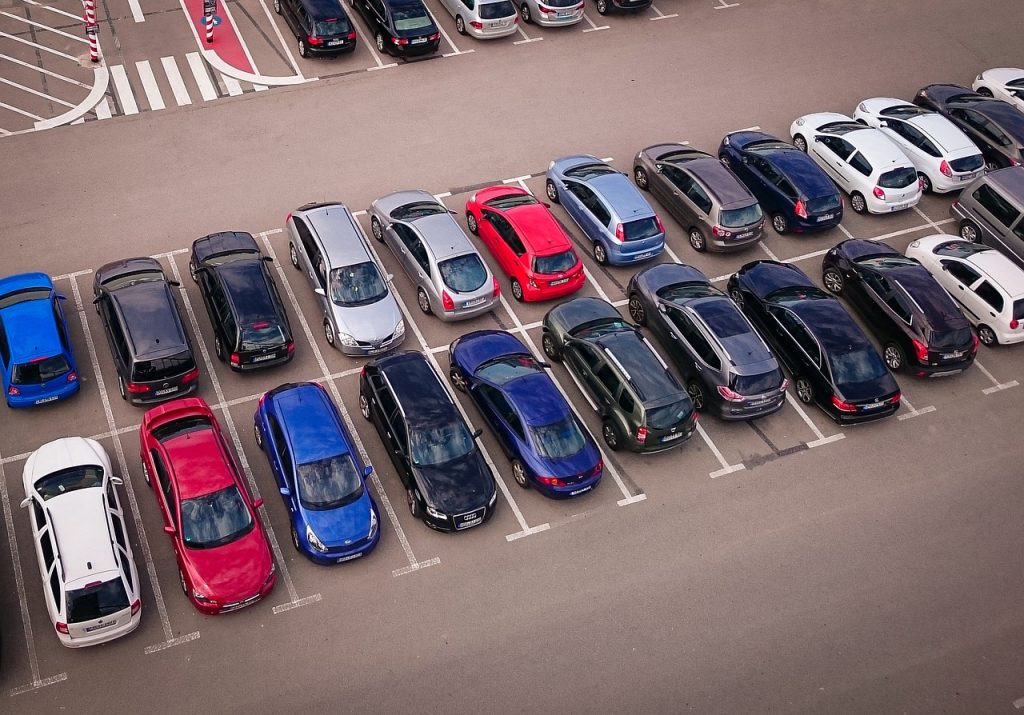 Carvana is an online car dealership that has revolutionized how people buy cars. Founded in 2012, the company offers a simple and convenient way for customers to purchase an automobile and have it delivered to their door. But a few risks are involved, including inadvertently purchasing a stolen vehicle.
An Army veteran recently realized that he was in possession of a stolen vehicle that he purchased from Carvana for more than $68,000. Speaking to ABC 7, Jason Scott recounted the ordeal saying the Maserati was his wife's a birthday present. "It was exciting for it to be coming down the hill, waiting for it outside," he told the publication.
But things went sideways when he took the car to a Maserati dealership for a service a few months later. "That's when they found out the vehicle was stolen," the North Carolina native continued. Although the paperwork from Carvana said the car was a 2021 model, the technician discovered that the vehicle identification number (VIN) on the chassis, door, and window did not match.
Upon furher examination, it was discovered that the car is not a 2021 model as advertised by Carvana. Instead, it was found to be a 2017 Maserati. The dealership called the police, who questioned Scott. After he presented them with proof of purchase, he was no longer a theft suspect. But the stolen vehicle was still impounded.
Scott promptly called Carvana, but the used car seller was not very helpful. The person he spoke with said the company couldn't offer him a trade-in unless he returned the vehicle. "I can't bring the vehicle back. The police have the vehicle," the frustrated customer explained. Along with a police report indicating that he couldn't return the car, Scott also asked that his deposit and car payments be refunded.
But Carvana didn't respond to his requests. Due to the lack of response, Scott hired a lawyer who sent Carvana a letter of demand. It included $1 million in compensation for financial losses and reputational damage. He also requested a public apology. The company eventually replied with its own letter, denying any prior knowledge that the car was stolen when it acquired it.
Carvana also apologized for Scott's ordeal. The letter stated that the company would offer him a full refund. Alternatively, he could choose another vehicle from their showroom. The veteran was also offered $1,000 as a gesture of goodwill. But Scott is still seeking $1 million in compensation for emotional distress.
He told ABC 7 that Carvana needs to ensure this doesn't happen to anyone else. "I know they have 150-point inspections. I want them to have 151. Check to see if the vehicle is stolen," he told the publication. He said the last thing he wants is for someone else to be stopped in a strange place without proof of purchase on their person.
Meanwhile, the North Carolina Attorney General's office is investigating Carvana due to the 130 complaints against the company. However, the agency is not aware of any complaints about purchased cars discovered as stolen.
Despite the controversy, Carvana's share value rose by 30 percent this week after the retailer announced pre-guidance for the first quarter of 2023. The boost was also prompted by plans to restructure some of its $9 billion debt, CNBC reports.
---