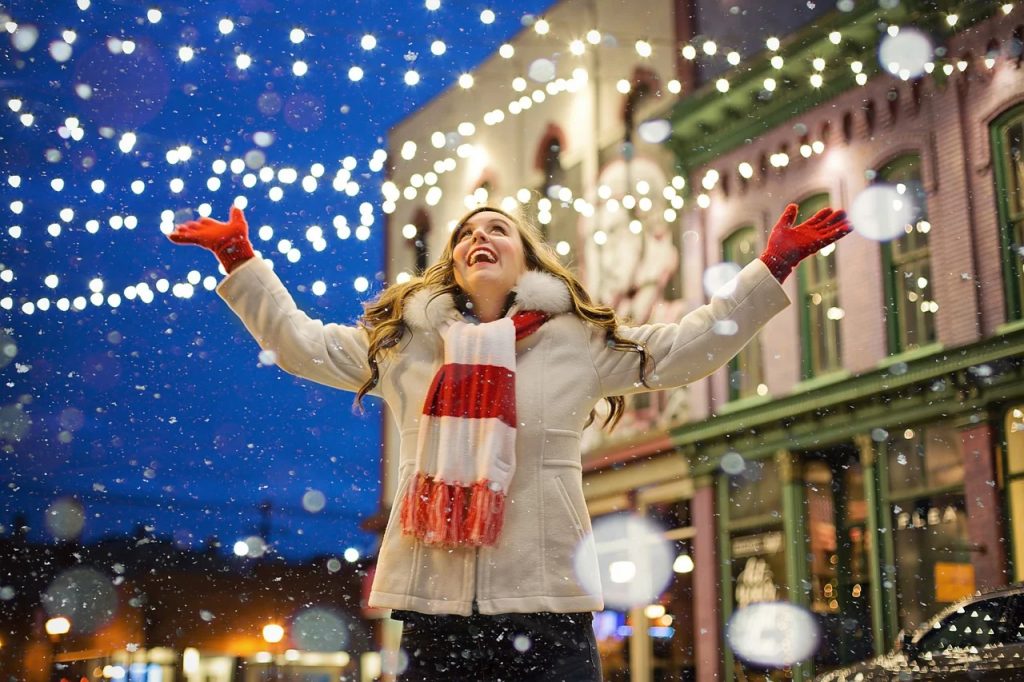 Depending on where you're located across the United States, winter is either here or it's on its way. Climate change may be starting or stunting (and in some cases, stopping) the chilly weather, but make no mistake about it, the clouds are gathering, and with them comes the rain and snow. Grabbing yourself a solid winter coat just might be on your shopping list.
The best winter coats offer a ton of protection. They are not fall jackets that can cut the wind nor are they bomber jackets that don't do much more. No, a good winter coat is one that is heavy-duty, solidly insulated, and hopefully an eye-catcher.
We are going to take a look at both ladies' and men's winter coats. The winter protection they offer will be similar though the brand names may differ greatly. For those of you living where winter comes in bunches, you may want to jump quickly if you haven't already jumped especially since, if you have not heard, our country is stuck in what's known as a supply shortage. A good winter coat may be out there but getting it on your body may be a different story.
Another word of warning, the price will not be a factor with these recommendations.
WOMEN'S WINTER COATS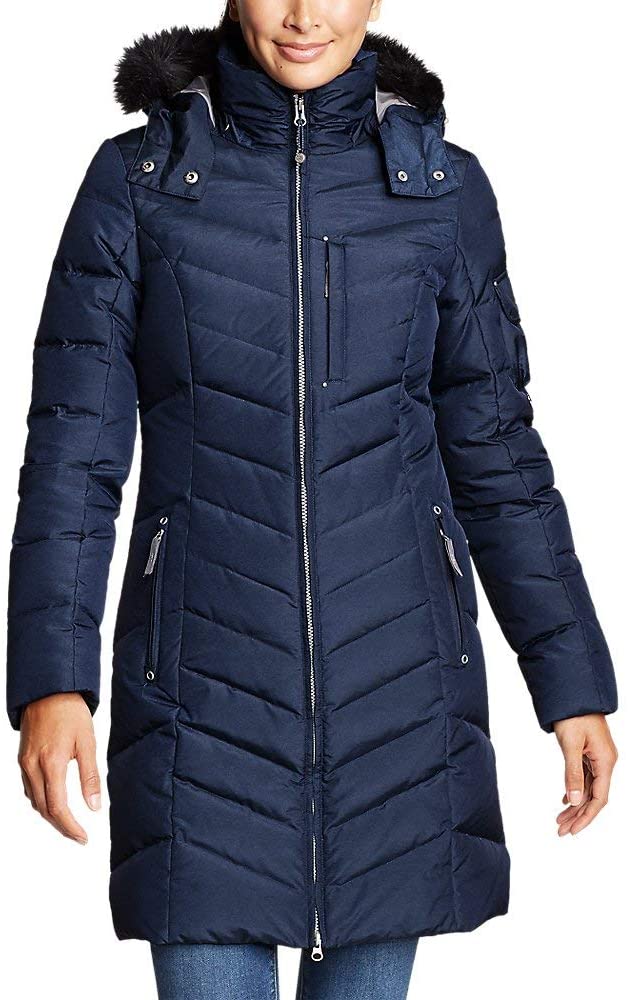 WHY THEY SHOULD LIKE IT – Eddie Bauer is definitely a name worth trusting. Always the manufacturer of a great product (albeit pricey), this Eddie Bauer women's parka offers wearers everything they need in winter weather protection.
The skin of the jacket provides extra protection with its exclusive StormRepel water repellant. Instead of soaking in, rainwater or snow will simply bead and drip off the jacket. The winter coat is filled with 650 premium down, making for one warm wear.
PRICE – $214.99 on Amazon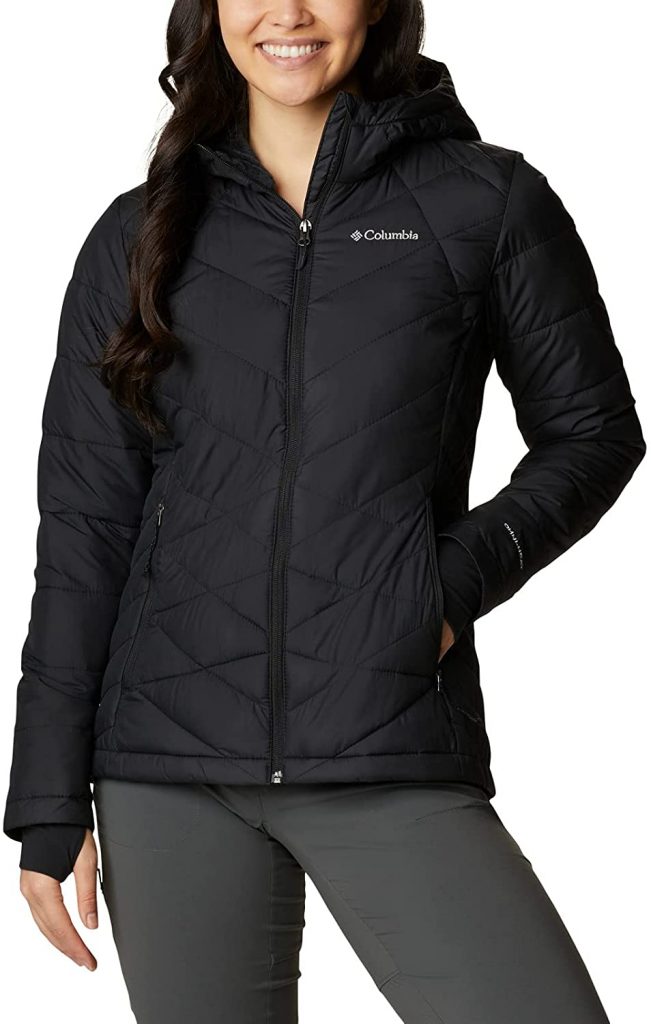 WHY THEY SHOULD LIKE IT – Another name brand that is popular in winter clothing, Columbia's winter coat is simple in design but offers great protection against the winter elements.
Made from 100% synthetic down insulation and thermal reflective technology, this winter coat brings warmth in a lightweight design. The water-resistant shell keeps water out and its comfort cuff with thumbholes offers added protection.
PRICE – $139.95 on Amazon
WHY THEY SHOULD LIKE IT – Orolay's winter coat offers great protection from the elements with a shell that is 100% polyester and coat filler that is 90% duck down and 10% duck feather to provide ample warmth.
Article continues below headlines
---
The jacket is designed with four zip pockets in front for easy access plus two big pockets to keep your hands warm. Two side zippers also allow for more breathing room.
PRICE – $159.99 on Amazon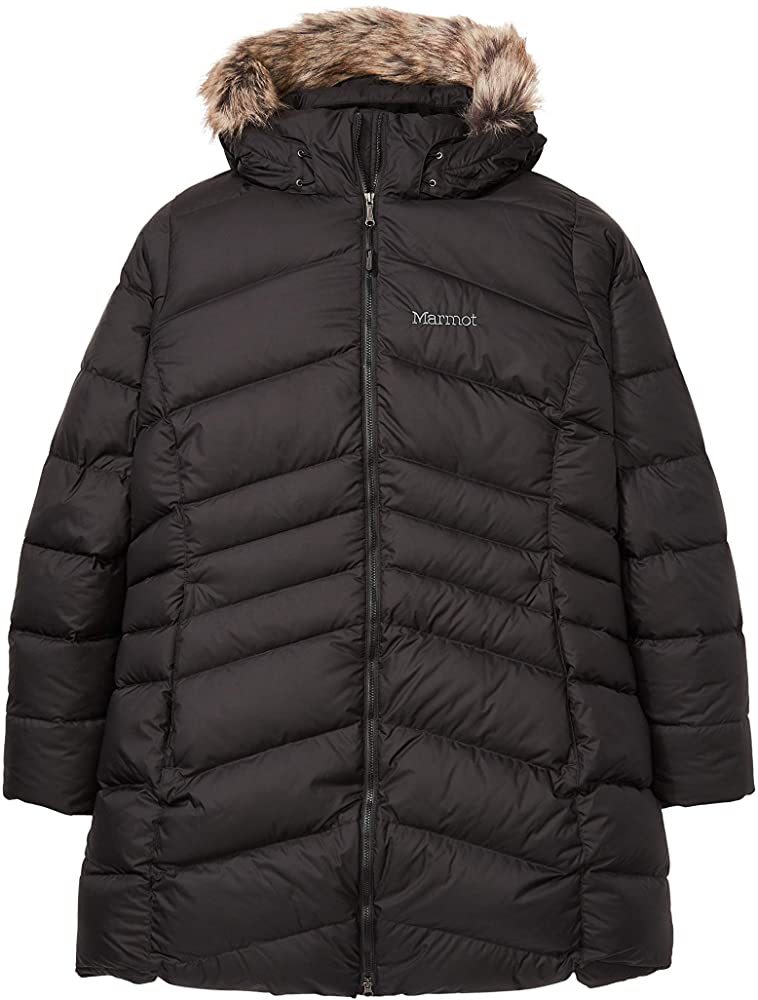 WHY THEY SHOULD LIKE IT – This Marmot is more on the pricier side, but this down puffer winter coat is definitely worth it. The knee-length jacket is 100% polyester and is casual wear for everyday winter weather.
The jacket is a 700 fill-down that is treated with moisture-resistant Down Defender to keep you warm in wet conditions. It also has microfleece-lined pockets to keep your hands warm.
PRICE – $284.95 on Amazon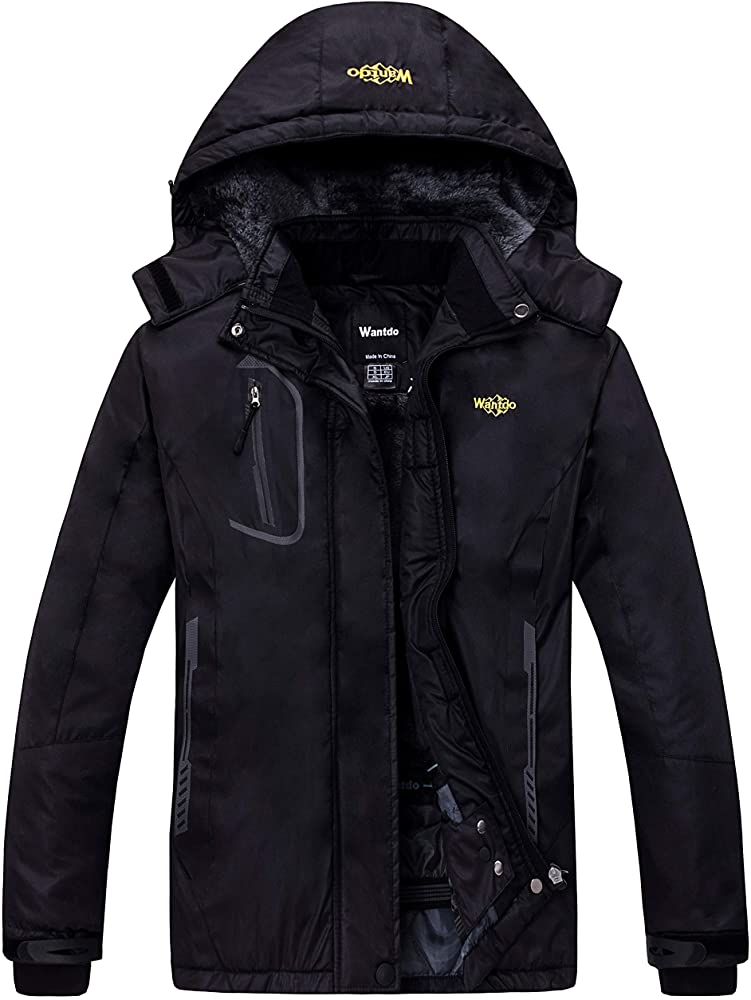 WHY THEY SHOULD LIKE IT – For the budget-conscious, this Wantdo's winter coat is a great buy. Built for skiing fanatics, Wantdo offers this with a 10,000mm waterproof index, meaning you will remain completely dry in any situation. If it saves you from water, it will also save you from the annoying wind.
The jacket will keep you warm as well and its stylish build has a number of pockets, adjustable cuffs, and an adjustable snow skirt. You can't go wrong with this, especially when you see its price.
PRICE – $79.89 on Amazon
MEN'S WINTER COATS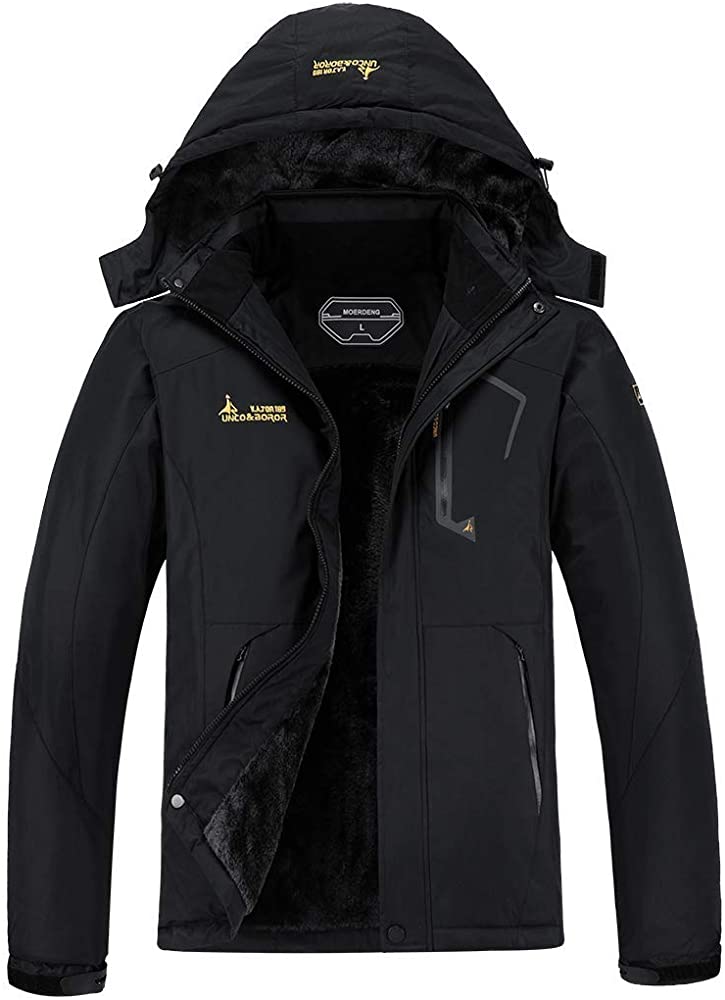 WHY THEY SHOULD LIKE IT – Built for ski lovers, Moerdeng's winter coat offers both warmth and dryness which is sure to make its wearer happy. Completely waterproof the jacket is also comfortable.
The jacket is fluff-lined to retain heat with an outside material for quick drying. Stylish with a hood and a number of pockets to keep your hands warm.
PRICE – $64.99 on Amazon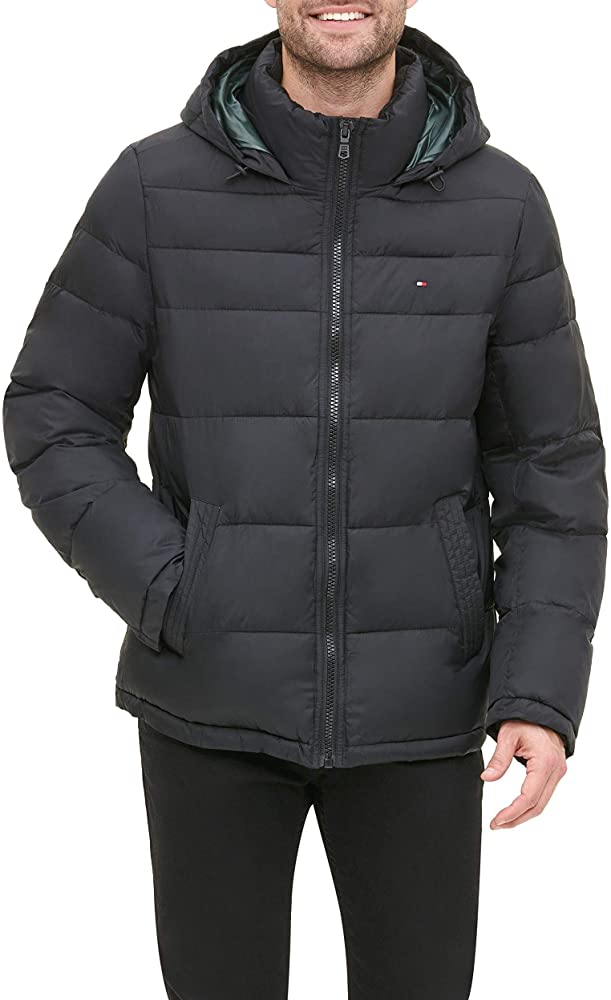 WHY THEY SHOULD LIKE IT – Tommy Hilfiger's puffer winter coat is quite simple in its design. It's made of 100% nylon that easily blocks out the cold.
The jacket is designed with a center zip and two pockets for easy hand warmth. The collar is fleece-lined and has adjustable drawcords to help with insulation and warmth.
PRICE – $80.75 on Amazon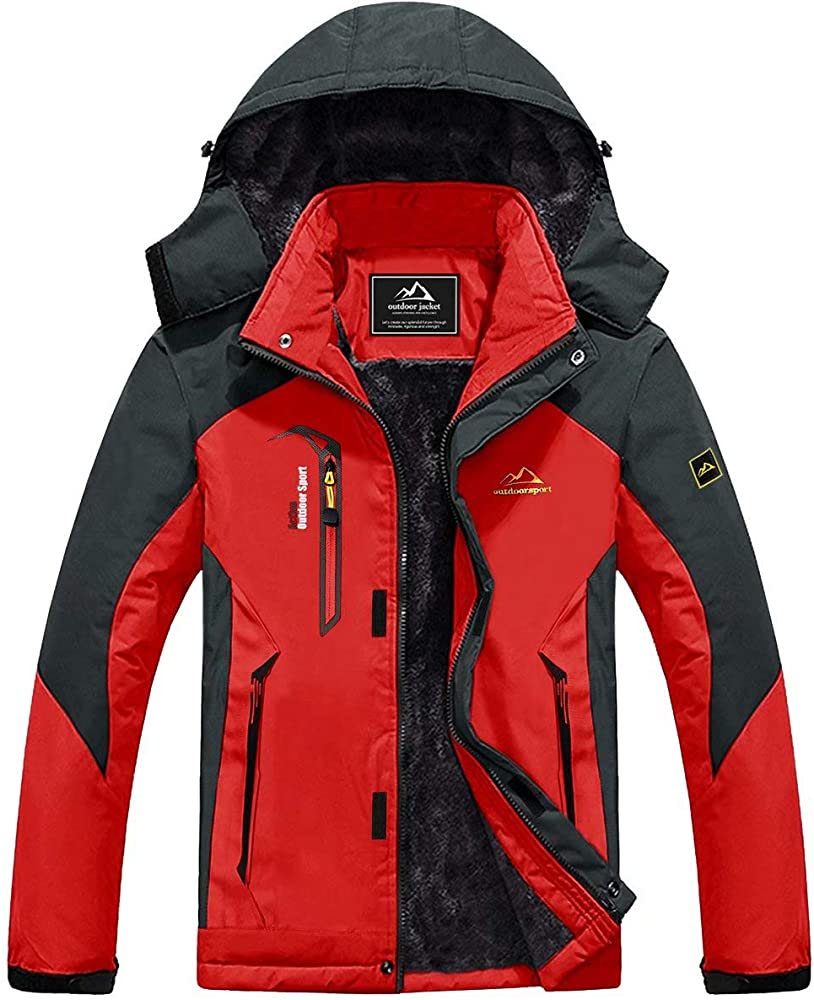 WHY THEY SHOULD LIKE IT – Built like a beast but priced to sell, this winter coat is stylish in design. Windproof, water repellant, and ultra-warm, this winter coat can take you where you need to be whether it's snowboarding, skiing, hiking, camping, or just fighting the daily winter weather.
The jacket is classically designed with 4 pockets and is fuzzy-lined for ultimate warmth. Adjustable cuffs with hooks help seal in the warmth.
PRICE – $59.98 on Amazon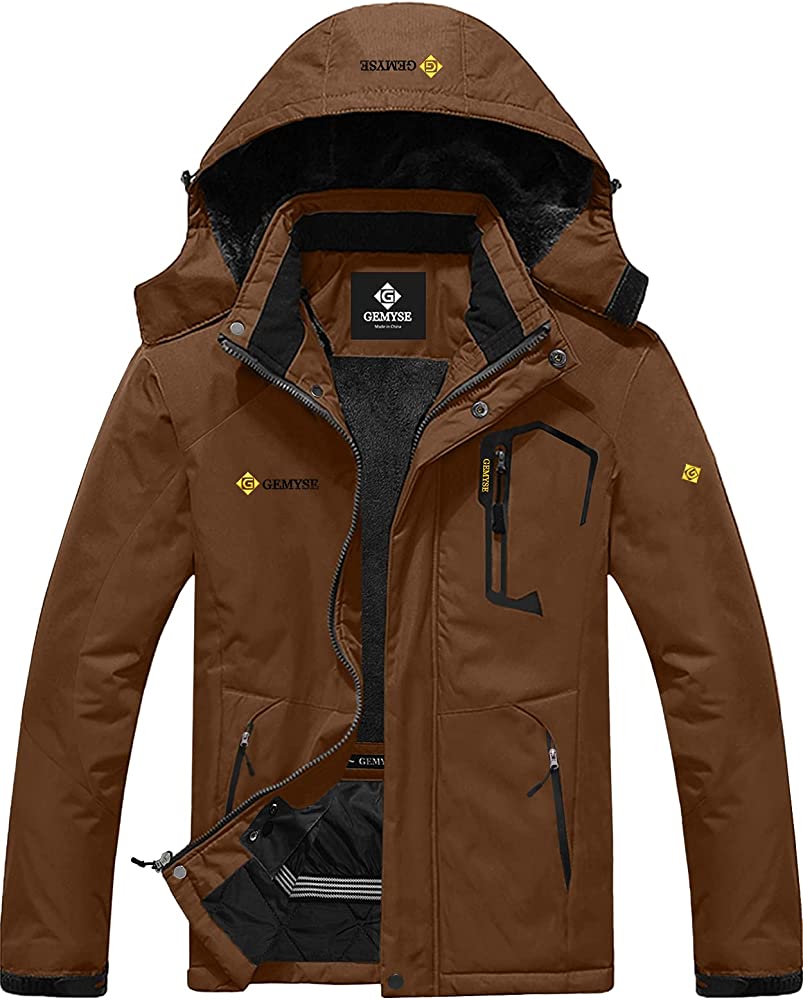 WHY THEY SHOULD LIKE IT – Those of you looking for a solid winter coat that offers a very stylish design, Gemyse's jacket fits the bill. Warm and durable, this water-resistant jacket has an inner fleece lining that is both warm and breathable.
The jacket's interior comes complete with an earphone strap, a powder skirt, security pockets, and a separate mesh pocket. Velcro cuffs will keep moisture out and its front pockets will go a long way in keeping your hands dry and warm.
PRICE – $76.98 on Amazon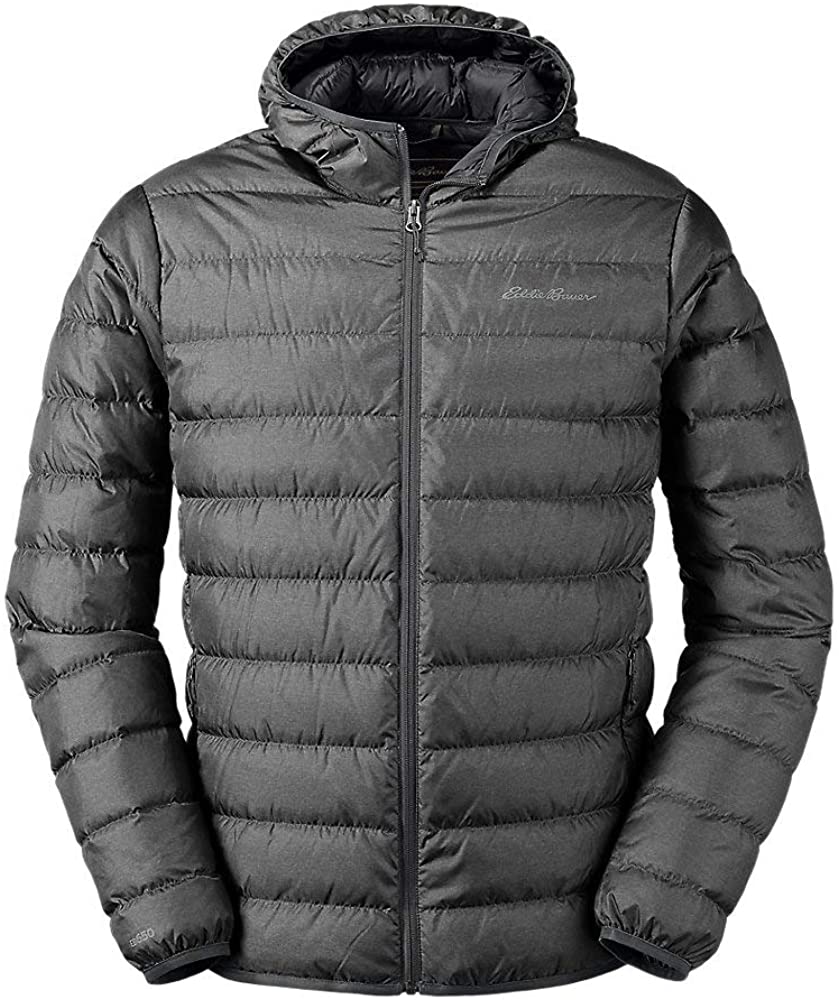 WHY THEY SHOULD LIKE IT – Eddie Bauer is well-known for their well-designed clothing and this men's winter coat is no exception. Very simple in design, the jacket is made with 100% nylon.
The nylon shell has 650 fill premium down for a nice warm fit. Two side pockets allow for maximum hand warmth and its StormRepel water-resistant finish keeps the water away while you're out wanting to play.
PRICE – $77.40 on Amazon
FINALLY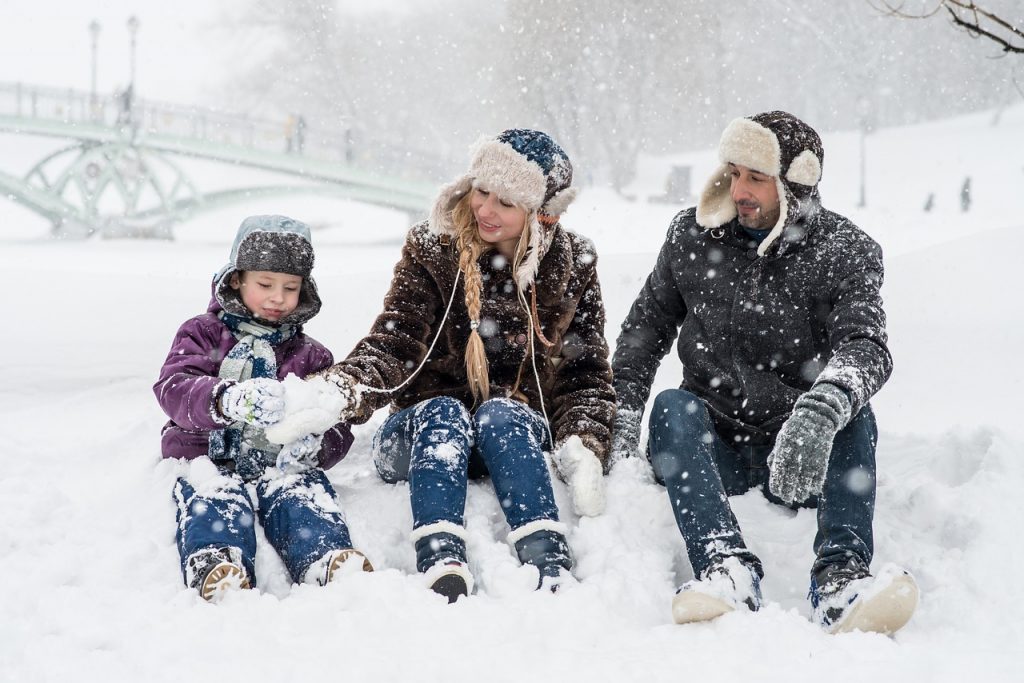 Winter is coming. For some, it's already here. Don't waste time in getting yourself a great winter coat. There are plenty of choices above that are sure to suit your winter needs to keep you dry and warm as old man winter brings his worst.
Stay warm, stay dry.