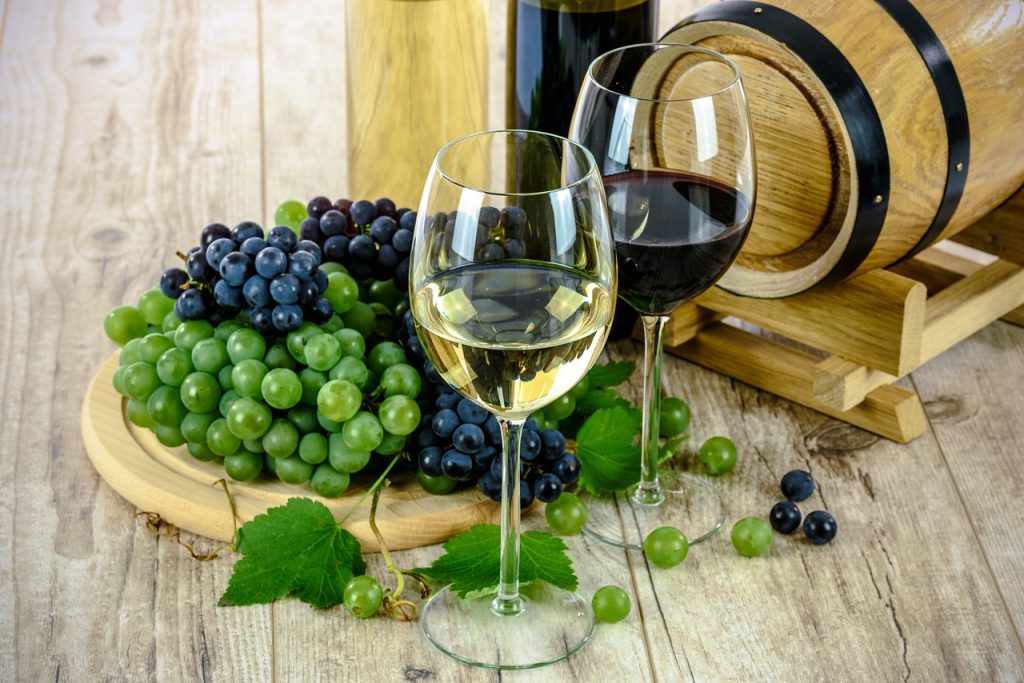 As a self-professed non-connoisseur of wine, the thought of a proficient wine opener holds little value. But as grocery stores, convenience stores, liquor stores, wine brothels (huh?), internet wine sales, and the occasional, trendy, and sometimes very expensive wine tasting trip shows, wine's popularity is growing, and you must be prepared at all times with a wine opener that won't fail.
Believe it or not, there are now many ways to open a bottle of wine. Gone are the days of a simple corkscrew opener (though those days aren't truly gone, it was just said for effect), and now we see different models, sizes, shapes, styles, and speeds of the wine openers whose choice comes down to personal preference.
Tekla Israelson is the New York sales manager for the Republic Restorative Distillery and she told Liquor.com how she views finding the right wine opener. "I look for functionality, style, and price," she says. "I want something straightforward that is easy to use [and] won't take up a lot of space—but still looks good on my bar cart."
There you have it. Style points are important. These new-fangled wine openers come complete with air pump systems and levers and whatnot, and industry standards allow for each option, so says Israelson. There are electric openers, there are winged corkscrews. There is also the waiter's friend (the classic).
With Christmas soon coming, TMB felt a perfect gift might be a wine opener. We are positive you know a wine drinker or two (or more) so we decided to find the best wine openers on the market.

WHY WE LIKE IT – Right off the bat, we are going to go old school. This wine opener is what's fondly known as the Waiter's Friend. The set-up is simple in design as the Le Creuset offers a two-step approach to the wine bottle opening.
Simply open the wine opener and use the foil cutter to expose the cork. Then screw the corkscrew into the cork. The Waiter's Friend then connects to the top of the bottle so you can easily lift and pop out the cork. Easy as can be and this pocket-sized wine opener is most definitely a waiter's friend.
If you break it from overuse, you'll be pleased to know that Le Creuset offers a 10-year warranty on their wine opener.
PRICE – $27.12 on Amazon.

WHY WE LIKE IT – Completely automatic is the Rabbit wine opener. The Rabbit is designed to work on all types of corks that includes artificial plastic types.
The Rabbit comes with an integrated foil cutter that is located at the top of the Rabbit's cap. Simply set the Rabbit on top of the bottle and the wine opener does the rest. It will automatically dig into the cork, then automatically remove the cork. If that isn't enough for you, the Rabbit will also automatically spit out the cork after its job is complete.
Article continues below headlines
---
To keep the Rabbit charged, the device comes with a micro-USB wall charger. A full charge will open more than 30 bottles before it needs another boost.
The only thing this Rabbit doesn't do is hop up to the top of the bottle by itself. Given time, though, Rabbit just may make that happen.
PRICE – $60.00 on Amazon.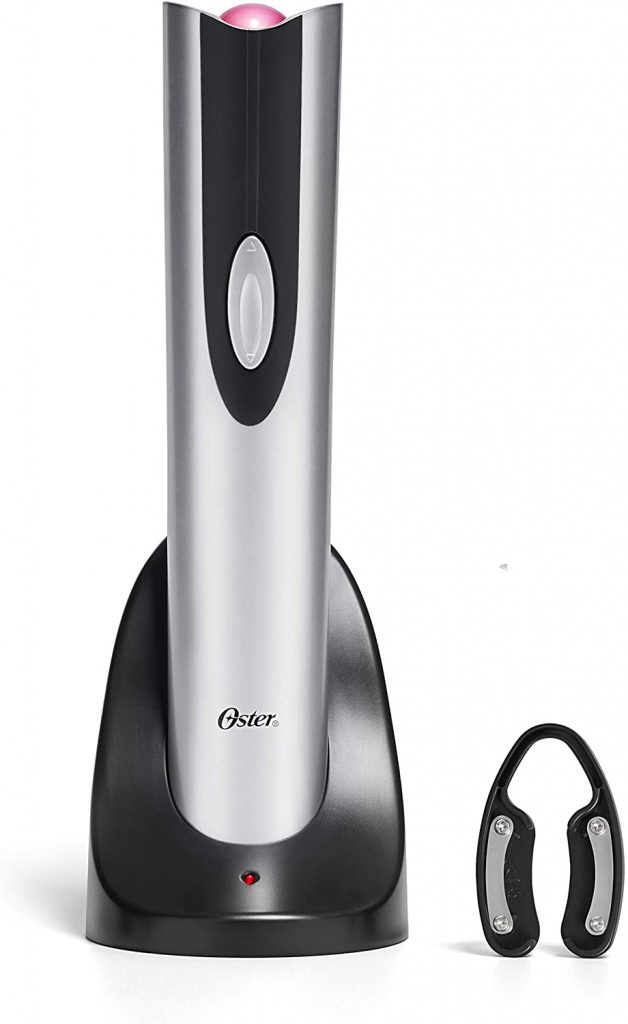 WHY WE LIKE IT – This amazing cordless and electric wine opener from Oster is designed to open all traditional wine bottles. It comes with its own charging stand and has power lights on the base and opener, so you know if the opener is charged.
This opener is perfect for large parties as it can handle 30 bottles in one charge. It has a separate foil cutter to make removal fast and neat. The ergonomic design with its soft handle makes opening wine bottles easy and comfortable.
Believe it or not but this Oster can be found for an amazing price of under $20. What a great deal for those of you needing an inexpensive Christmas gift for the wino in the family, though purchasing Christmas gifts for oneself is never not recommended.
PRICE – $19.99 on Amazon.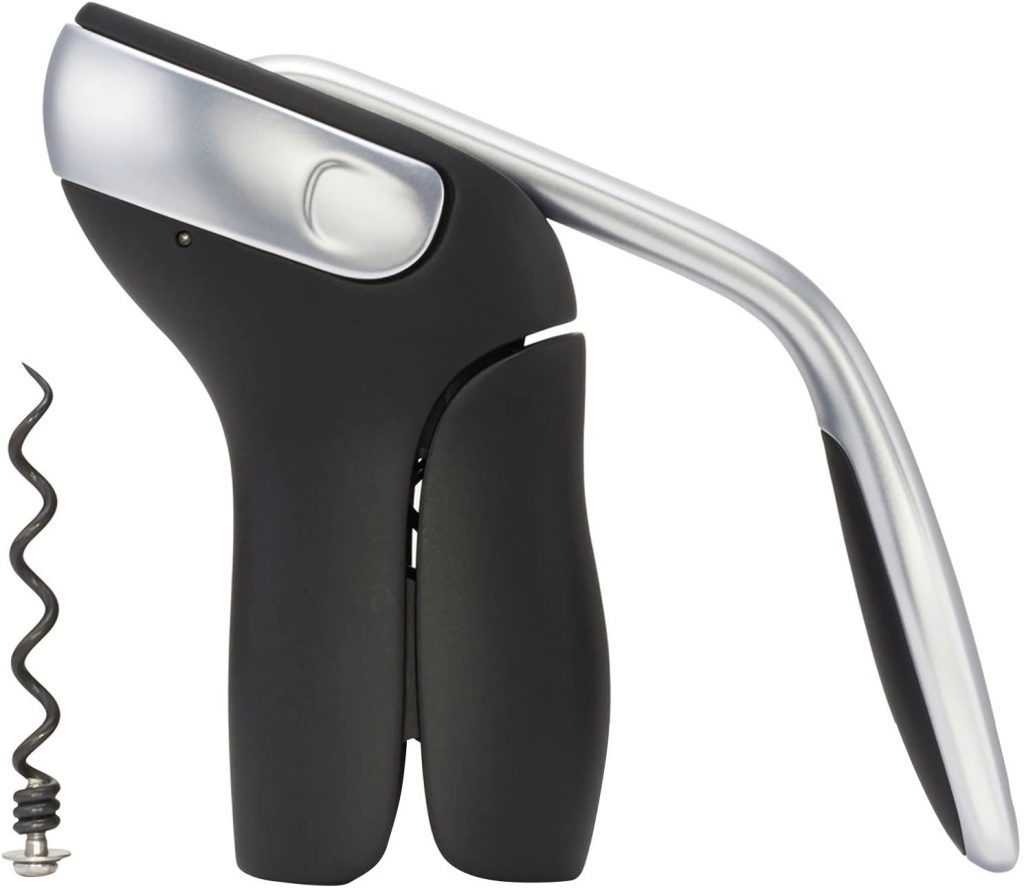 WHY WE LIKE IT – We are going to move away from those electrical beasts and move back toward the waiter's friend territory with OXO's Steel Vertical Level wine opener. This one is another simple two-step approach to the bottle opening.
First, the handle is die-cast zinc that has a soft non-slip grip. You simply put the opener on top of the wine bottle and push down on the handle. The corkscrew is non-stick, so it slides in easily. Then just pull up on the handle and presto, out comes the cork. One easy pull of the lever and the cork falls right out.
This wine opener will take care of any normal wine bottle and comes with an extra non-stick corkscrew and a foil opener that is easily removable from the wine opener.
PRICE – $41.95 on Amazon.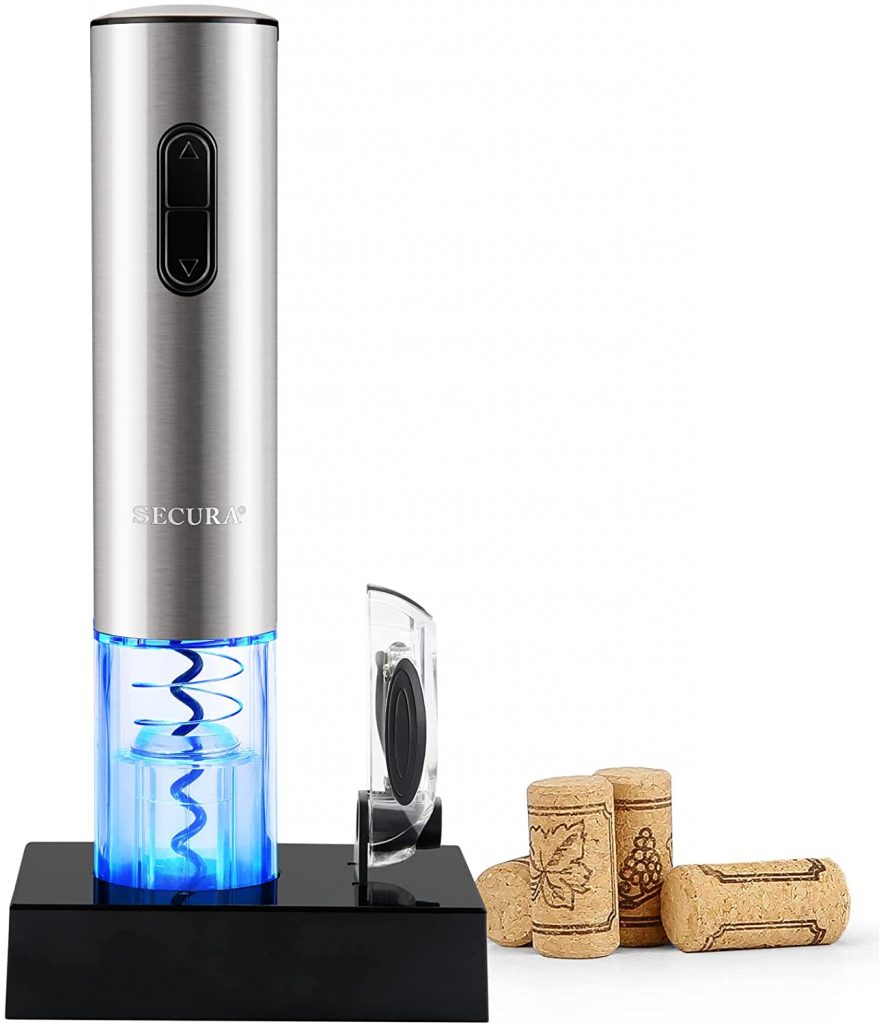 WHY WE LIKE IT – Back to the electric wine openers, we go with Secura's Electric Wine Opener. The Secura boasts a bottle opening time of 6 seconds, putting smiles on those thirsty for a glass of red or white (or whatever is in between).
Like most electric wine openers, this one too is easy to use. Put the opener over the top of the wine bottle and let it work its magic. The opener gets its charge from its base and a single charge can open upwards of 30 bottles. The Secura also comes with the all-important foil opener.
PRICE – $21.19 on Amazon.
FINALLY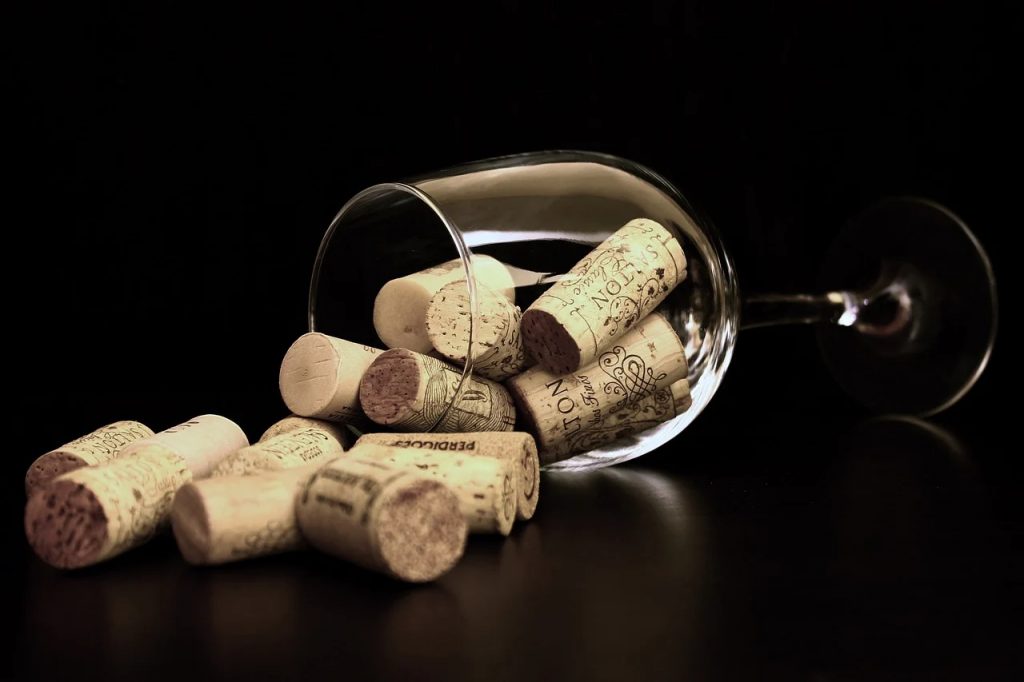 Other than yours truly, who doesn't want or need a nice wine opener? As you can see, there is a variety when it comes to them, and price and ease are at the forefront when looking to buy.
Fortunately, there are plenty to choose from as the above suggestions only represent a few. They do, though, admittingly make a wonderful gift for the wine sommelier in the family or even for just the normal, everyday drinker.