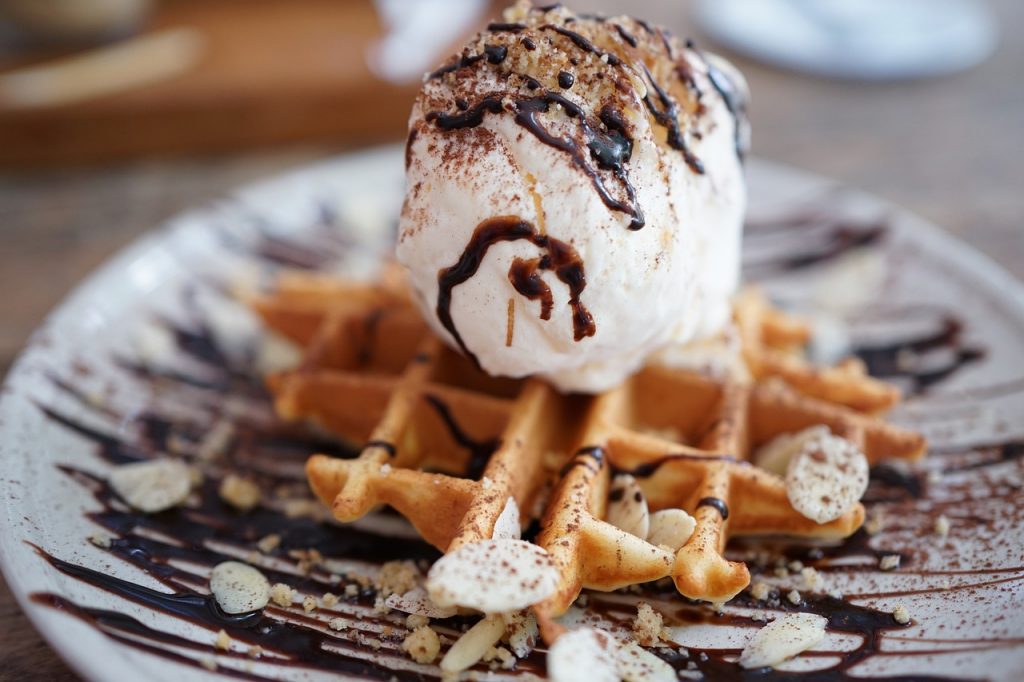 There is nothing better than a good Sunday brunch. Whether you go out for a nice one or stay home and do it yourself, a Sunday brunch will feature a great selection of goodies. One of those delectables is a delicious, crispy, and tender waffle. Not much concern, other than ordering it and eating it, needs to take place when you're out for brunch, but if you're at home, then you're going to need the best waffle maker you can find.
A good waffle maker is going to crank out perfect waffles. You are going to want one that will produce the golden crispiness on the outside while remaining fluffy, and keeping the inside moist and tender.
Not only will the best waffle maker cook to perfection for you, but it will also offer a number of different browning selections. This waffle maker will clean in a snap, its controls will be convenient, and indicators easy to read.
We've done the leg work for you. After extensive research, we have come up with a list of what we consider to be the best waffle makers around. After choosing one of the following, your next toughest decision will be deciding if you're going to use the sometimes-bland box waffle mix or going all out and making your own homemade waffle batter.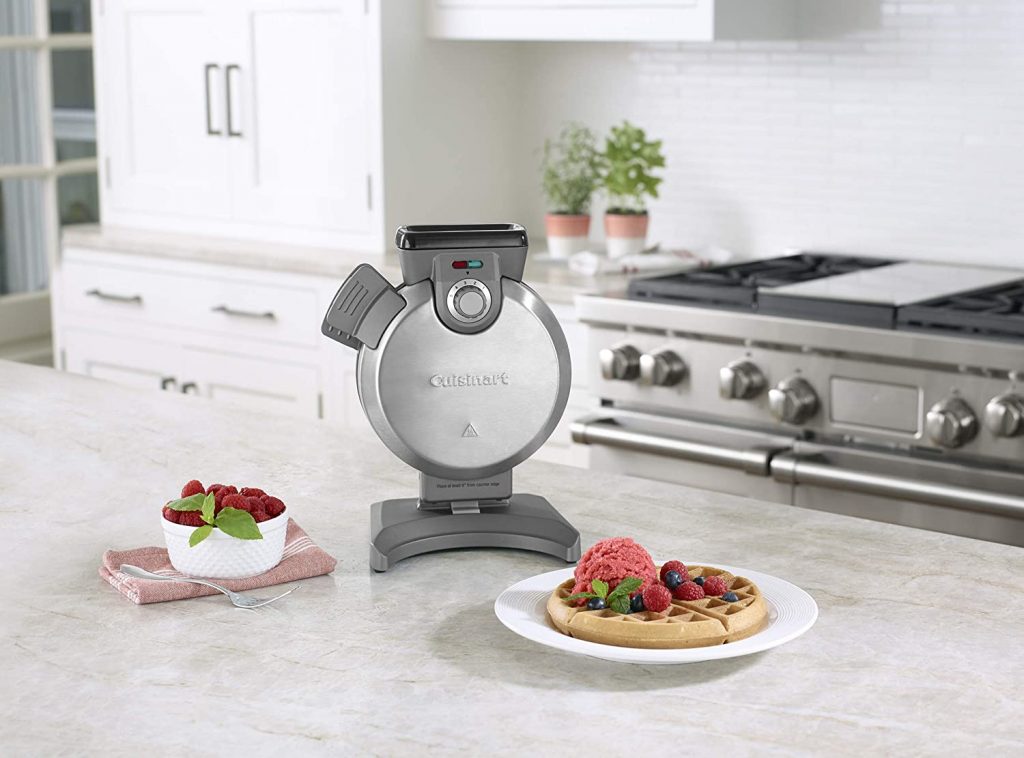 WHY WE LIKE IT – We are not going to lie. Cuisinart's Vertical Waffle Maker is not a design for the faint of the waffle heart. At once it is strange looking and you'll probably be wondering just how can a waffle cook while standing on its edge? Trust us, it can, and it does it well.
Talk about unique designs. This Cuisinart waffle maker stands on its side and produces the kind of mouth-watering waffles you will simply love. The beauty of this appliance is that it also will eliminate overflow forever plus it won't take up much room on the counter.
You simply need to pour the waffle batter into the spout at the top of the waffle maker. It will be easy for you to see when the unit is full and if you happen to go a little above the line, worry not because the excess will also cook in the spout.
There will be a green light and audible sound indicating the Vertical Waffle Maker is ready for you to pour and when your waffle is ready, the green light and audible sound will again let you know. The plates are non-stick so when you open the unit, your waffle will slide right out.
To make sure you never go past the spout, the unit also comes equipped with a measuring cup. This Cuisinart is truly one of the best waffle makers on the market.
PRICE – $59.95 at Amazon.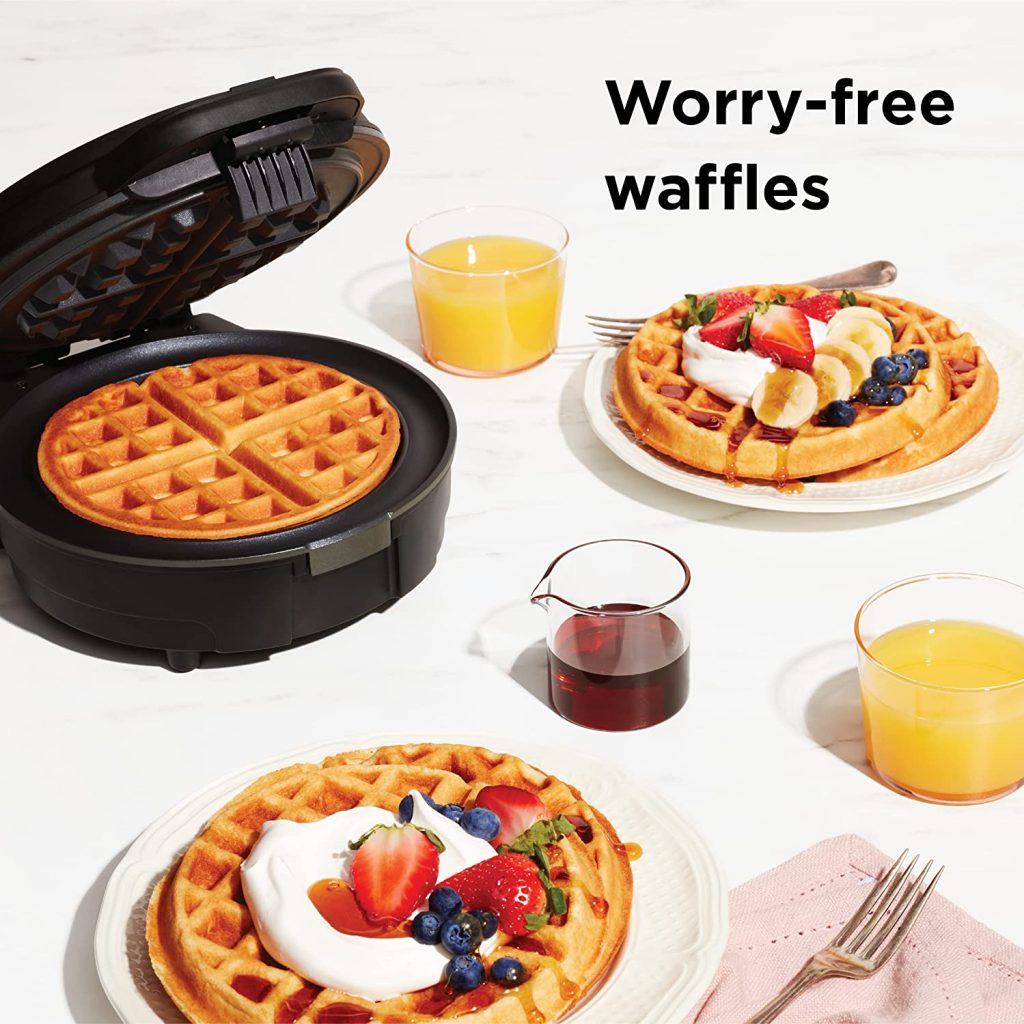 WHY WE LIKE IT – What we really love about this Chefman Waffle Maker is its design. Unlike Cuisinart's unique design, Chefman's looks like the more typical waffle maker, but it comes equipped with an overflow guard. It makes perfect round waffles but if there is excess batter, it will get trapped in a wrap-around channel for no spillage.
As one of the best waffle makers on the market, the Chefman's surface is non-stick, making removal easy with no mess. It comes with a measuring cup for the perfect waffle.
Two lights will indicate when the unit is powered on and when it is ready for cooking. The Chefman also has 7 different shade settings for your style of choice. As the surface is non-stick, it also makes the unit easy to clean.
PRICE – $39.36 on Amazon.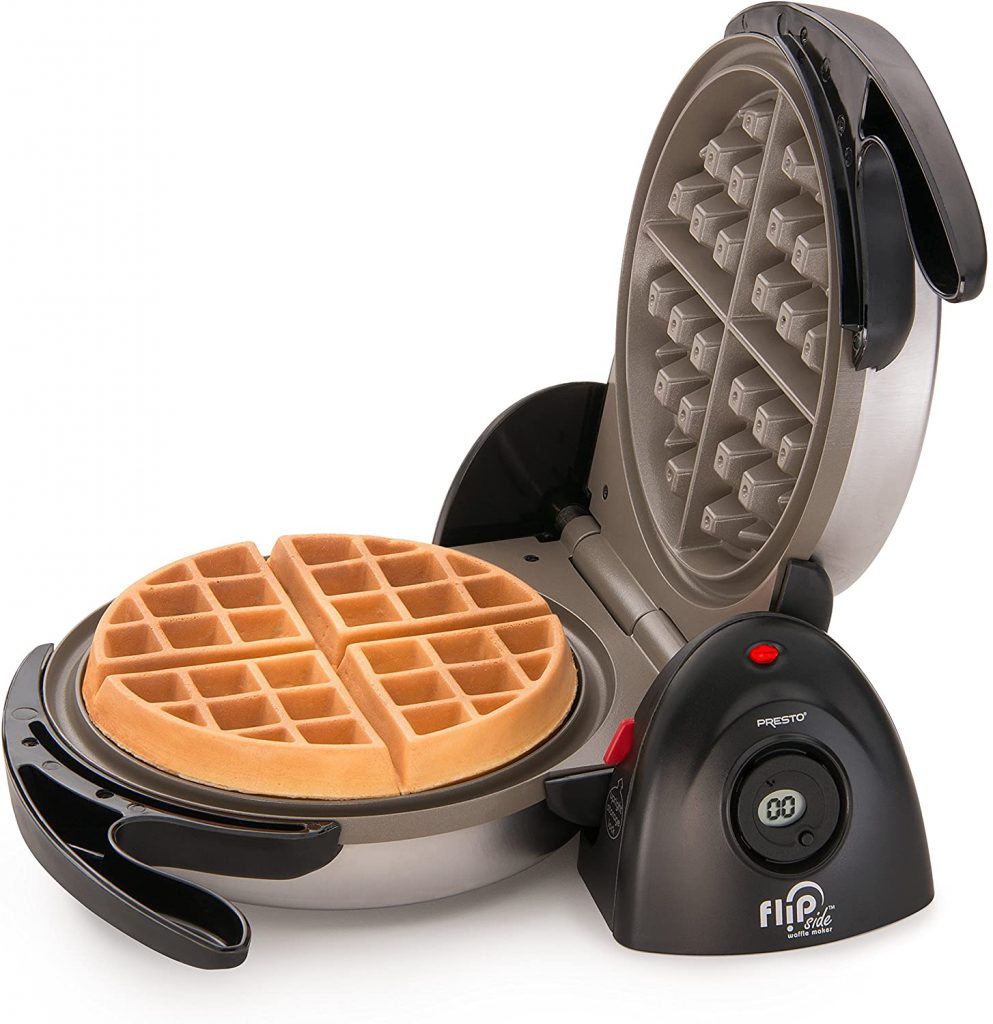 WHY WE LIKE IT – Presto has come up with another unique design for their waffle maker. With this one, you simply pour the waffle batter maker and close the top. Then you flip the griddle 180° to the other side so the batter will spread evenly across the grids.
The Presto is easy to use. You first preheat the unit until you see the red indicator light come on, telling you it's ready to cook. You then pour in your batter and close the lid. Set the LED timer for whatever darkness of waffle you prefer and then flip the waffle maker over. The unit is built with a handle and base that rotates, so make sure you have enough room to fill the waffle maker and then turn it to the other side.
The non-stick surface makes it easy to clean and the base locks in the vertical position so when storing it, it takes up less space.
PRICE – $43.99 on Amazon.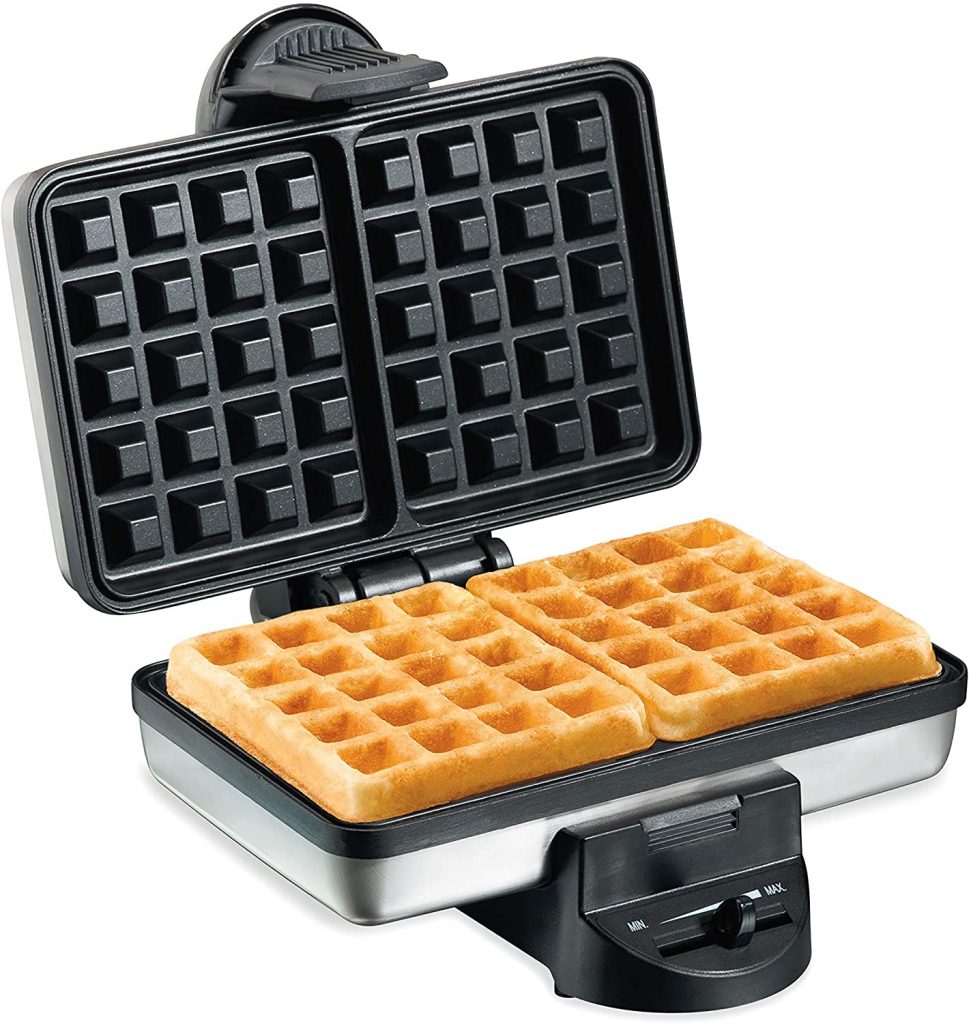 WHY WE LIKE IT – The Hamilton Beach Waffle Maker is one of the best bargains on the market. Instead of the round waffle that you see with many units, this unit produces two, fluffy and crisp square waffles.
Because it is a great bargain, it is also not a fancy waffle maker. It simply lights up when the griddle is hot and ready and then it will light up again when the waffle is ready to come off the griddle. It won't make a sound, so you're going to want to keep your eye on the unit.
To set the cook coloring, Hamilton Beach has a lever that slides from minimum to maximum. There are no numbers in between and while we don't want to say it can be trial by fire, well, it can be trial by fire. For waffle makers such as this, the best bet would be to set your level low and work your way up.
Although this unit makes two waffles at a time, it actually is quite compact and takes up little room, making it one of the best waffle makers on the market.
Article continues below headlines
---
PRICE – $29.99 on Amazon.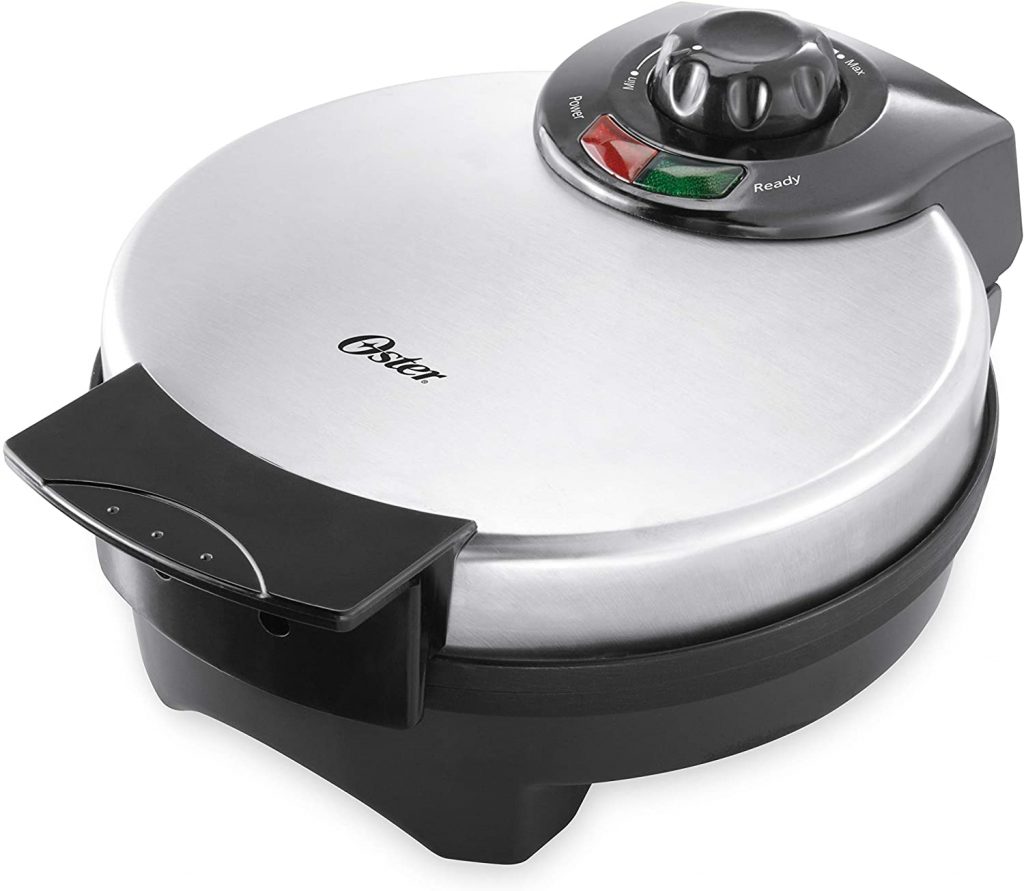 WHY WE LIKE IT – If you thought Hamilton Beach was a great deal, Oster has it beat if you act fast. Oster creates round waffles, crisp, and fluffy. Another easy-to-use product, the waffle maker creates deep waffle pockets that can hold plenty of syrup or toppings.
The device has two indicator lights – one to let you know the power is on and one to let you know the unit is ready for cooking. You control the temperature with a knob that rotates from minimum to maximum. There are no numbers in between, so like the Hamilton Beach, you may need to experiment with a waffle or two.
The inside is non-stick, so cleaning the unit will be painless.
PRICE – $17.88 on Amazon.
FINALLY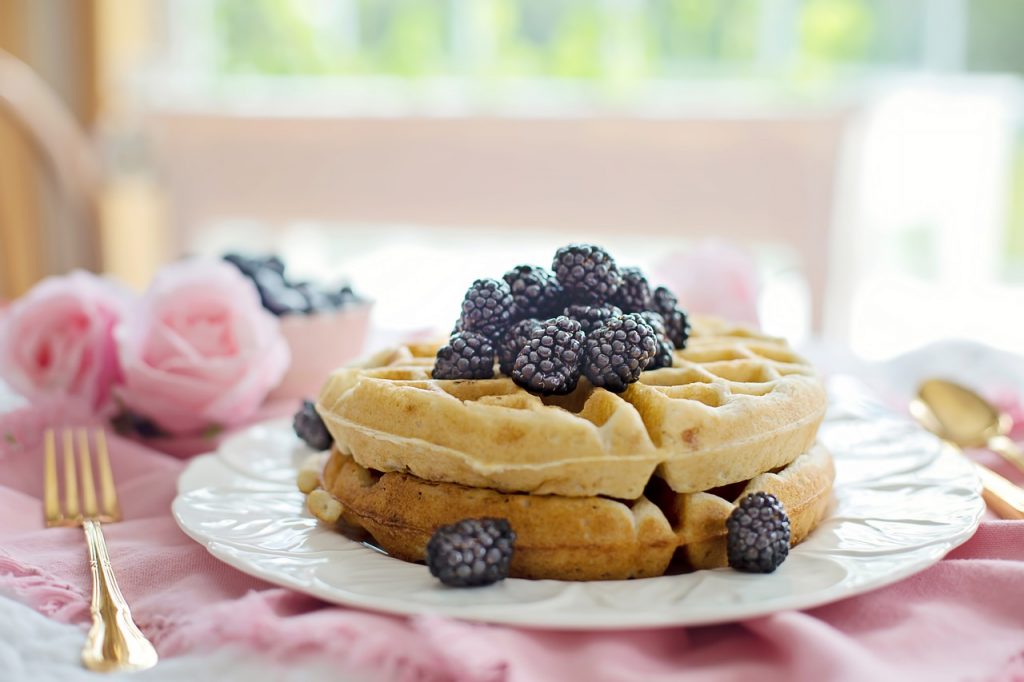 Christmas is right around the corner. No doubt you have that family member or close friend who lives for a good Sunday brunch. Why not surprise them with one of the above waffle makers? Heck, you may be one who loves your Sunday brunch. There is no Christmas rule that says you can't grab one of these, wrap it up, and put it under the tree from you to you.
You won't go wrong with any of the best waffle makers above. While you can find plenty of more expensive models on the market, why would you need to? The above are well within any Sunday Brunch lovers price range and all can cook a mean waffle.