Over the past decade, mountain biking has grown exponentially. Better trails and much better bike technology has joined forces with the desire to enjoy nature has taken what was once a niche pastime and turned it into a "must-do." Mountain biking is even beginning to gain national interest in the high school ranks. But what are the best mountain bikes? How much money would you have to shell out to invest in the growing sport? Let's see if we can help determine what the best mountain bikes are and if this sport is for you.
A TRUE LIFESAVER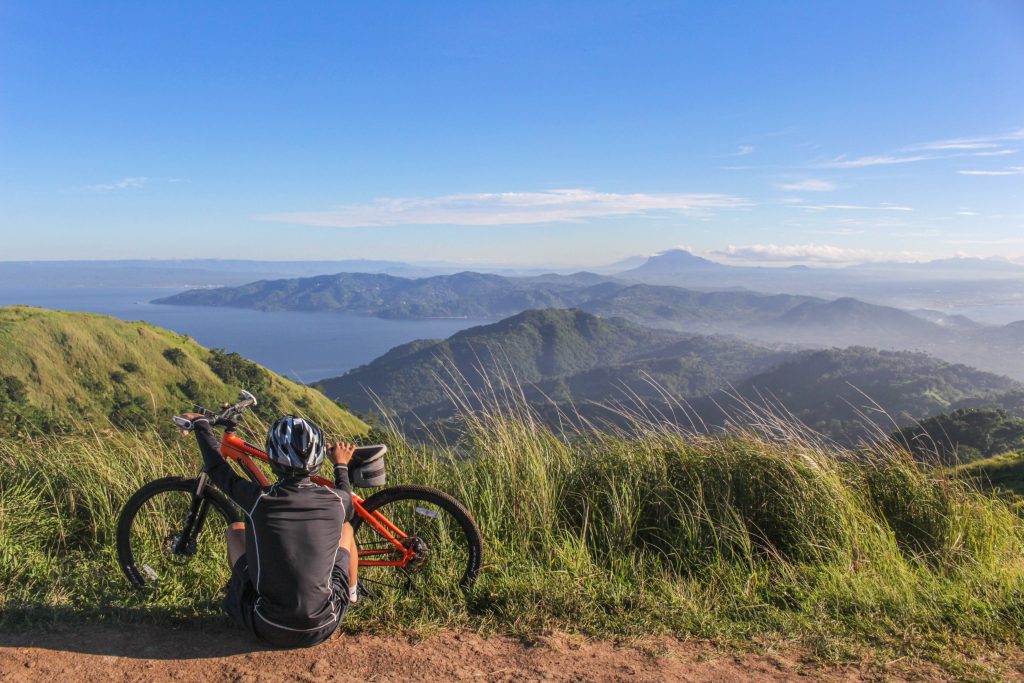 One person we know the sport is for is Cat Rainwater. In 2020, Cat was living the life many of us have been burdened with. A little overweight and a little out of shape, and needing some exercise in a bad way. Add all that with the start of the COVID pandemic and Cat was despondent. She was so far down in the dumps that her mental health was taking a major hit.
"My sister was taking care of me," she told The New York Times, "and she said, 'We have got to get you active.'" Not knowing if it would be the answer, Cat began running trails. As she began to gain traction in life, she injured her knee. "Meanwhile, all of these mountain bikers were just whizzing past me," Cat said. "I found the bike community and it's been love since then."
Cat's life changed massively after she found mountain biking. "I mean it when I say that mountain biking saved my life," she admits. Cat wasn't worried about the best mountain bikes at the time, she was more concerned with actually getting on one and not falling down. "I hadn't ridden a bicycle since I was a little kid, but there's something about getting on the trails. I feel like I'm 13 again."
CAN YOU RIDE MOUNTAIN BIKES ON THE ROAD?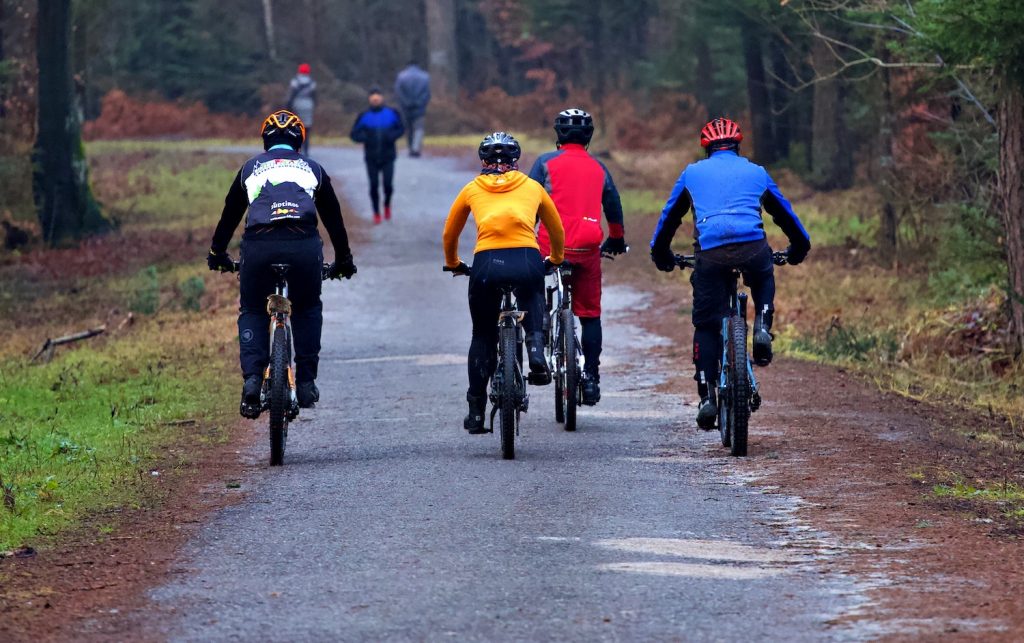 You may think that the best mountain bikes are geared strictly for the trails in the great outdoors. You are right. But it isn't a rare occurrence to see some of the best mountain bikes tackling city living as well. If you think about it, on some of these city streets across America, mountain bikes are the smart play. Potholes, divots, and the occasional sinkhole make it necessary for those who want to get their "peddle" on to opt for a mountain bike instead of that trust Schwinn ten-speed.
The best mountain bikes have wonderful suspensions. They are built to take on the toughest terrain, so putting them on the city streets should be child's play. One thing you may want to be leery of, though, is that the best mountain bikes are not light machines. They are built tough to handle tough situations, so their frames can be a tad bit heavy. Make sure you understand this as you slide in and out of traffic or attempt that perfect leap off a curb.
WHAT IS THE BEST MOUNTAIN BIKING BRAND?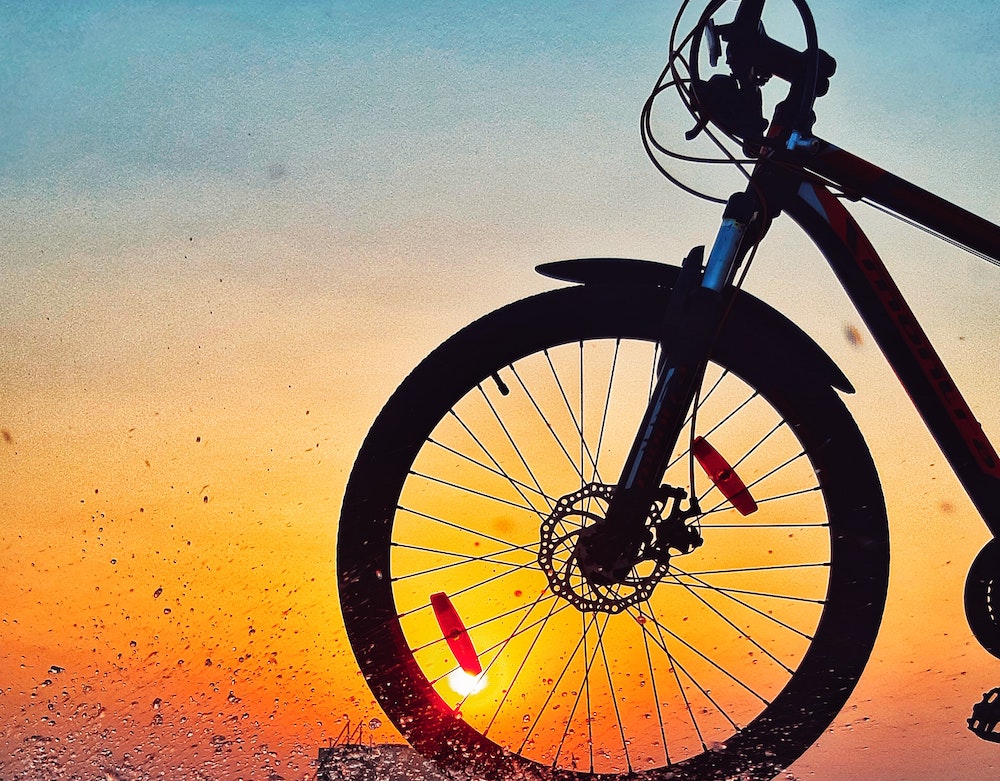 How does one choose the best mountain bikes? As the sport has gotten more popular over the years, hundreds of companies have built their own "best" brand of mountain bikes. We are going to touch on a few of these brands, but rest assured for the few we discuss, there are hundreds more.
If mountain biking is going to be your new thing, you may want to follow Cat's lead and find yourself in a mountain bike community. There they can better steer you along in what may be a brand worth investigating. If a mountain bike community isn't possible, you can always go the way of the internet to search for the best brand of mountain bikes.
Of course, you came to us for a little help so we will oblige. Popular mountain bike brands include Specialized, Trek Bikes, Santa Cruz, Giant Bicycles, Yeti Cycles, Ibis Cycles, Pivot Cycles, and the Evil Bike Company.
IS IT WORTH BUYING EXPENSIVE MOUNTAIN BIKES?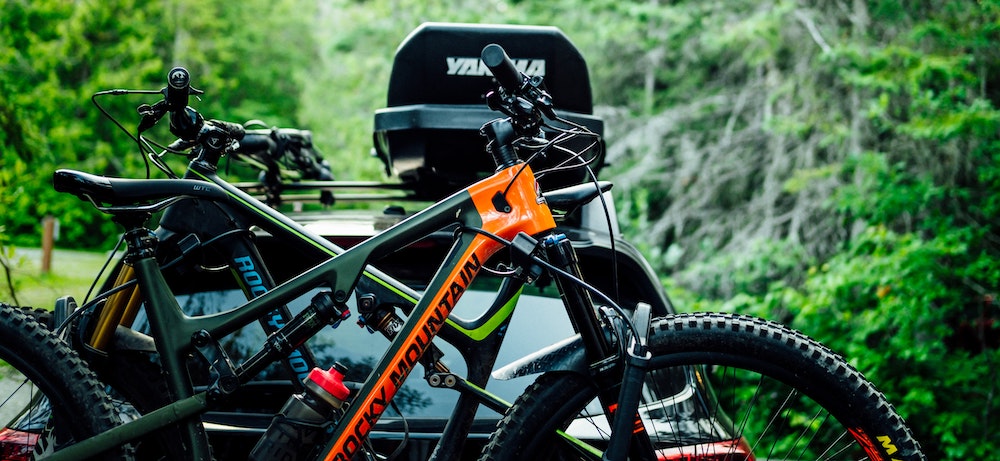 So, just how much cash are you willing to part with? Bikes, in general, are not cheap but sometimes to get the best, you are going to have to shell out some dinero. Are they worth it? By all accounts, the answer is yes.
The best ones are built with wider tires, so they offer more rubber to meet the road, so to speak. The wider tires allow for more traction and control when you are blasting through those endless mountain trails. Of course, the more cash you want to lay down, the better suspension your mountain bike will offer. The best mountain bikes will have state-of-the-art suspension systems that will allow the bike to absorb most of the bumps, jolts, and shocks on those rougher trails.
Article continues below headlines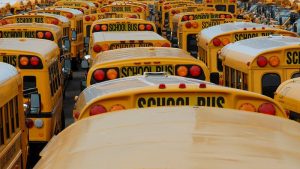 ---
Make sure you're sitting as we drop these numbers on you. Jaw-dropping could be an understatement. Here are the top three most expensive mountain bikes.
3. 2022 SCOTT Spark RC SL EVO AXS
Technologically speaking, this mountain bike is equipped with an integrated SRAM DUB PF bottom bracket. It has an SRAM SN XX1 Eagle drive chain, and finally a FOX 34 SC Float Factory Air fork. Built around a medium carbon frame, this is one of the best rides on the trail.
Price: $13,999. Yikes.
Want power? Well, that is what you are going to get with this S-Works Turbo model. It comes equipped with a Turbo 2.2 motor and a Turbo Control Unit. It has a top-of-the-line Eagle AXS XX1 by SRAM drivetrain and Royal Traverse Wheels. What makes this one of the best mountain bikes is that it is surprisingly lightweight.
Price: $15,000. Yowsa.
1. Specialized S-Works Turbo Levo SL Founder's Edition
This is another S-Works model, but this one is the Founder's Edition. This is the Rolls Royce of mountain bikes. It is built with an SL 1.1 motor and an integrated battery. It features a full carbon FACT 11m frame and Roval carbon wheels, making it one of the lighter bikes on the market. It also comes with a 12-speed SRAM XX1 Eagle drivetrain.
Price: $16,525. There were only 250 of these mountain bikes made. Cowabunga.
WHAT ARE THE BEST MOUNTAIN BIKES FOR YOUR MONEY?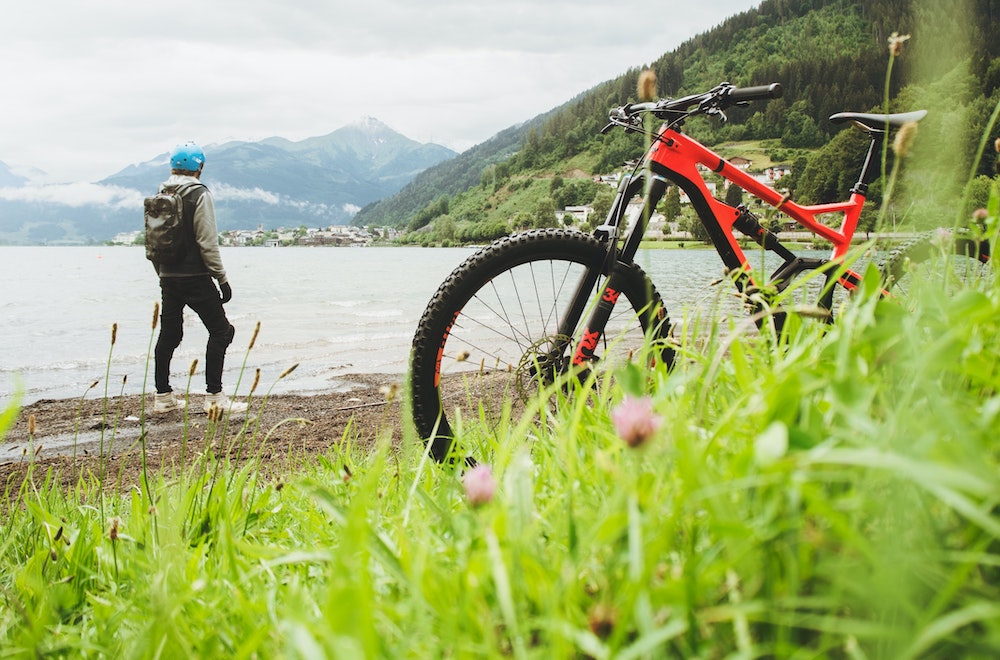 Okay, so we know there are very few of us that have the above kind of pocket change lying around. True, the growing popularity of the sport has taken the best mountain bike prices to much higher levels, but you don't have to break the bank or take out a second on your home to find a mountain bike worthy of your tush.
PRICE: $169.99
The Creative Youths Brings Innovative Choices (CYBIC) is a solid model for a very decent price. It has a very durable aluminum frame that makes it a nice ride for mountain trails. The bike is 24-speed with rapid shifters to make tackling any terrain a breeze.
2. Huffy Hardtail Mountain Bike
PRICE: $229.99
Here is a name from the past. The Huffy Hardtail is a 21-speed mountain bike with an indexed Shimano TZ-31 rear derailleur that makes your uphill and downhill trekking easy. The mountain bike is also priced to sell.
PRICE: $399.00
The Royce Union RTT comes equipped with a lightweight and very durable aluminum frame that makes handling those tricky mountain trails a breeze. The 21-speeds can be reached with its smooth Shimano EZ Fire Plus trigger. For extra smooth stopping power, the Royce Union RTT employs alloy linear-pull brakes.
The above is only a few of the many price-friendly best mountain bikes on the market. As always, when looking for a mountain bike in your price range, there are compromises you may need to make. A great drivetrain may force you to deal with a lower-end suspension and vice-versa if you are hoping to keep your price on the lower end.
The bottom line when looking for the best mountain bikes on a limited budget is to do your research. Understand how serious you want to be with your mountain biking and start your pricing from there. The following mountain bikes are considered to be the best of 2022. They are in no particular order or price range.
THE BEST MOUNTAIN BIKES
PRICE: $7,299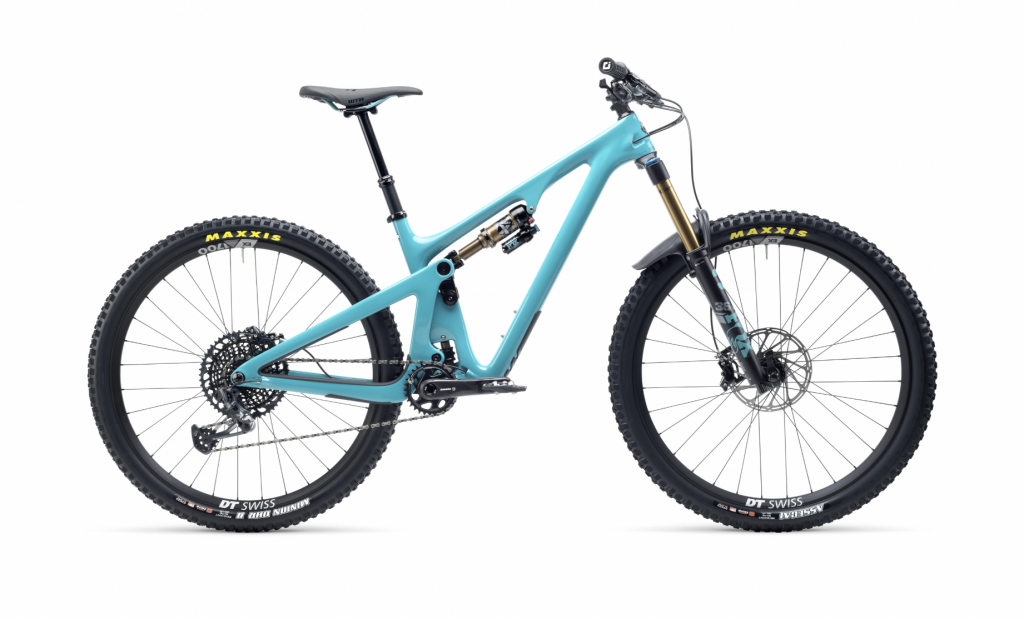 The Yeti SB130 is one versatile ride, which is why is it considered to be one of the best mountain bikes on the trail. If you fancy a trail that rides fast with plenty of roller-coaster-ing, this Yeti works. Still, if a more meandering flow is your riding vibe for the day, the SB130 has got you covered.
The Yeti has excellent climbing traction as its rear-wheel tracks perfectly through the bumps and bruises of rough terrain. Heading downhill with this beast and you will find that the handling is quite sharp. Regardless of road, the Yeti offers top-notch performance. And here you thought Yeti was a scary Himalayan beast or a cooler.
PRICE: $5,899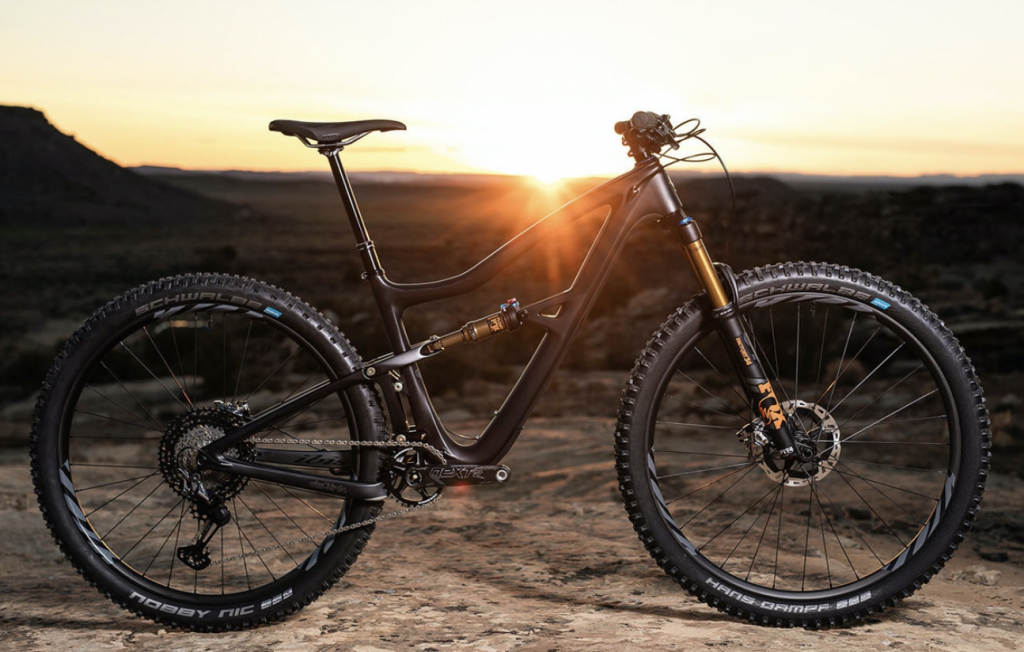 Looking for a sensible trail ride? The Ibis Ripley GX Eagle rates as one of the best mountain bikes in terms of riding sensibility. This newly designed Ibis ride takes the playfulness of its earlier rendition but has now become a more well-rounded version. It has a Ripmo-inspired bike frame design that allows for an increased reach. The design allows for much more rider confidence as they hit the ins, outs, ups, and downs of the trail.
PRICE: $8,099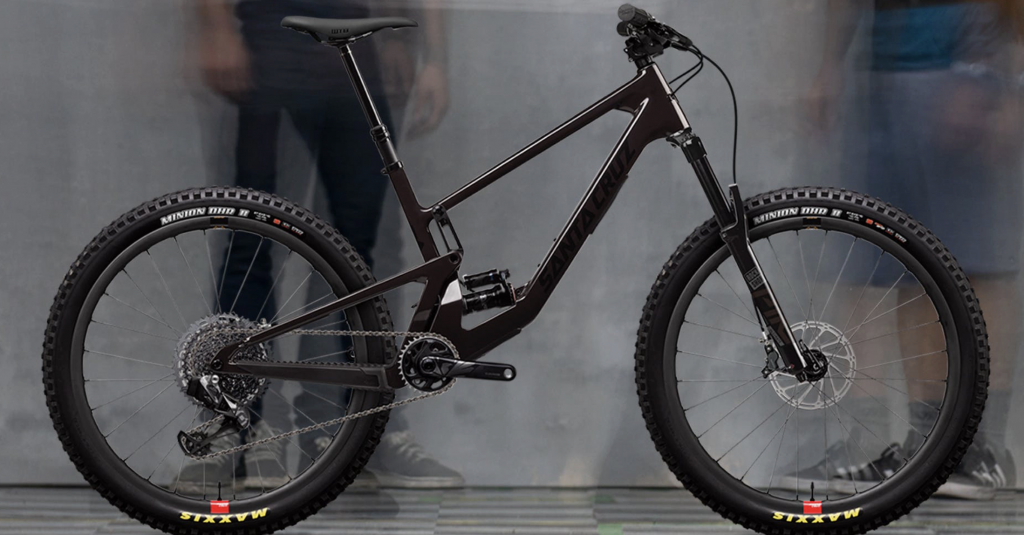 The Santa Cruz 5010 is another redesigned model that has decided to keep its "fun-sized" 27.5-inch wheels. The new design has brought one of the best mountain bikes into the modern design territory as it comes with 130mm of rear travel that is nicely paired with a 140mm front fork. The geometry of the new design makes the bike a more confident one that no longer shies away from a steep descent.
Some riders are not fond of the smaller wheels but if you are a rider, or plan to be one, who loves to explore all aspects of a trail, the Santa Cruz 5010 may be your ride of choice. Worth noting, that for this price, you will want to be very sure that this is your bike.
POLYGON SISKIU T8
PRICE: $2,499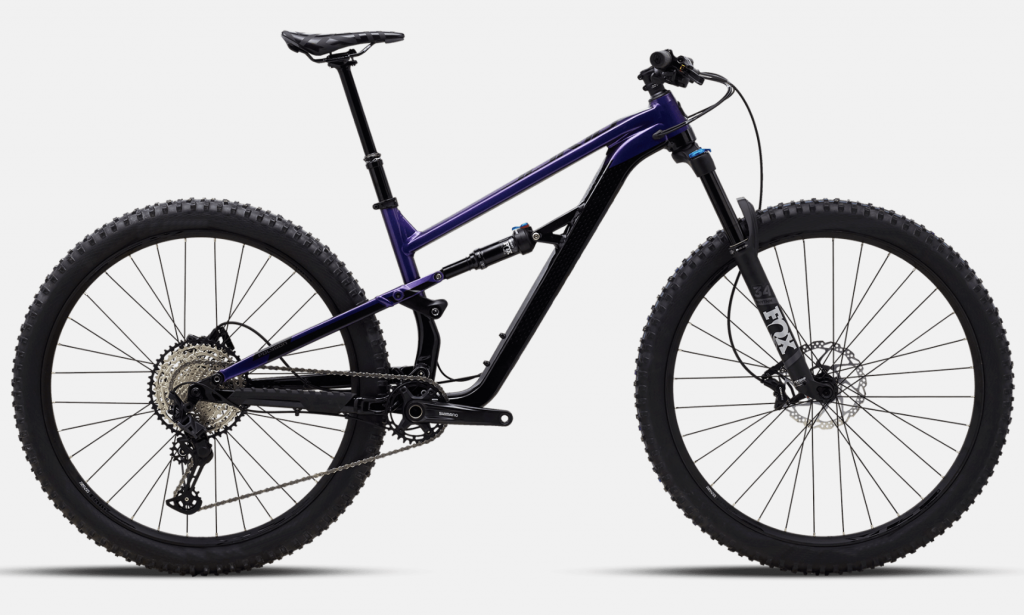 If you are craving a good ride and you are on a "minimal" budget, take a look at the Polygon Siskiu T8, as it is considered to be the best mountain bike under $2,500 (we won't factor in taxes). Unlike the Santa Cruz, the Siskiu rolls on 29-inch wheels set in a 135mm rear base and a 140mm fork. As for the ride itself, the Siskiu presents an easy-going one that novice and experienced riders will enjoy.
Riders will love the comfort it provides as well as the confidence you will gain as you hit the trails. For the price, the build of the bike is very impressive.
SPECIALIZED STUMPJUMPER EVO COMP
PRICE: $4,300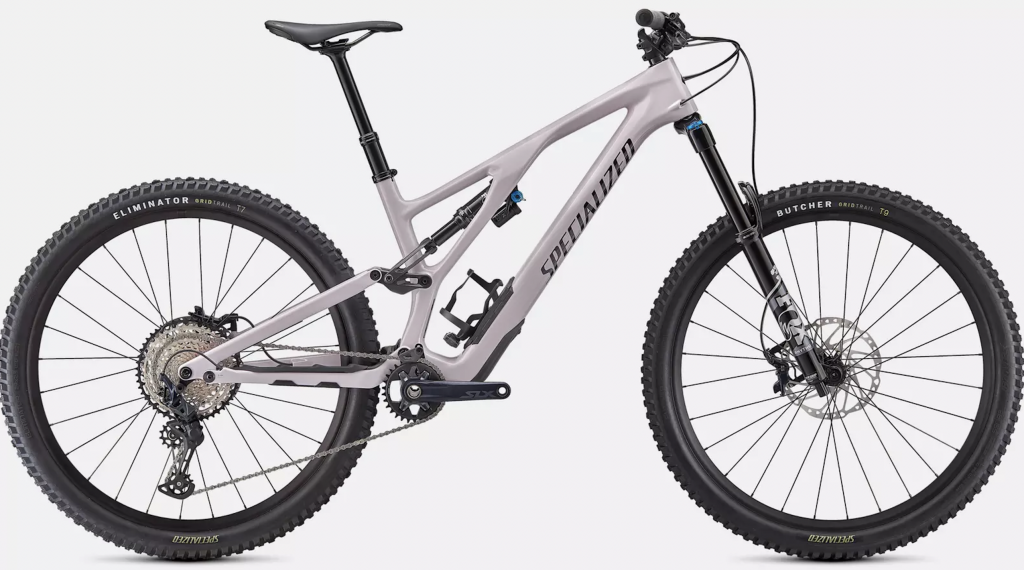 The Stumpjumper EVO is built for aggression. Sitting on 29-inch wheels with a 150mm travel and 160mm fork, those riders who like to push boundaries will find this beast one of the best mountain bikes on the market. Want to take on a thrilling descent, the FSR suspension is well built for it. Uphill climbs come easily as the EVO's peddling platform is ready for the task.
The Stumpjumper is adaptable to any terrain or rider as it has 6 distinct geometry settings. You can set it for "steep and high" for that everyday, non-stressful trail ride, or go "low and slack" and you can tackle laps in the bike park.
PRICE: $1,800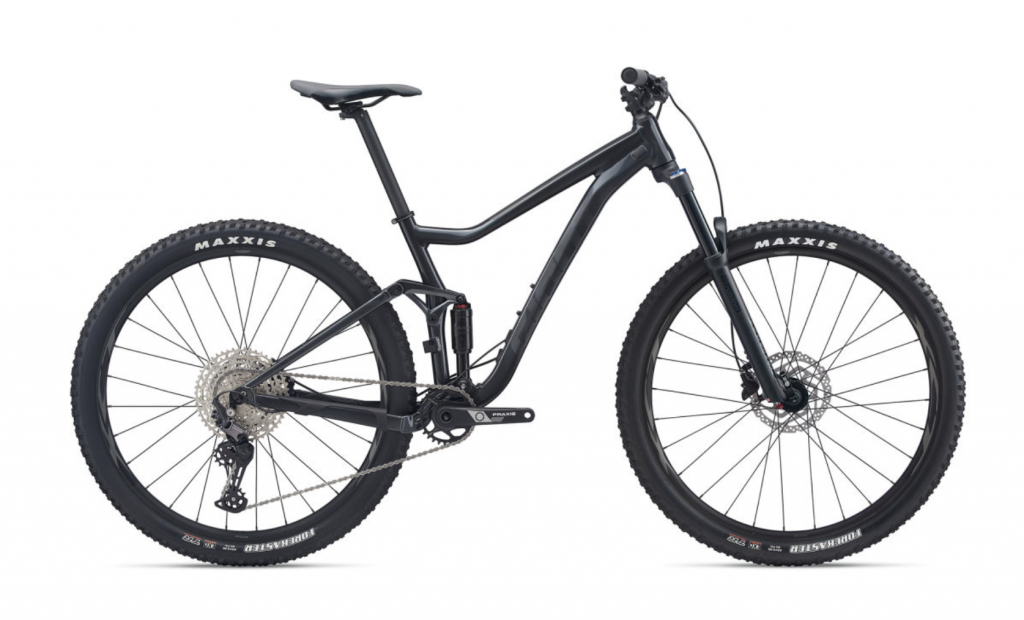 Another well-priced mountain bike that hits all the right chords. At half the price of other popular carbon-framed mountain bikes, the Stance is a solid entry into the best mountain bike category. It rolls on 29-inch wheels set in a 120mm rear travel suspension and a 130mm fork. It offers riders a lively climb and its balanced suspension makes for a pleasant downhill experience as well.
There is not much to dislike about the Giant Stance and for the price, it could be well worth your investment.
FINAL THOUGHTS
Mountain biking is not for the faint of heart, both on the trail and on the pocketbook. Yes, you can find much lesser models, and depending on your ability and where your trail destination takes you, a lesser model may be all you need. But if you want to go headlong into the sport, not opting for an entry model and instead look for more bang, then some of the best mountain bike options above are a great place to begin.