Michelin-starred chef Gareth Ward says that McDonald's in Welshpool, Wales, in the United Kindom, is among the top three in the world based on taste.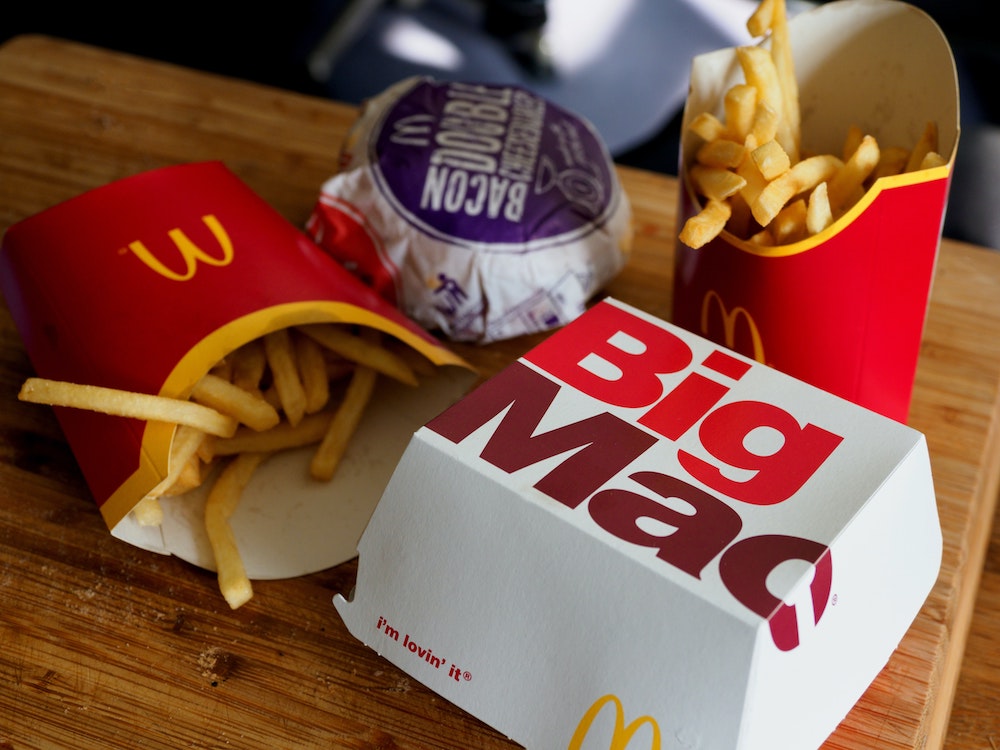 Even the best chefs out there have guilty pleasures, it seems. At least, that's the case for Gareth Ward, a Michelin-starred in Wales. The acclaimed chef was referenced in a recent news story by The New York Post for his praise of the local McDonald's.
It is no secret that McDonald's food tastes different depending on what part of the world you are in. Most locations have a core menu. But they also offer varying ingredients, unique menu options, and differing cooking practices.
And it seems that the Welshpool McDonald's in eastern Wales has done something to set itself apart. According to Eat This, Not That!, "Ward said this Mickey D's is so good, he considers it to be a top-three restaurant in the whole country." That is some high praise, indeed.
So, what exactly did the location do to earn the accolade? Chef Ward believes the food there just…well…tastes better. He was particularly enamored with the McCrispy, which is similar to our Crispy Chicken Sandwich.
The chef swears he detected truffle mayo slathered on his chicken. But the chances of a global chain restaurant splurging on a luxury like truffles is doubtful. Chef Ward was so thrilled with his discovery that he spoke with the news outlet Wales Online about it.
He told them, "It's just absolutely smashing it. Everybody I speak to says this is, by far, the best McDonald's in the world." And that comment piqued the curiosity of a reporter at the news outlet.
So, she decided to pop by. Only by the time she arrived, it seemed everyone had already read up on the chef's praise. She found a long line waiting to get their hands on the food that received such publicity.
The reporter also tried the McCrispy. However, she didn't have the truffle experience Ward did. That said, she did declare it was the best McDonald's.
Of course, much of the joy that particular McDonald's location brings may have something to do with its service. Quality service always makes a restaurant experience more enjoyable. And it appears this Mickey D's knows how to provide customer service.
The Wales Online reporter noted, "The service was also impeccable with staff assisting with ordering and seating, and she even called them 'the best part of the visit.'" Perhaps this high-quality service also colored the view of the chef. But that's not necessarily a bad thing.
However, the possibility of truffle mayo on a tasty McCrispy may not inspire you to take a trip to Wales just to try it. But what if we told you the menu has tons of other tasty treats? It may be worth the trip.
You can experience multiple iterations of the beloved chicken wrap or a Double McPlant. Add a side of Cheesy Garlic Bites or Chicken Selects. Then wash it all down with a Carmel Waffle Latte.
Plus, if you plan to make the trek for food, you may want to pop by Chef Ward's restaurant. You can say hi and see how his food compares. Be sure to share your findings!
---