Popeye's is refocusing its efforts to enhance speed and convenience at its restaurants by adding more drive-thru locations.
The immense success following the debut and then re-launch of Popeye's chicken sandwich drove business and profits for the chain. However, that momentum has since fizzled out. Popeye's is now focusing on new strategies to attract customers to its restaurants. 
Instead of relying on a single food item to drum up business, Popeye's is turning its attention to the functionality of its stores as a whole. Specifically, the company is honing in on the areas of speed and convenience, reported CNN Business. So what exactly do speed and convenience translate to in the practical sense? 
The answer is quite simple, and perhaps, even obvious. Popeye's is looking to add more drive-thrus to its restaurants. The logic is that people will be more likely to choose Popeye's over another fast-food option if their nearest Popeye's offers drive-thru service. 
Popeye's already has the evidence that locations with a drive-thru are more profitable than ones without. CEO of the chain's parent company Restaurant Brands International, Jose Cil, cited, "In North America, most openings in 2022 have been freestanding, single, or double drive-thru locations that not only offer more convenience for guests, but also typically deliver results ahead of the system average."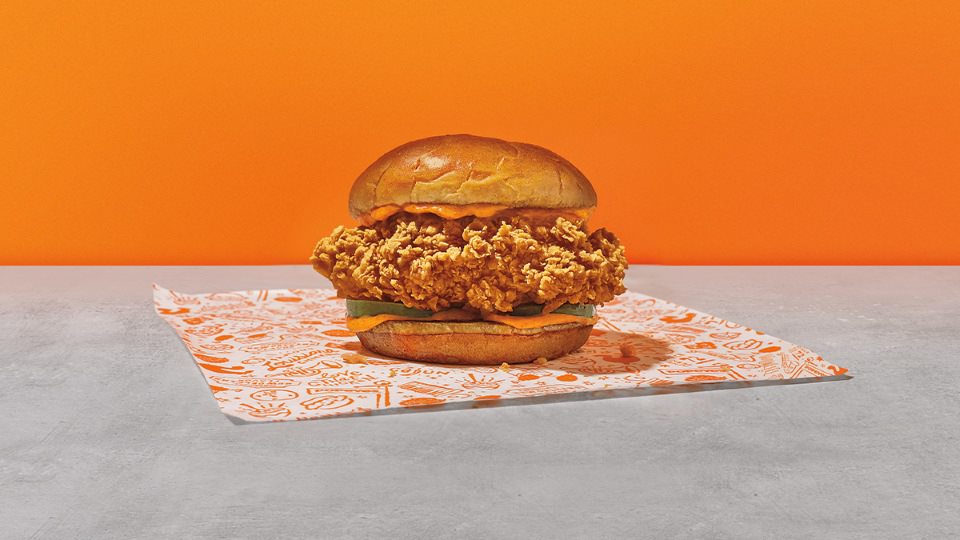 Essentially, Cil is saying that the data shows that drive-thru locations are more likely not only to hit their business goals but surpass them. Cil also noted that while the speediness of drive-thru service may be enough to draw customers in, he is also focused on ensuring reliable and consistent service. Popeye's drive-thru locations need to be quick and get orders correct at the same time.
The fastest drive-thru in the world will never have any customers if those customers come to expect they will receive the wrong orders or lousy service every time they go there. Cil is looking to find that perfect balance for Popeye's. Perhaps the company should take notes from Taco Bell, KFC, and McDonald's as those fast-food restaurants are known for their drive-thru speed and accuracy. 
It's advantageous for Popeye's and its parent company to shift its focus on growing the drive-thru side of its business. The pandemic birthed an uptick in drive-thru usage nationwide. That societal shift is not something that has reversed, and likely won't.
It's not just Popeye's that Restaurant Brands International is focused on enhancing. The company is evaluating its entire portfolio of restaurants, which includes fast-food giant Burger King. Being that Burger King is the elder statesman in the realm of fast food, many locations are in desperate need of facelifts. The company has allocated approximately $250 million to overhaul tired outdated locations, per CNN.
As for Popeye's, in addition to adding drive-thrus, Restaurant Brands International plans to add hundreds of brand-new locations. Back in April, the company announced that it plans to open 200 new locations across the United States and Canada over the course of the year. These locations will all feature double drive-thrus in accordance with the company's focus to exceed customer expectations in the categories of speed and convenience.
---